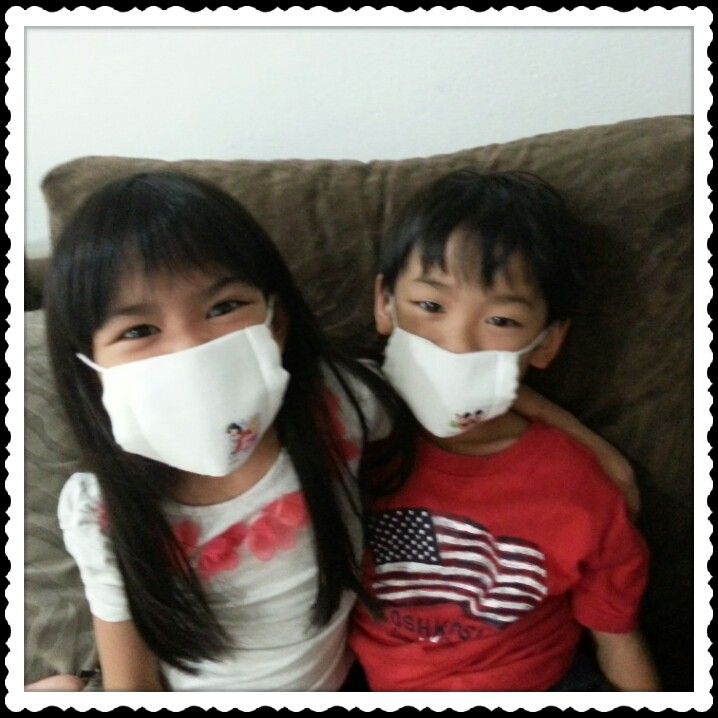 I could literately feel God slapping on my face telling me that the joke was on me!
After a day of enjoying clear skies in Kuala Lumpur, wind directions changed and the haze was blowing up north. Even thou the condition wasn't as bad as Singapore, I mask up the children, just to play on the safe side!
Oh well, as the saying goes, when life hands you lemon, make lemonade!
We pampered ourselves with more good food at Serai Thai Restaurant.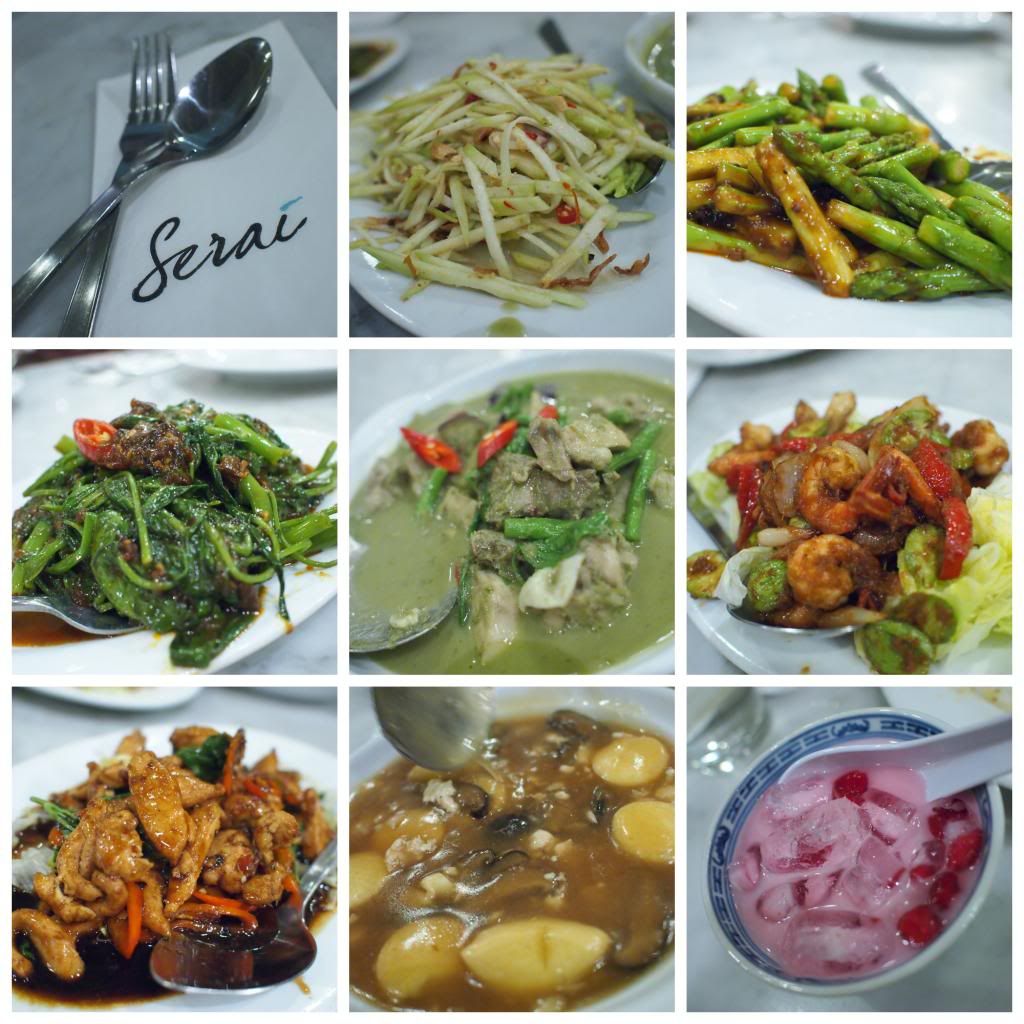 The restaurant interior was clean, cozy and inviting. There was a healthy dinner crowd by the time we arrived. But still, we were acknowledged and served promptly by the attentive service staffs.
We ordered the usual fare. A table full of Thai delicacy. From Mango Salad, to Sambal Asparagus, to Sambal KangKong, to Green Curry, to Sambal Udang Petai, to Basil Chicken, to Tofu in Mushroom Sauce, and finally finishing off with Red Ruby for desert. It looks as though our eyes were "bigger" than our tummies. An ambitious feat, but I swear we polished each plate real clean.
I love how the fragrance of green curry would linger in the mouth palate even hours after dinner! Love it!
Portioning was reasonable. Value for money. Highly recommended!
Serai Thai Restaurant
Tel: 03 – 5510 5729
Opening Hours: (11.30am – 3.00 pm) (6.00pm – 10.00pm)
No. 5, Jln Sena 3/13A, 40000 Shah Alam, Selangor D.E
Linking up with DinoMama for Foodie Fridays: