((Back Posting: 27 August 2013))
It's amazing how much a baby can grow in a year!
Everyday, I thank God for putting you in our lives.
Your cheekiness brought us more laughter than we ever could imagine.
We celebrated James's special day at
Swensen's Compass Point
1 Sengkang Square, #B1-28/29, Compass Point
Opening hours:
[Weekdays] 10.30am-10.30pm
[Weekends & PH] 8am-10.30pm
Tel: 6384 5187
Hiroshi and Sophia had kids meal.
Main course was served with side order of cup corn and a choice of drink. I thought the food didn't look appetizing for a kiddy meal, but nonetheless, both kids polished up everything on their space themed dinner box!


I wolfed down an American Cheeseburger Pizza.
Juicy ground beef, topped with tomatoes, onions, and gerhkins on a tomato mustard base. This is the first time I am having cheeseburger on a pizza, I must say I Loved It!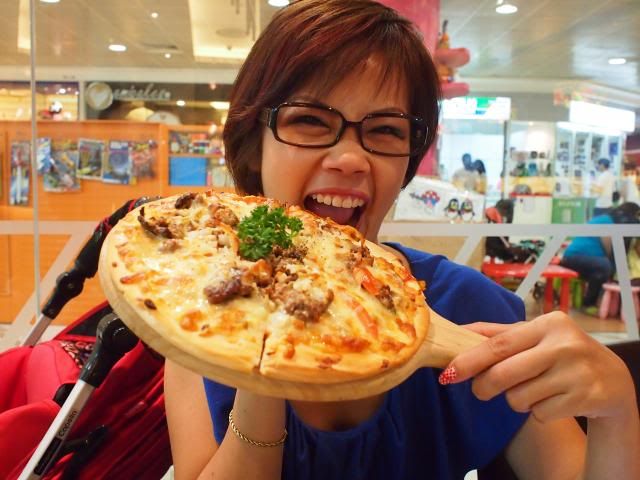 Complimentary Firehouse Happy Birthday! Sundae for Birthday Boy/Girl.
You'll need to produce valid prove to claim complimentary Sundae.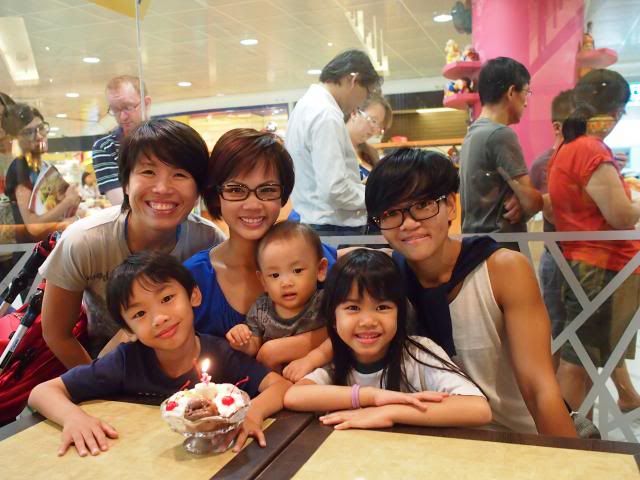 Since no mothers in the right frame of mind will carry their kiddie's birth certificate everywhere they go, there was no way to prove that it was really James's Birthday!! So I PAID for this one! 🙁
But it is all worth it, when you see such happy faces!!


And finally,
we'll like to thank all friends and relatives for the well wishes and wonderful gifts.