{{Back Posting 12 October 2013}}
Despite the rain, we managed to make it to Ben & Jerry's Chunkfest 2013.
It is undeniably Singapore's biggest ice cream festival!
Photo Credits: Mabel Lee from www.AmazinglyStill.com

Celebrating peace, love and ice cream with 18 incredible flavours.
Out of which 13 are exclusively air flown from the US for this event ONLY.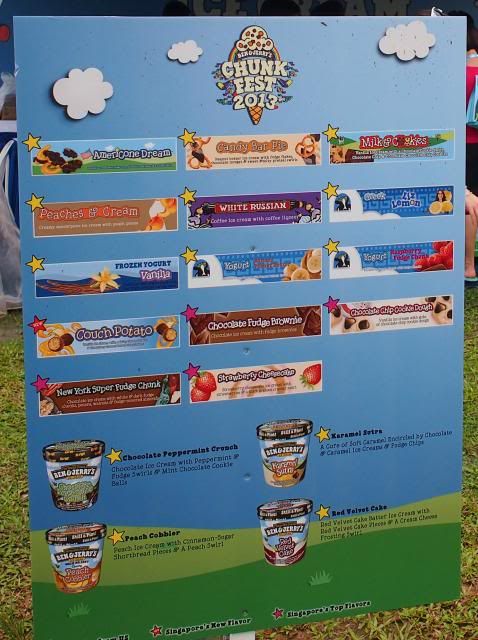 With its latest offering of Couch Potato flavour,
you can be sure that it is going to be a little weird and a lot fantastic!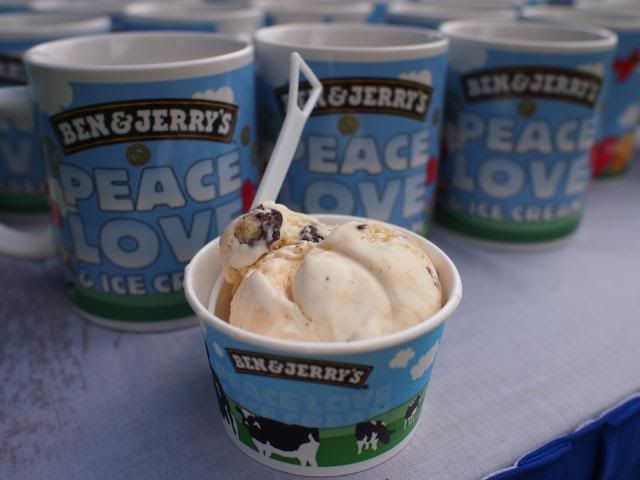 Ben & Jerry's has always been adventurous when it comes to the taste buds. Couch Potato is a chunky, funky concoction featuring vanilla ice cream with a salty caramel swirl & fudge covered potato chip clusters. Definitely hitting all the right notes on creating an euphoric experience!
We can have the whole pint of Couch Potato to ourselves!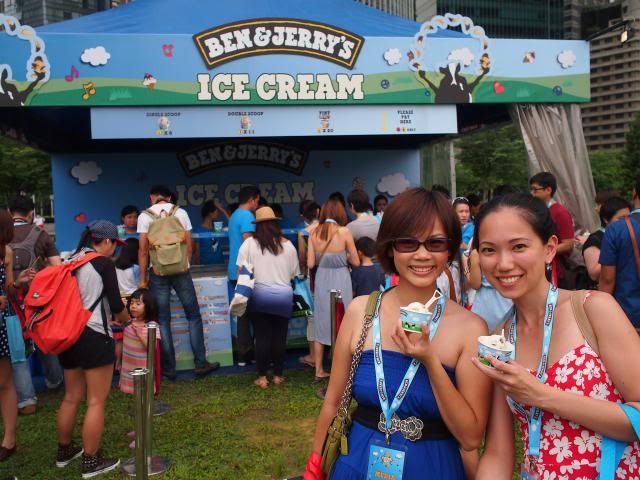 Other than the irresistable ice creams,
Ben & Jerry's Fairness Partners were also featured in Chunkfest 2013…..
Project Happy Feet is a non-profit organisation that empowers lives through education and training, so as to alleviate poverty. Run entirely by volunteers, Project Happy Feet supports numerous locally managed education and training related programmes benefitting underprivileged children in Singapore, Cambodia, Vietnam and Nepal through innovative fund-rasing events like Project Happy Feet Slipper Race, a non-competitive 3-5km walk in slippers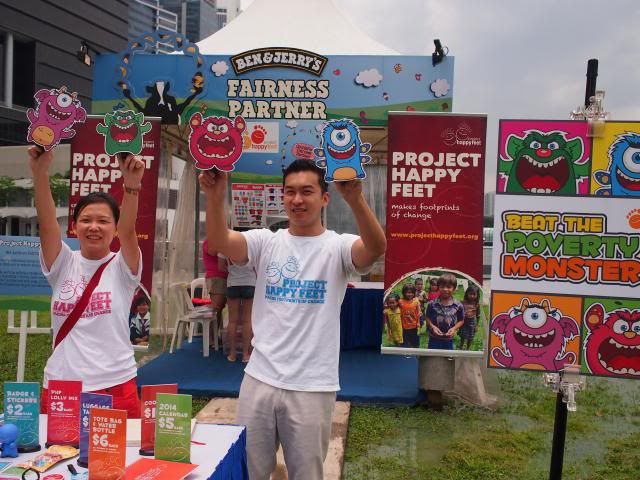 The Dyslexia Association of Singapore (DAS) promotes a fair playing field for children in their education – They provide professional support and remediation services to preschoolers and school-aged kids who have learning differences including dyslexia. They give children academic hope and strive for an inclusive society in Singapore.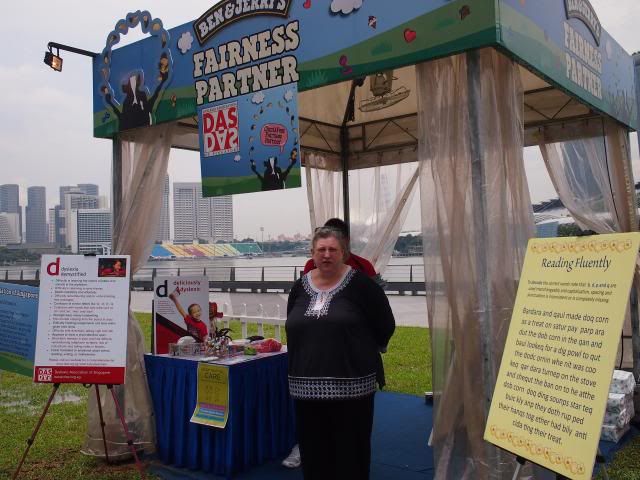 Kerbside Gourmet is Singapore's first gourmet food truck with a social vision. As a registered member of the Social Enterprise Association, Kerbside Gourmet aims to turn part of their profits to feed the less privileged in Singapore, operating on a "Buy-One-Give-One" model.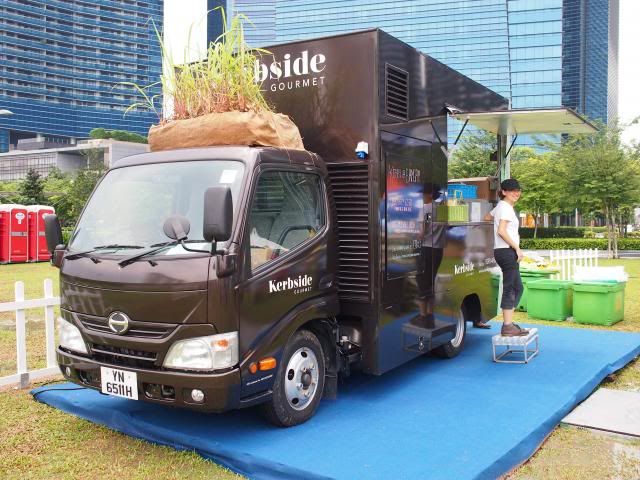 Blessings in a Bag is a non-profit project that seeks to partner with existing communities, orphanages, schools, homes as well as initiatives to provide for the needs of underprivileged, abused, and medically-ill children across Asia.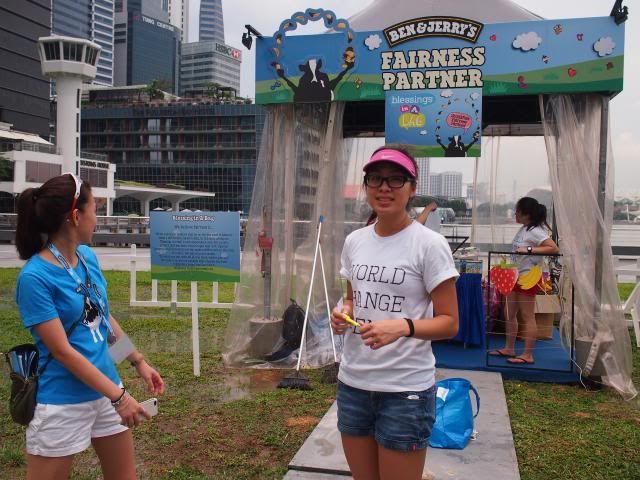 Chris' Cafe @ The Hub is part of The Hub Singapore, a platform for people who use entrepreneurial ideas to create sustainable impact, Chris Cafe also provide barista training for those looking to upgrade their skill sets and support carious causes.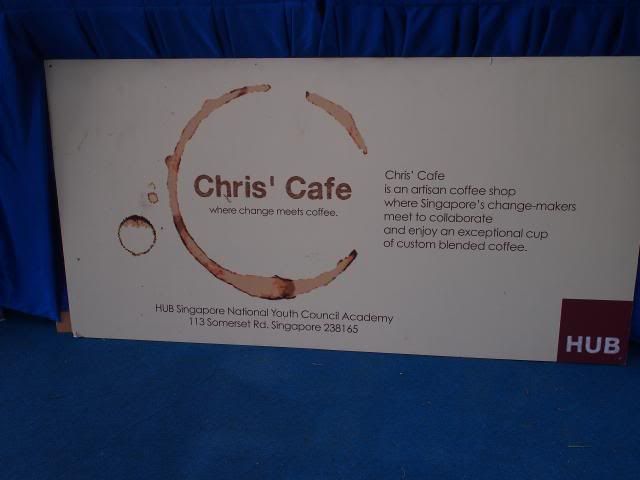 There were tons of fun with carnival activities, live music and the infamous 'Vermonster' Challenge, where competitors have to finish 20 scoops of ice cream in one sitting! *brain freeze* And finally, the night ended beautifully with its first-ever moovie screening of Charlie and the Chocolate Factory.
We are already looking forward to Chunkfest 2014! I am sure you are too!