Didn't matter if I was outnumbered.
The odds were bad. 3 against 1.
But the sound of a Family Shoot Out at Sentosa by Canon was too hard to resist!
DIE DIE MUST GO, SoOOooOoOoOOooOOoooo we went!
In order to document our adventure at the state of fun,
Canon provided us with a selection of compact cameras to choose from…
I rubbed my hands in glee, getting excited over the thoughts that I'll be laying my hands on the PowerShot G1X Mark II. But after much consideration and reluctance, I changed my mind. This camera isn't exactly pocket size. Solo parenting plus juggling 3 kids, I think I better go for something smaller, but yet as impressive.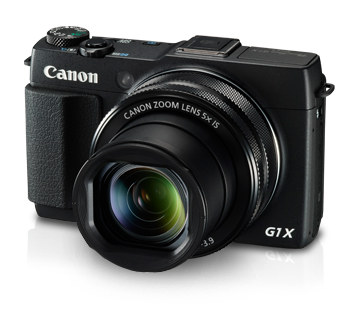 It was a no brainer… The next best compact camera has got to be the Canon Powershot G7 X. It has been a long time since I carried a compact camera that fits comfortably into my palms and pockets! This camera is like chilli padi. Small but Potent!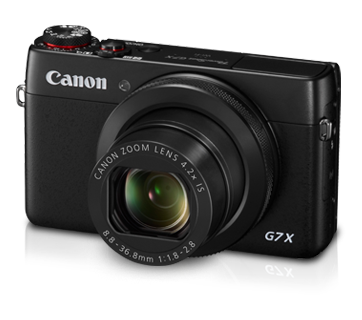 What bloggers do when they find a camera with 180 degrees tilt touchscreen LCD?
I bet you knew what was coming… They take a wefie!
(For better or for worst, that's Cherieladie; my partner for Canon family shoot out!)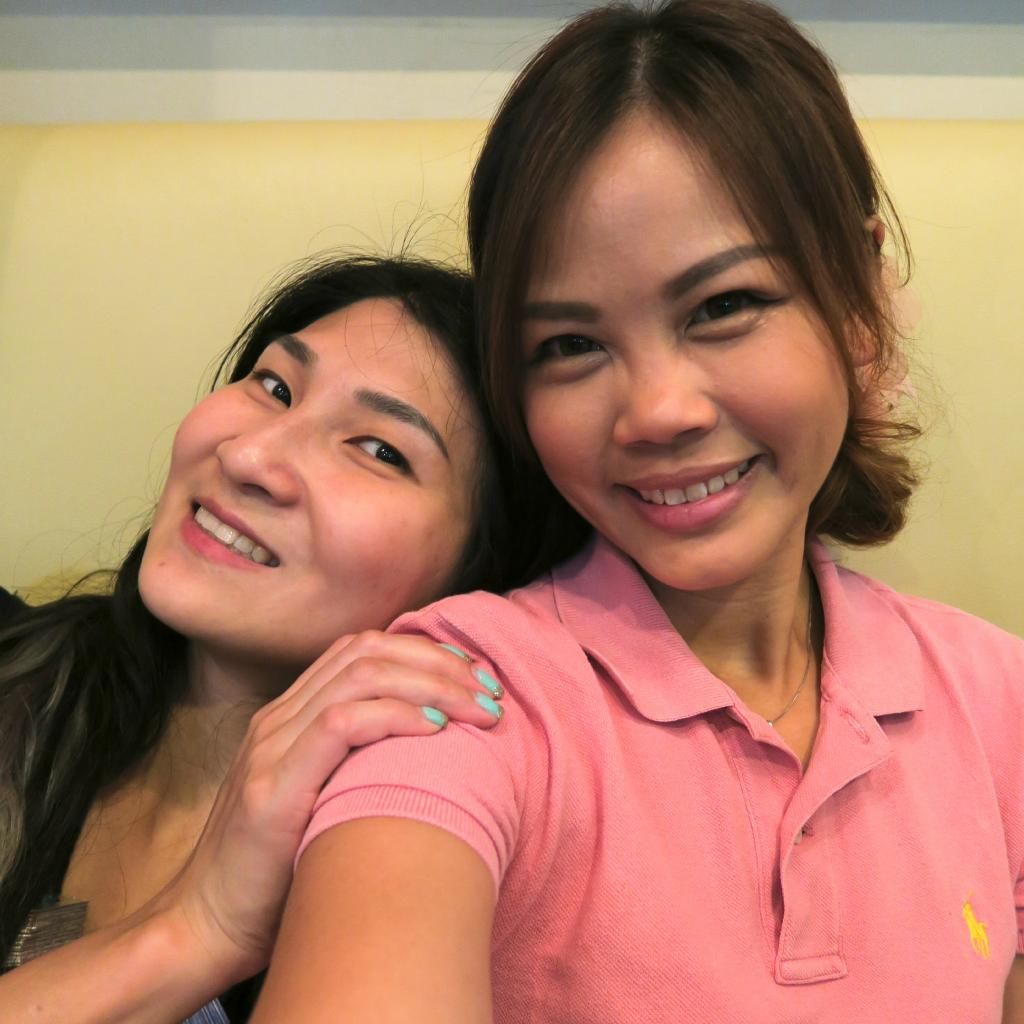 Alrighty, let's get back to business!
Sophia reading off the clue card for our first destination…
(Image credits to Cherieladie who was using Canon PowerShot G1X Mark II)

"Show us how it is like to look out from within the Guardian of Prosperity"
Task: Head up to the mouth of this creature
and snap a shot with you sky high view from above.
The clues were über obvious, everybody in our group shouted in sync, "The Merlion!"
We were racing against time…
On the escalator, going onto the monorail to find Prosperity! Huat ahh!
The folks from Canon were kind enough to extend another camera to Hiroshi too!
He was shooting with the Canon Powershot N100.
(Image Credits to Cherieladie)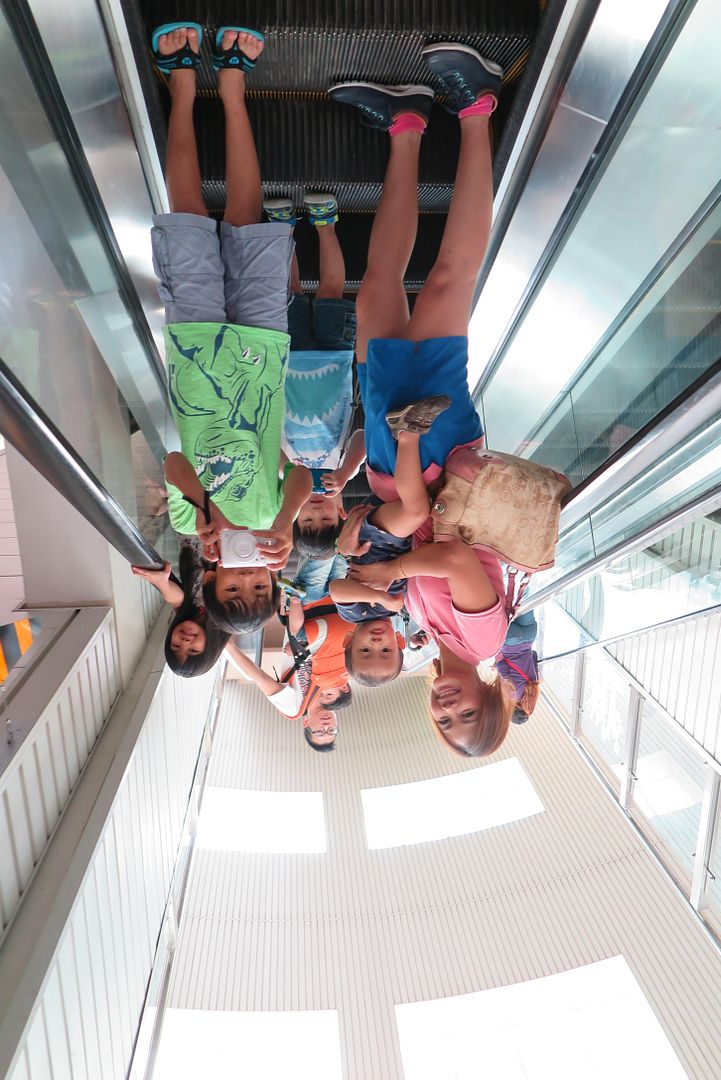 Even though we were outnumbered by kids, we managed to reach The Merlion without loosing anyone! God decides to cry tears of joy after unlocking our new parenting achievements! :p On a side note, The Merlion statue very cute hor!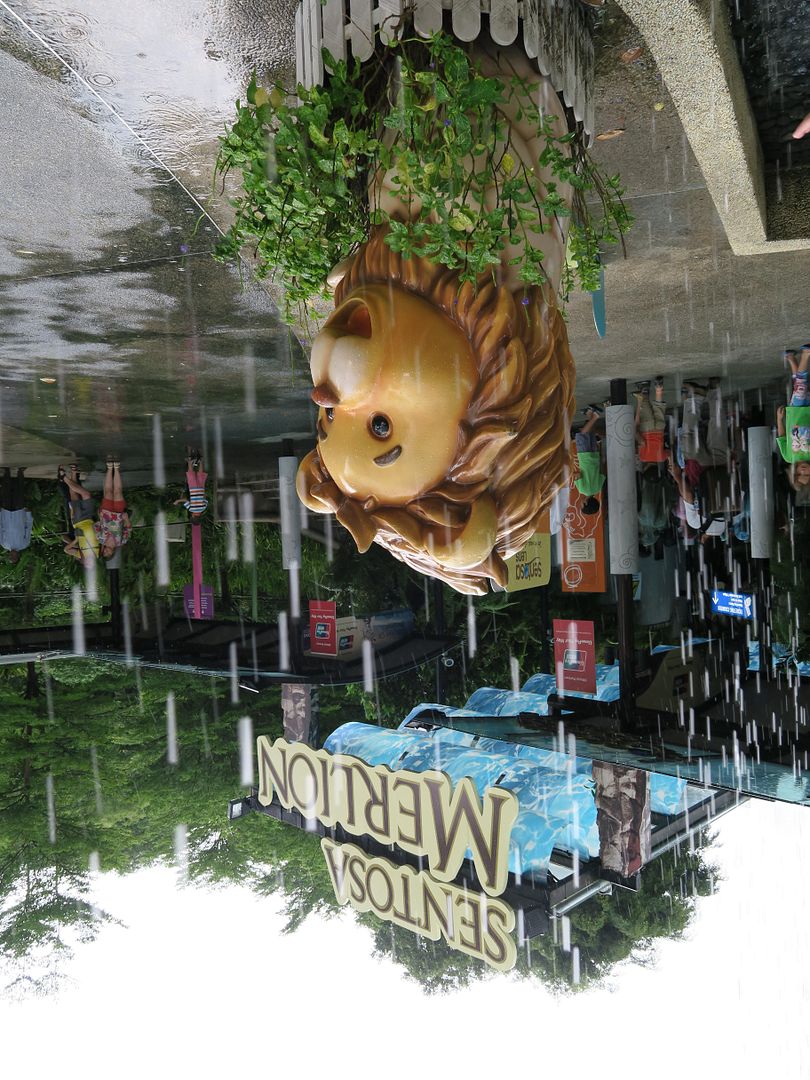 Despite the pouring rain, it didn't dampen our spirits!
We even gotten ourselves a lucky medallion coin from the Guardian of Prosperity.
Shooting in low light was a bliss since the camera is equipped with a bright f/1.8 lens. I was even able to immediately upload and instagram the pictures taken with the camera to my phone using the wifi transfer function of the camera. Super duper convenient!
Wanna know what's the view like from the top?
No doubts about it when they say this is The State of FUN!
(Image from Hiroshi's camera.)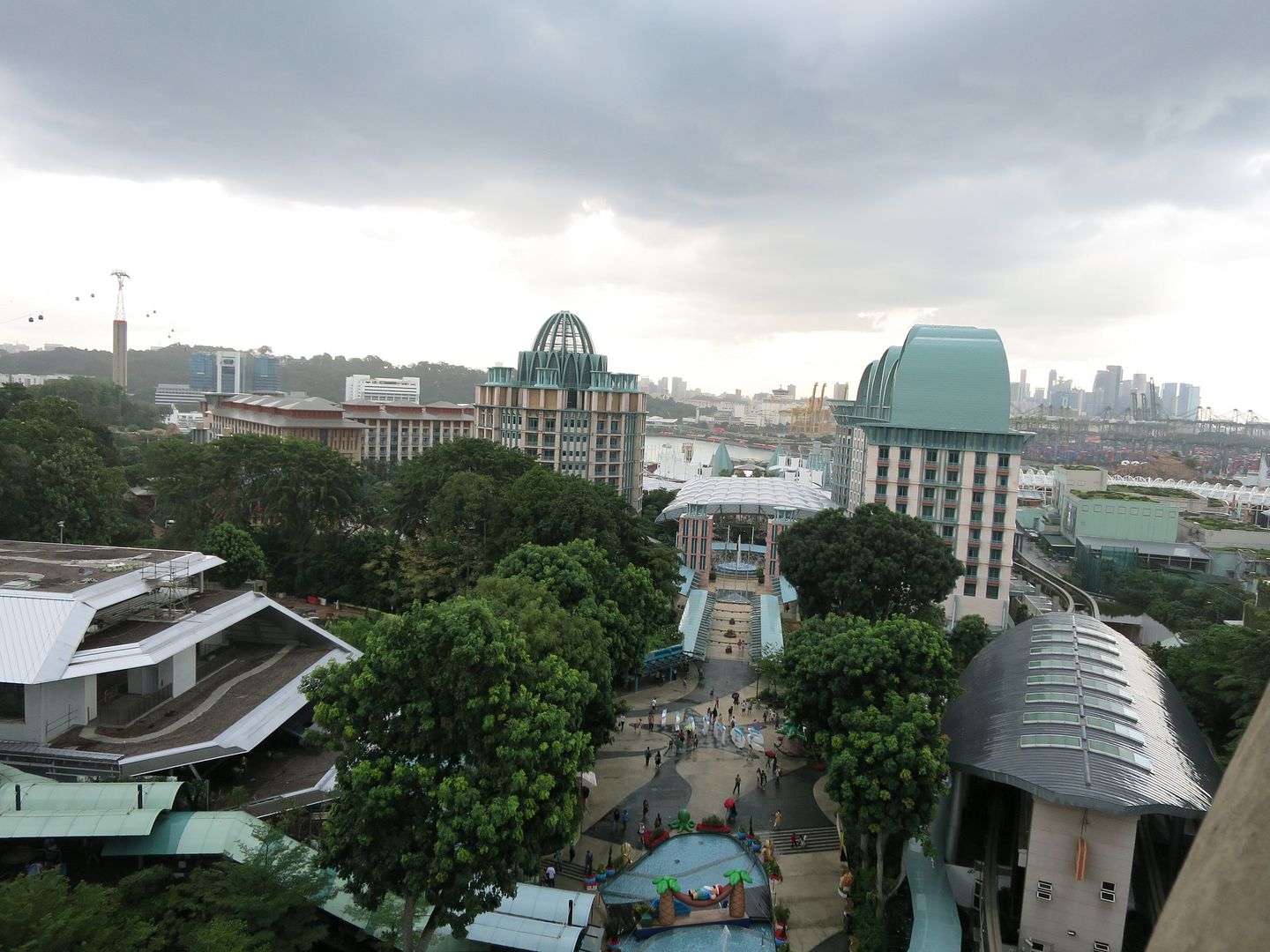 Ciao Mr Merlion!
Our next clue points us towards Skyline Ludge.
We were pretty lucky to have the skies clear up for us.
Jerry finds joy in playing by the stream of water….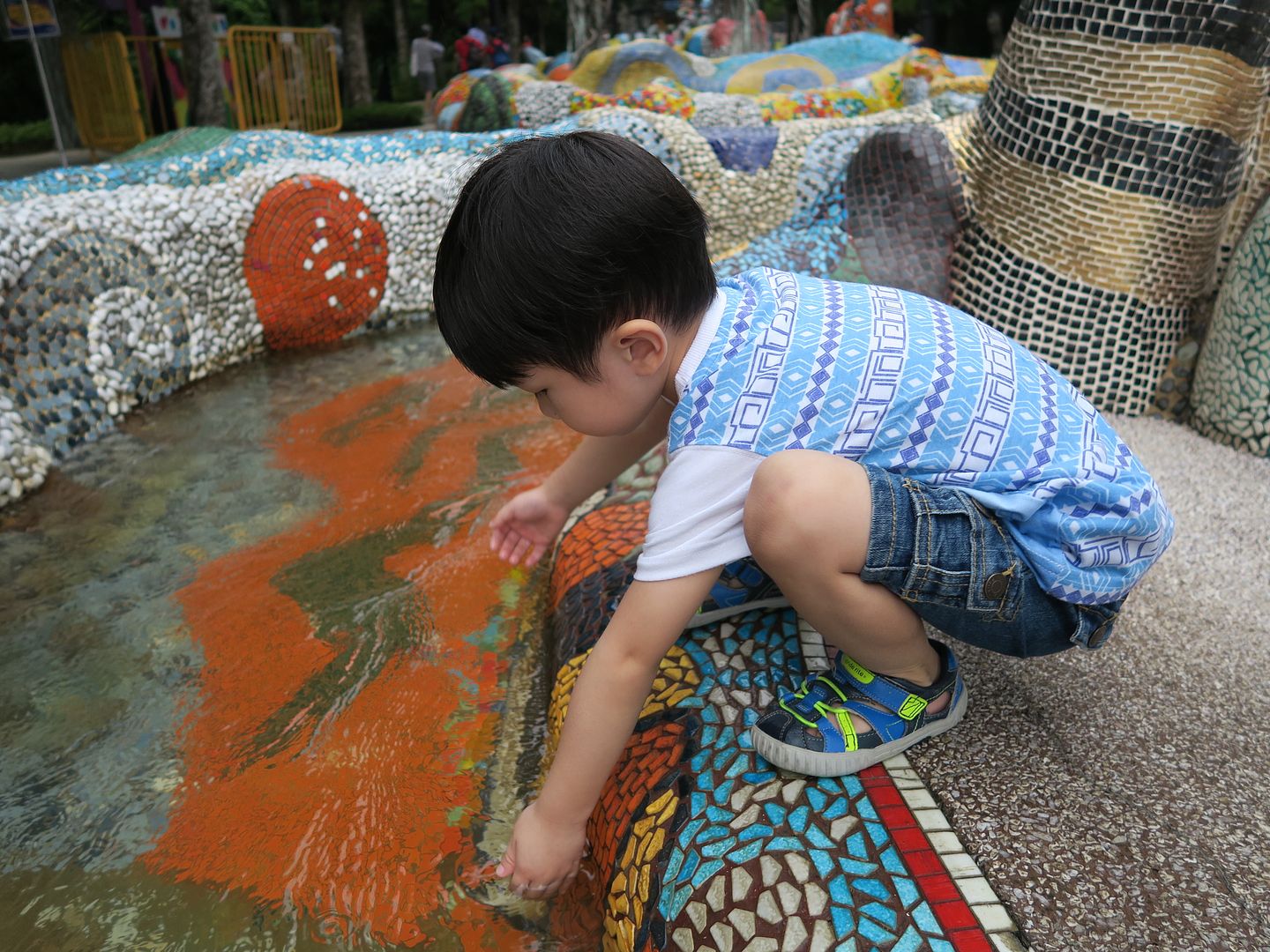 We decided to take a slow walk to Skyline Ludge,
since the kids won't bulge after discovering water!
But, our best laid plans were scrapped
when the skies opened up and poured unforgivingly at us!
We ran all the way to McDonald's to seek shelter.
Hot milo warm our hearts and souls.
(Dual capture feature on Hiroshi's camera. Notice how drenched I got?!?)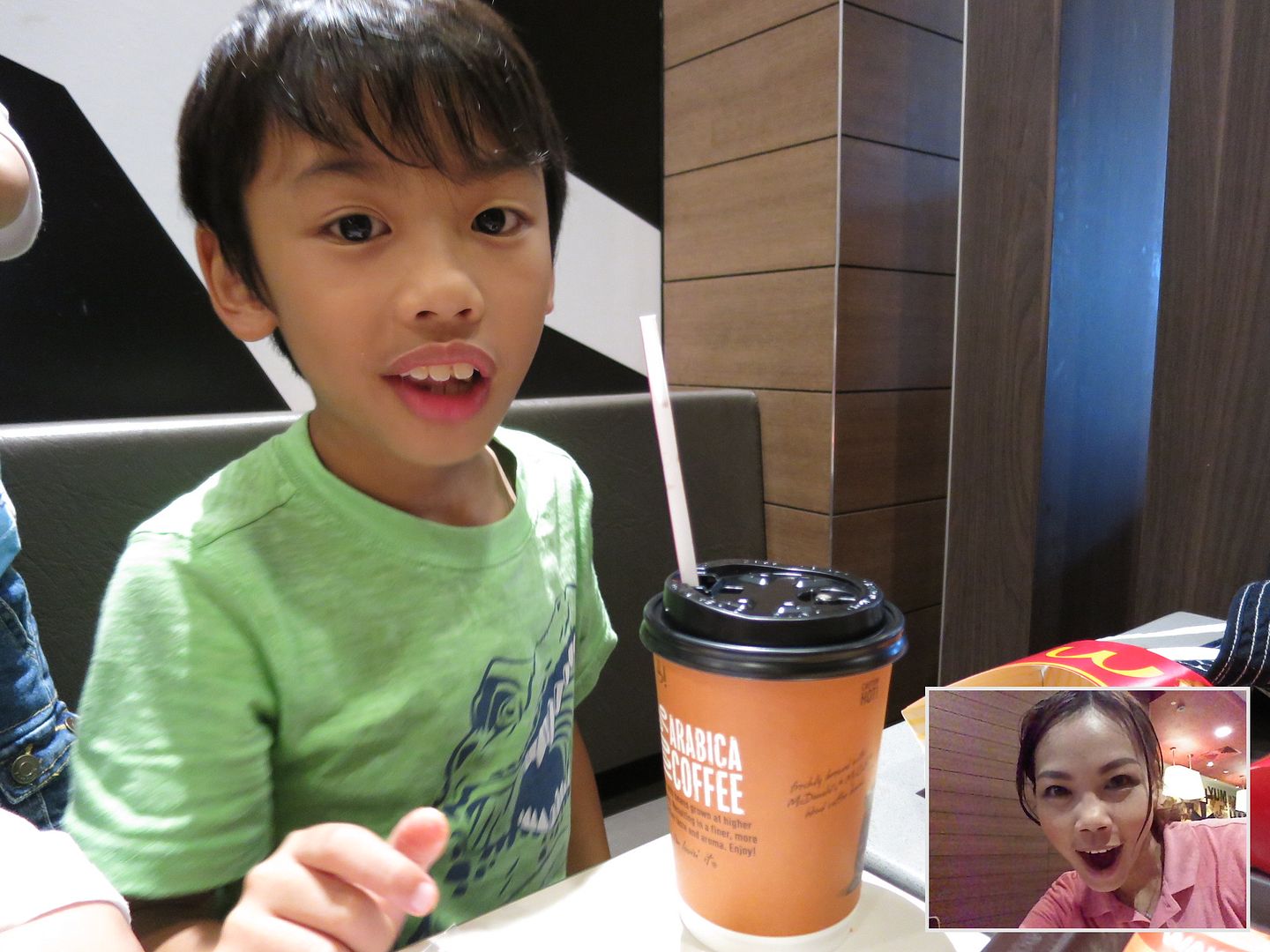 We waited and waited.
But, the rain situation did not improved.
Then, it was time to head back to rendezvous point.
When life gives you lemons, make lemonade…
And try to find someone whose life has given them vodka, and have a party.
Looks like Cherieladie and myself are having a blast taking selfies with silly faces!!
*Flips hair and sings like Elsa* The rain never bothered us anyway!
(Photo credits to Cherieladie)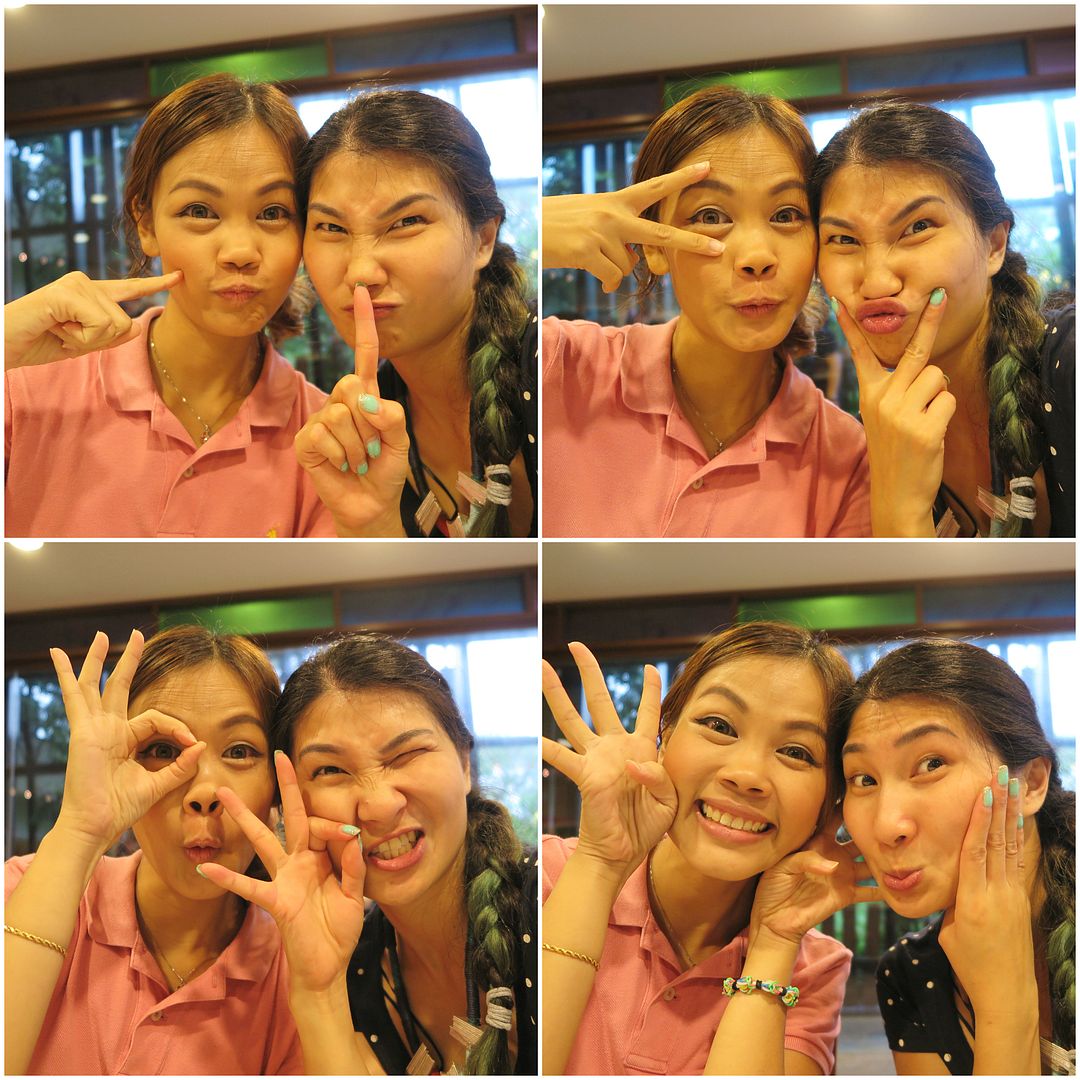 Even though we did not get to complete our Canon Family Shoot Out Challenge, we did had loads of fun! We managed to capture beautiful memories to remember for a lifetime. That's much more than what we could ask for right?
Check out the impressive rage of Canon Powershot Cameras on Canon's Website, and get the latest updates, from Canon's Facebook Page.
Full Disclosure: We were invited to Canon Family Shoot Out at Sentosa. No further monetary compensation was received. All views and opinions are our own.