The first day of the Chinese Lunar Calender. It's Chinese New Year.
The time of the year where we binge on Chinese New Year Goodies,
and delude ourselves that there will always be tomorrow to go on a diet!
It's a day of PURE happiness for the kids.
They get to receive red packets, have full access to goodies, candies and sodas.
There will be no homework, no revision and no sighting of books since the word for book sounds like "shu" which means LOSE in Mandarin.
It's a day where we drench our lips in honey
saying Auspicious greetings wishing others well and prosperity.
Strangely, the auspicious greetings has taken a pit fall in the recent years.
I couldn't quite pinpoint if it was modernization or are we too embarrassed to be Chinese. My hearty 恭喜发财 (which means congratulation and best wishes for a Prosperous New Year), was only reciprocated by a mere Happy New Year.
Auspicious well wishes is just like a game of Ping Pong.
I wish you well, you wish me well lah!
This is OUR well wishes for you!
May the year of horse bring you and your family
good health, great wealth and abundance happiness!

This year's Lunar New Year was a little special.
My niece, Daphne returns from Perth to celebrate this joyous occasion
with her bouncy 6 month old; Asher. Such a joy to be with!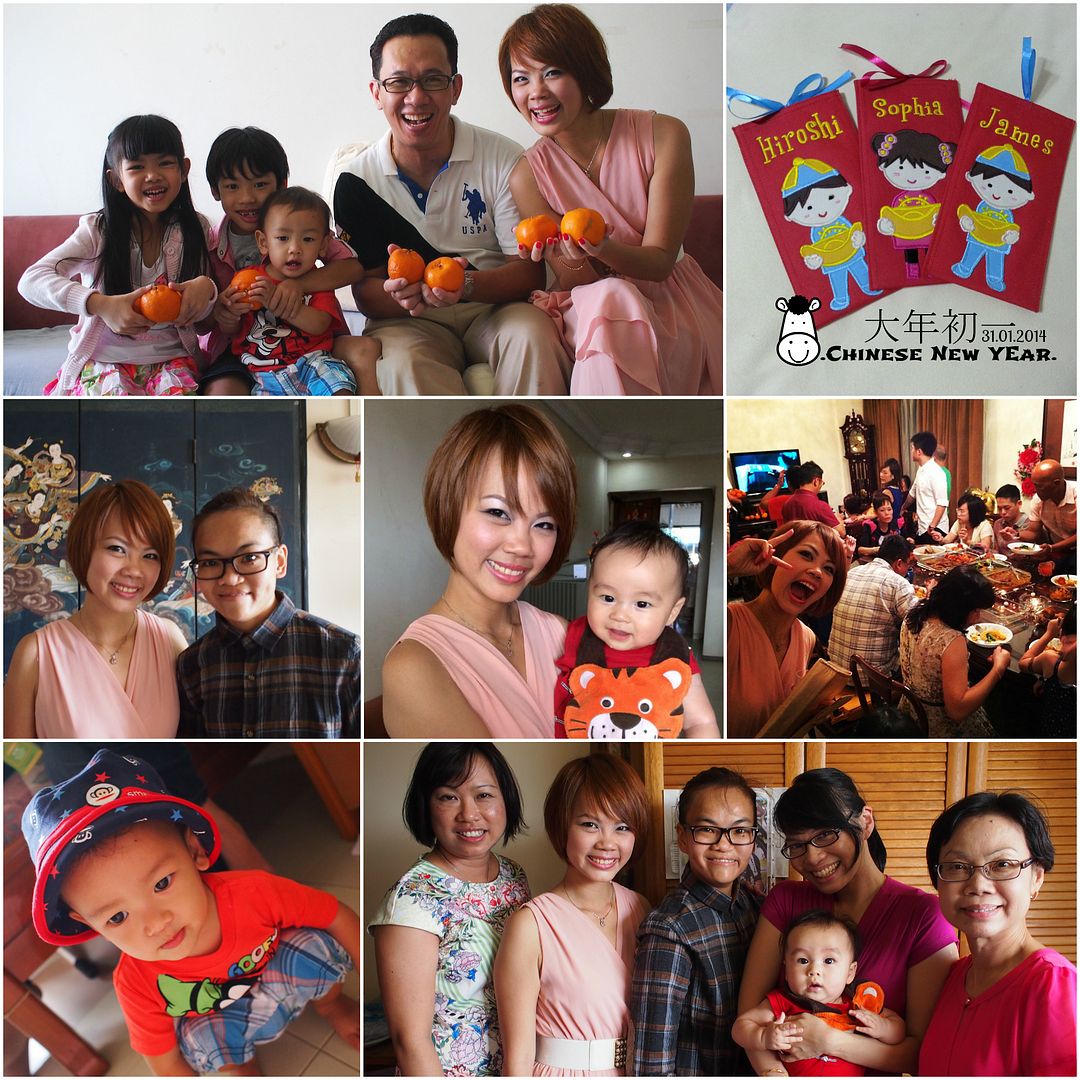 恭祝大家,
在马年里,
年头旺到年尾。
旺旺旺!!!