If you've been following us closely on our facebook page, you would have notice updates about Flippa Ball Freeplay training which happens religiously over Saturdays at SengKang Swimming Pool from 4pm to 7pm.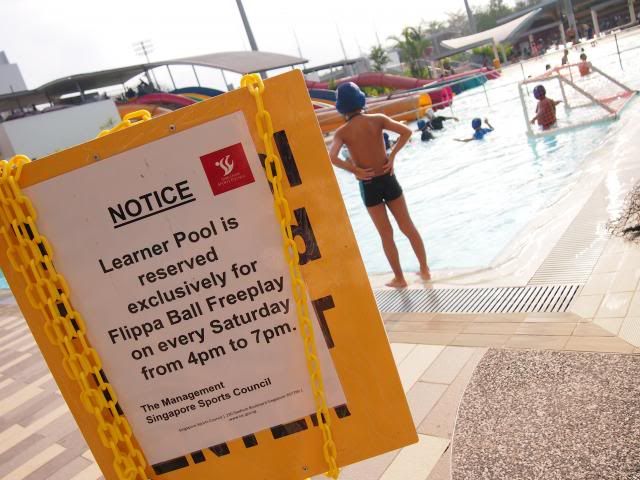 So just what about is Flippa Ball?
Flippa Ball is a modified junior game of water polo suitable for both boys and girls of all age group. It is played in pools between 0.8m to 1.2m. These pools are deep enough to swim around yet shallow enough to stand. The main modification of Flippa Ball is that you are able to catch the ball with two hands but to pass or shoot with one hand only. Flippa Ball is a non-contact game that is fast paced without the knocks, which ever team scores the most goals win!
Kitson spend a HUGE part of his teens being involved in water polo.
That is why we were escalated to find flippa ball freeplay at SengKang Swimming Pool!!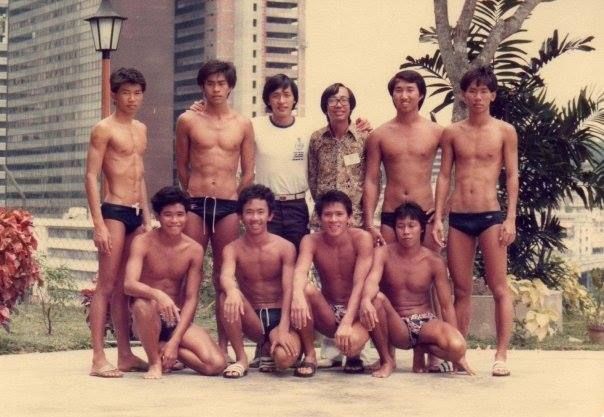 Hiroshi is OBSESSED with the game.
He would rather forgo all other activities than to miss Flippa Ball trainings.

There is no "I" in TEAM. New friends are made in the team.

Heartfelt moments of watching kids helping one another.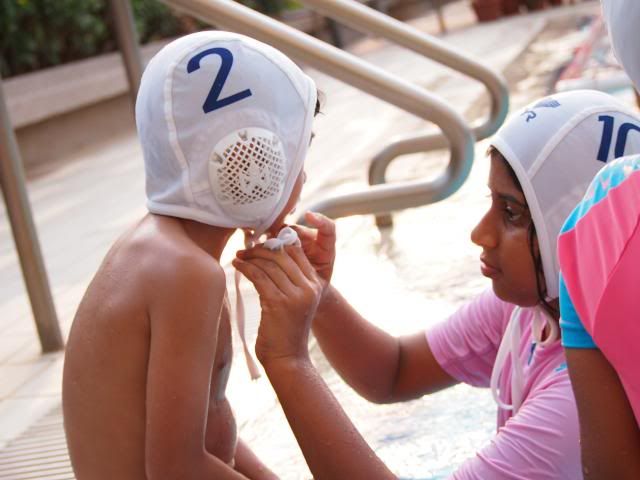 Game's On~ Hiroshi having FUN!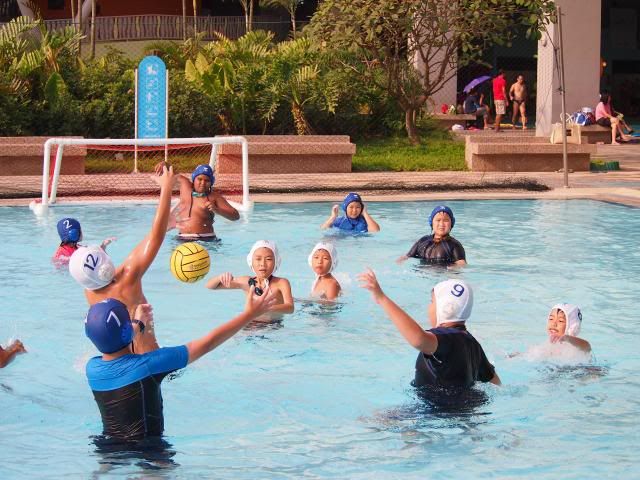 Coach Debrief after every game. There is still serious business even thou it is Freeplay!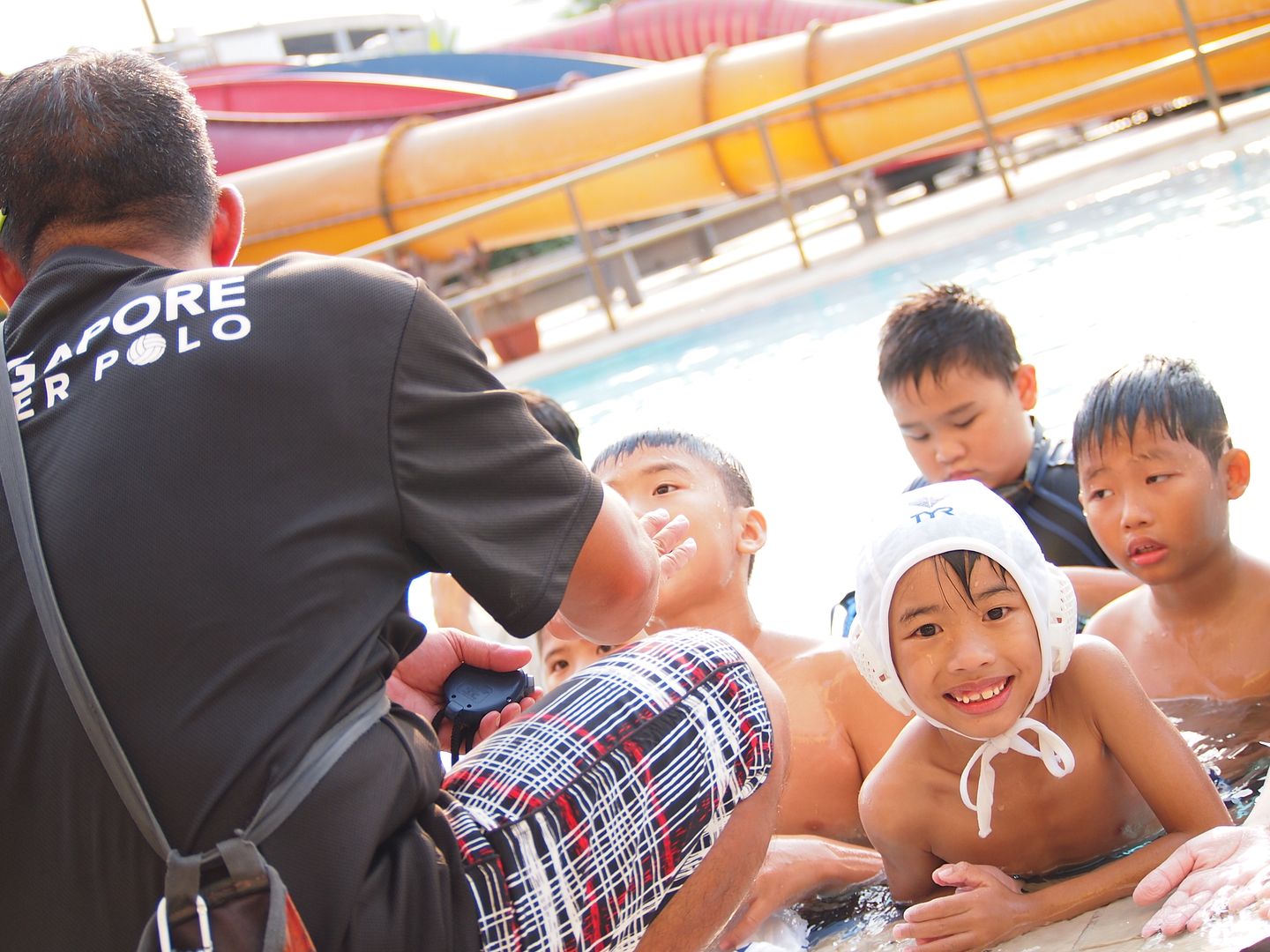 Hiroshi wasn't a great swimmer to begin with and his petite size held him at a great disadvantage in this game.
Over time, the stronger boys in the team started to band themselves together, leaving the weaker ones out like outcast. The final straw came when another kid blatantly told Hiroshi that he was LOUSY in the game.
That comment not only left Hiroshi sad and dejected, it broke my heart as well.
As a form of encouragement, I told Hiroshi that flippa ball is a learnt skill. And just about anyone can be just as good in this game if they put in enough hard work in practice.
I also reminded him about how awful he felt and how he should not stand in the shoes of a Big Bully dishing out hurtful comments. For every expert was once a beginner! Every kid deserves a learning opportunity.
Now I have a determined 9 year old who is keen to improve himself in hopes of taking this game further.
Not all is lost afterall!
---
Join us
Every Saturday
4pm – 7pm
at SengKang Swimming Pool
for Flippa Ball Freeplay!