Being 7 is exceptionally special in my opinion.
It's the age that I suddenly lose the innocence of my kids to the educational system of Singapore. When it comes to education, I believe that some things cannot be rushed. But somehow, peer pressure has its own devious way of rubbing into my kid's system! 😥
To celebrate Sophia's 7th Birthday and surviving the first 6 months of primary school, we decided to indulge on a good meal at Jamie's Italian at Vivo City Singapore.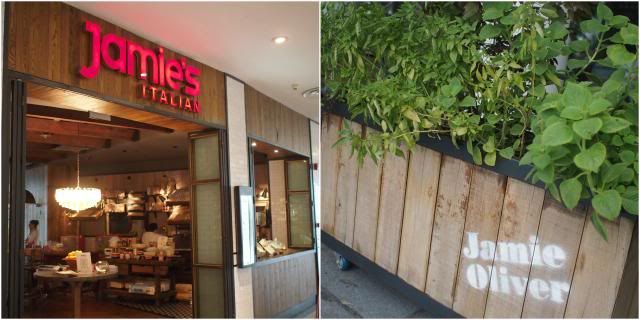 I love the rustic interior. And being a huge fan of Jamie Oliver I marveled over books and various merchandise at the main reception area.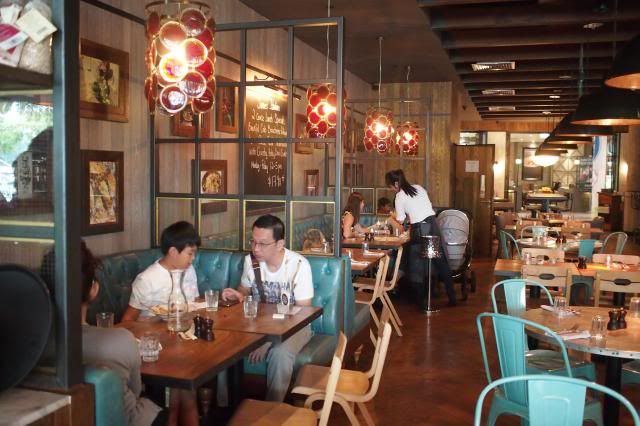 What a teaser! Freshly made pasta was located near the main reception area totally whet my appetite! By then We were already as hungry as a pack of wolves!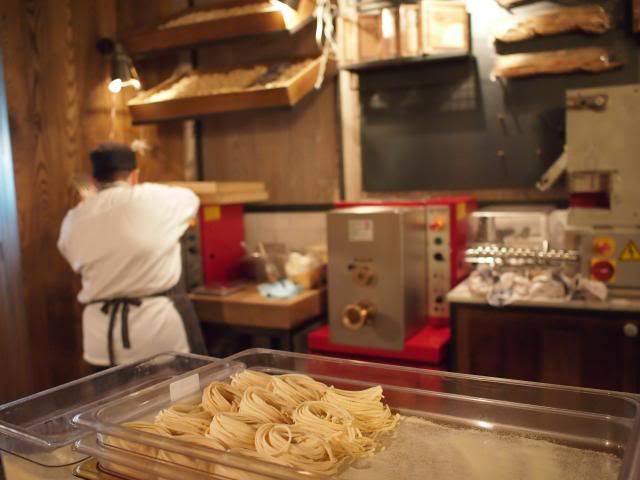 Once we were seated at our table, kids were entertained with coloring activities.
They even had the View-Master toy which I vividly remembered having back in the 80s!
(Plus kids menu with "real food" to excite the kids too!)

Service was tardy at the beginning but soon picked up after food were served.
Italian Bread Selection. ($6.00)
Just the way I like it. Assorted bread (rosemary focaccia, Italian grissini, crispy "music bread" & ciabatta) dipped into olive oil & aged balsamic. YUMS!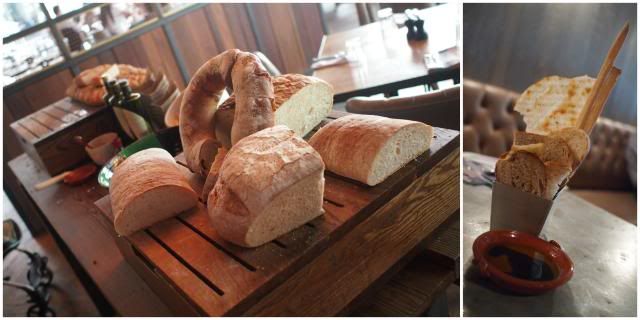 Antipasti Planks: Vegetable Pickles ($13.50)
Curly green chillies, green & Gaeta olives & caper berries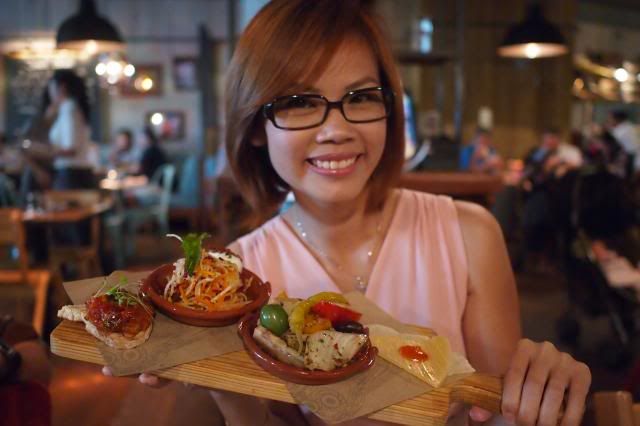 Truffle Tagliatelle ($15.00/$23.00)
Fresh foraged black truffles, butter, Parmesan and nutmeg
Black Angel Spaghetti ($16.00/$25.00)
Squid ink pasta, scallops. garlic, chilli, anchovies, wine and capers
Prawn Linguine ($17.00/$25.00)
Fried garlicky prawns, shaved fennel, tomatoes, chilli & rocket

James totally enjoying his Truffle Tagliatelle!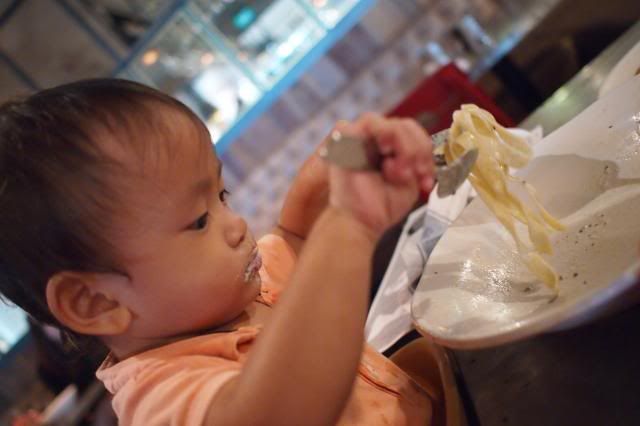 Grilled Chicken ($28.00)
Grilled garlic & rosemary chicken with tomato olive, chilli & caper sauce
Lamb Chop Lollipops ($32.00)
Bone-in grilled lamb chops served with creamy artichoke
& mint sauce, roasted nuts, chilli & caper sauce.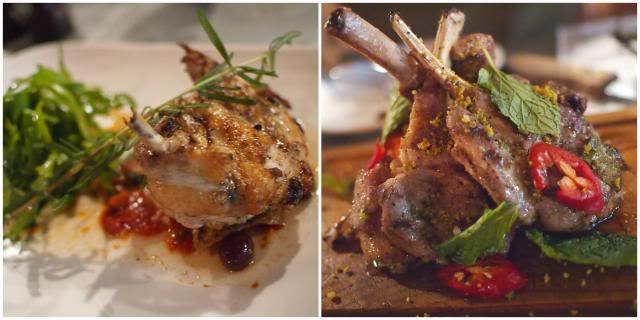 What's a birthday without the cake?!?
Love the fact that they took effort into making Sophia's day a little extra special!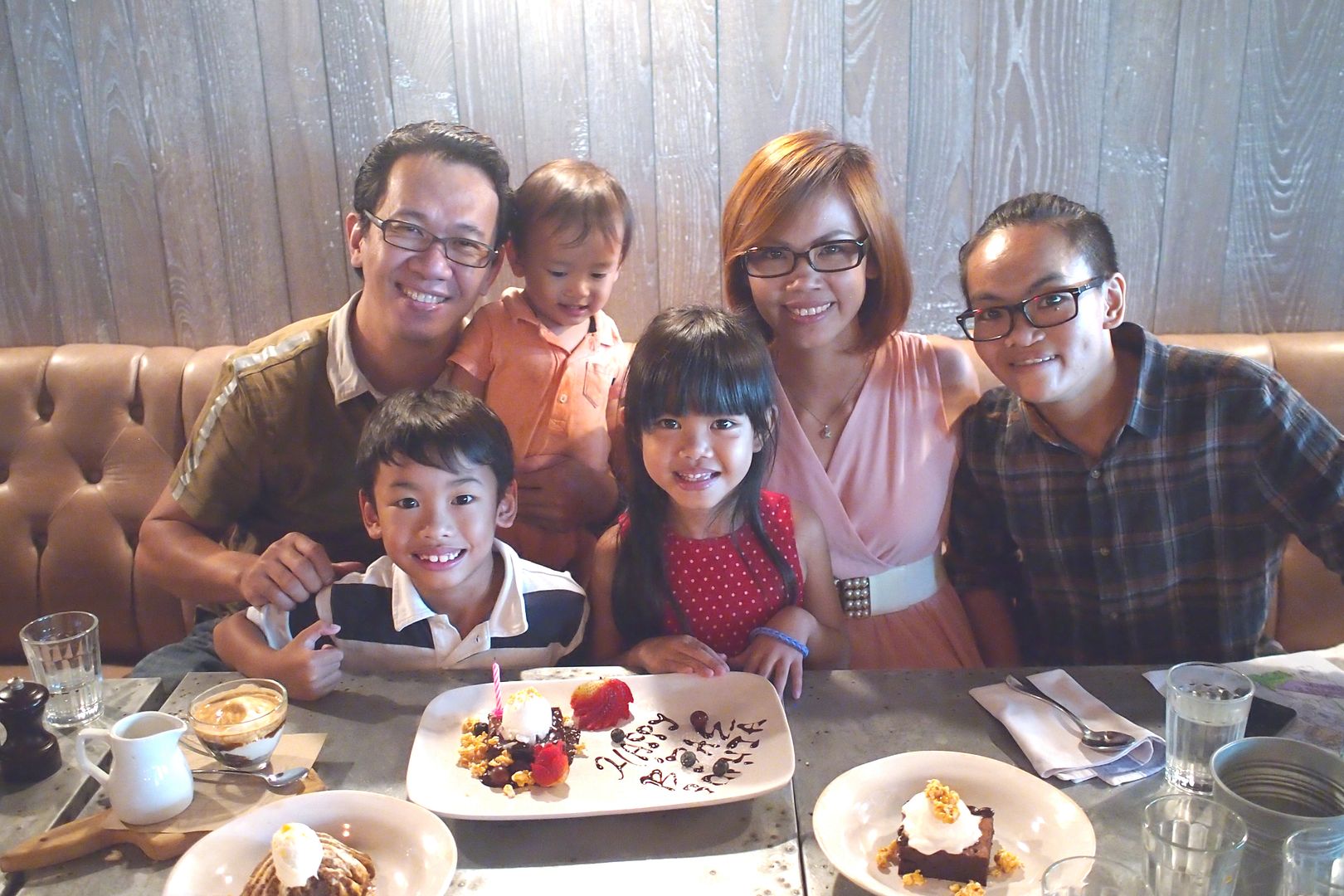 To round up the enjoyable meal,
Kitson got his caffeine fix with Affogato ($8.50). While we indulged in the die-die-must-have Epic Brownie ($11.50) and Tiramisù ($11.50).


Sandwiched in between the uber cute Thank You card lies my receipt!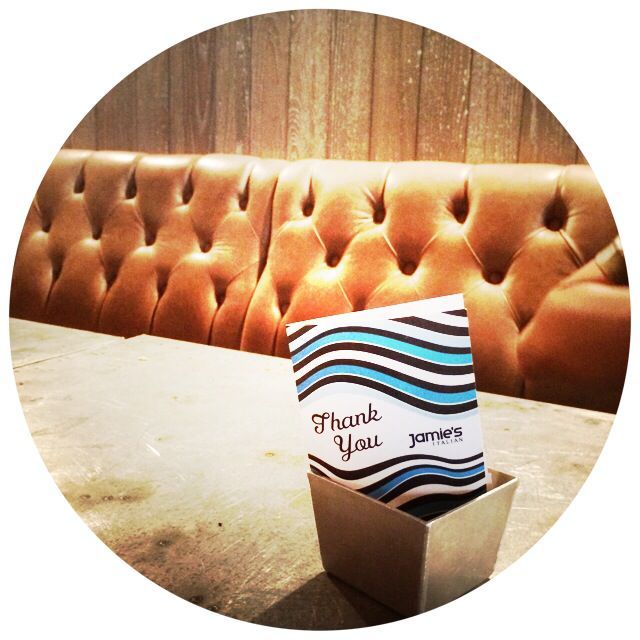 Apart from service, which was abit disappointing at the beginning, the food has exceeded my expectations. Ambiance was great for all occasions and kids friendly too! Definitely value for money in my personal opinion. Strongly Recommended!
Jamie's Italian
1 HarbourFront Walk, VivoCity, #1 165-167, Singapore 098585
Tel: +65 67335500
Opening Hours
12.00pm to 10.00pm Sunday to Thursday
12.00pm to 11.00pm Friday/Saturday
With our tummies all settled, there was still unfinished business. The search of the Perfect Birthday Gift. And as usual, Sophia gets to pick her own birthday present.
There was a 999 Pure Gold Disney Cuties collection road show by SK Jewellery. Sophia was drawn to those adorable precious gold like bees to honey.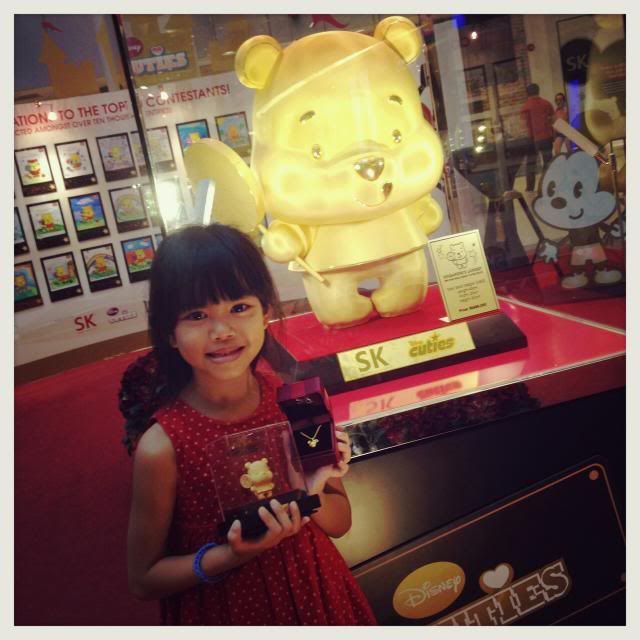 A couple of designs caught her eyes. It was definitely a tough fight between Winnie the Pooh and Minnie Mouse. She eventually choose the Minnie Mouse Necklace. And due to some in-store promotion, Sophia gets to bring home a complimentary 24K gold plated Winnie the Pooh Collectible too! Best of Both World and Best Birthday Gift Ever! I guess this marks the start of her mini gold endowment fund.
That's not it… Even Hiroshi gets a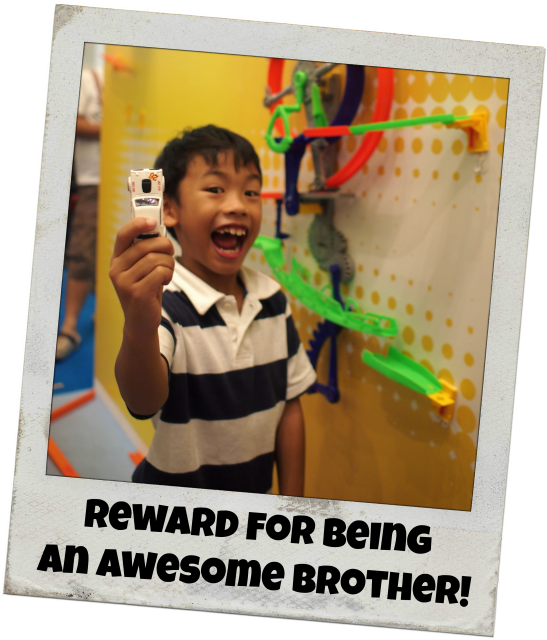 Happy Birthday dear Sophia!
"Today you are You, that is truer than true.
There is no one alive who is Youer than You."
~Dr. Seuss