During my flying days with Singapore Airlines,
I had the luxury of staying in beautiful 5 star hotels all over the world.
Other than big comfortable beds and an oversupply of pillows…
I love the spacious bathrooms as well.
All these wonderful bathrooms could all be designed differently,
but they all have ONE thing in common.
They are all fitted with sanitary fittings from GROHE.
It seems like an industry standard to be fitted with GROHE.
So to me, the brand; GROHE represent innovations, modern design
and a long German tradition of quality and sustainability.
And since my 10 year old bathroom was falling apart,
I was delighted to receive an invitation to GROHE Live! Center at Haw Par Center.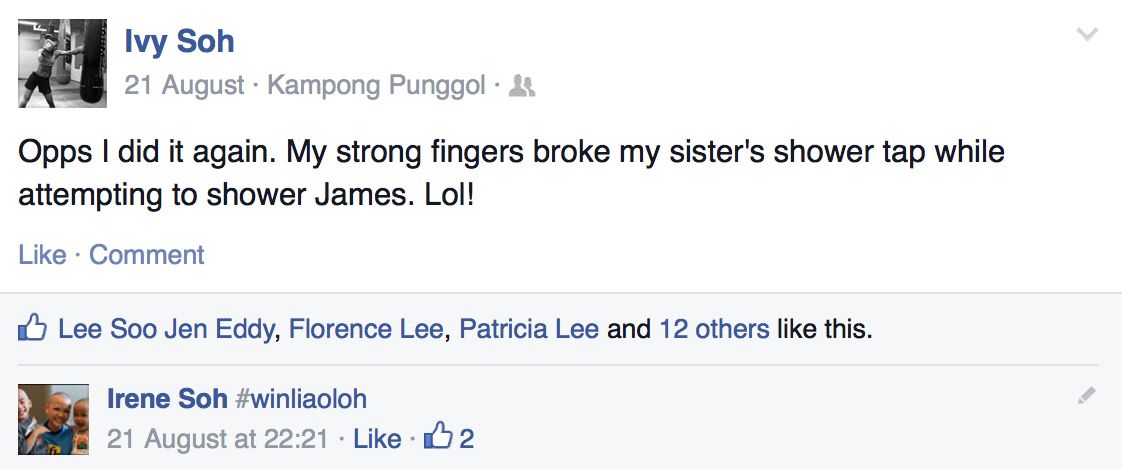 The premium gallery spans 5,700 square feet of distinguished and award winning products, showcasing the luxury range of GROHE bathroom and kitchen fittings.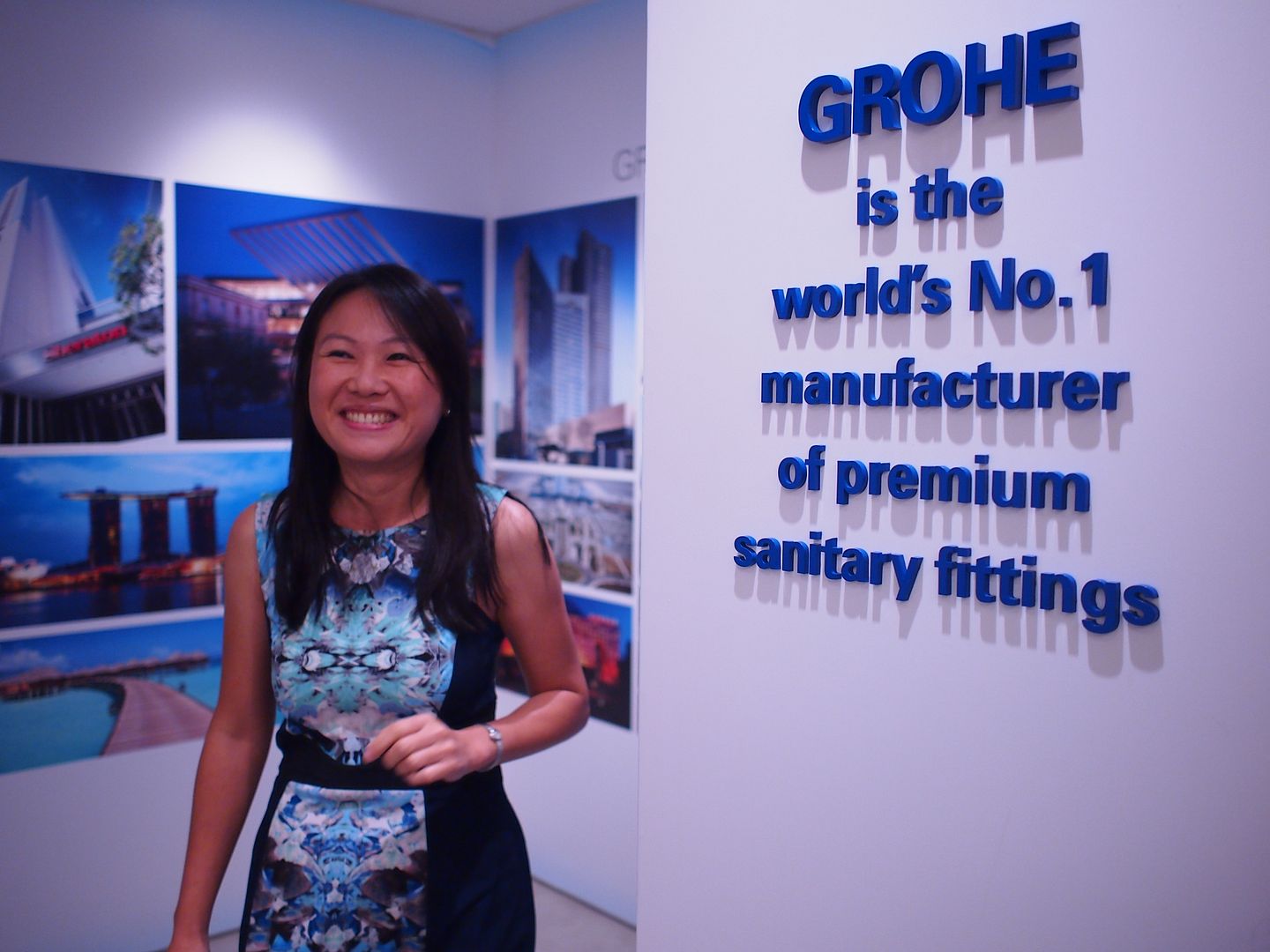 Grohe Marketing Manager; Ms Chai Fong walked us through the company's milestones.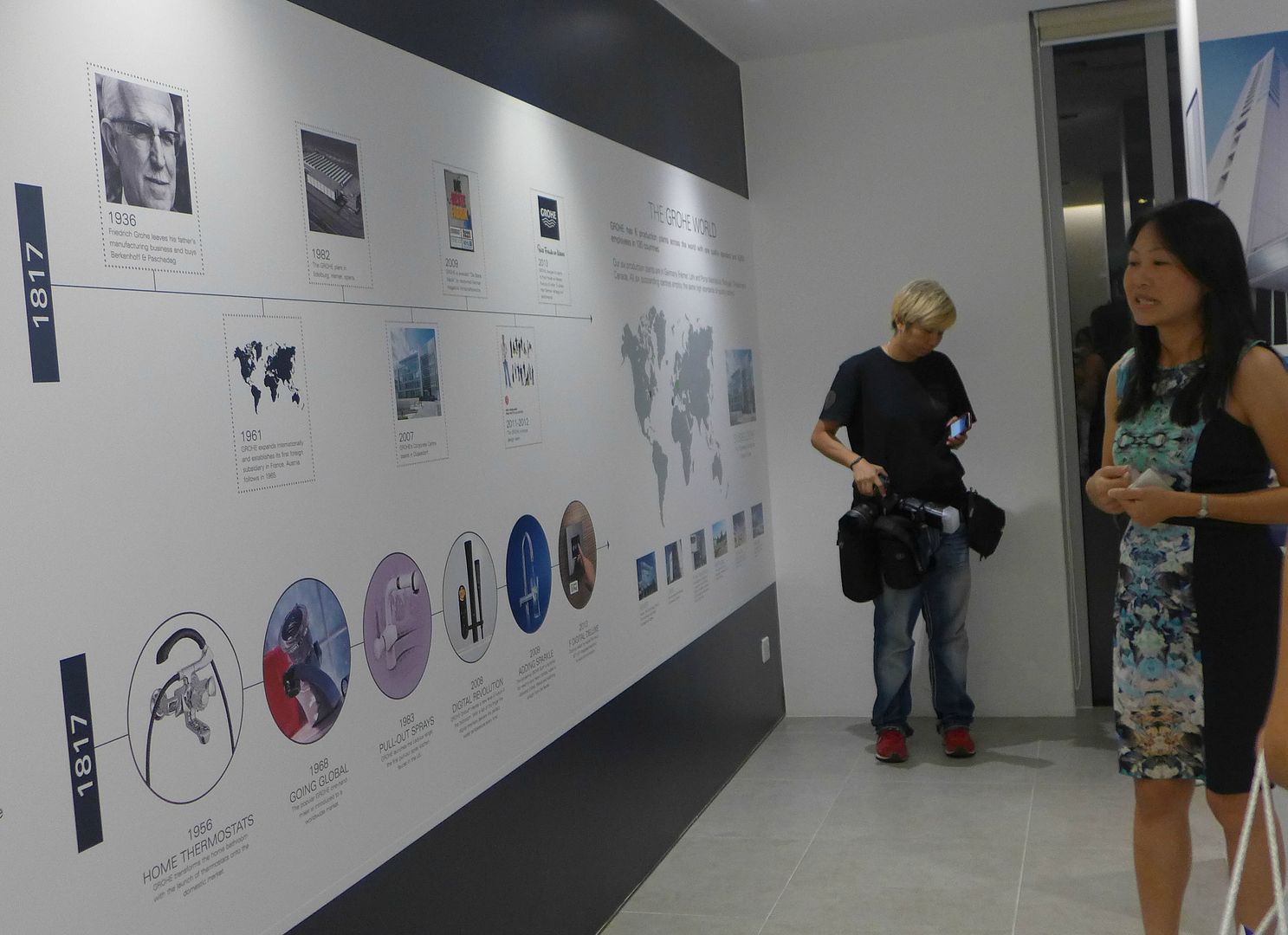 A lot more to GROHE's signature design elements than meets the eye.



O Ring are used to highlight an area of purpose.
7º is the angle at which handles and spouts are pitched. Research has shown that this enhances usability and encourages interaction with the products.
Lozenge shape visually interprets Grohe's Sensual Minimalism Philosophy.
I am surprised at the amount of innovations one could pack into sleek looking sanitary fittings. 😻 Let's take a look at some…
GROHE DreamSpray®
Advanced shower engines inside shower head delivers precise and consistent water distribution to each individual nozzle for the ultimate showering experience.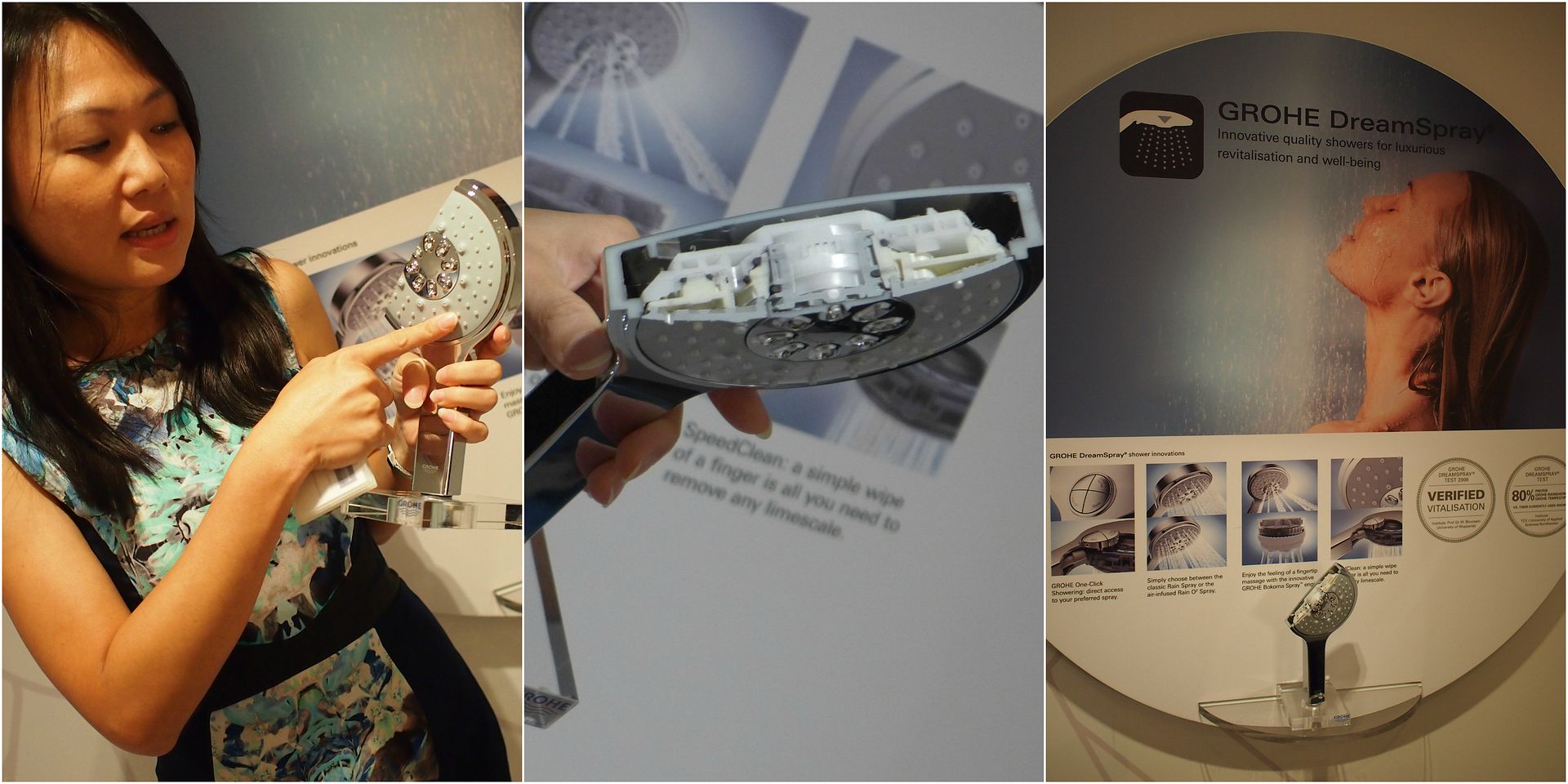 GROHE SilkMove
The special ceramic discs and Teflon® technology in GROHE SilkMove® cartridges ensure a lifetime of effortless precision.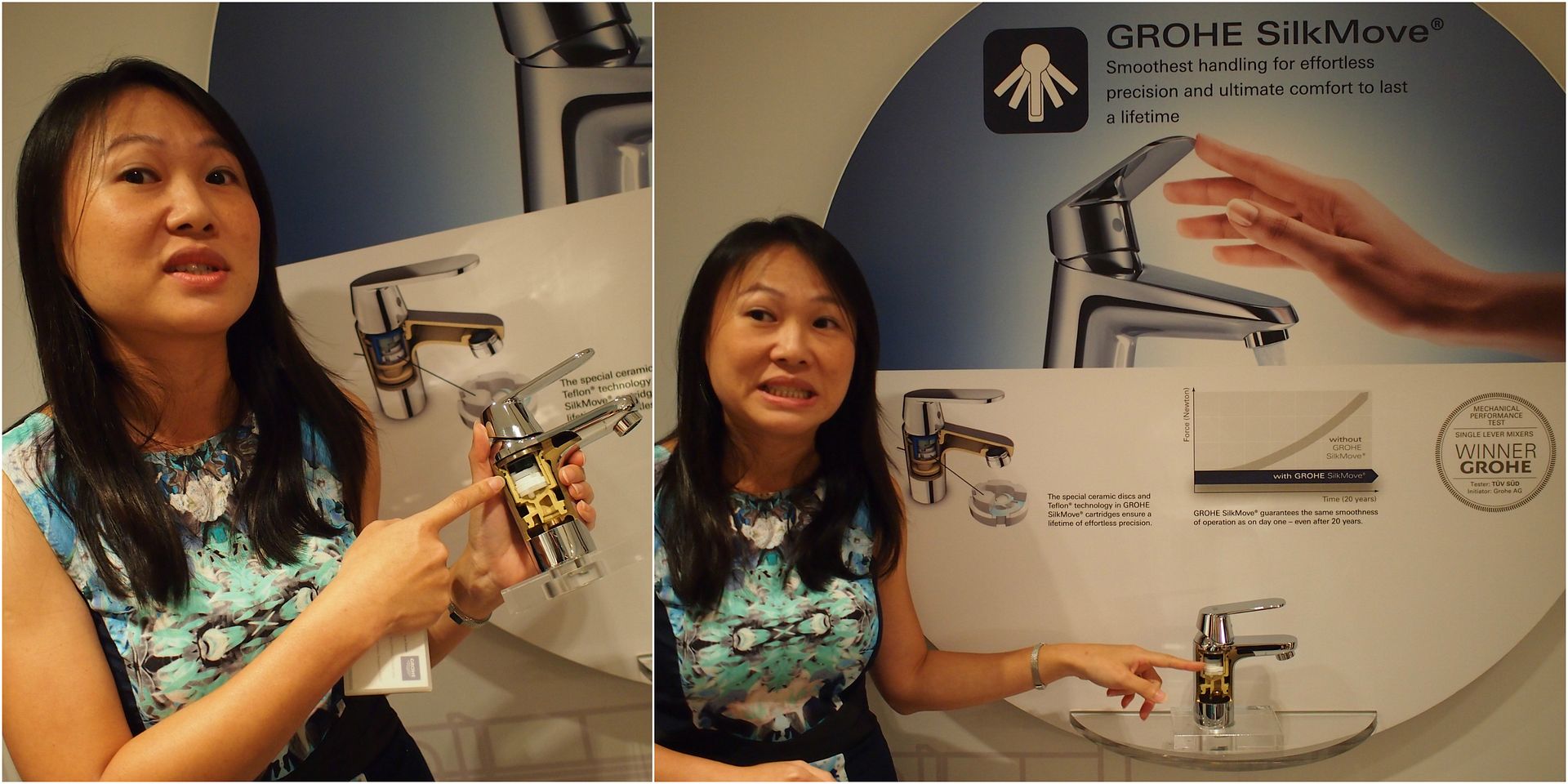 GROHE CoolTouch
No more scalding on hot surfaces. The GROHE CoolTouch® technology ensures that the entire outer surface never exceeds your preferred shower temperature.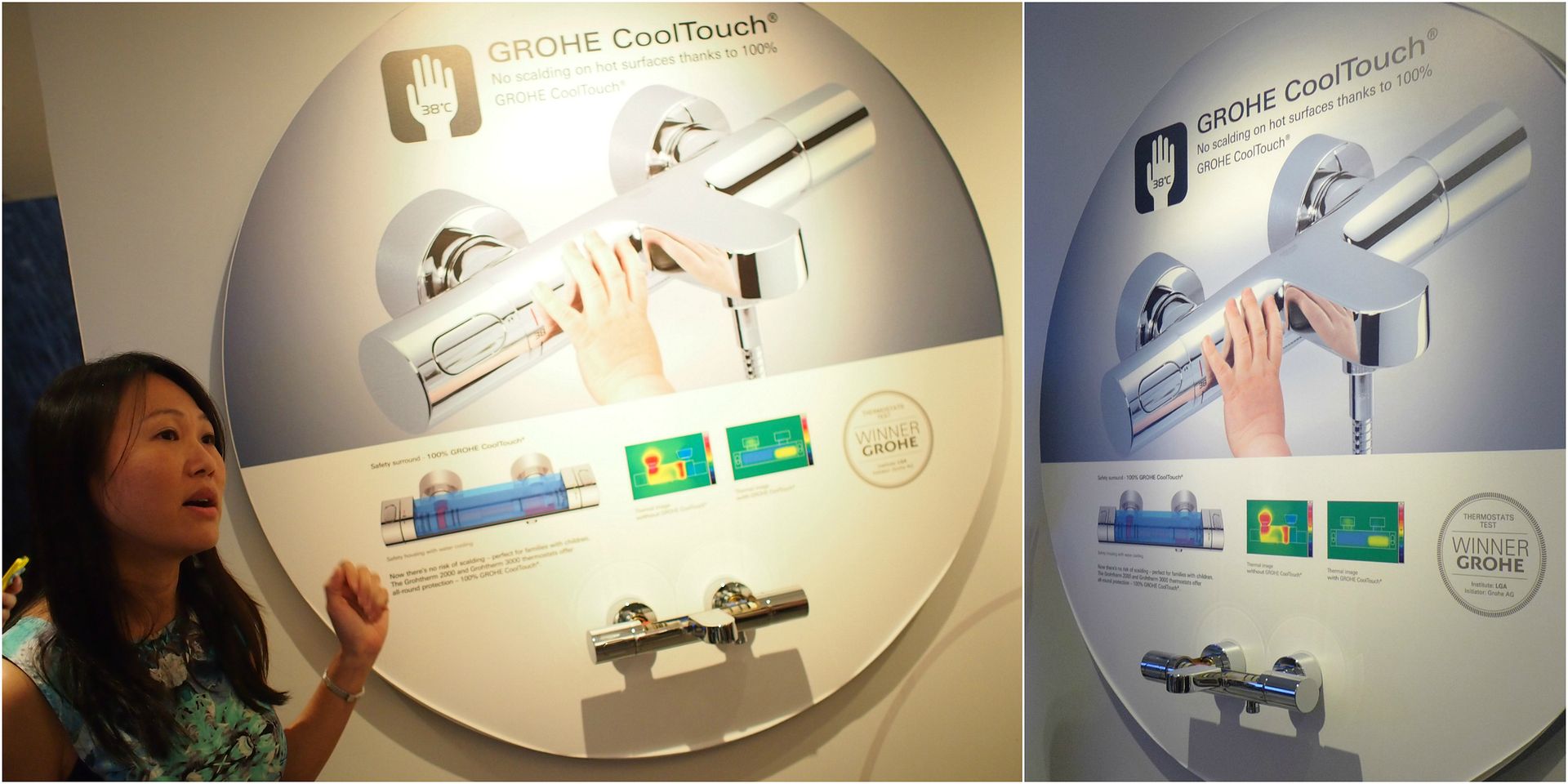 And with GROHE TurboStat® technology it delivers water at desired temperature within a fraction of a second and keeps it constant for the duration of your shower.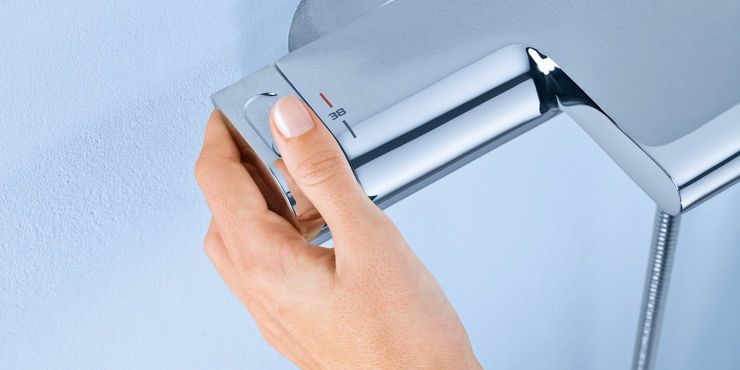 GROHE Digital
Intuitive digital technology at your fingertips.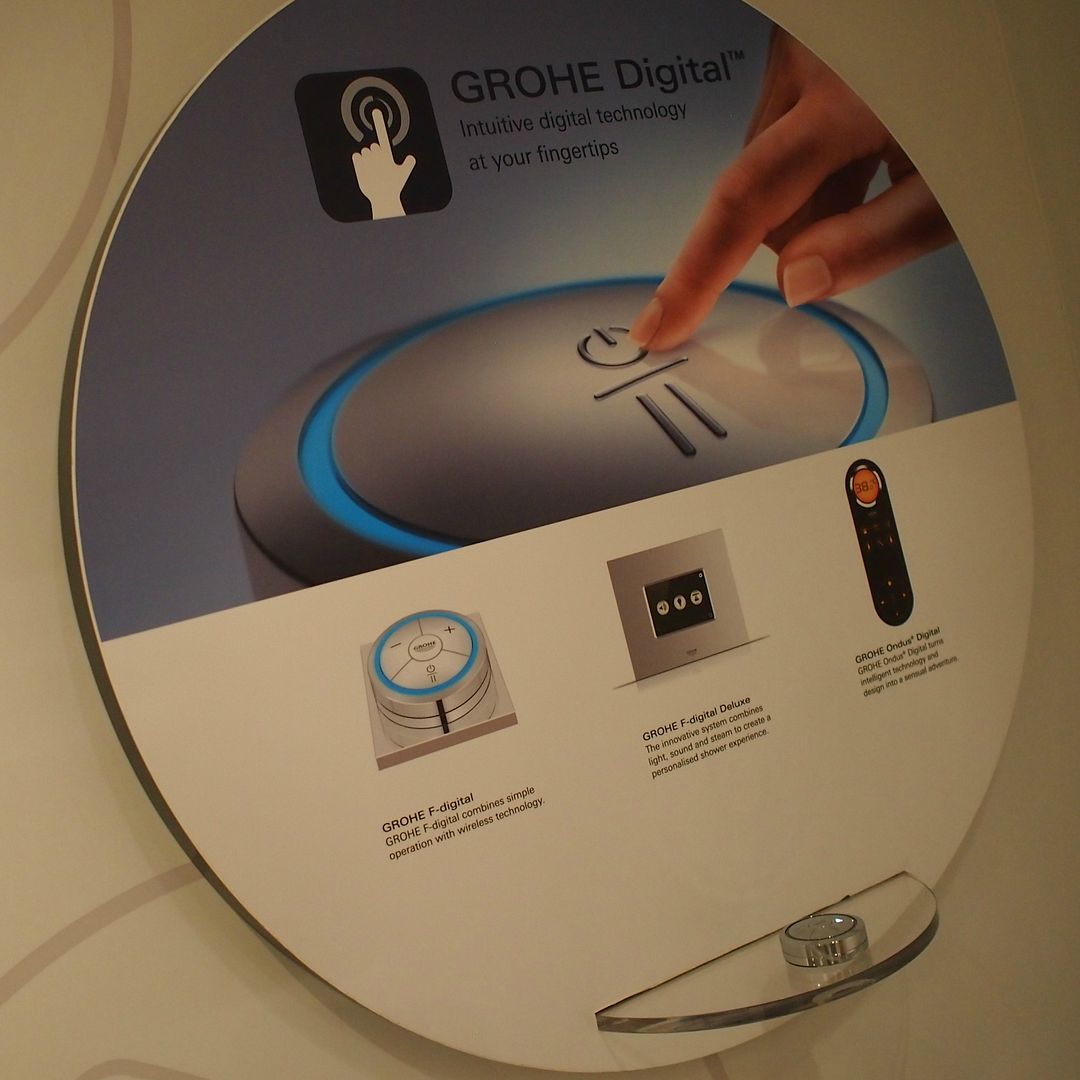 Grohe StarLight
Flawless, long-lasting surface designed to be extremely resistant to dirt and scratches, making maintenance effortless and ensuring good-as-new looks for many years.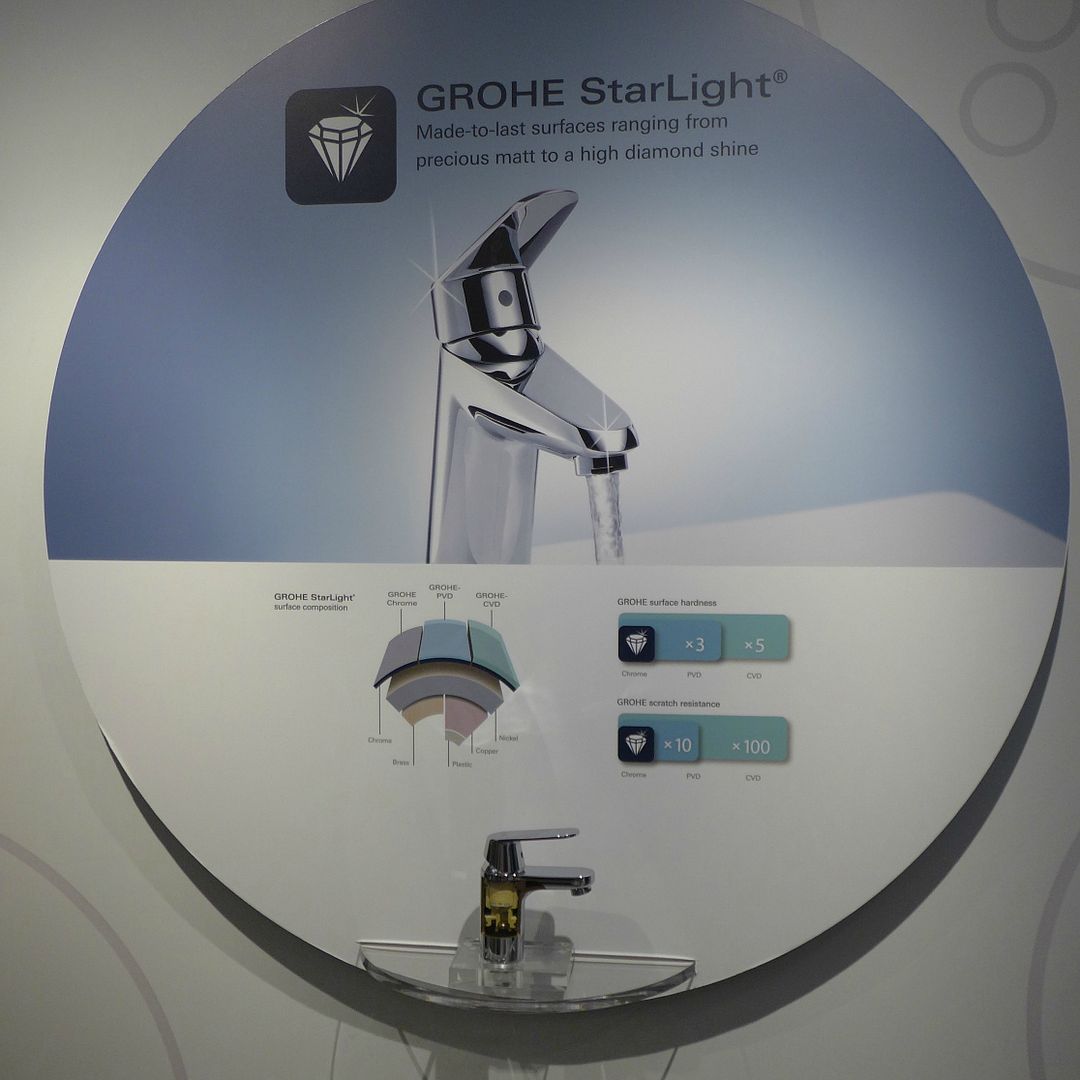 The bathroom is my sanctuary, and I love my thinking throne:
Rapid SL system
Streamline contemporary bathroom with concealed installation and flushing systems with Rapid SL System. GROHE Flush Plates are available in a many Designs and Finishes to compliment your bathroom too.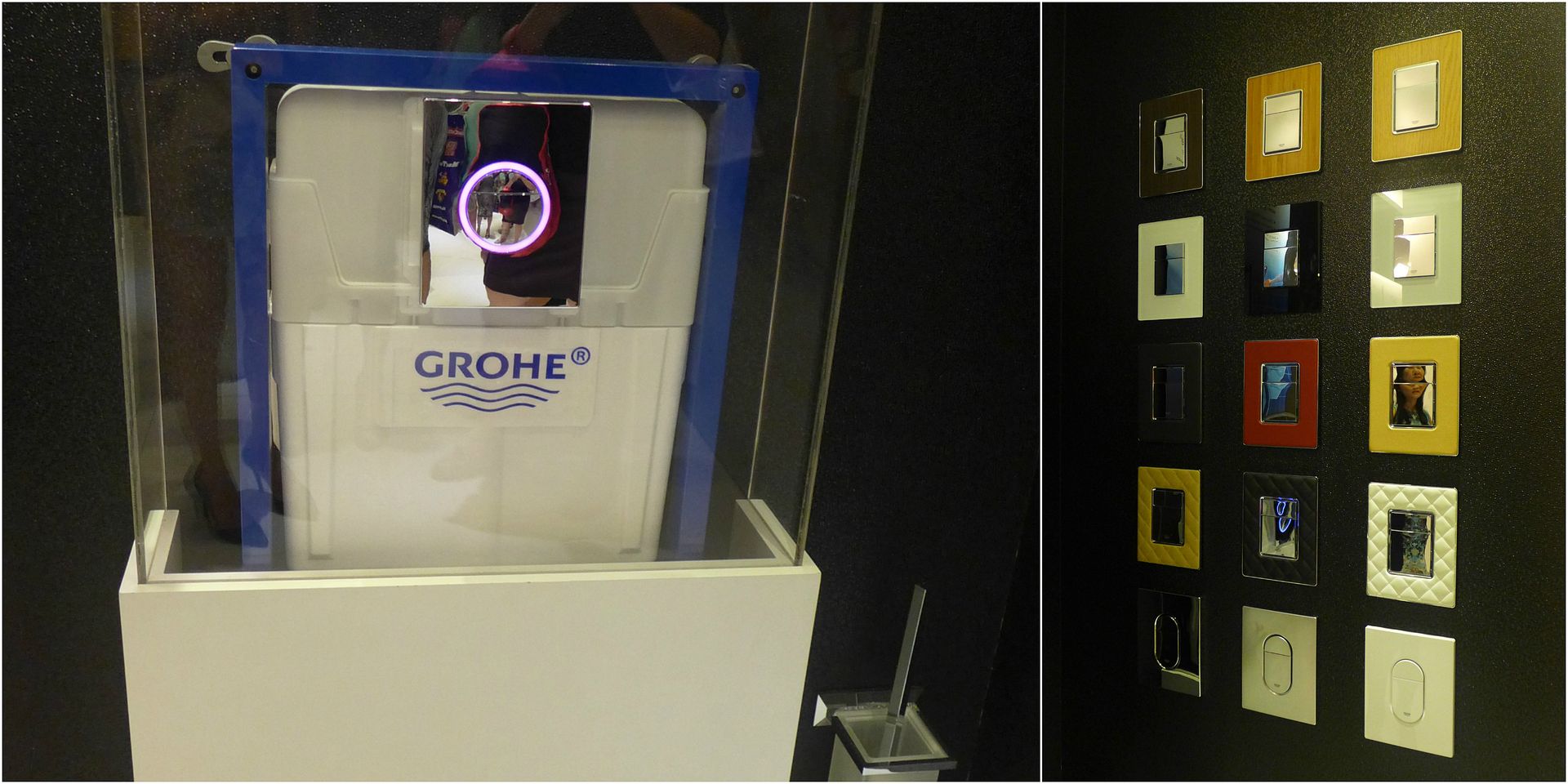 GROHE Whisper® technology ensures that everyone gets a good night's sleep. Even if someone flushes the toilet in the middle of the night in an adjacent room, decoupled pipe supports prevent sound transfer to the structure of the building when water is released from the concealed cistern into the WC bowl.
I am excited and starting to have a raw concept for my dream bathroom…
and since I am at it, might as well do the kitchen too right?!?🙈 🙉 🙊
GROHE Red
Instant filtered hot water straight from the tap with child prove lock and safety features
GROHE Blue
convenience of fresh, great-tasting filtered water straight from the tap 24/7.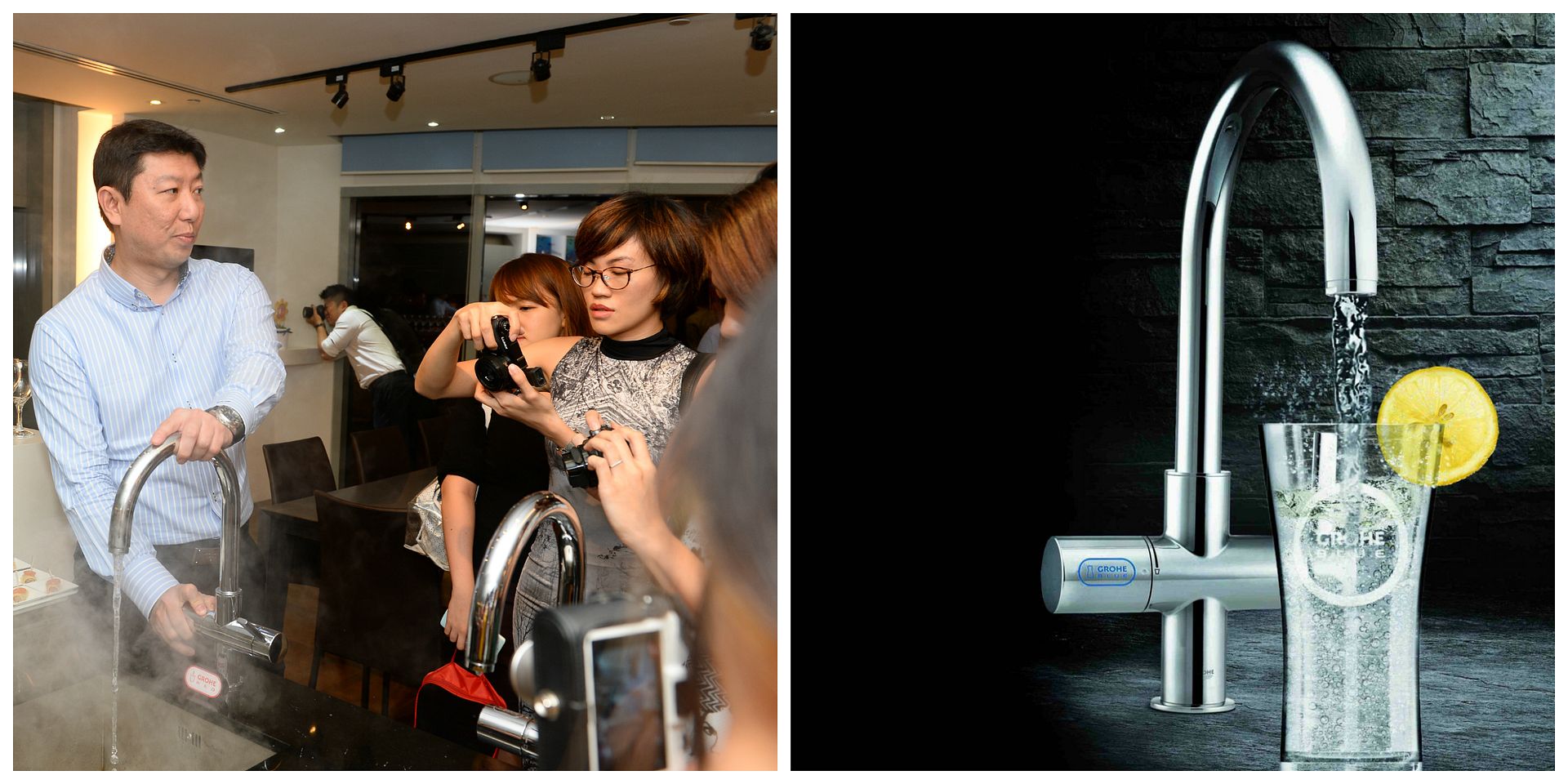 Or perhaps even the Minta Touch
Love at first touch keeping your tap clean and bacteria free
no matter how dirty your hands are…

All GROHE products are fitted with GROHE EcoJoy™ technology, which enables you to significantly reduce your annual water consumption. Pretty AWESOME, isn't it?!?
2 impressive GROHE bathroom setups that I've fallen madly in love with:
GROHE Ondus® Digital
GROHE Ondus® Digital lets you recreate your perfect water experience over and over again. Personalized water enjoyment with a tap of your fingertips. The masculine matte black would charm any men into renovating their existing bathrooms!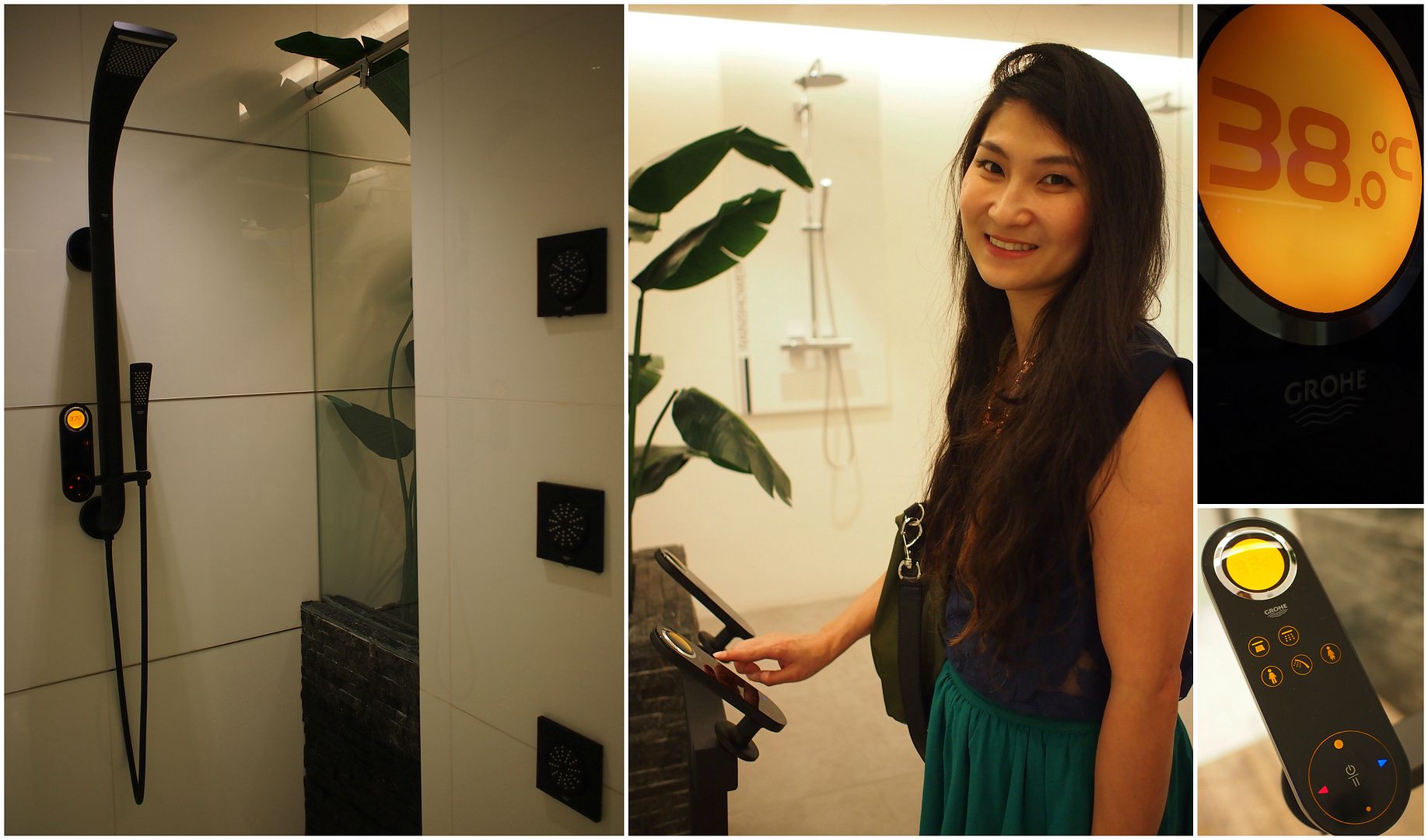 F-digital Deluxe
A super-slim and intuitive ambient controller that orchestrates lighting, sound and steam bringing you the best spa experience at at the comfort of your own home. This will be every girl's dream bathroom! I kid you not!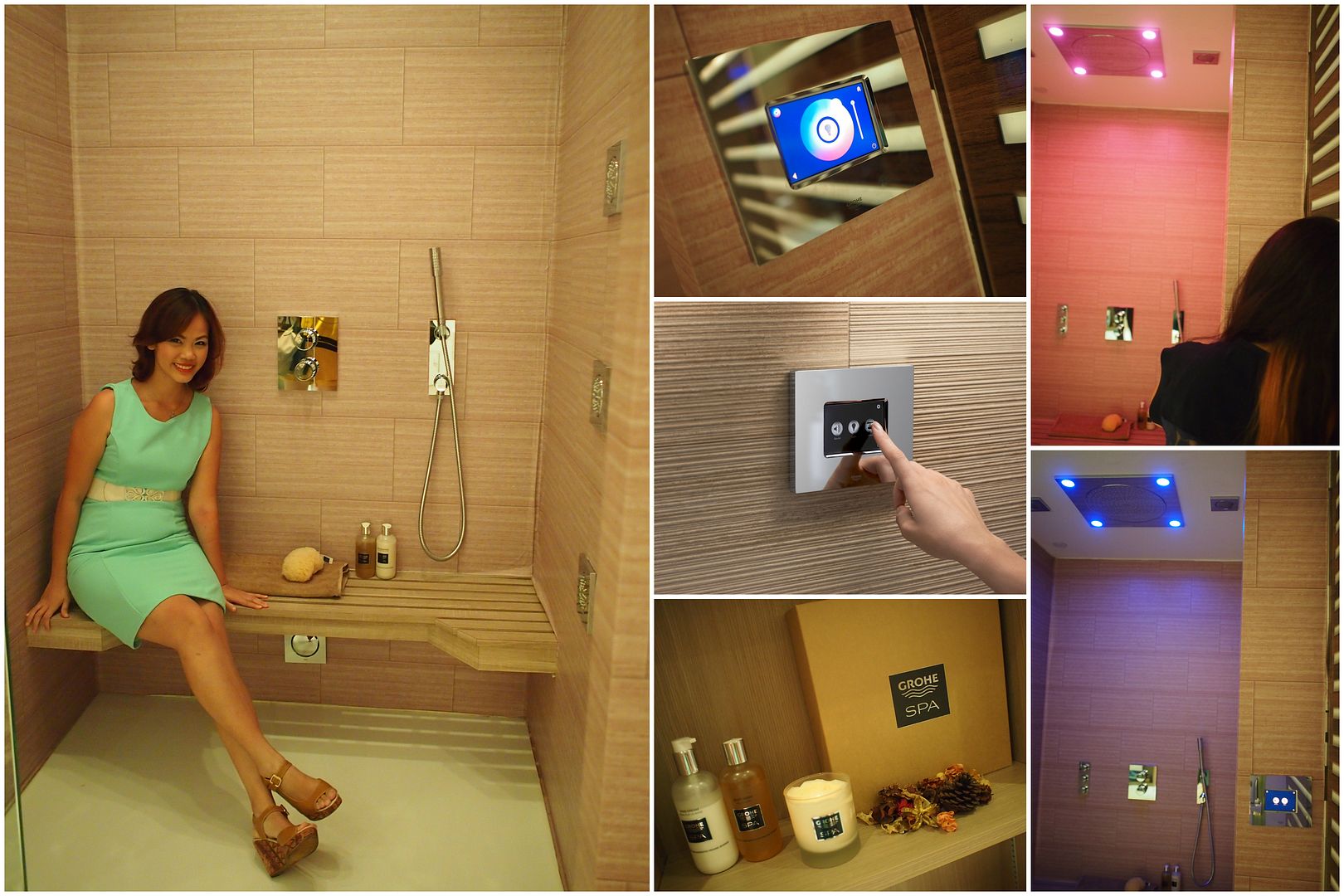 Now back to the drawing board to work on my dream bathroom…
I hear you want a dream bathroom too?
The good folks at GROHE, is giving readers of Singapore Mom Blogs a 20% discount off their desired regular priced GROHE products (with no minimum purchase required). To use, simply present this print out or flash voucher on your mobile phone for redemption. Voucher expires on 31 December 2014.
Interested to see what my dream bathroom looks like?
Remember to come back and read about my dream bathroom made just for Moms!
**Look out for contest to take home a part of your dream bathroom too!**
#dontsaybojio 😜
Full Disclosure: I was invited to GROHE Live! Center Singapore for a media tour. All views and opinions are my own.