[Sponsored Post]
Ready to experience
a whole new creative crafting experience with Doh Vinci from Hasbro?

Ready, Get Set, Let's Craft!
Doh Vinci is a brand new art experience from the makers of PLAY-DOH!
Featuring an ALL-NEW patent-pending design compound and an innovative Styler tool,
your children's creative art pieces can now literally pop off the page!
Yes, you heard it, it's 3D!
Experience the joy of seeing your children's creations in 3D in just 3 easy steps!
Simply pop your favorite color into the Styler
and squeeze to easily create your own beautiful 3D art designs.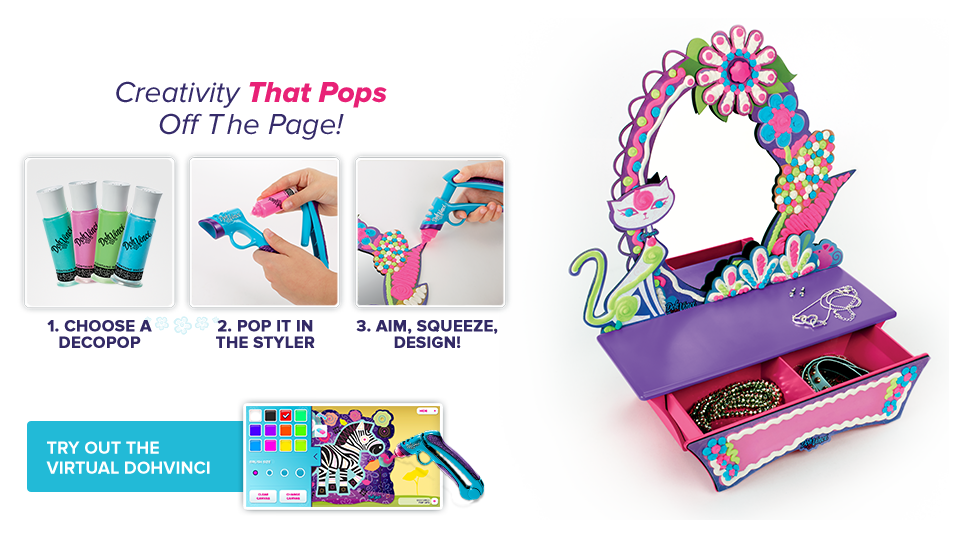 Extremely engaging craft activity for children of all ages.
With so many colors and application techniques, no two designs will ever be the same, and since the design compound sticks to other surfaces such as wood, glass, duct tape, and paper – the creative possibilities are endless!
---
And now finally to the BEST part of this whole entire blog post!
In celebration of Children's Day,
the good folks at Hasbro are giving away
3 AWESOME sets of Doh Vinci Art & Design kits!
(Hasbro Doh Vinci Children's Day Giveaway)
1) Doh Vinci Style & Store Vanity Kit
Because every little girl needs a vanity!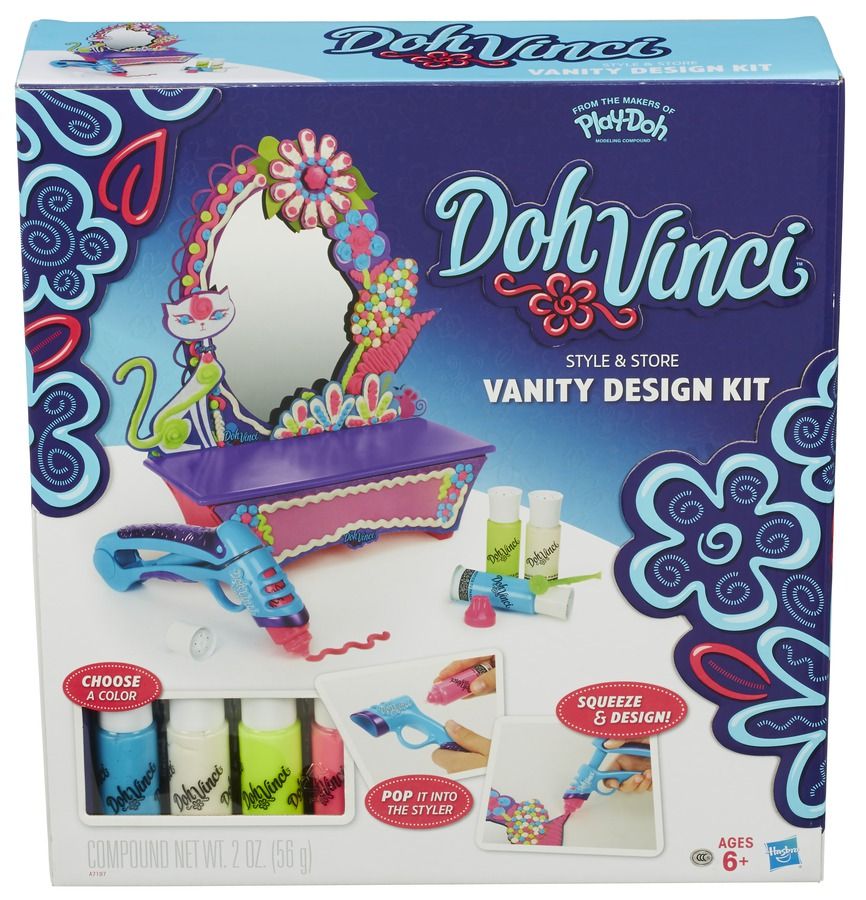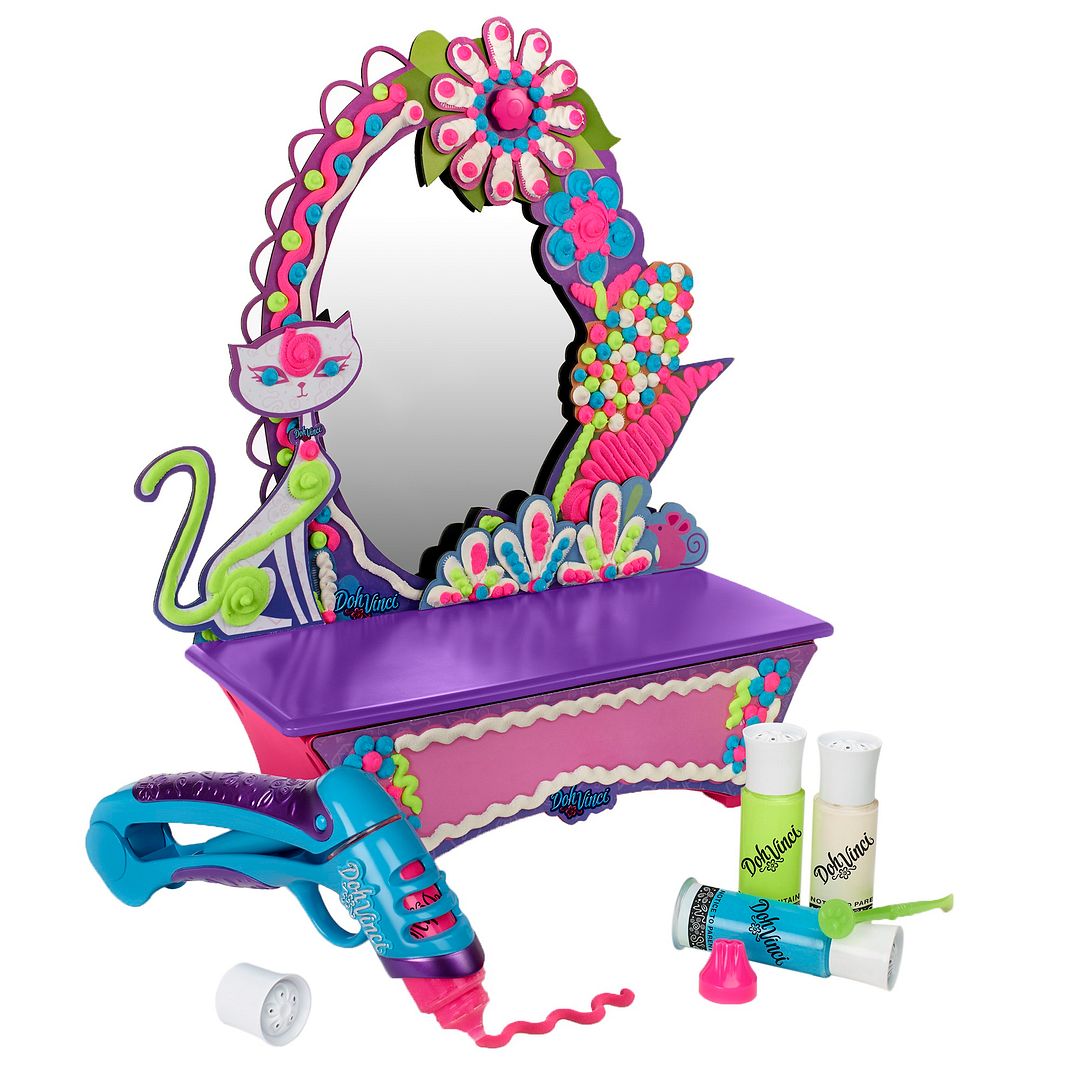 a Rafflecopter giveaway

2) Doh Vinci Anywhere Art Studio Kit
Ultimate Kit for the Budding Leonardo da Vinci!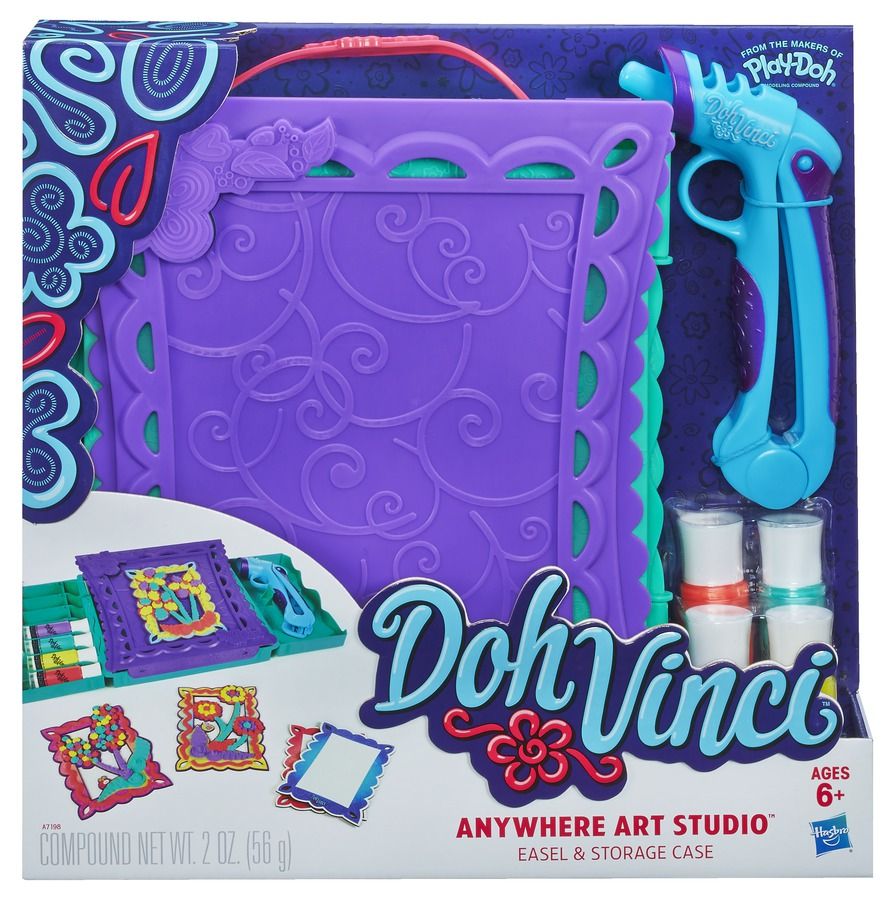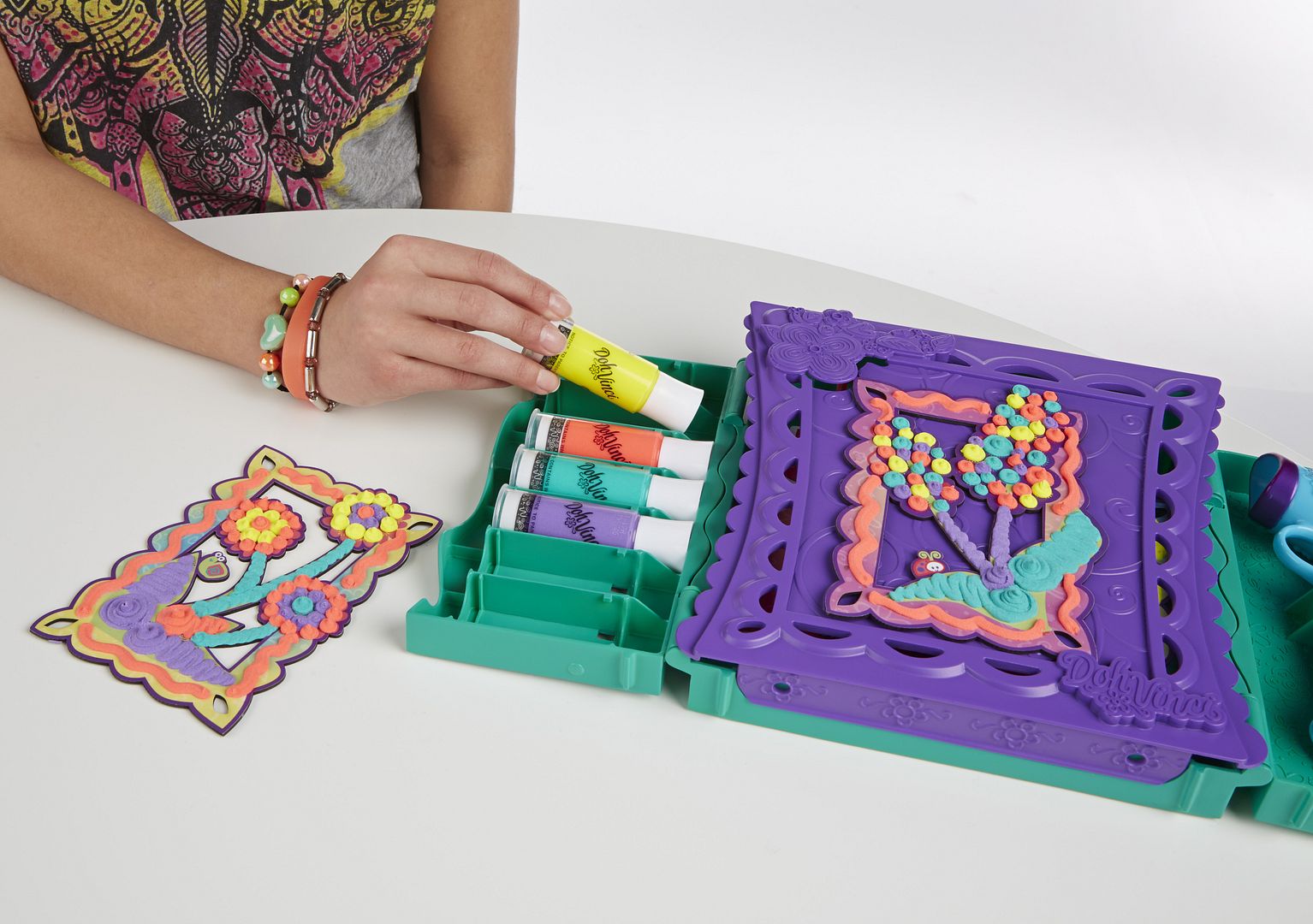 a Rafflecopter giveaway
3) Doh Vinci Memory Masterpiece Ribbon Board Kit
Create your own memory board to post your notes, photos and other mementos.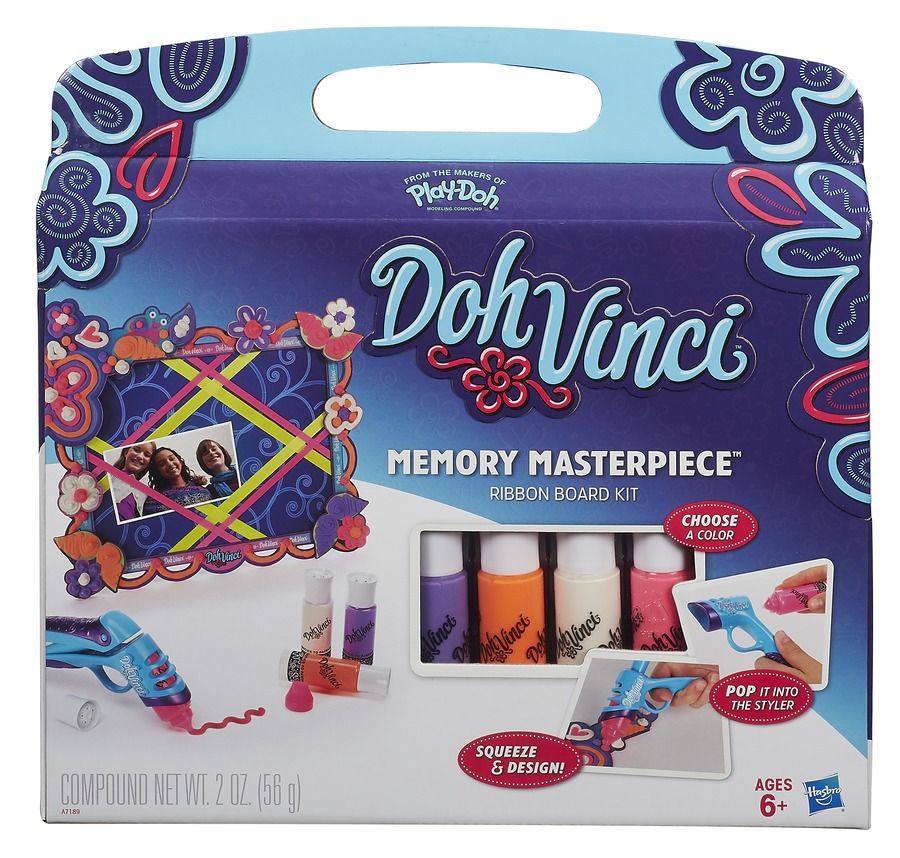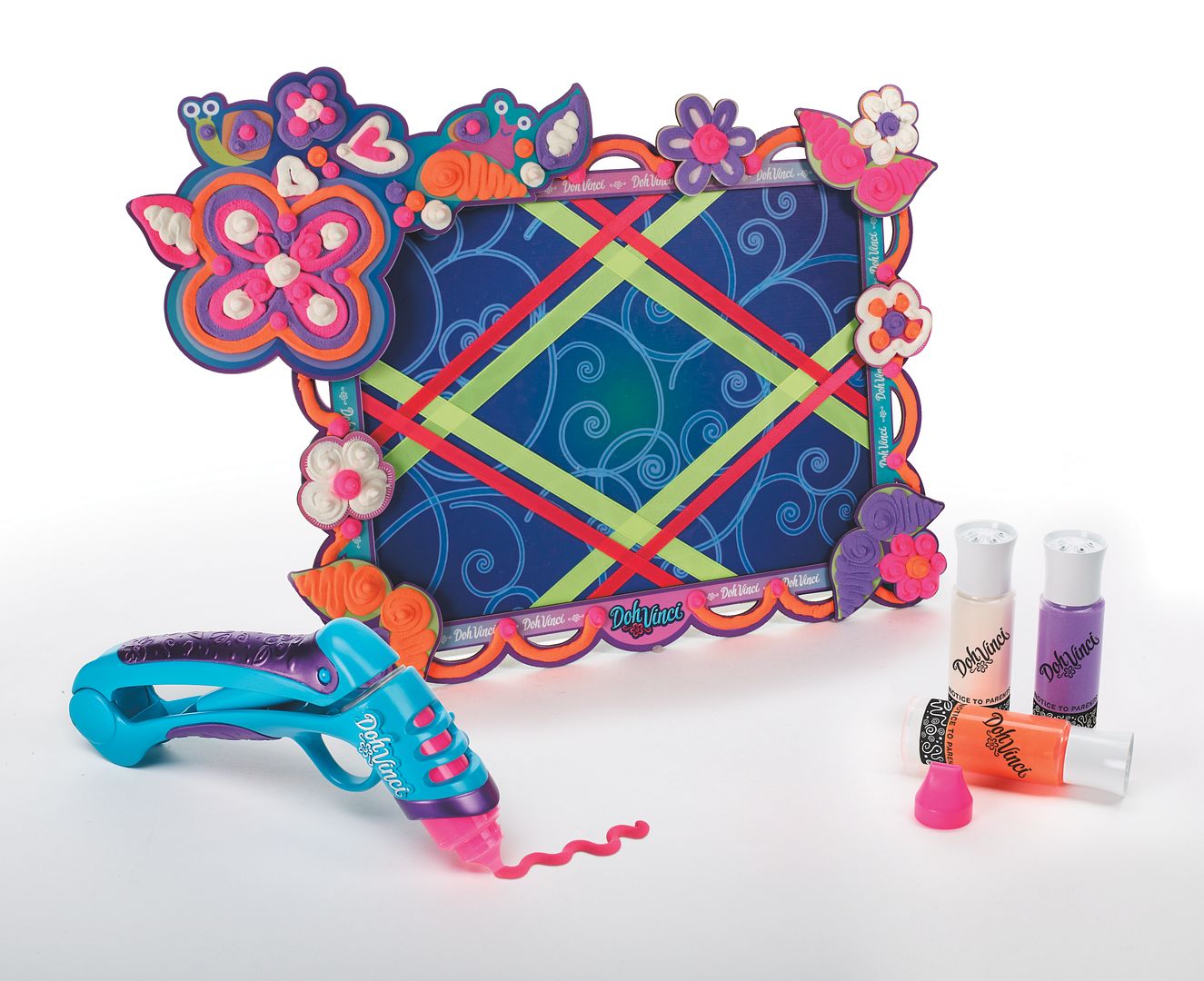 a Rafflecopter giveaway

Photo Credits: Hasbro Singapore
Conditions:
1. All criteria must be fulfilled to be eligible for the giveaway.
2. Prizes cannot be redeemable for cash or exchangeable for other products.
3. Prizes must be self-collected from Organizer's office.
Closing date of giveaway: Fri, 10 Oct 2014, 12AM.