I am clueless about St. Patrick's Day.
But, according to Kitson St. Patrick's Day is a cultural and religious celebration that has been celebrated by many countries all around the world.
When we found out that there would be one happening in Singapore, we thought it would be an opportunity for the kids and myself to experience Irish tradition and culture in Singapore.
Amidst the sea of greens, we found ourselves well positioned at the heart of the St. Patrick's Day parade located next to Asian Civilization Museum.
Parade Chairman Colin MacDonald with guest of honour Minister for Justice and Equality for Ireland Frances Fitzgerald and Ambassador of Ireland to Singapore, Geoffrey Keating.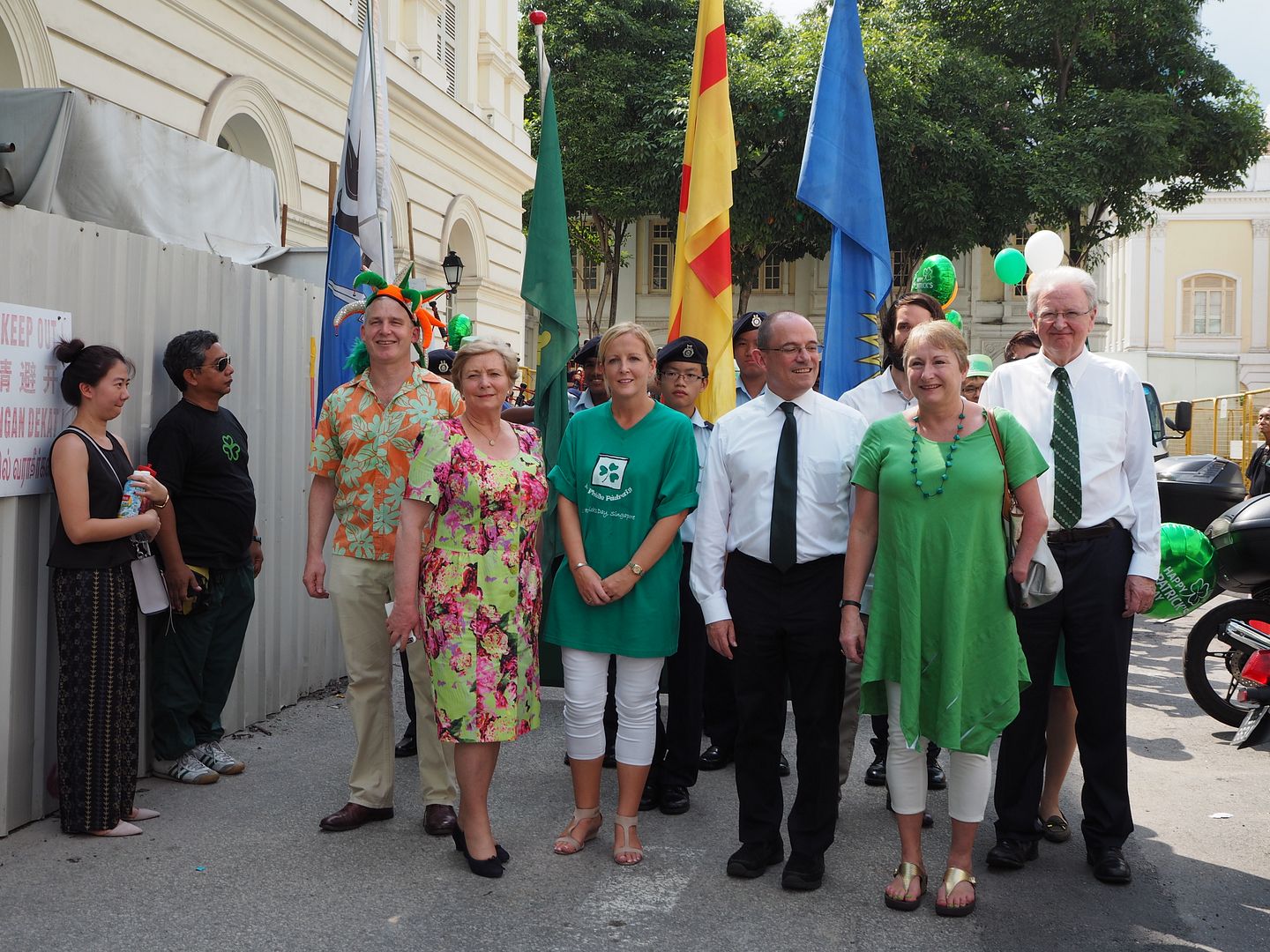 Beautiful music played by the Singapore Pipe Band Association.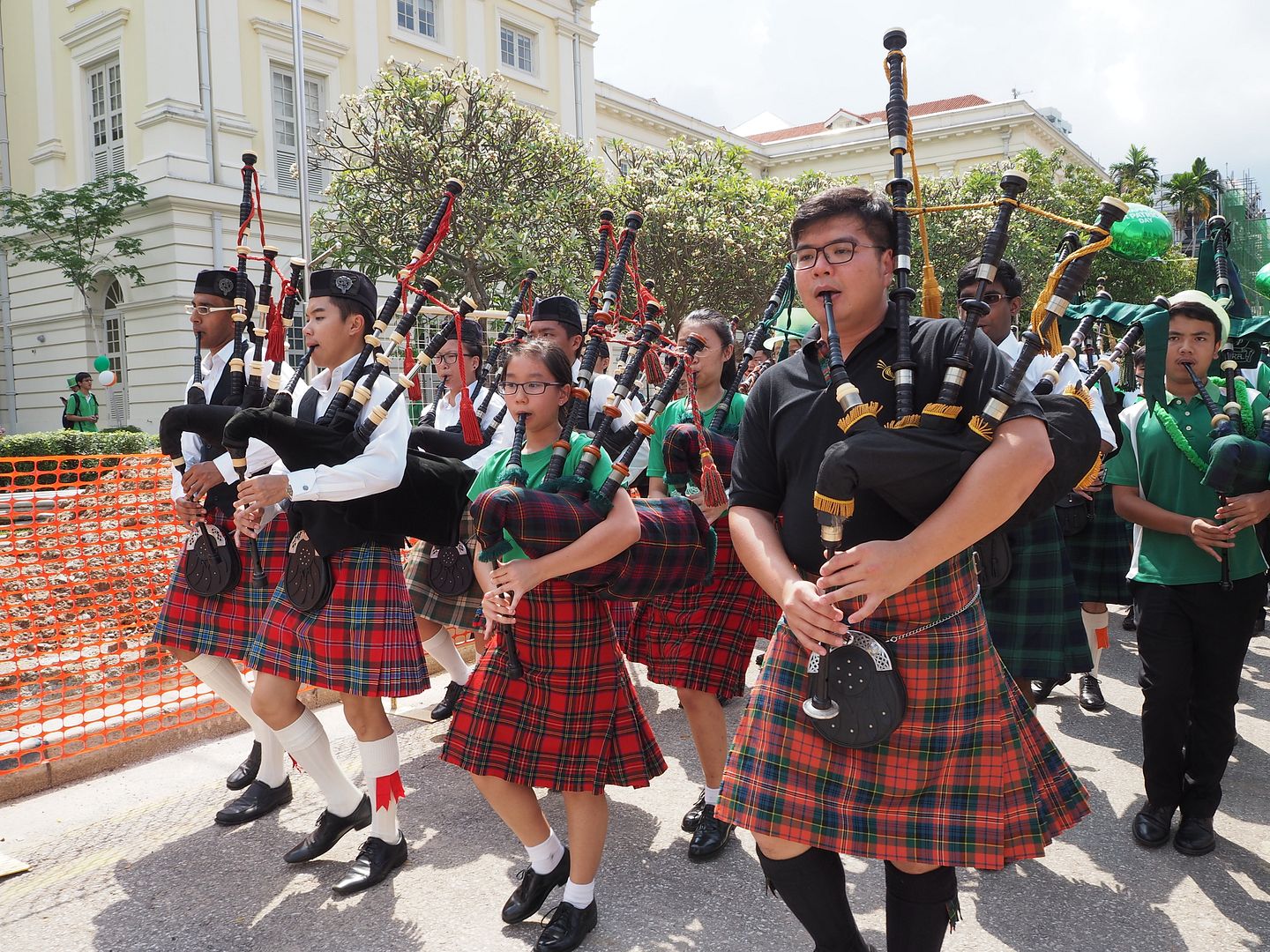 We were pretty surprised to see Indian drummers in the parade.
Well, I guess this is what Singapore stands for when we talk about racial harmony.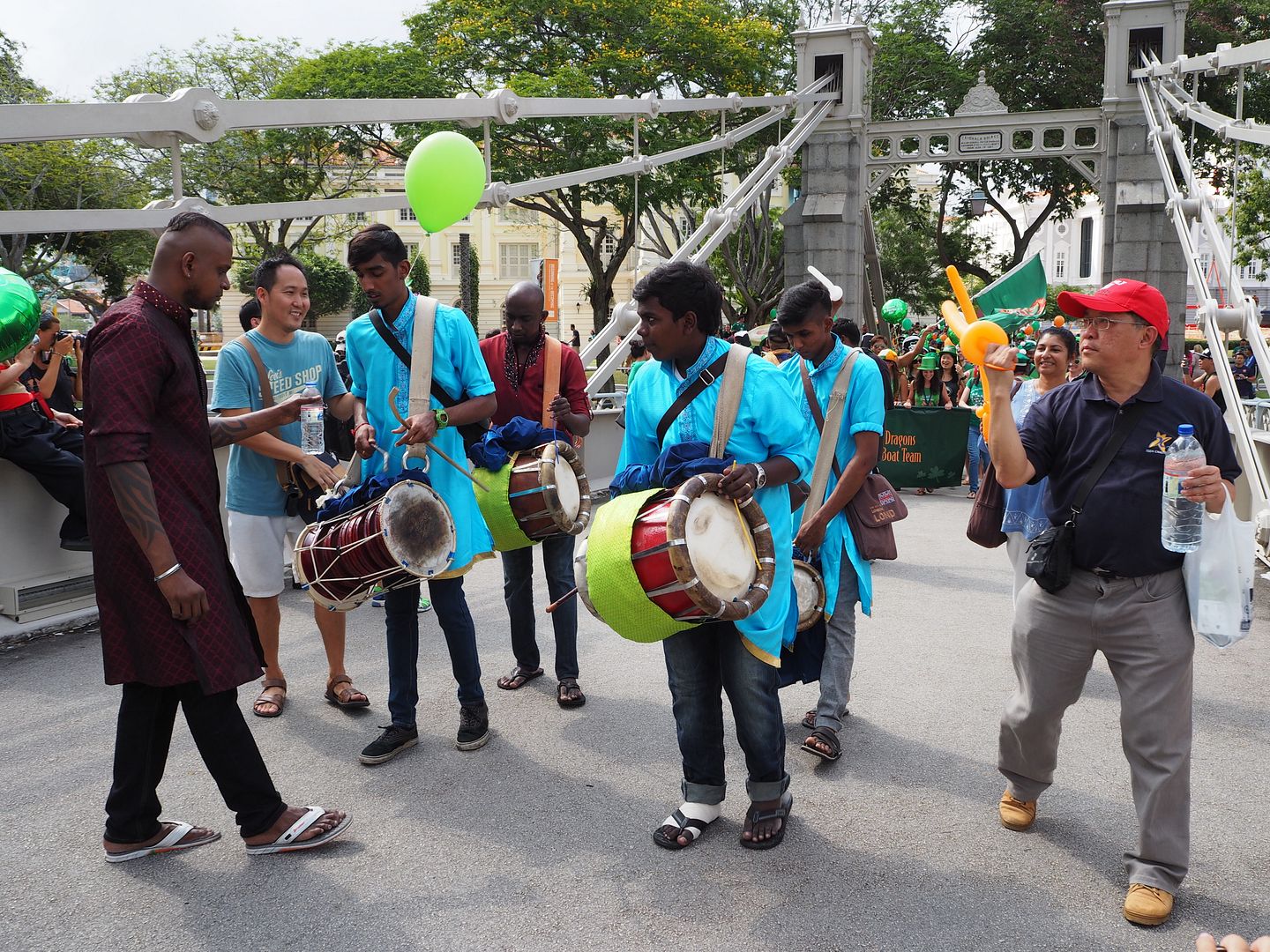 Some other participants of St. Patrick's Day Parade: Gaelic Dragons Dragon Boat Team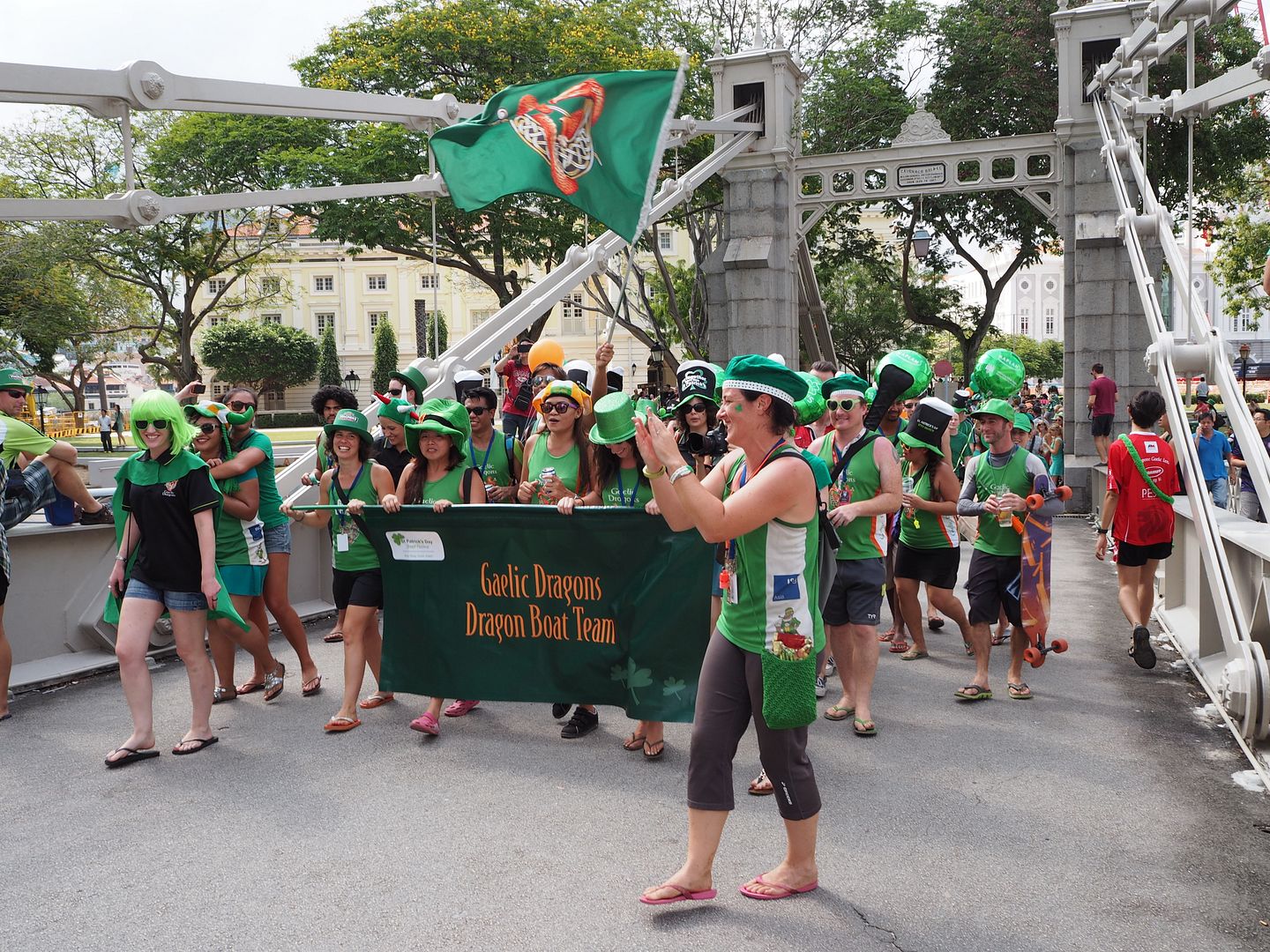 The Gaelic Lions. These kids are having so much FUN!

Everybody were enjoying themselves with smiles all around. It was like the Irish community coming together in celebration of being a part of Singapore's diversified culture. It's just another day of good fun for the Irish living in Singapore.
Parade Chairman Colin MacDonald addressing the crowd at UOB Plaza.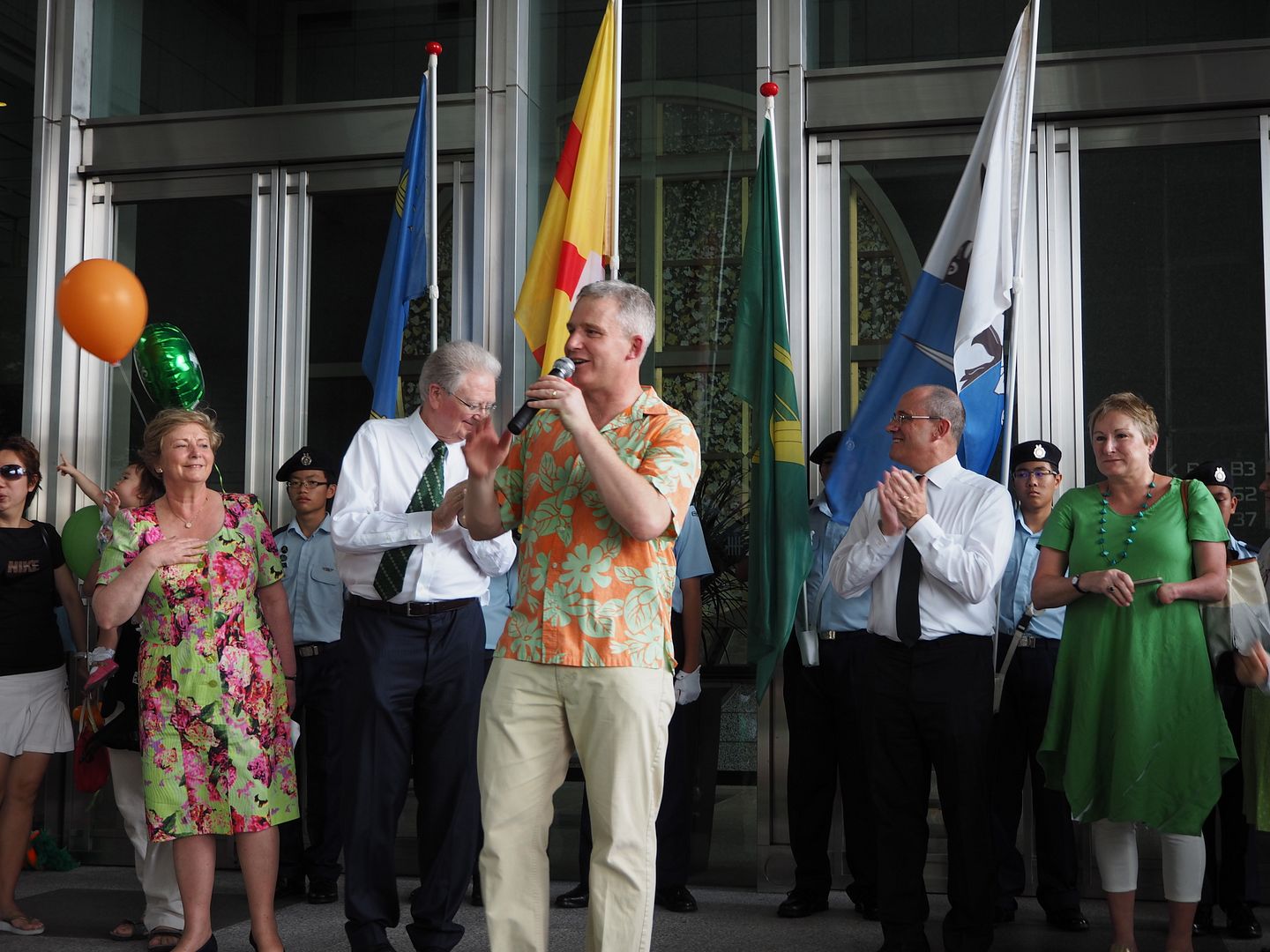 Drum Performance by Down Syndrome Association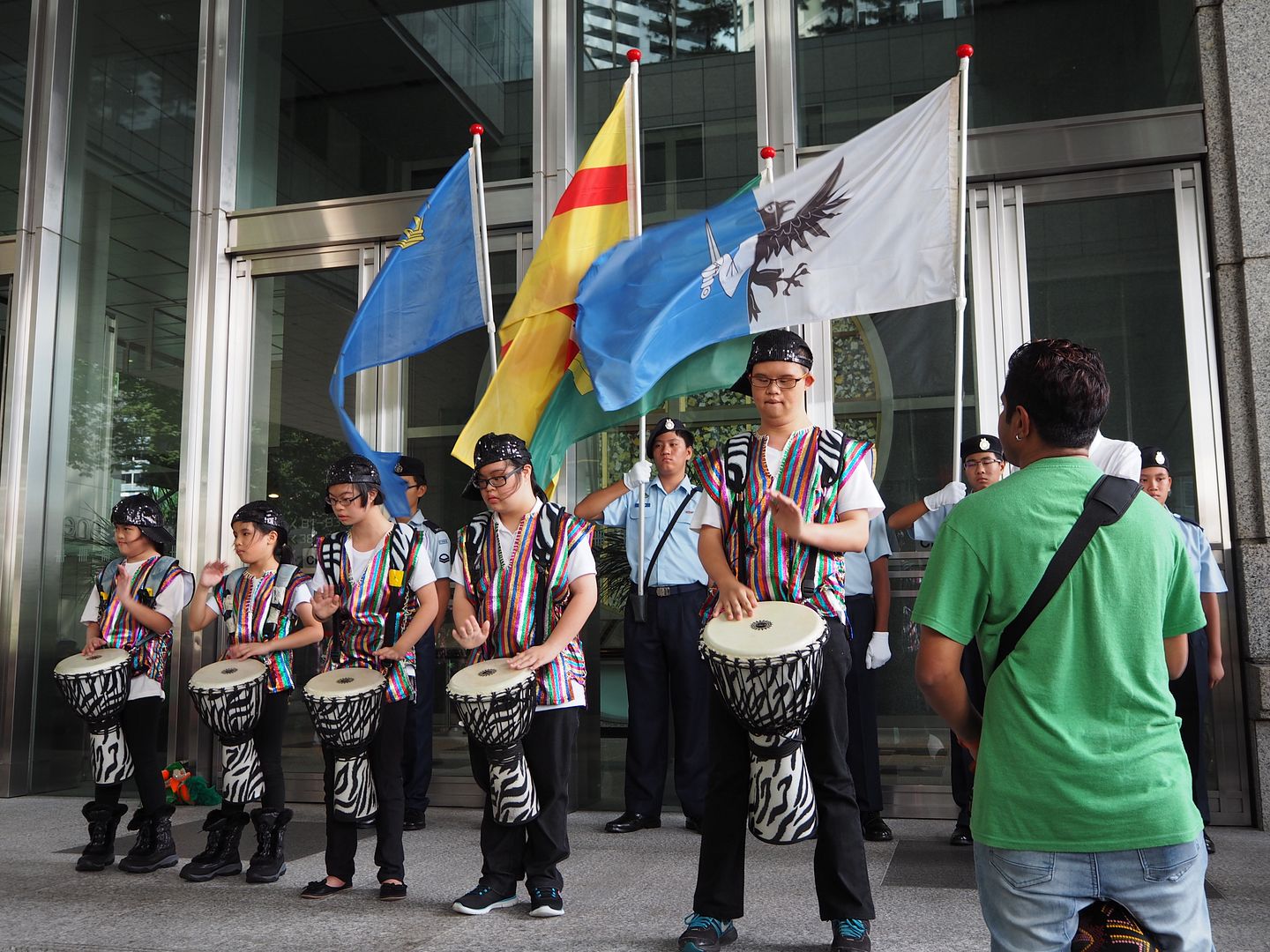 Bali dance performance by Down Syndrome Association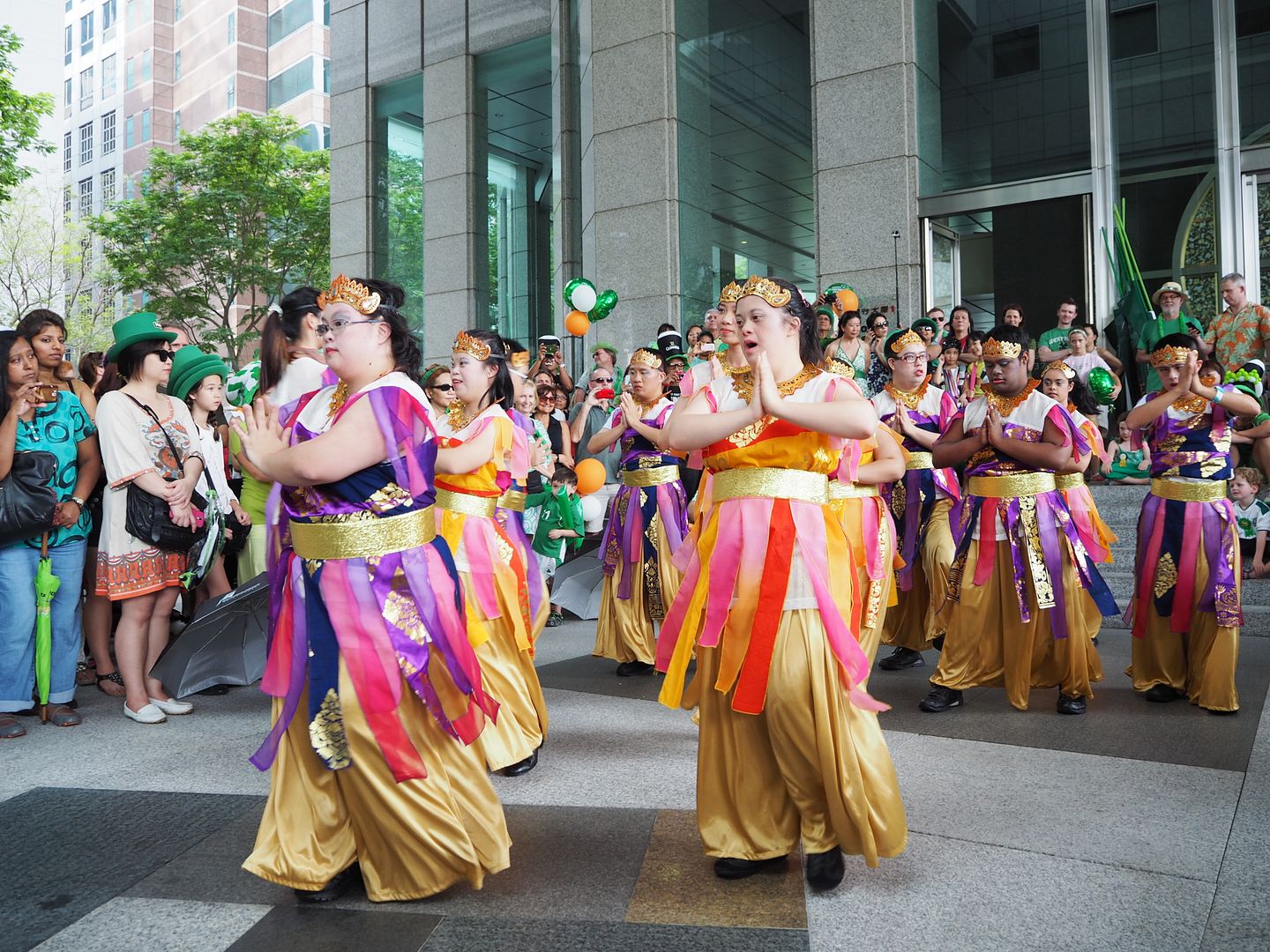 So touched to see society opening our arms and accepting differences at the St. Patrick's Street Festival. Beautiful performance!
With the official radio DJs Shan and Cheryl from One FM 91.3.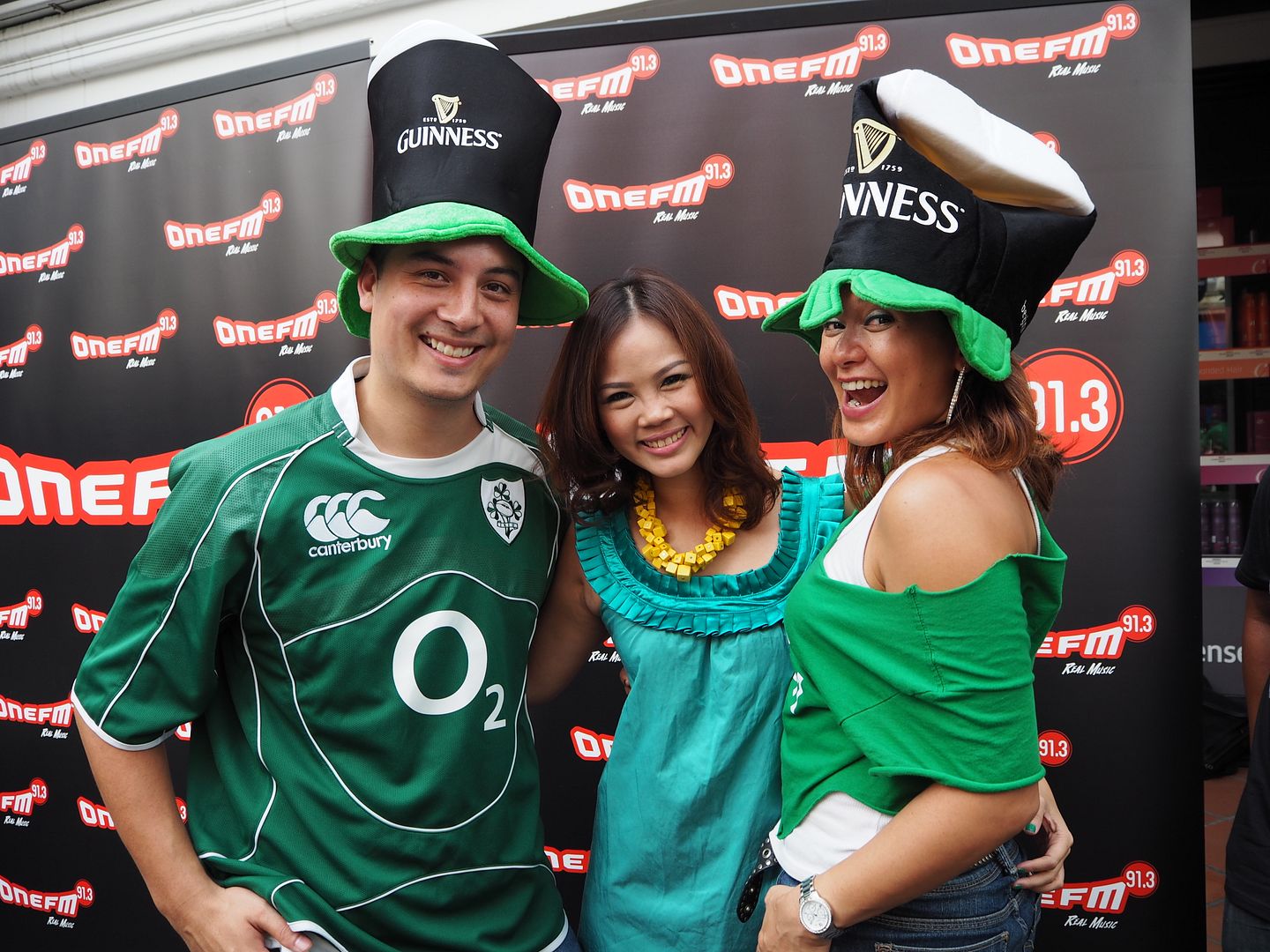 Sophia getting her face painted with Shamrock while James is happy with green candy floss.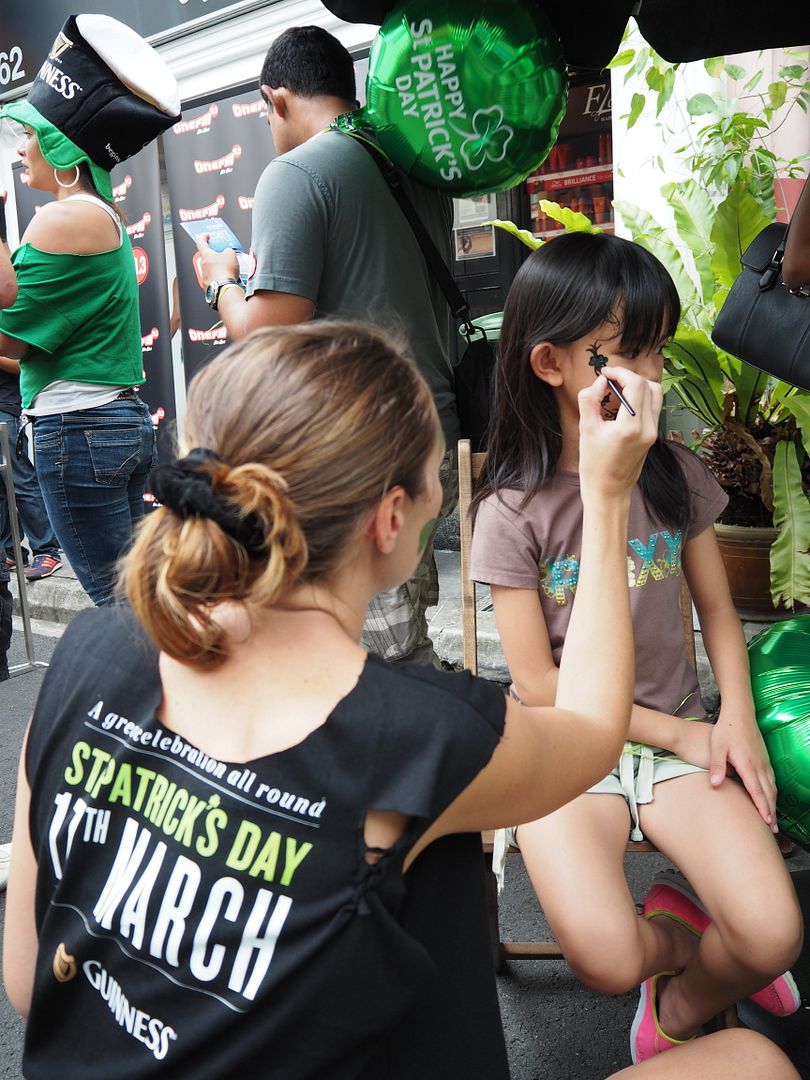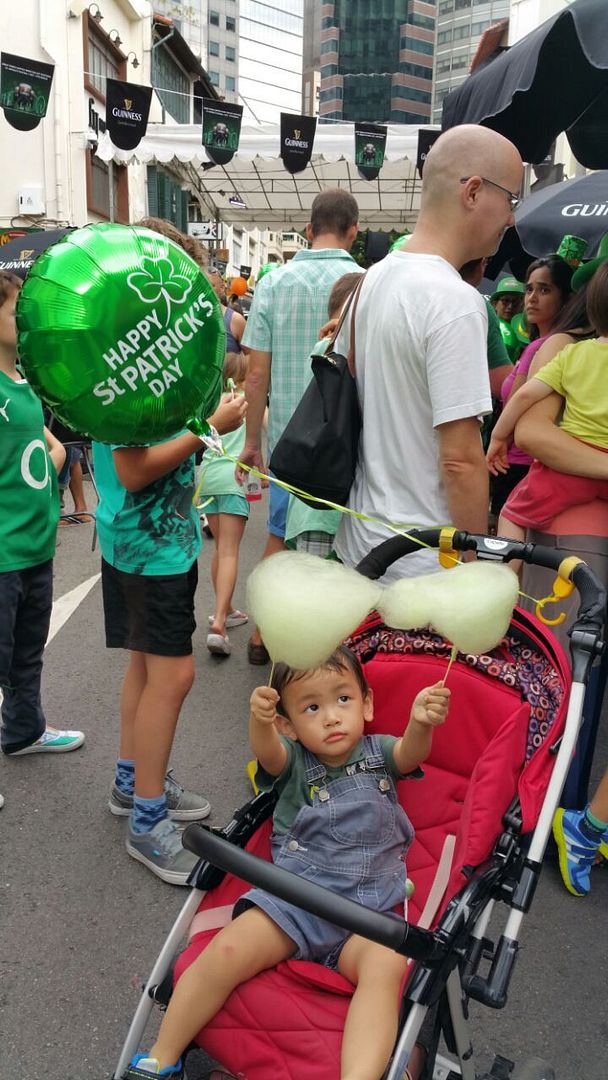 James's first ride on a ZooMoov. And I bet you it won't be his last.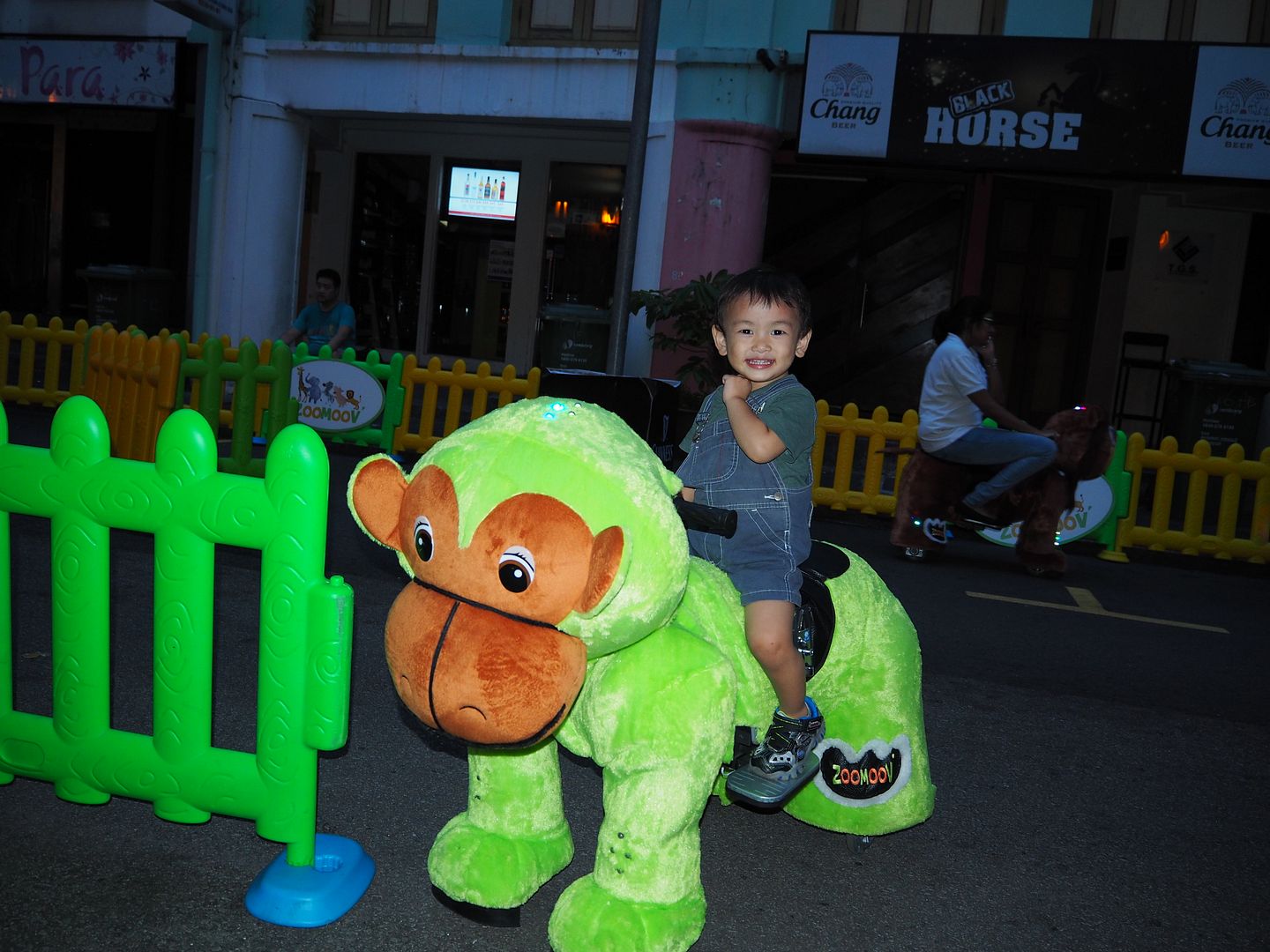 Kids were bouncing off the walls from candy floss overloading while the adults badly needed a pit stop. We ended up in Heros located at Circular Road for early dinner.
For the first time in a very long time, Kitson and myself fully indulge in a glass of Guinness Stout. A reminiscence of our couple flying days in London. 😉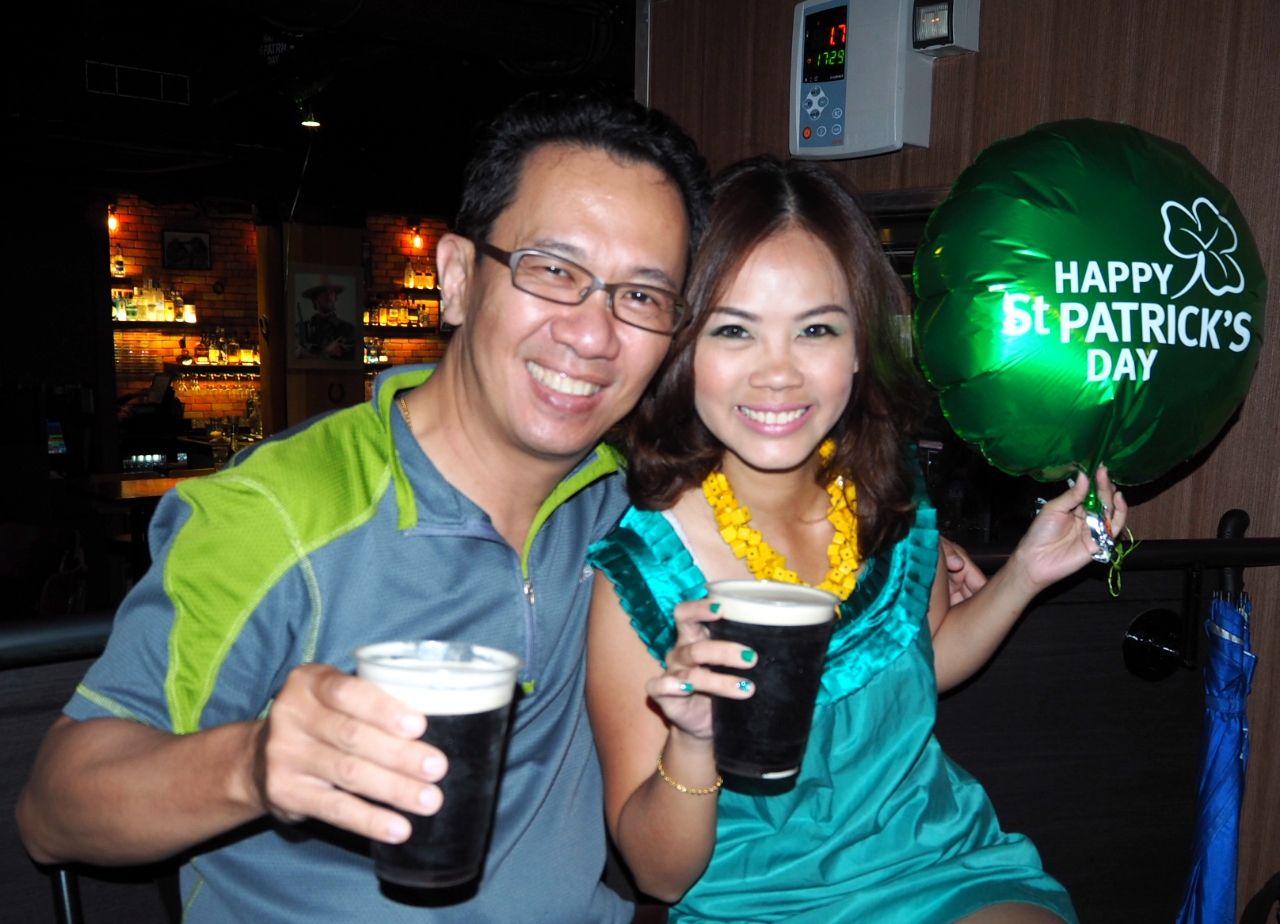 In our opinion, St. Patrick's Day is a celebration of diversity and friendship rather than just merry making. Sláinte. Happy St Paddy's Day!