-Media Invitation-
Unlike most people who has mothers to lull them sleep with lullabies,
I didn't…
My mother was born mute.
Music played a big huge part of my life in learning to communicate verbally. When I was really young, my dad got me a cassette tape player and I'll run the same songs repetitively.
As I grew older, I spent my entire first pay cheque from a part time job on a CD player and Micheal Jackson's "Dangerous" album. (Yes! You could roughly guess how old I am!!)
These days, Spotify and a pair of good noise cancelling earphones are essential for me to get by the crowded peak hour train rides.
I was introduced to a whole range of audio products from Harman Kardon, JBL and AKG in a recent media event by IMS Marketing.
And this is just me being wacky with the JBL Charge2+ bluetooth speakers…

This portable lightweight speaker weights only 600 grams but packs an incredible 6000mAh battery life that supports up to 12 hours of playtime and charges other devices via USB port.
That's not it! The splash-proof design in JBL Charge2+ means I could finally bring the party everywhere I go, especially in my bathroom too… 😉 I'm a pretty good bathroom singer!
Check out the sound quality of JBL Charge2+
Music experience amplified by JBL Bass Radiators

JBL Charge2+ is also available in 8 exciting colors. Retails on Lazada.sg for $279.00 SGD.
Another product that caught my eyes was Harman Kardon SOHO wireless headphones. Beautifully made with stitched leather and stainless steel. Look classy effortlessly… We'll never have to compromise style over substance ever again! Retails on Lazada.sg at $299.00 SGD.

And finally, the AKG N90Q headphone is one that is specially made for the audiophile.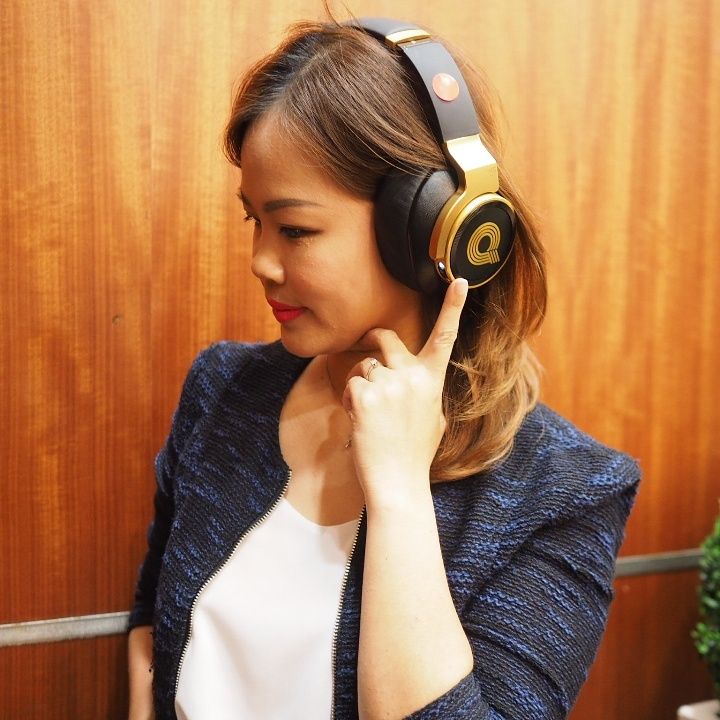 Inspired by the legendary Grammy winner Quincy Jones, the AKG N90Q delivers the most accurate sound reproduction with TruNote auto calibration and active noise cancelling technologies. Truly the headphones that understands and listens to your ears…
Check out this video to learn about the technology behind AKG N90Q Headphone

The AKG N90Q has not reached the shores of Singapore,
but when it does… it will retail at a whopping price of $2199.00 SGD.

I don't think I could ever live without music in my life… Could you?