-Media Invite-
My childhood sounded kinda deprived as I'm completely oblivious to My Little Pony even though the popular cartoon series was introduced in the early 1980s. I've only started pony-pedia when Sophia requested for a My Little Pony themed cake during her 6th birthday. I swear it was literately a crash course recognising ponies and their cutie marks! #ThingsMothersDo!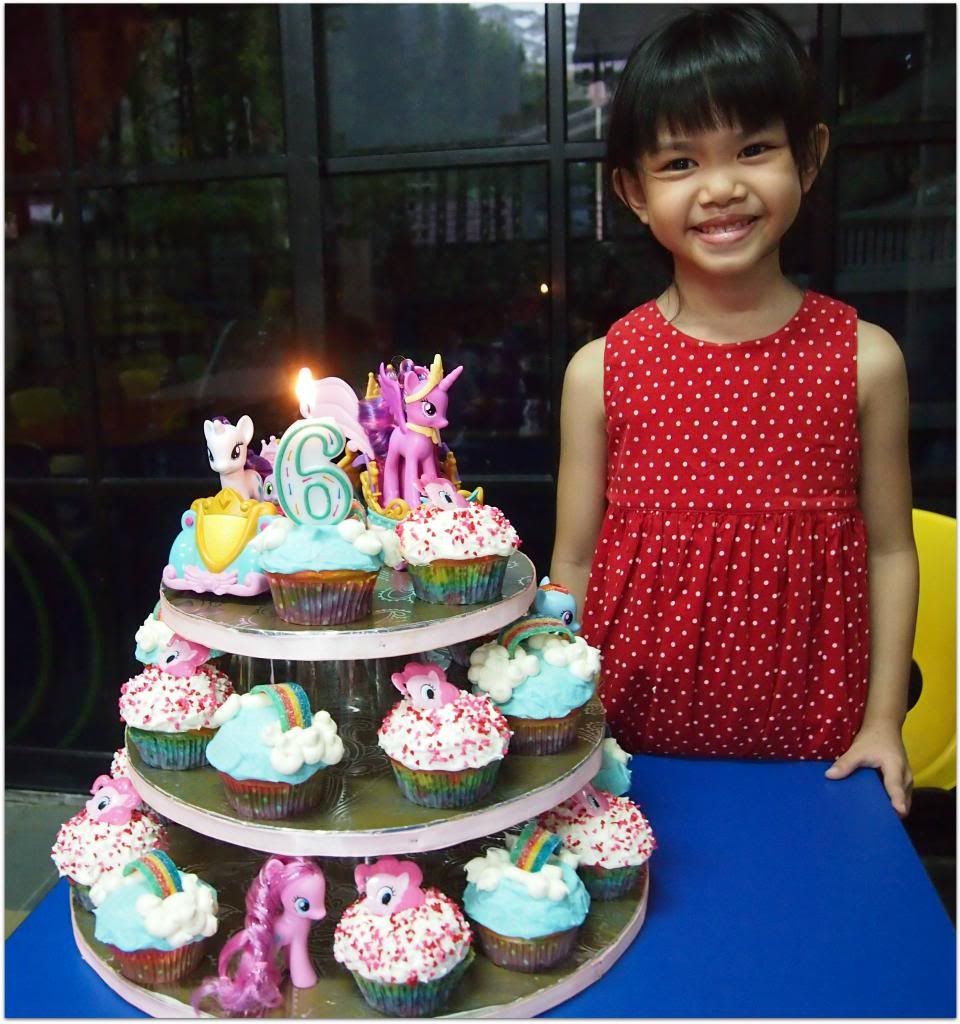 Although her support now wavers between My Little Pony and The Littlest Pet Shop, I knew she would be mad excited about the inaugural My Little pony Friendship run! Totally lovin' all the pony-rific exclusive plush toys from the event! #NotSponsored #AhSoh血汗钱
I thought it would be fun to go for the run as our favorite ponies and Sophia agrees. Sophia wants to be Twilight Sparkle and I'll be the ever cheerful Pinkie Pie!
I've used light weight air dried clay for my pony ears and unicorn horns. Jumping clay works really well for this too. I got all my clay supplies from Art Friend at Plaza Singapura or Bras Basah Complex. After drying out, I would strongly suggest putting your ears and unicorn horn on a hairband or alligator hair clip with SUPERGLUE. (Hot glue is pretty useless here!)
In this time and age, you could learn everything from YouTube…
Instructions to My Little Pony Ears

Instructions to My Little Pony Unicorn Horns

We made it. Twilight Sparkle and Pinkie Pie reported live from My Little Pony Friendship Run at Palawan Beach last Sunday! Our very first time cosplaying, but it was seriously a hell lot of fun!

You cannot call this a friendship run if your #BFF ain't there! We've got Rainbow Dash flagging us off alongside with Mr Vernon Lee, Business Development Director of Medialink Singapore.
Insanely magical when we ran past a zone with a gazillion bubbles that fills the air!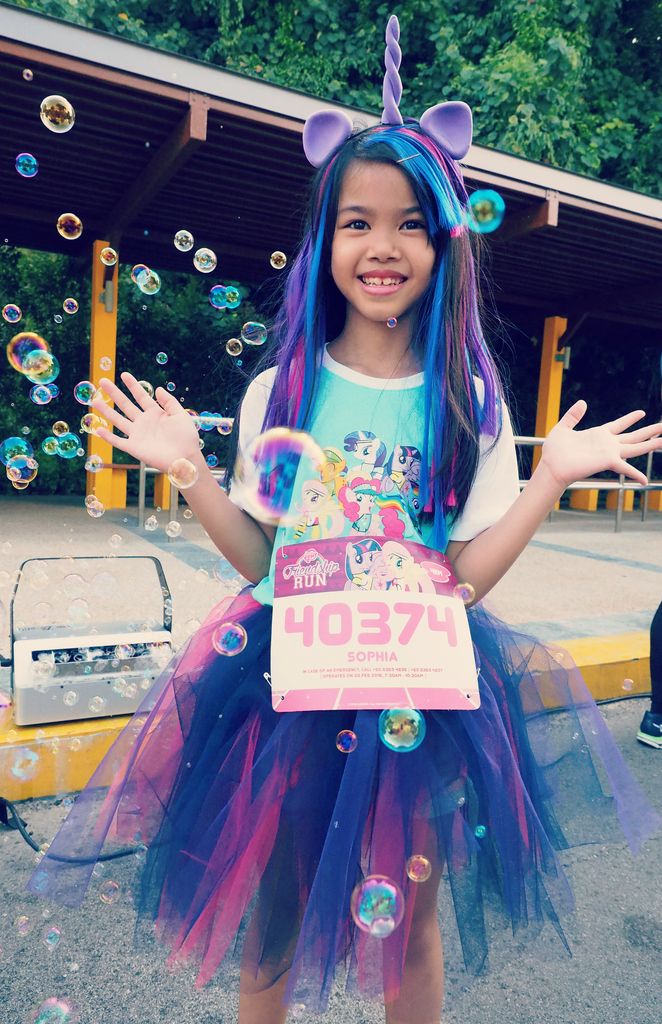 Hey Rainbow Dash we're going somewhere over the rainbow!
And the dreams that you dreamed of… Dreams really do come true…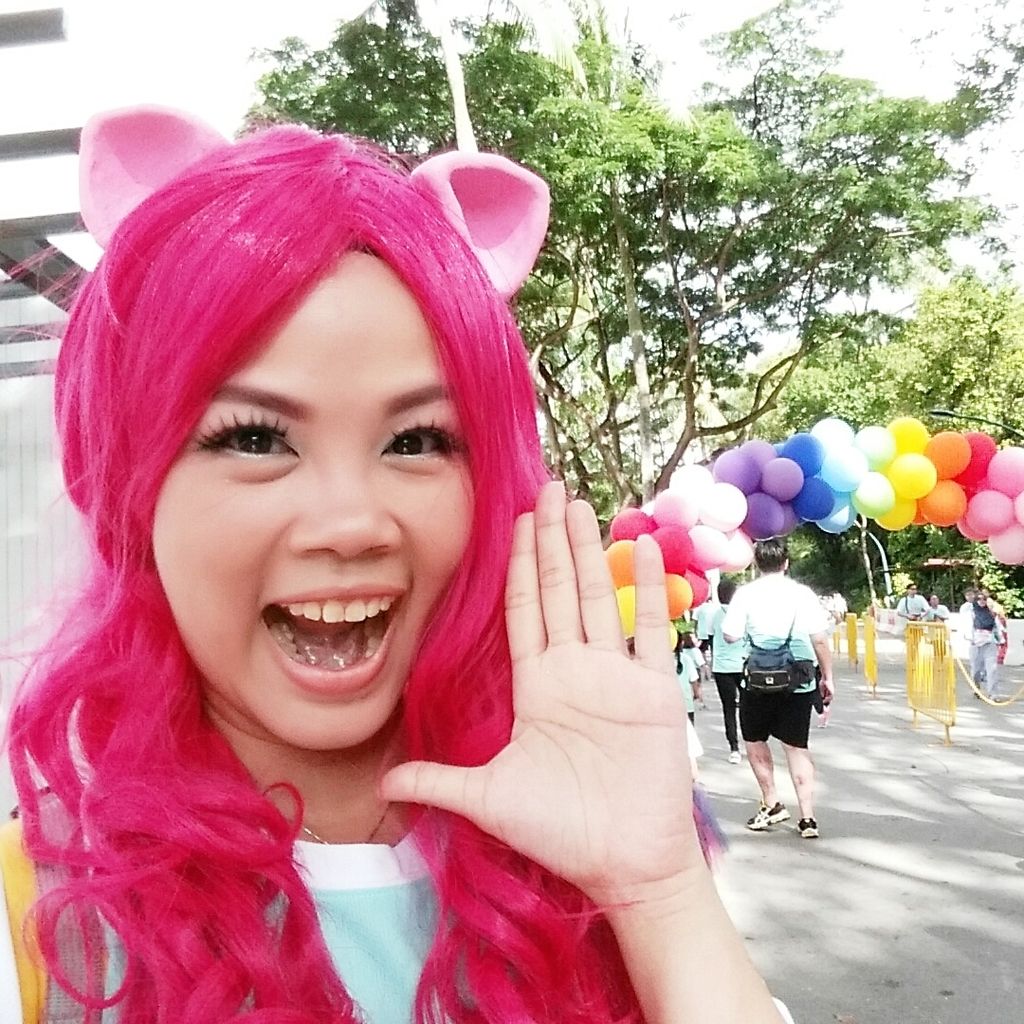 I might not be the conventional mom who dishes out parenting advice… But I believe in sharing a child's interest, experiencing crazy stuff together for the first time and learning to laugh at one another would bring the relationship to a whole new level. Bottom line is, we both had fun at My Little Pony Friendship Run 2016, and we'll always do it again in a heartbeat!
When in doubt, remember this… You're born to stand out, so why fit in? Ignore the neigh-sayers, always give your best, live the fullest and have fun at whatever your do in life.
Another cute medal and beautiful memories added into my collection.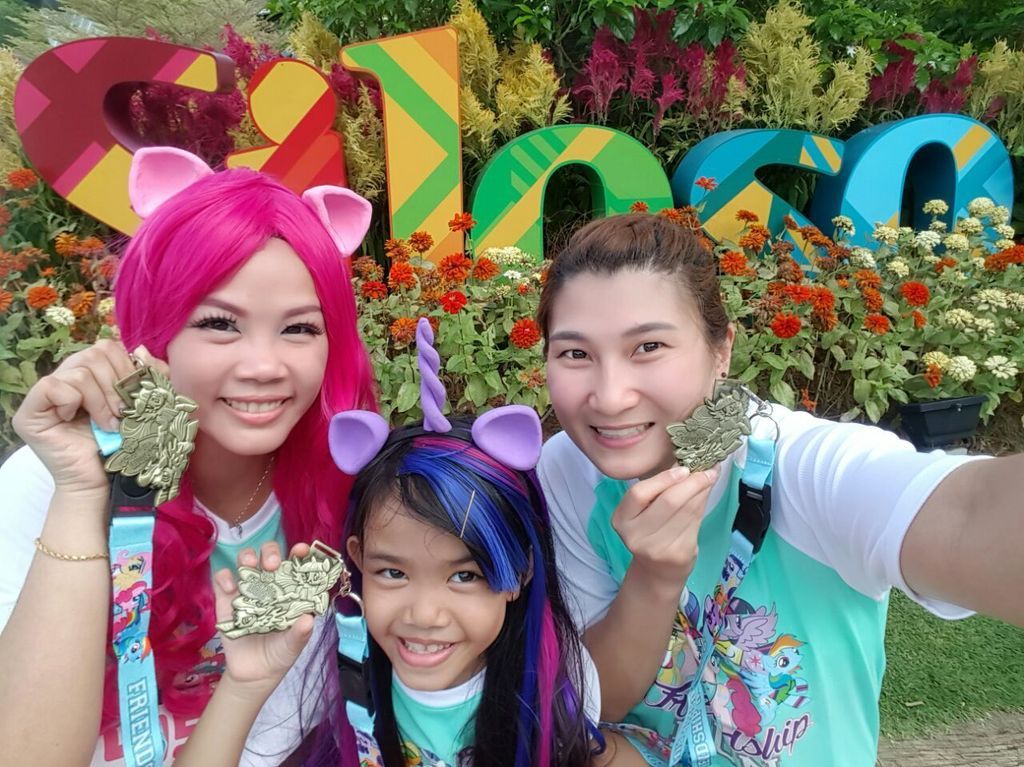 Thank you SPRG for the kind invitation to participate in My Little Pony Friendship Run 2016.