I jumped on the bandwagon with 14 other parent bloggers to openly declare our proposal stories. I've read 11 proposal strories by far, and I think they are all very romantic and well planned out.
I'm risking my life to cover this story, coz I know Kitson is going to kill me! Here's mine…
Kitson and myself met through work, and to be rightfully precise, 35,000ft above sea level.
We spent more time being apart than together. But like any newly minted love birds, we took many opportunities to swap out our flights so that we can be together. Kitson is 13 years my senior, and we dated for a year.
I remembered being extremely upfront, telling Kitson if I'm not his kind of wife material, he should seriously move on to another due to his age. I waited, but NOTHING. I guess we were both happy at where our relationship was at that point of time.
Life goes on and we are happy doing what we have been doing, traveling together and enjoying one another. There was no reason to reinvent the wheels.
But everything changed on that ONE fateful day:
Kitson was scheduled for Hong Kong night stop where the flight touch down late and the crew would stay at the layover city for a night. I was off that day and decided to send him off work on his bike and even planned to meet a friend thereafter.
Kitson suggested that I should take the bike, so that it would be more convenient for me to travel around and meet my friend. I agreed, but I barely made it to my final destination and got into an accident at Old Tampines Road! I instinctively called Kitson to tell him that I was involved in an accident, but I wasn't badly hurt. Just some bruises and scratches.
He sounded extremely worried over the phone and suggested taking emergency MC so that he could get to me right away. I refuse to let him do that with risks of jeopardising his career. He then sent his cousin over to the accident location to get me, and left for Hong Kong.
Kitson SMSed me once he touched down in HongKong, and we stayed constantly in touch with him asking me every other minute if I'm feeling alright. He was such a worry-wart despite me repetitively telling him that I was doing fine!
Without a shadow of doubt, I was the first person he met when he touched down in Singapore. It was like any other day, and we were seated on the bed in my room. Out of the blues, he told me that he was very worried when I told him that I got into an accident, and for the couple of hours we spent apart, he cannot stop thinking about me and how he couldn't live his life away from mine. Then that all important question came, "shall we get married?" he asked.
I stunted like vegetable then realised, "eh, no ring no flowers, and no bended knees woh!" Then Kitson replied, you agree we go buy now!
So that was how it happened. Do I feel shortchanged from a whirlwind proposal? Nah, not at all. If you know Kitson in person, you would have already known that he is not the touchy-feely sort of man, so to have him tell me his feelings then ask for my hand. I personally think that is the most sincere and practical proposal ever!
12 years, 6 months, 1 week, 3 days and 3 kids later. We're still going strong.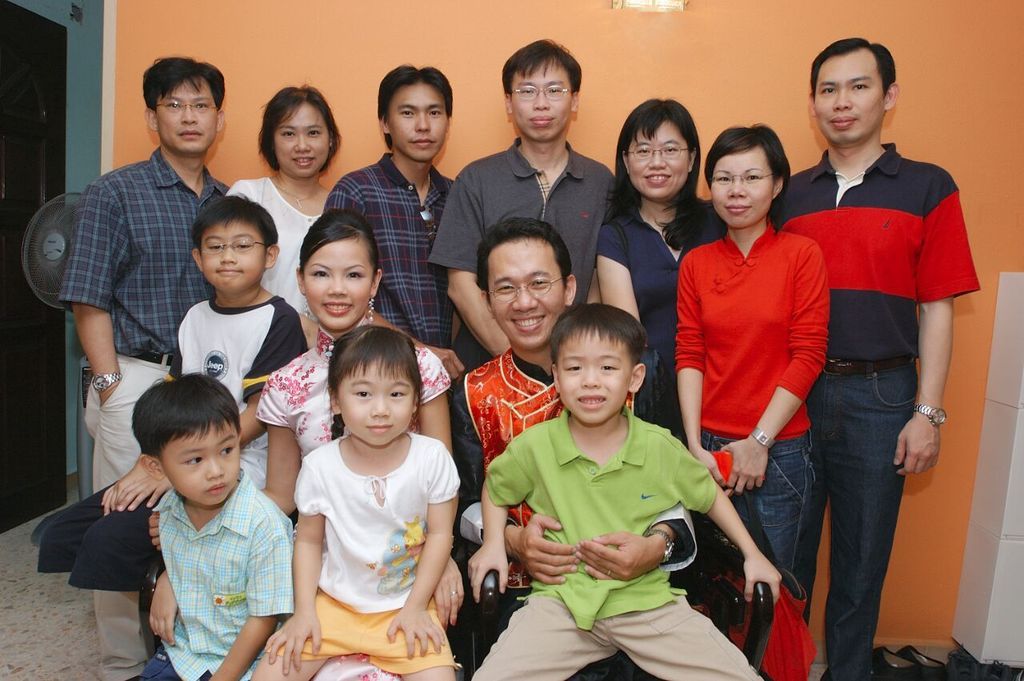 For the next proposal story, we're going back to the other owl of Owls Well Blogs – the one that cooks, sews, gardens and cultivates a plethora of strange and wonderful hobbies. A Becky Lee's proposal story is fairly recent, as she's only recently married, moved and is starting up a new life as a new bride. It's romantic, but chock full of covert planning and secret-agent conversations!