Easy Rainbow Cake Tutorial
I haven't been baking much since the arrival of James. So I thought Kitson's birthday would be a good excuse to bake up a storm all over again….. Taking into consideration that I still have a demanding baby on the boobs who function better than any military clocks, I had to KISS. (Keep It Short and Simple)
My eyes and heart were fixed on The Rainbow Cake. And since I had to keep within my time constrain of 3 hourly blocks, I had to explore options of instant cake mix and frosting.
Kitson's cake is fully "sponsored" by Passion Card Points. Consumer loyalty rocks!! I am going to shop more often at Cold Storage!! It is such a delightful surprise….
I've used Betty Cooker's white cake mix.
Preheat oven to 180°c
And since I am damn anal by nature, I first measured the weight of my mixing bowl.
Then proceed to prepare the cake as per instructed from the box.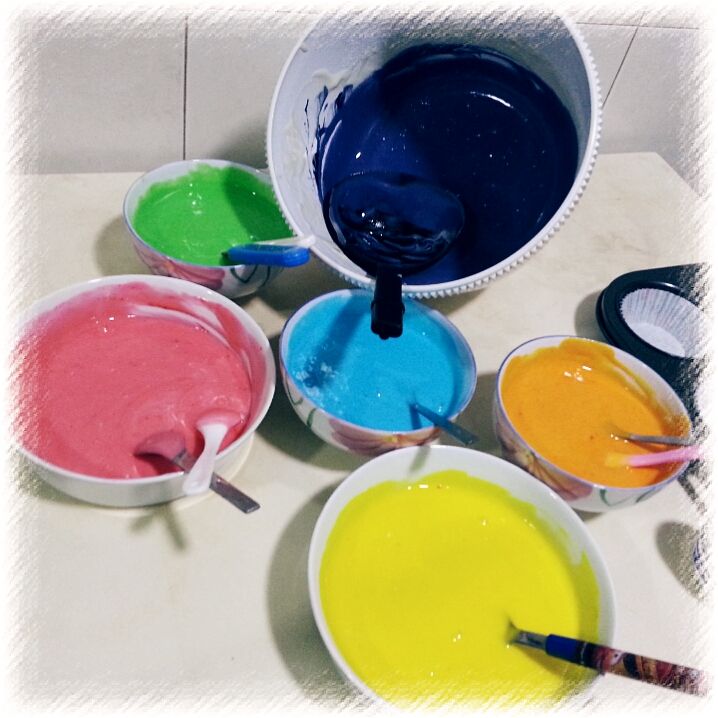 Thereafter, measure the total mass after mixing in all ingredients – weight of original mixing bowl.
Divide the amount by 6. Then scoop batter into 6 different bowls.
Tint each bowl with the following color purple, blue, green, yellow, orange, and red
with Wilton's gel food colors.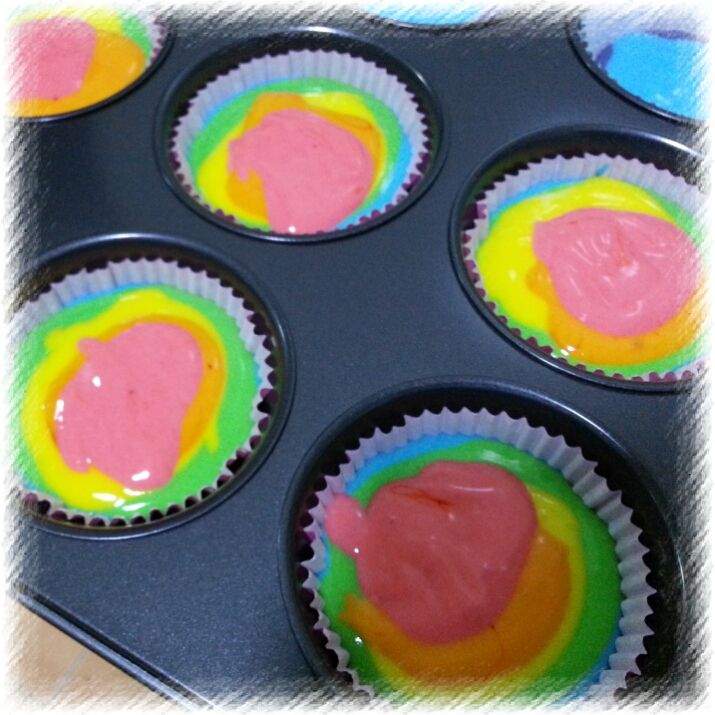 Line muffin tin with liners.
Scoop 1.5 teaspoon (8ml) in the order of purple, blue, green, yellow, orange and red into muffin liners.
Place in oven to bake for 22 minutes.
Cool cupcakes on a rack.
And frosted cupcake with Betty Cooker cream cheese frosting.
And decorate as you please.
Keep them Refrigerated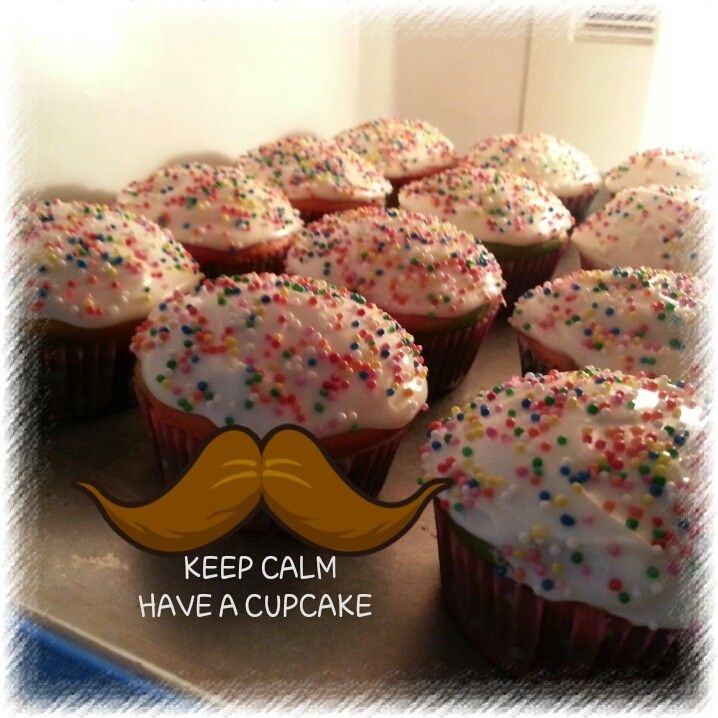 Surprise the Unsuspecting Hubby!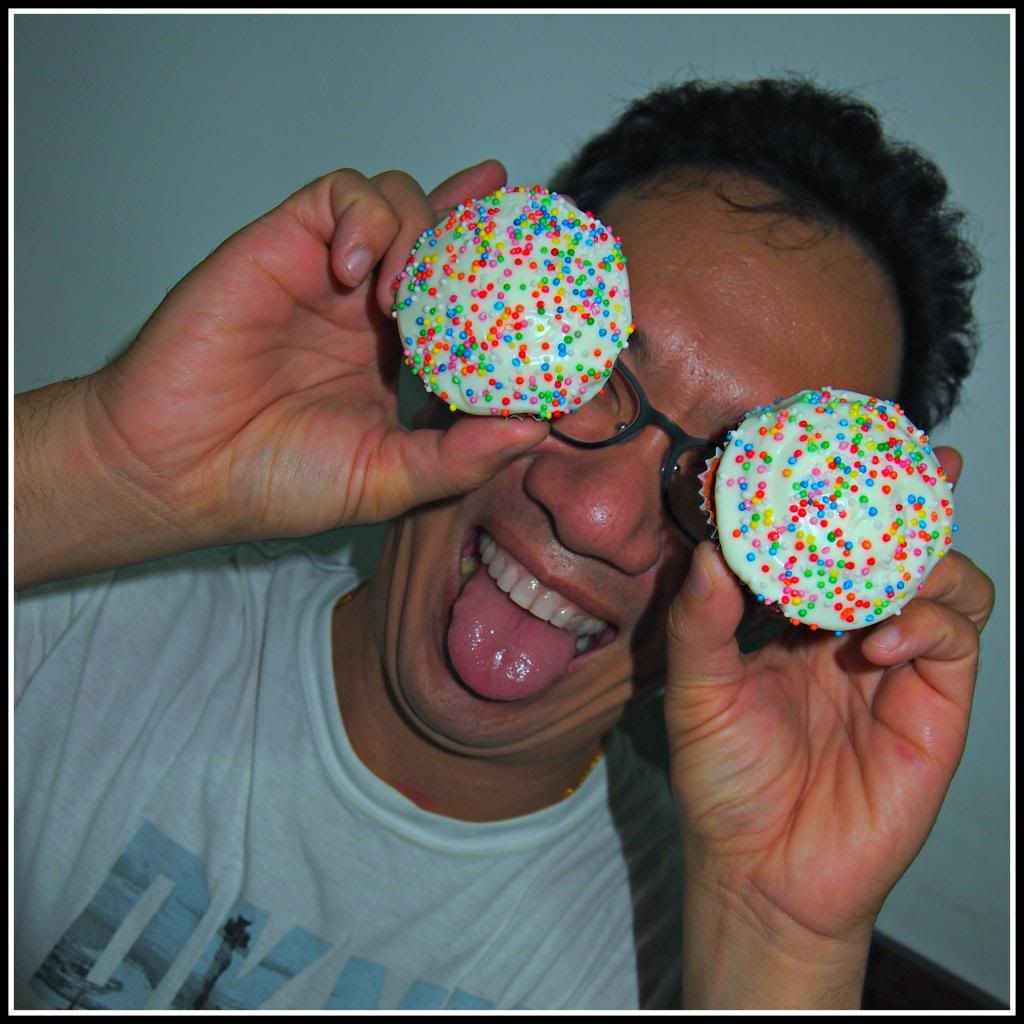 Get an Awesome Family Photo Taken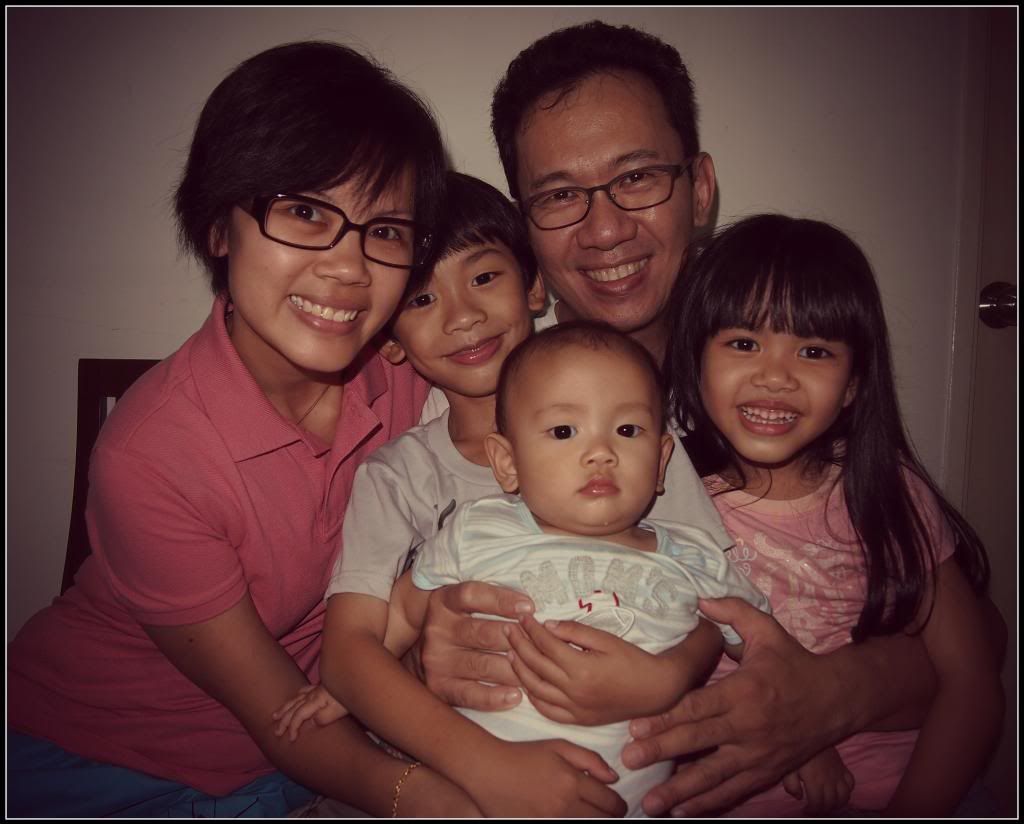 And finally sink our teeth into some fluffy
RAINBOW!!

Happy Birthday Kitson Honeybear!
May this day bring Good Health, Great Wealth and Abundance Happiness!
Linking up with: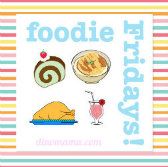 Comments
comments