When I saw this product at Watson. I knew I had to get it!
I had enough with tiny jar gel eyeliner which tend to dry out
due to frequent opening and closing of the lid.
Gel liner in a pen form! Ingenious!!
The applicator tip is made out of silicon.
Firm enough for easy application, but yet gentle on the lids.
The slant on the silicon applicator also made application of drama-mama winged eyeliner a walk in the park.
I would suggest that you click sparingly, 1-2 clicks is all I need per eyelid.
Start from the center of the lid and spread the product out.
I've wore this eyeliner for close to 24 hours and it didn't bulge an inch!
(disclaimer: I got dry eyelids!!)
I am going really DRAMATIC winged today!
(You don't have to…. You can stand on the safe side!)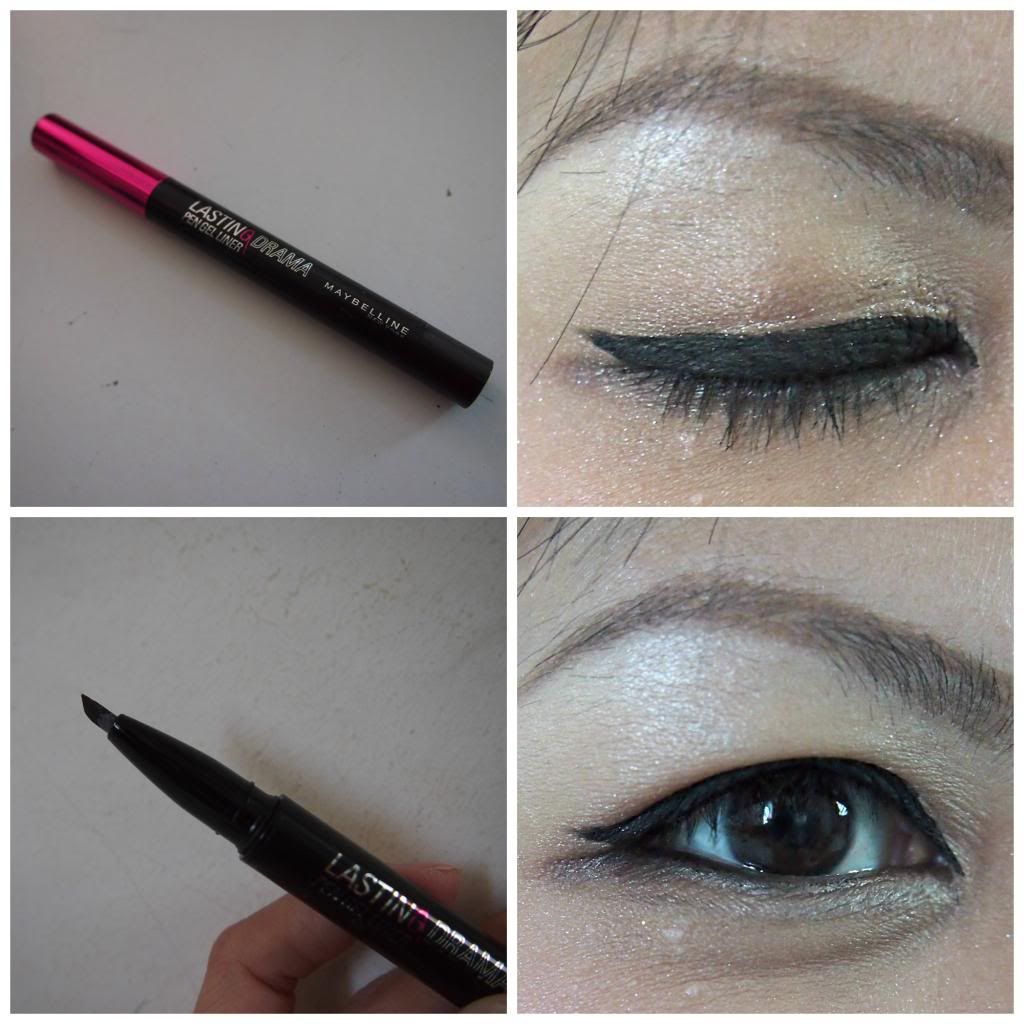 Do let me your thoughts about the Maybelline Lasting Pen Gel Liner OR
perhaps even share one of your cannot-live-without Liners…..
"Simplicity is the keynote of all true elegance."
― Coco Chanel
Linking up with Felicia Tan from Princess and the Rock
Comments
comments