For something that we've roughly talked about on Thursday night, confirmed late Friday night and executed on Saturday…..
I must say, I am living up to my reputation of the Queen of Impromptu.
An unplanned trip for 2 families started on a late Saturday morning. Our journey started on a cheerful note till traffic congestion hit us straight on our faces for 2 hours at the Malaysia Immigration. We pushed on. And it paid off!
Well deserving lunch at 有記XO
As usual, the food and service was impeccable!
Die Die MUST Order:
1. 煨汤; the soup of the day which is simmer in huge urns for at least 12 hours.
2. 三烧; a platter of roast pork, roast duck and char siew. YUMS!
3. 火山豆腐; Homemade tofu braised in yummy sauce. Very Appetizing.
4. 青姜蒸鱼; Aromatic green ginger against fresh fish steam to perfection.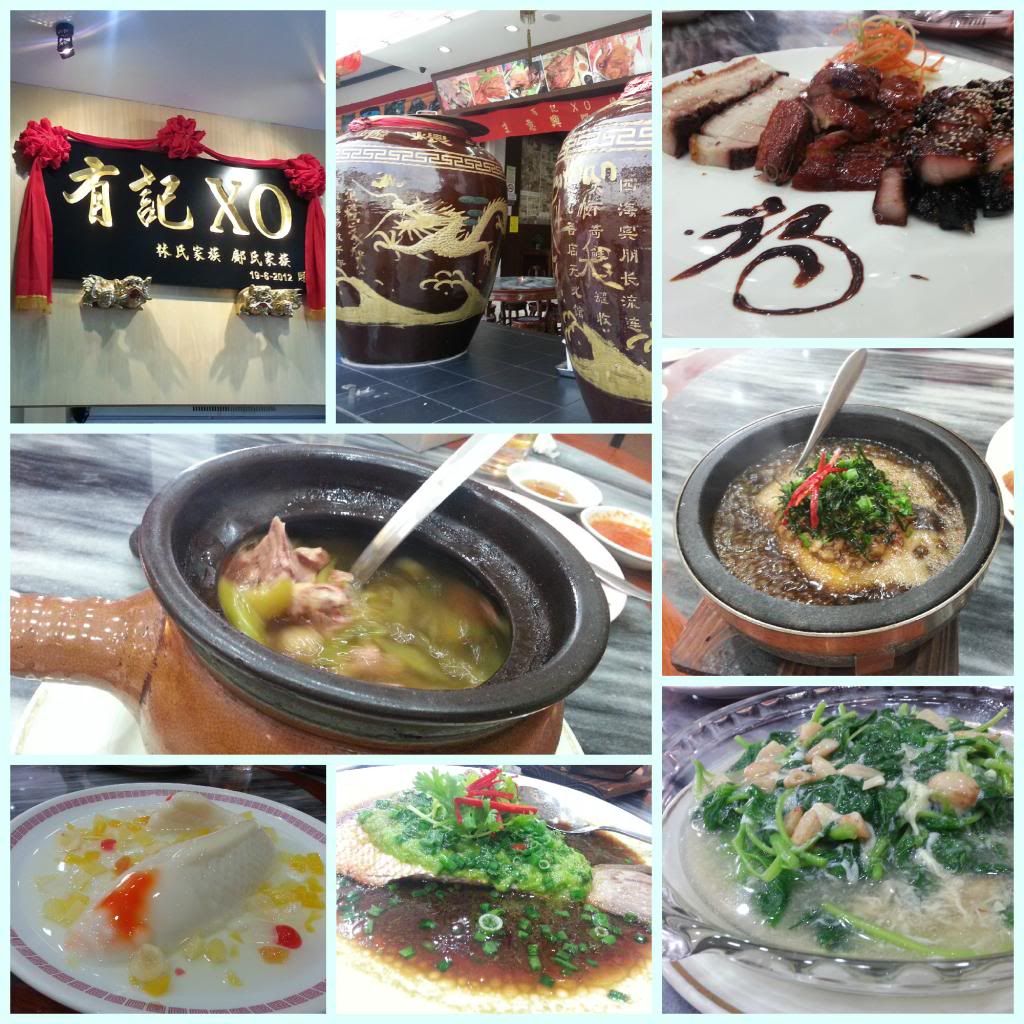 Finally revealing the identity of the other family on the trip; Agnes and family.
Agnes is another parent from Parents Support Group of Horizon Primary School.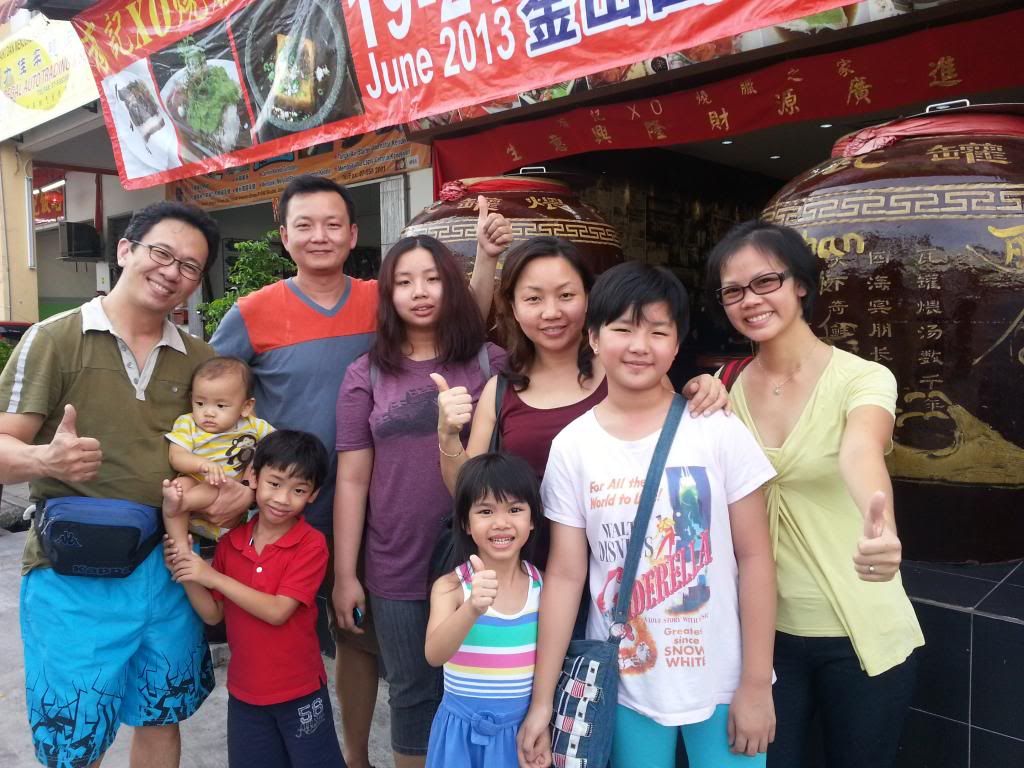 There are 3 branches for 有記XO.
15, Jalan Impian Emas 5/6
Taman Impian Emas 81300
Skudai, Malaysia
79, Jalan Pendekar 2,
Taman Ungkul Tun Aminah,
81300 Skudai
83-83a, Jalan Dedap 7,
Taman Johor Jaya,
81100 JB
Straight after lunch, we wasted no time and drove on to Desaru. Journey took us about 1 hour and 30 mins. Randomly popped into The Lotus Desaru Beach Resort. It wasn't the fanciest place for accommodation, but it suffice. Both families spontaneously agreed that we should stay for the night.
The beauty of a good photo is one that reminds you of the good time you had.
Lotus Desaru Beach Resort's Private Beach.

With accommodation settled, we headed out to hunt for food again. About 45 mins drive away from Lotus Desaru, at Sungai Rengit. Our gastronomical adventure landed us at Jade Garden.
Apart from the superior stock lobster and rich salted eggs crabs.
The rest of the food was a sheer disappointment.

Nonetheless, both man of the house was happy to get lobsters for the unplanned father's day celebration!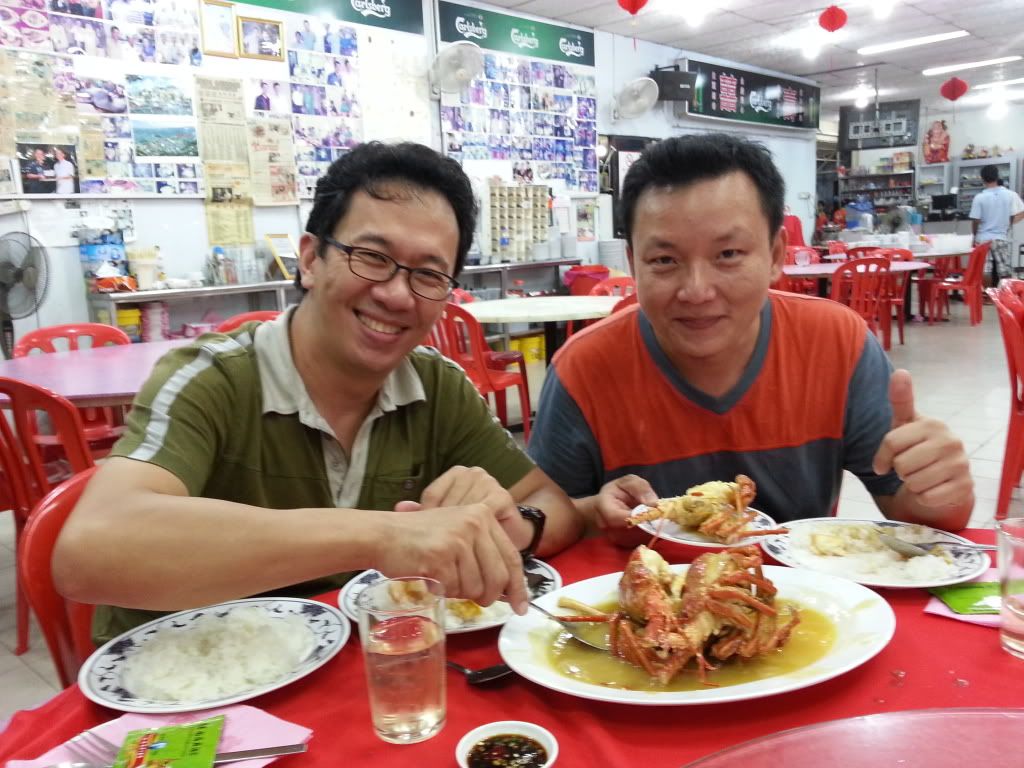 Jade Garden
54 Jalan Kerisi Sungai Rengit, Kota Tinggi 81620, Malaysia
The Lotus Desaru Beach Resort looks alot like Malaysia's public housing in the morning.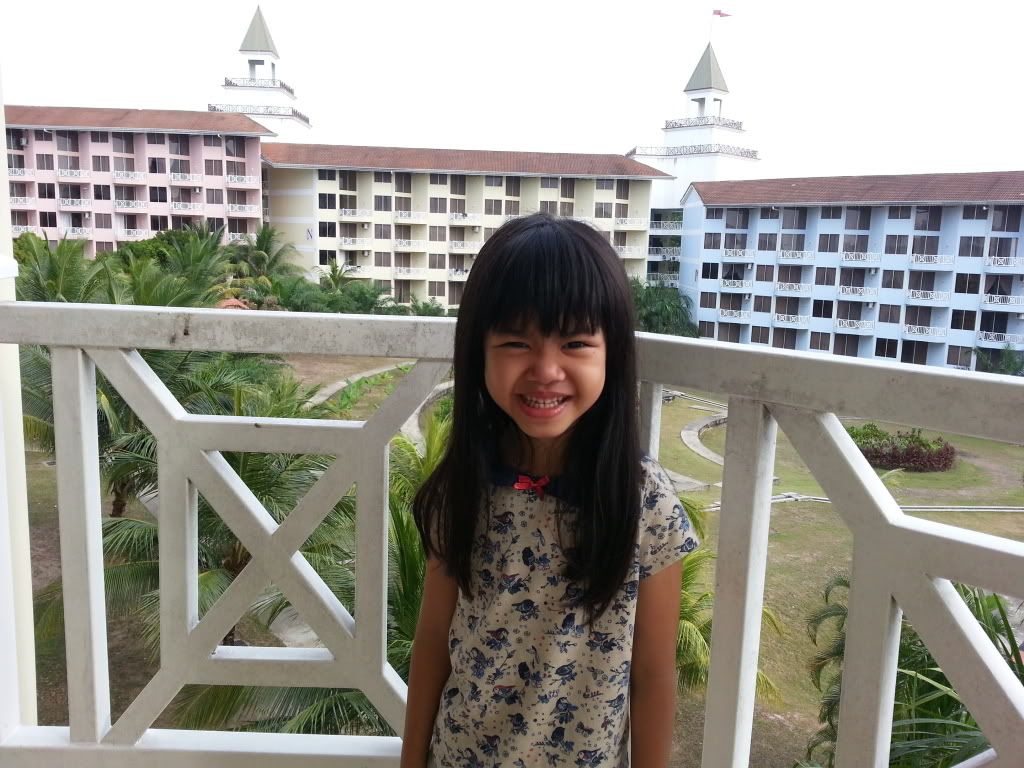 Looks aside….. it was a comfortable stay. We were in fact so well rested that we nearly missed the complimentary breakfast provided by Lotus Desaru Beach Resort.
With breakfast taken care of, we head out to do something educational. Desaru Fruit Farm. At 20rm for adult and 15rm for kids, we get to tour the fruit farm, visit a mini zoo and each get a box of assorted fresh fruits. Definitely, worth every penny spent and more.
Kitson and James getting excited over fresh winged bean.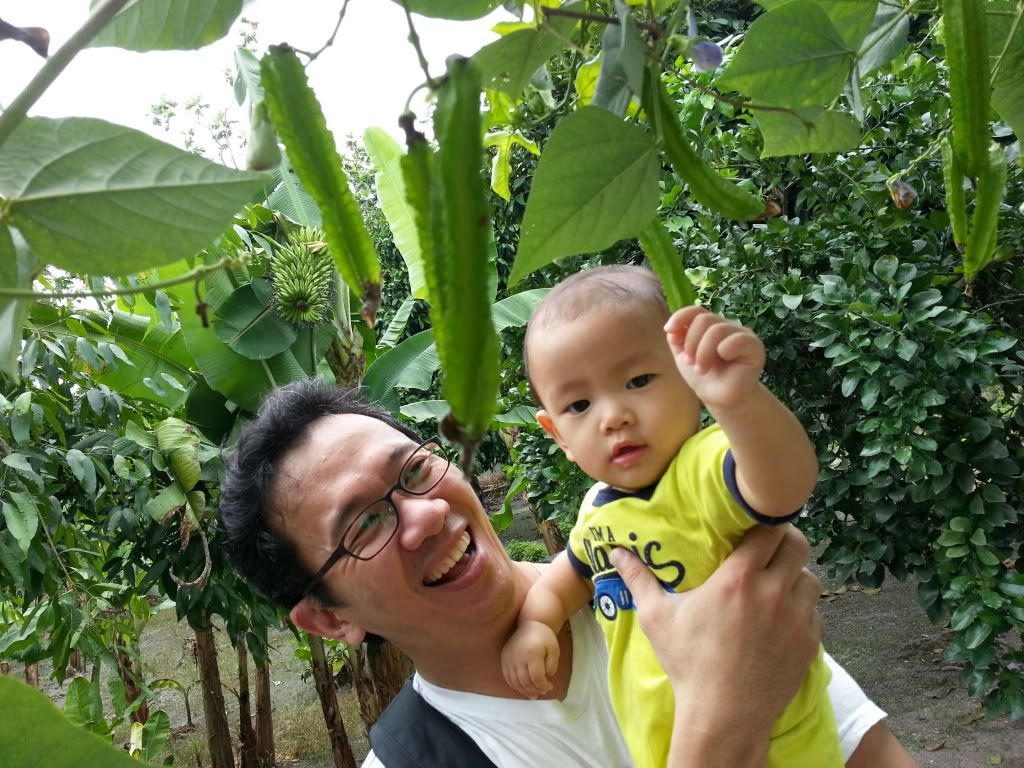 Moew! These are Cat's Whiskers!
Leaves of cat's whiskers are brewed into tea and use for treatment of kidney stones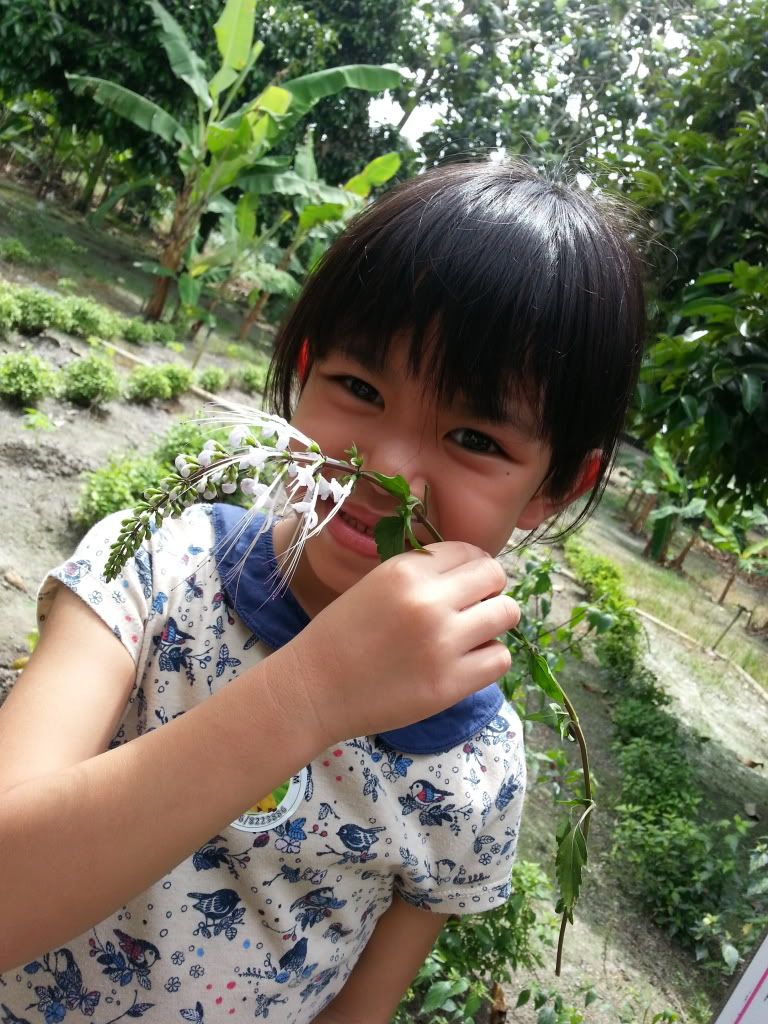 A family moment against the beautiful greenery…..
Someone seems to be missing…..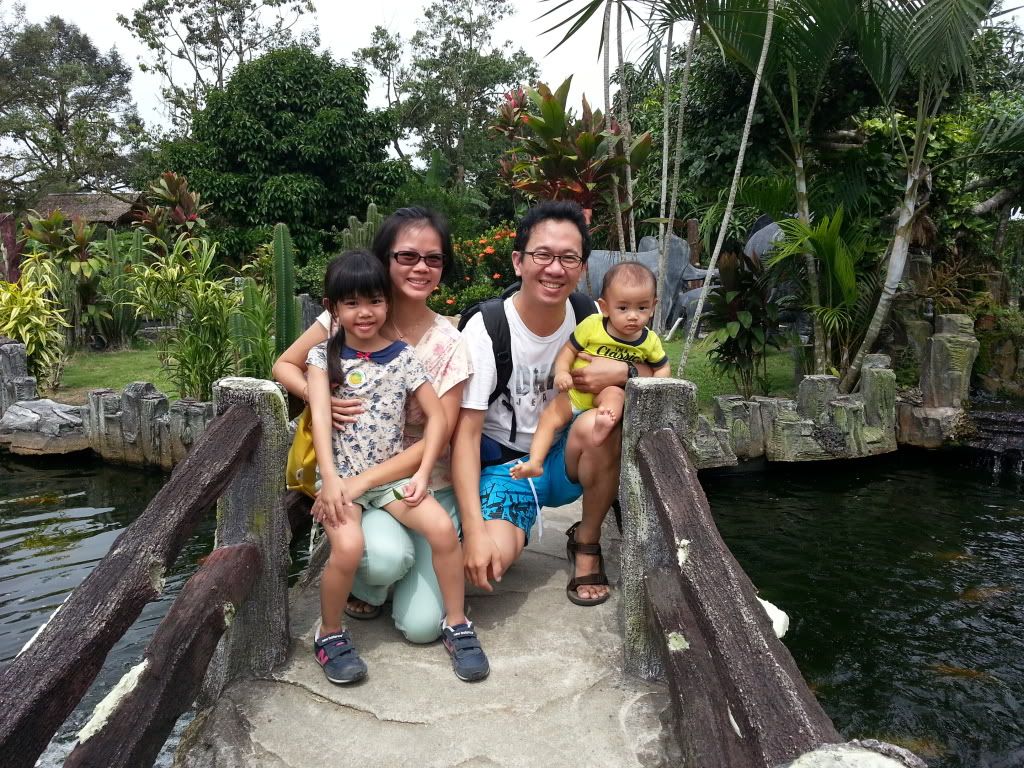 Because Hiroshi was busy feeding the koi fishes…..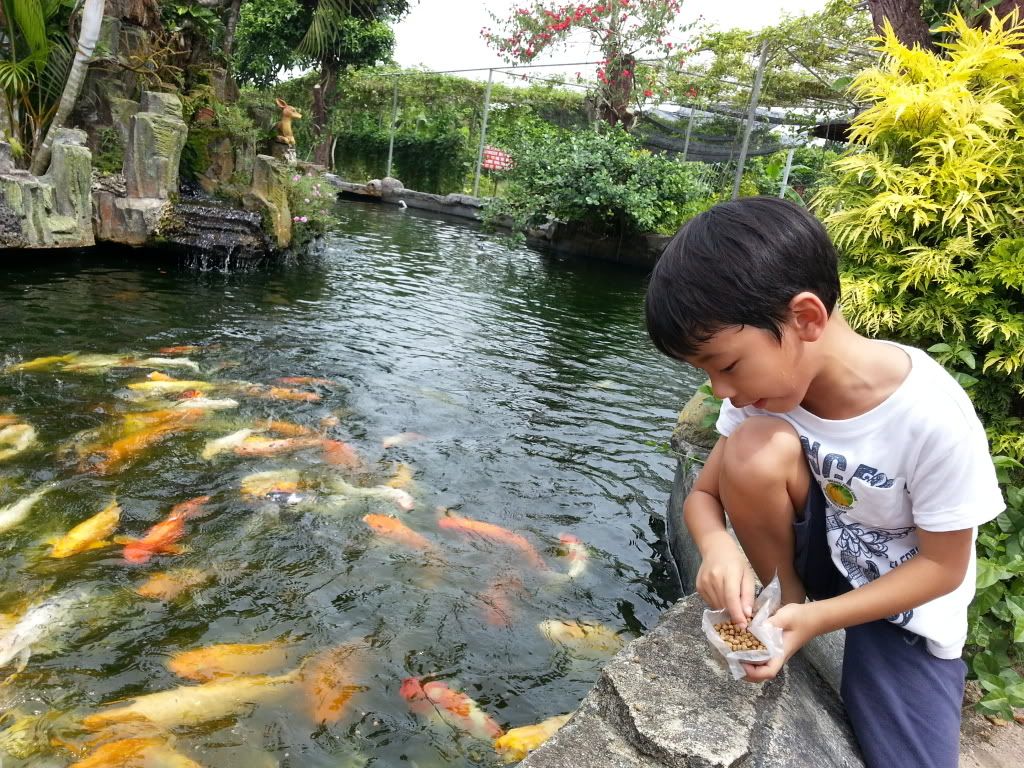 Sophia beating the heat with a drink of roselle.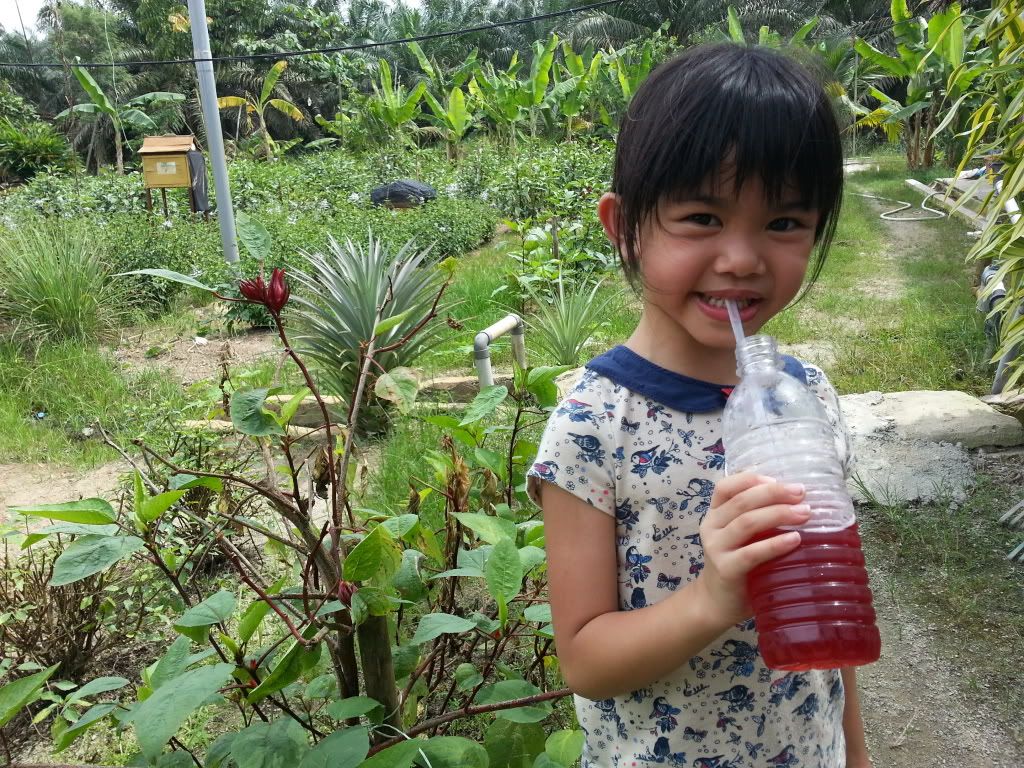 Hiroshi totally adores the mini zoo.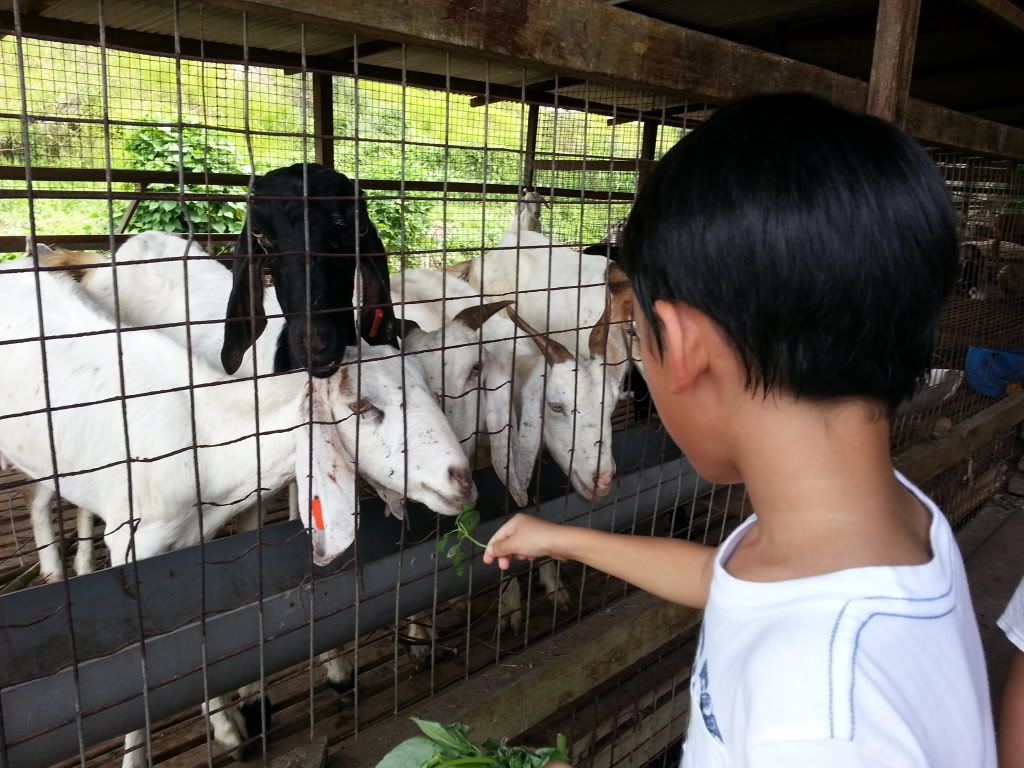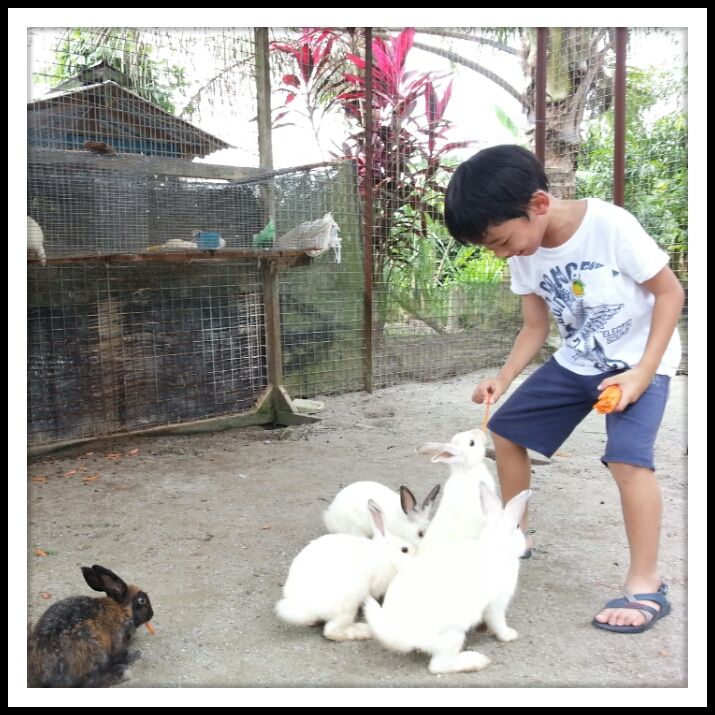 Now that we've done something educational with the kids. It's time to steer back to food again…..
We drove 1 hour and 30 mins back to Johor Baru. It was late afternoon and our tummies were screaming for food. We dived straight to whatever that was conveniently available; Restoran Hoppy. Couple variety of herbal infused roast ducks. We ordered the 当归烧鸭 & 十全烧鸭. We didn't have a good picture of the ducks since we were famished. I swear this is so good! Coz we polished the plates real clean!!!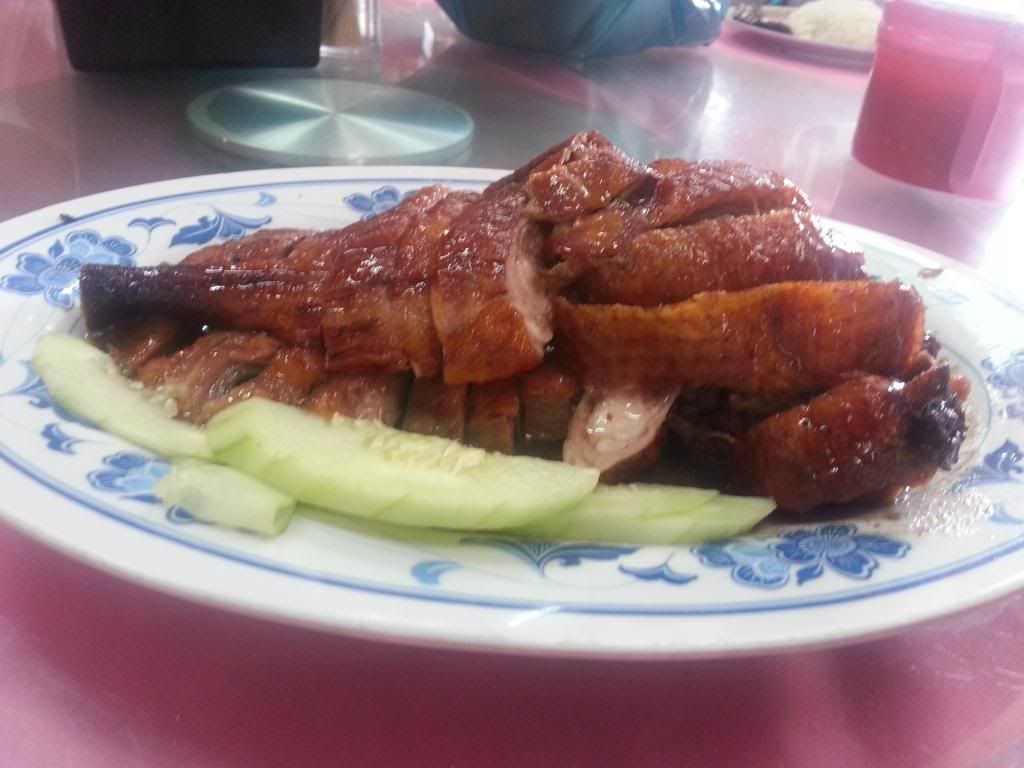 (Restoran HOPPY) 好比港式烧鸭
No. 4, Jalan Kancil, Taman Century, 80250 Johor Bahru, Johor, Malaysia.
No. 31, Jalan Meldrum, 80000 Johor Bahru, Johor, Malaysia.
No. 127, Jalan Pendekar 2, Taman Ungku Tun Aminah, 81300 Skudai Johor, Malaysia.
No. 124, Jalan Serampang, Taman Pelangi, 80400 Johor Bahru, Johor, Malaysia.
No. 43, Jalan Keris, Taman Sri Tebrau, 80050 Johor Bahru, Johor, Malaysia.
The ladies were dying to shop. So we ended up at City Square Mall. We kinda have some sort of magnetic attraction to food! We found ourselves enjoying dessert at 許留山.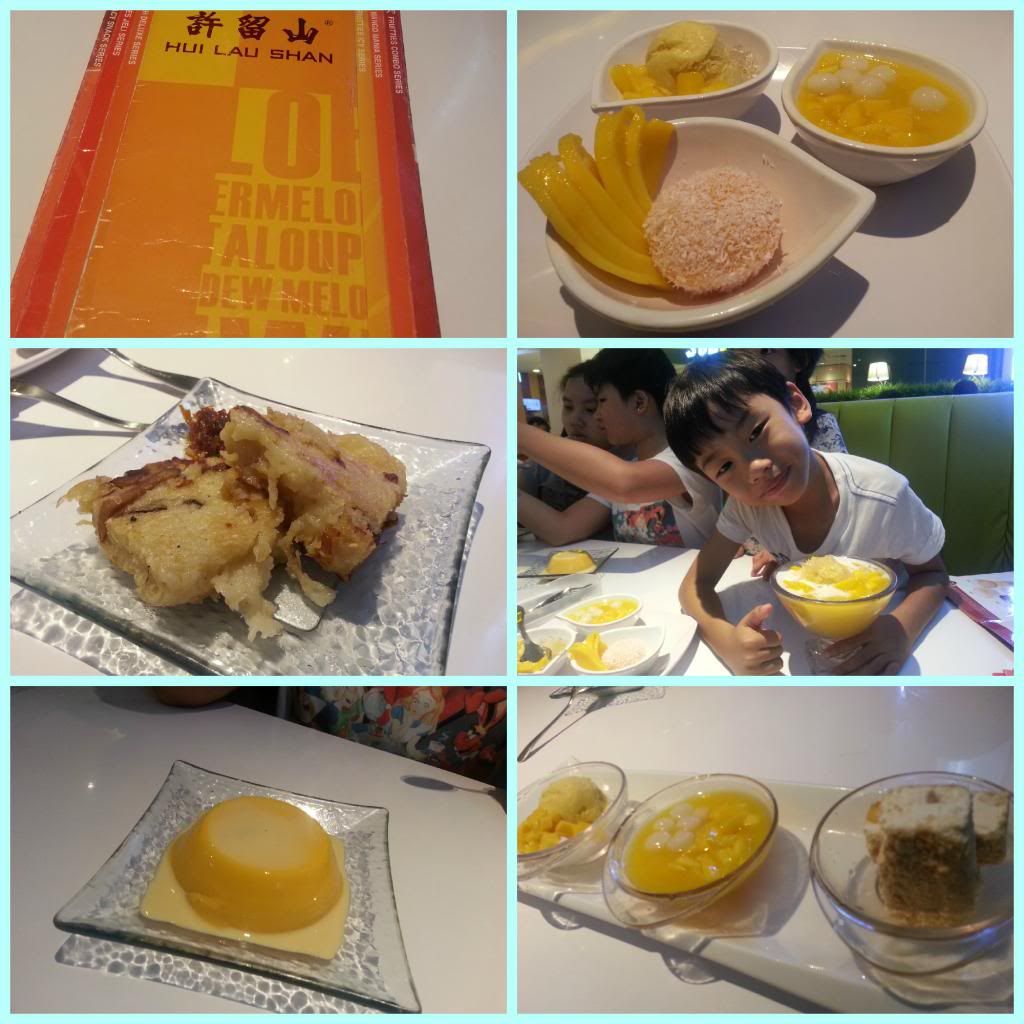 Then it was movie time. Man of Steel. The theater is managed by Cathay Cineplexes. Everything looks very Singapore, except that the ticket prices are at least 50% cheaper!!
The mall was closing right after the movie ended. So it should be it right? Nope, we had a teeny, tiny, space left in our tummy to fill before hitting home. Ah Khoong for light supper before we hit home.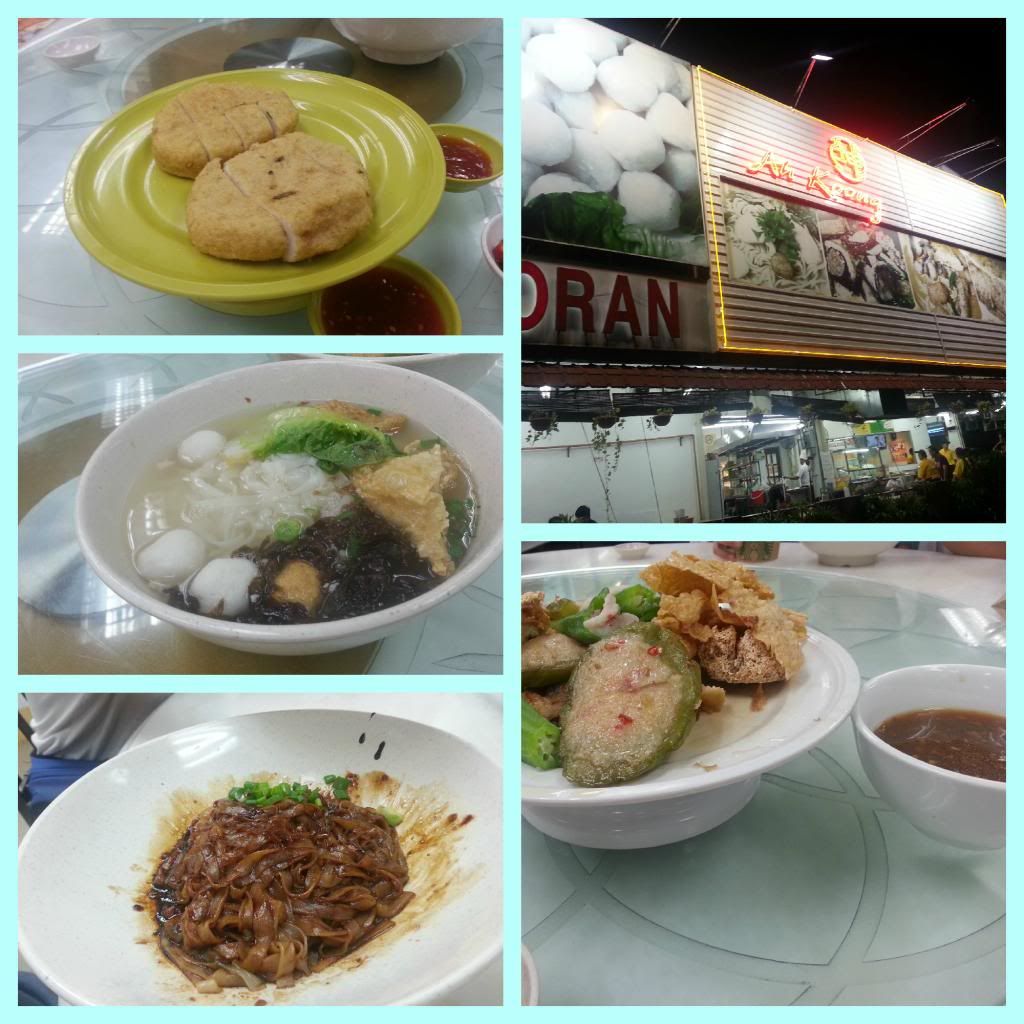 That pretty much sums up our gastronomic adventure. It has been a long long time since we did something spontaneous! And we love it! We should do this more often!!
Comments
comments