This is our first trip to Gardens by the Bay.
I wasn't expecting much, but I must say I am truly Impressed.
Gardens by the Bay is easily accessible from Bayfront MRT Station (Circle Line).
Admission to the outdoor garden is free, and there is already plenty to see and enjoy.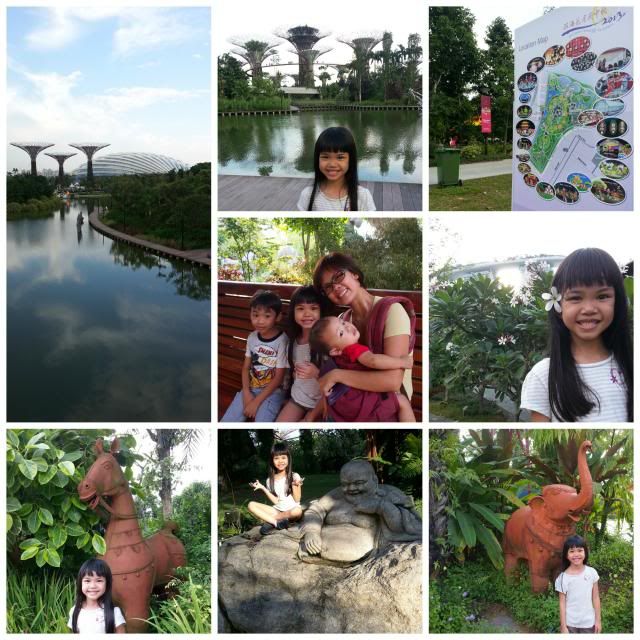 Flower Dome; The Cool-Dry Conservatory
After sweltering in the heat of the outdoor gardens, the cool dry climate of the Flower Dome was a welcoming sight. The landscape of the Flower Dome is spacious and well planned out. There were plants from all over the world. Ranging from Mediterranean Basin, South West Australia, South Africa, Central Chile and California. We're seriously living up to our expectation of being a Garden City.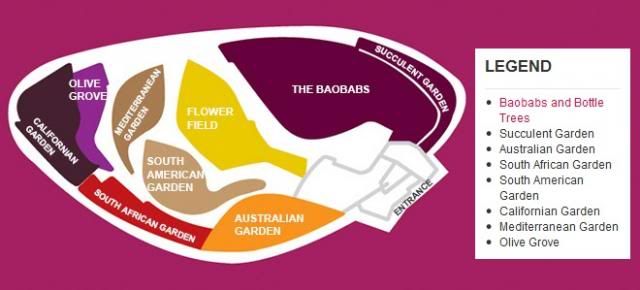 The common name, scientific name, alongside with the country of origins of all the plants were all clearly displayed. It was educational for Hiroshi as he goes about reading the signs. Sophia was just happy taking in the pretty sights and smell…..
The flower fields displays are ever changing depending on different seasons, festivals and themes. Since it was mid-autumn festival celebration, we get to see beautiful blooms of "lantern flowers".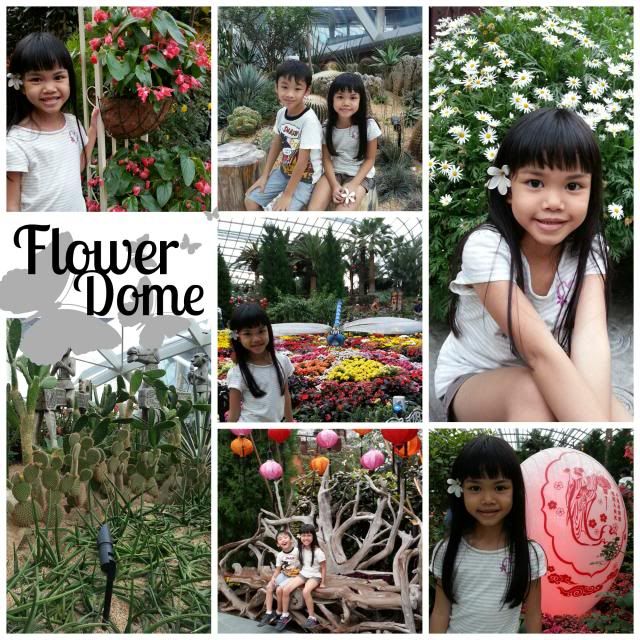 Cloud Forest; The Cool-Moist Conservatory
We were greeted by a majestic view of tall lush vegetation and a great big waterfall! The air was moist and really COLD! (Reminder to self: Bring a light jacket the next time we visit.)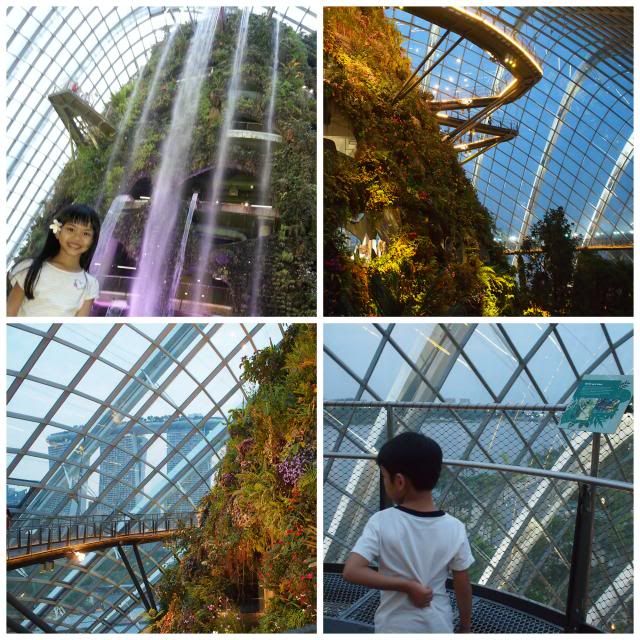 We started right at the top at the Lost World, then slowly made our way down via Cloud Walk and Treetop Walk for an aerial view of the canopy and mountainside below. I have a fear of heights, so I didn't dare look down at the mountainsides below!!! But, the view out there is astounding! You could see Marina Bay Sand, the Singapore Flyer and so much more!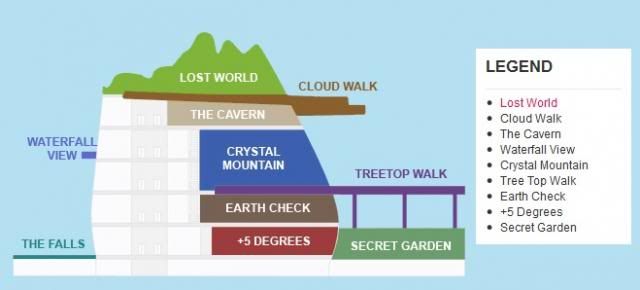 I love the conservation message at the end of the walks urging people to put a little more thoughts and efforts about helping to preserve mother earth. I especially love the fact that it is not only a pretty garden, but one that serves it's purpose to educate. I am so proud of My Singapore!
Pretty light display for Mid Autumn Festival!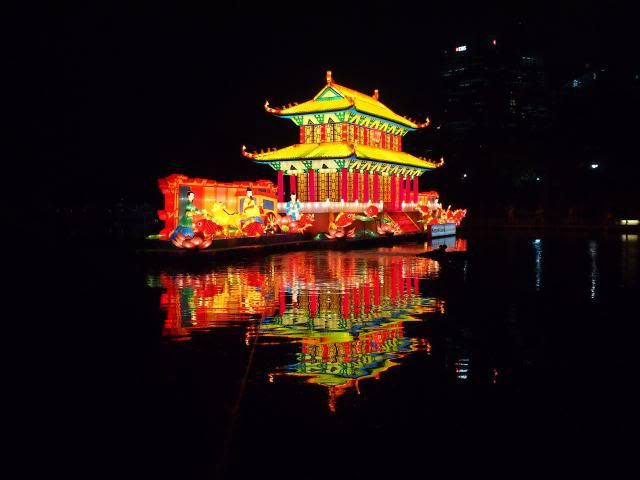 Garden Hours
Outdoor Gardens & Car Parks
5.00am - 2.00am daily
Cooled Conservatories & OCBC Skyway
9.00am - 9.00pm daily
Last ticket sales at 8.00pm daily
Last admission at 8.30pm daily
Audio Tour
9.30am - 5.00pm on weekdays
9.30am - 4.00pm on weekends, eve of and on public holidays
Shuttle Service
9.30am - 5.00pm daily
Both Audio Tour and Shuttle Service commence at 12.30pm on the first Monday of every month.
Admission
LOCAL RESIDENT RATE
One Conservatory
Two Conservatory
OCBC SkyWalk
Adult
$12
$20
$5
Senior Citizen
(>60 years old)
$8
$15
$5
Child
(3 - 12 years old)
$8
$12
$3
STANDARD RATE
Two Conservatories
OCBC Skywalk
Adult
$28
$5
Senior Citizen
(>60 years old)
$28
$5
Child
(3 - 12 years old)
$15
$3
Visit Gardens by the Bay Website and Facebook for more updated information.
We'll be planning a visit to the OCBC Skywalk soon.
Have you visited Gardens by the Bay?
What do you like about it?
Comments
comments