((Back Posting: 17 August 2013))
I love family gatherings!
This time round, we had a TreeHouse BBQ at Civil Servant Club Bukit Batok. We were in TreeHouse no.3 which overlooks a perfect pool view. The charges for renting the TreeHouse BBQ pits were reasonable. Totally love the BBQ pits and TreeHouse concept. So relaxing, it feels as though we were at a beach resort! Now, all I need is a glass of margarita!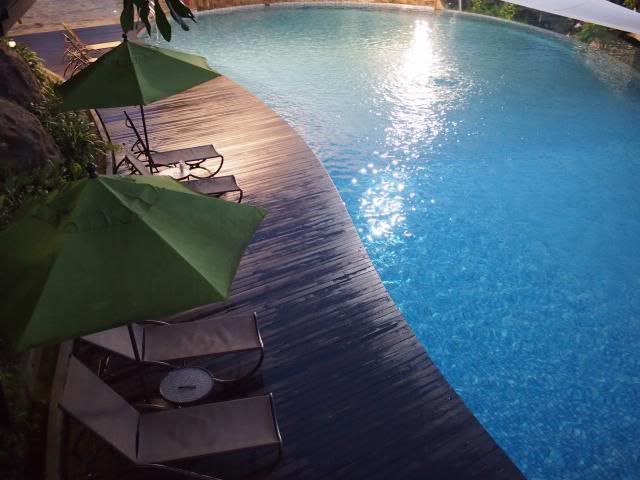 Bribe the guys with beer and they quickly got to work by setting up the BBQ pits.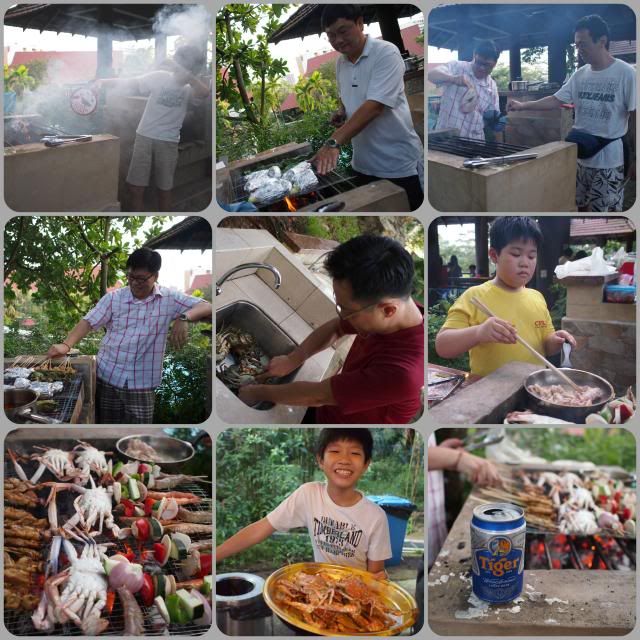 The ladies did what we do best.
We sat, ate and chatted while our hubbies were sweltering in the heat.
It was also an opportunity for the little ones to get together.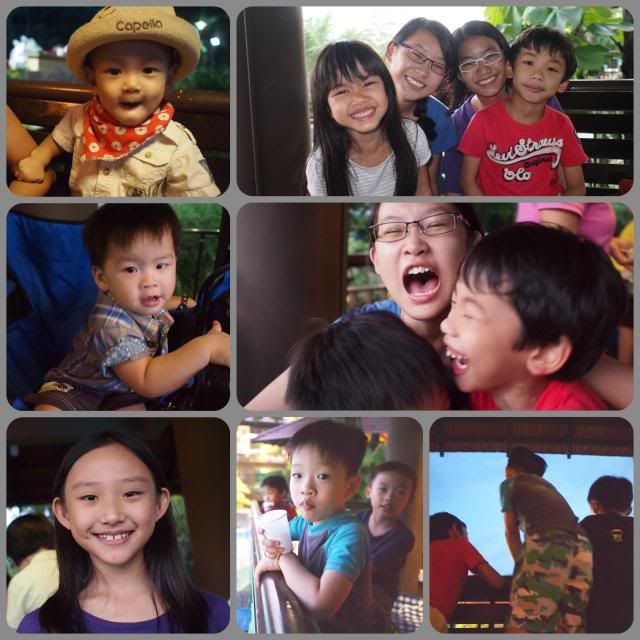 We took the opportunity to celebrate James's FIRST Birthday too!
Lychee Martini Cake from Pine Garden's. Sadly it did not live up its expectation. I've tasted better of this cake once in a friend's birthday party. It's a shame that we could not taste much of the lychee martini. And the yellow cake was a tad too dry for my liking. To say I was disappointed is an understatement!
Ang Ku Kueh from Ji Xiang Traditional Ang Ku Kueh. This has been our favorite place to get Ang Ku Kueh for the past 8 years! These yummy Ang Ku Kueh are handmade fresh on a daily basis. Thin chewy skin with the right amount of mung bean or peanut fillings. Heavenly! Highly recommended!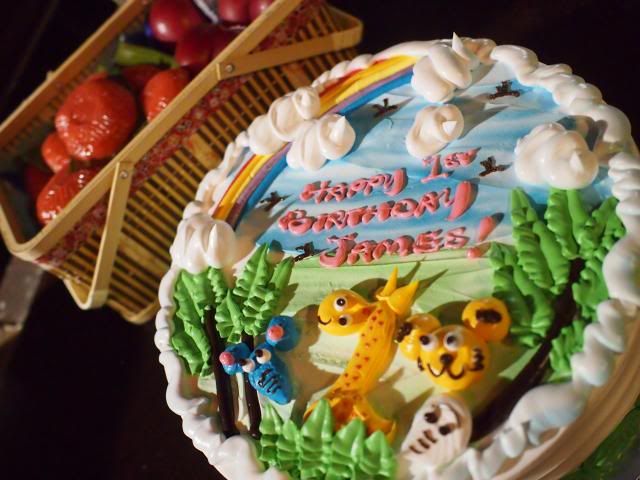 No Birthday Celebration is Complete without the Auspicious Red Eggs!
It took us 3 kids to get Perfectly Dyed Red Eggs….
To save you the agony of having less than perfect eggs, we're sharing our recipe.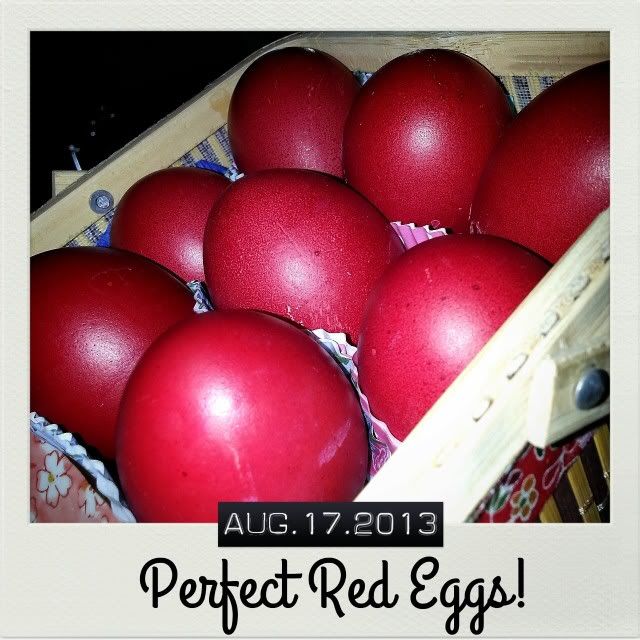 Auspicious Red Eggs for Baby Full Month & Birthdays
2013-08-29 10:08:51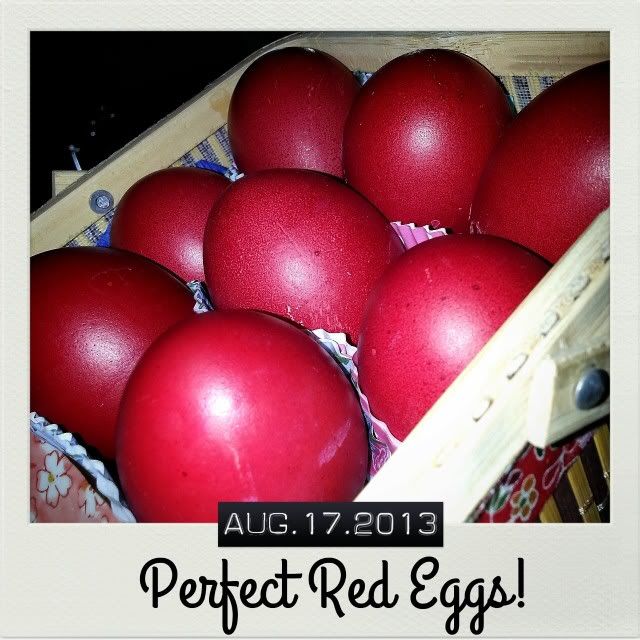 Perfectly Dyed Auspicious Red Eggs for Baby Full Month & Birthdays
Ingredients
30 Eggs
Color Bath
150ml vinegar
1 tbsp Cochineal Red (red food coloring)
1/2 tsp sugar
For color bath
Combine 150ml vinegar, 1 tbsp Cochineal Red (liquid red food coloring), 1/2 tsp sugar. Set aside for color bath.
1. Put in 30 eggs into a pot of water.
2. Making sure that water lever is 2 inches away from eggs. Add salt into water.
3. When water get into a slow boil, turn to low heat and continue boiling for 10 minutes.
4. Drain out eggs.
5. Put hot eggs in color bath.
6. Dry out freshly dyed eggs on egg carton.
Notes
1. The longer you leave the eggs in the color bath, the deeper the red would be. Eggs only need a few seconds in the color bath to reach perfectly dyed red eggs.
www.AhSoh.sg http://ahsoh.sg/
Happy Birthday James!

Why do I always feel that you are growing up way too fast for me to catch up?
Comments
comments