It's the June holidays!! Official month long to drive the parents nuts. 😉
I am sure by now most parents would have already fully planned out their child's holiday program, but just in case if there are anymore available slots in your child's busy schedules……
The Pasir Ris Sports & Recreational Center June 2013 Holiday Program is definitely one that is worthy of your attention.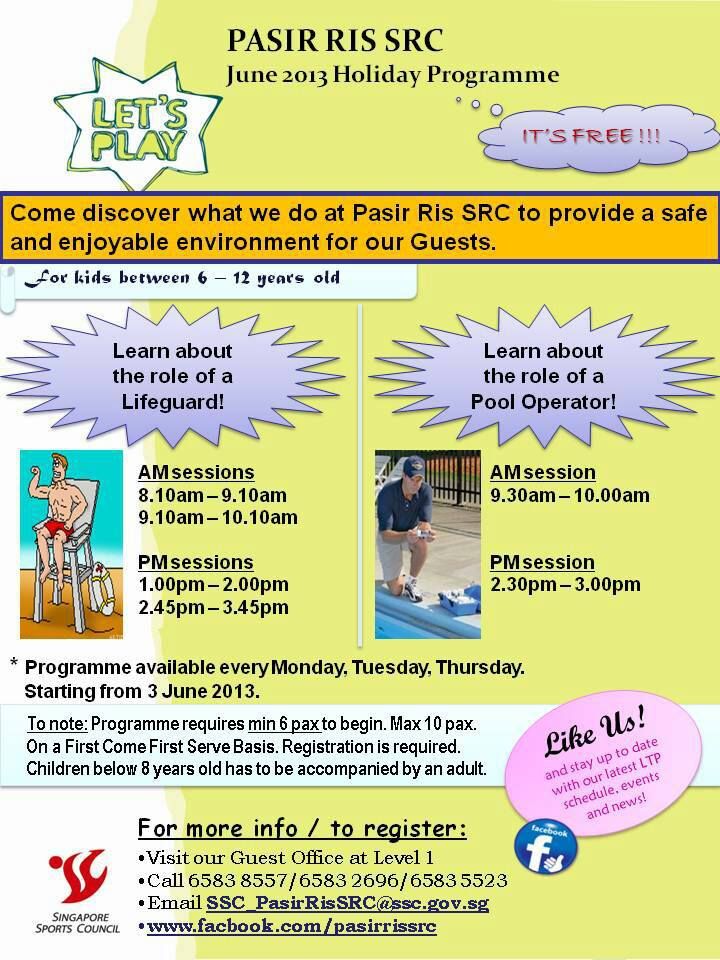 You get to choose between learning the role of a lifeguard or a pool operator. In my opinion, they are both equally as fun and educational. So if you have the time, I'll strongly suggest for you to participate in both programs.
To gain better understanding of the June 2013 holiday programs conducted by Pasir Ris Sports & Recreational Center, I've enrolled both kids into different programs.
Hiroshi would be the super duper cool lifeguard,
while Sophia would be the all-important-heroine-behind-the-scene pool operator.
Hiroshi listened intensely while the lifeguard Scheidegger D. explains the long list of daily duties which are required of a lifeguard to keep the swimmers safe in the pools.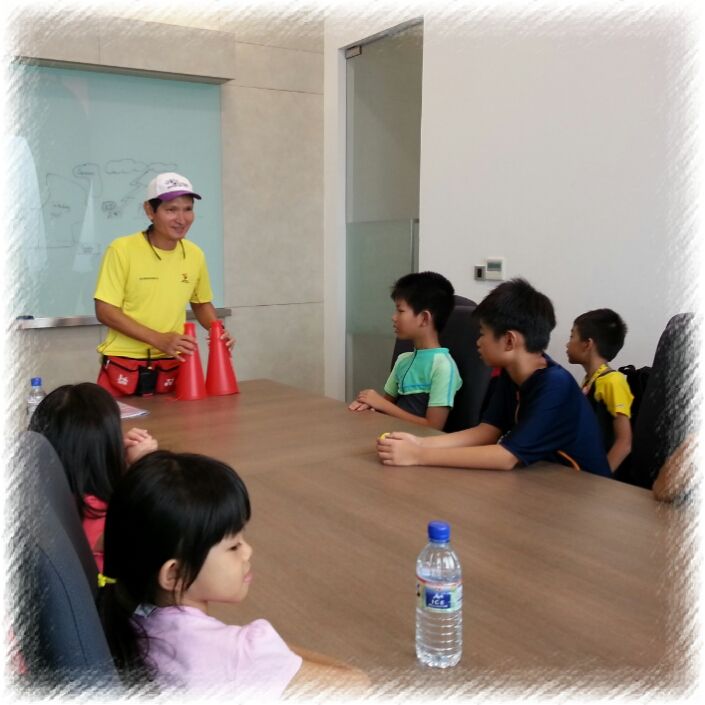 Lifeguards demonstrating how they would throw the float to a swimmer in distress.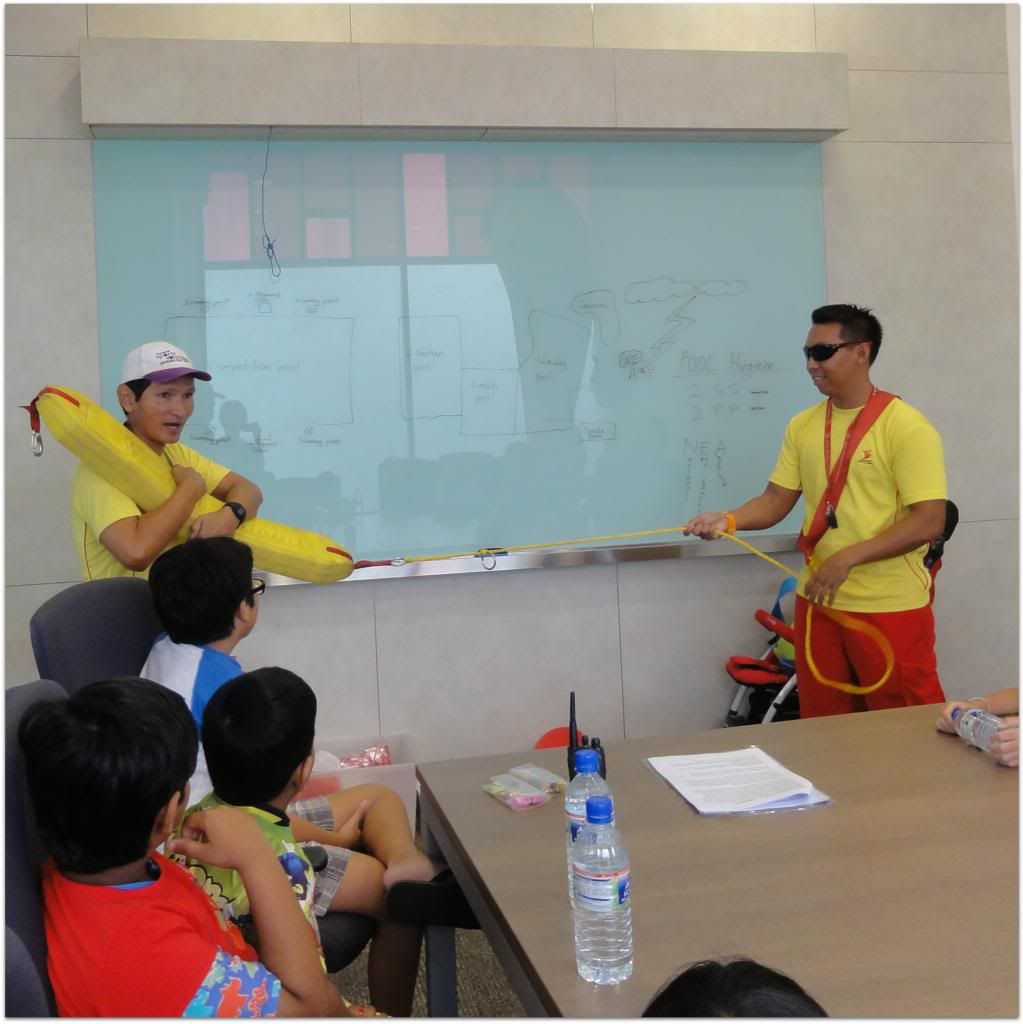 I didn't know that our swimming pools were so well equipped for a medical emergency!!
Left to Right:
1. Daily First Aid Kit
2. Automated External Defibrillator (AED)
3. A machine that delivers Pure Oxygen to a drowning victim.


Hiroshi finally gets to sit on the lifeguard's chair!!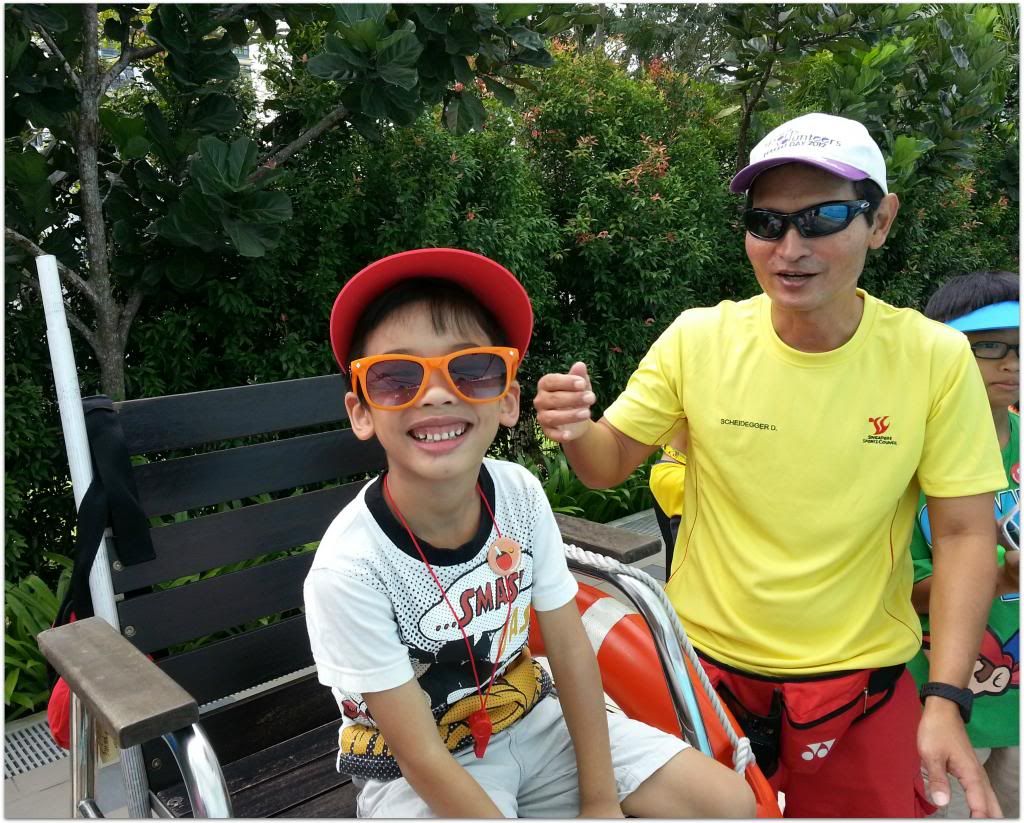 Interesting lifeguard whistling facts we've learnt:
1. One short whistle: to alert swimmer that they are doing something dangerous.
2. Two short whistle: to alert another lifeguard.
3. One LONG whistle: EXTREME EMERGENCY (usually means someone's in trouble!)
While Hiroshi was busy keeping the swimmers safe in the pool,
Sophia was busy making sure that the water in the pool is of a good quality!
She listened carefully to the pool operator John Lee. Occasionally widening her eyes, surprise to learn how the water was tested 5 times a day to ensure that the water quality is safe for the swimmers.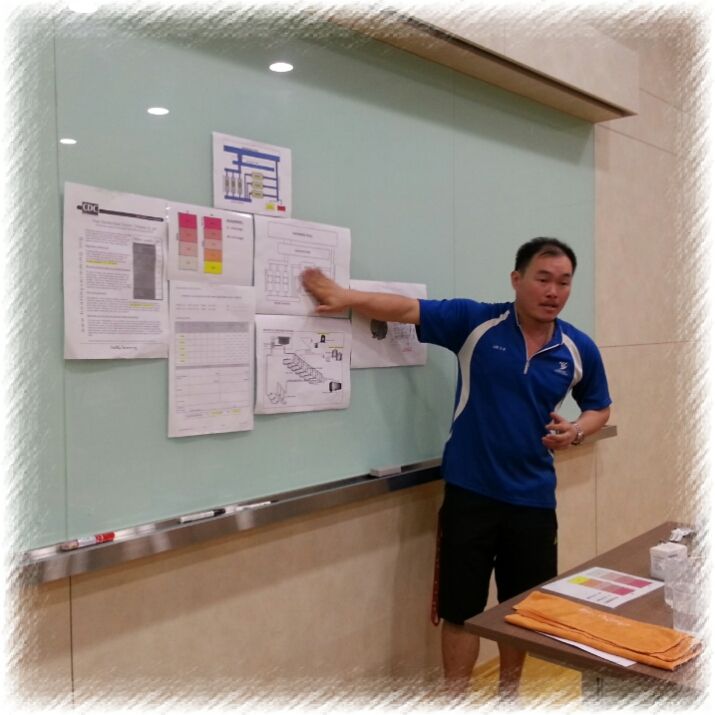 Sophia takes her job as a Pool Operator very seriously! She collected samples from the swimming pool and checked the PH levels against the charts. You'll be glad to know that our pools are SAFE!!

You know they had FUN with that great big smile smacked right across their faces!!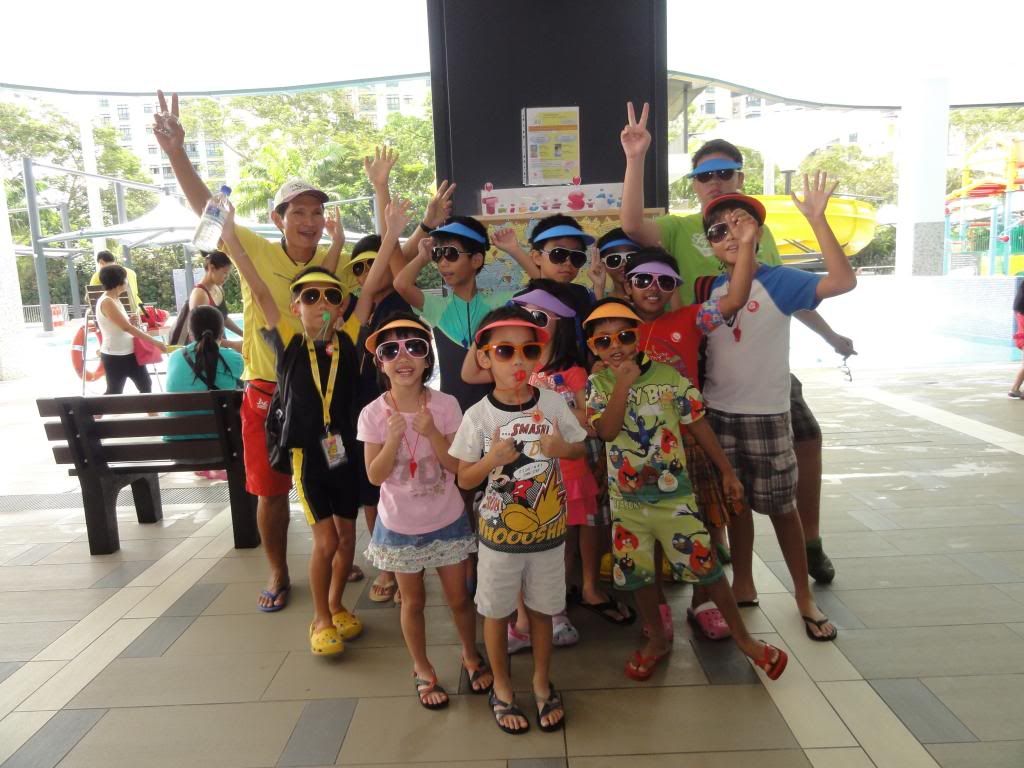 Rumbling stomach was satisfied by Pasta Mania.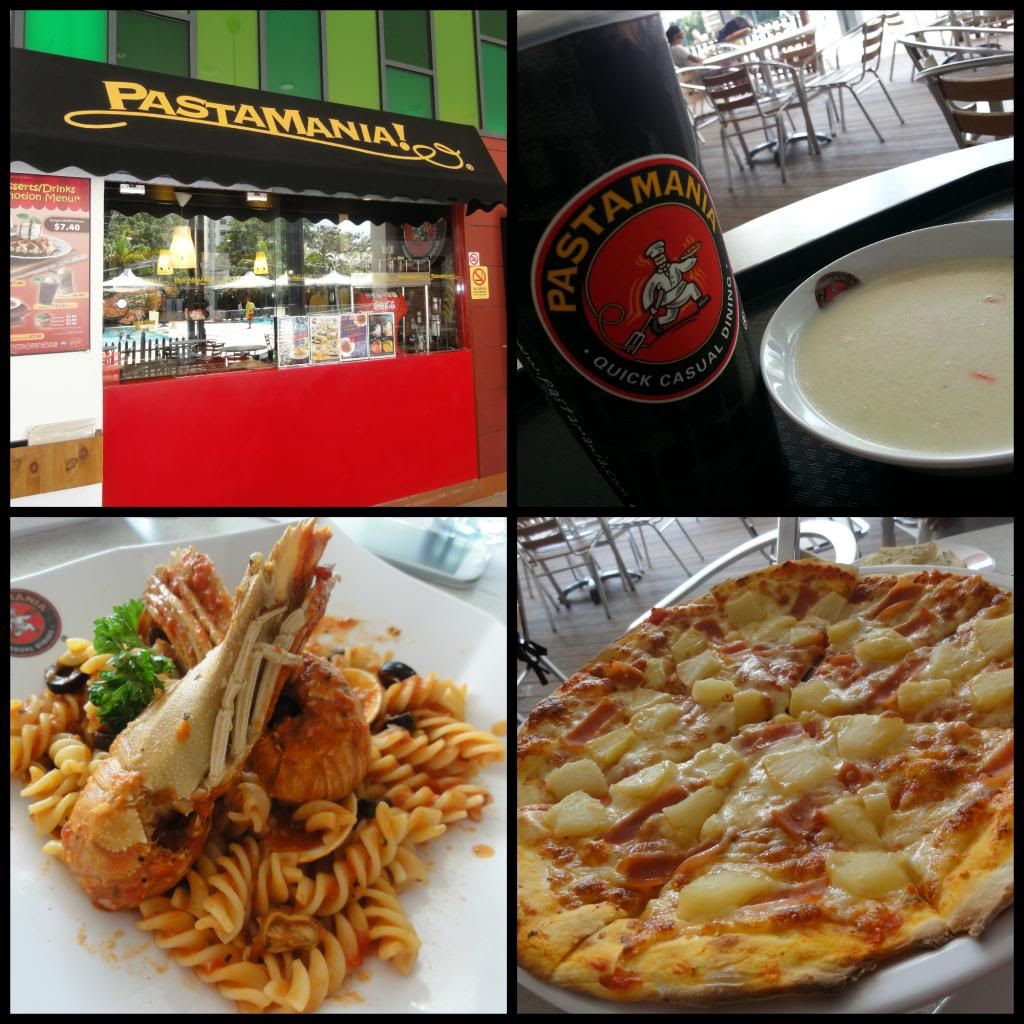 Found a quirky Milk Shake shop; Once Upon a Milk Shake
Ordered Cookies & Cream Milk Shake and love it to bits!!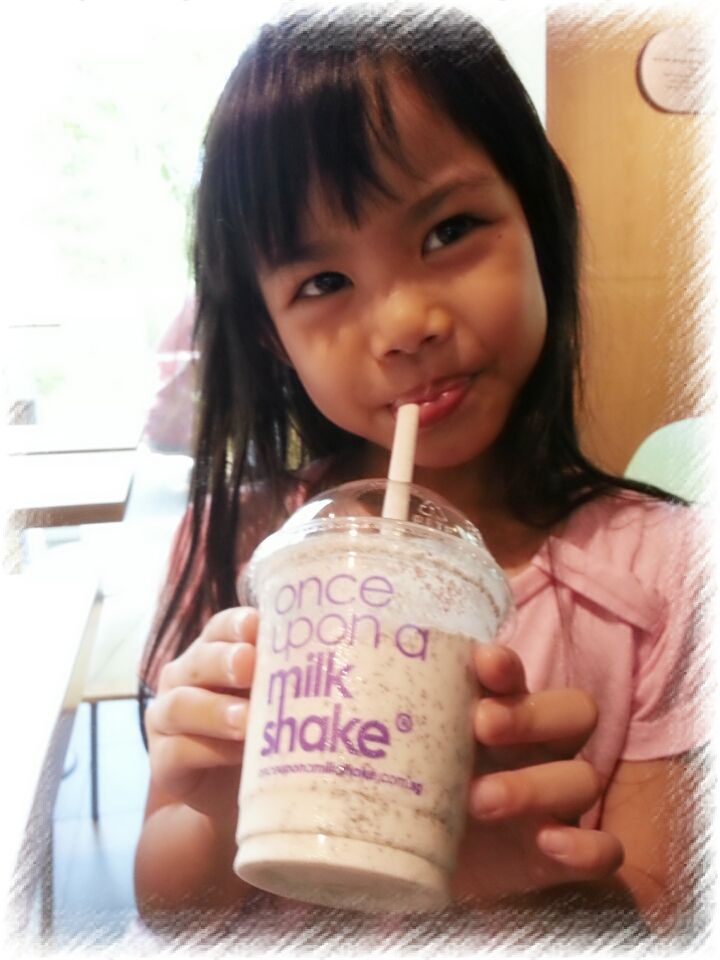 And most importantly, this programme is FREE of CHARGE!!
Strongly recommended for kids between 6 – 12 years old,
and is available every Monday, Tuesday and Thursday starting from 3 June 2013 with 5 sessions each day.
Check out Paris Ris Sports & Recreational Center Facebook Page for more details.
Disclaimer: We were invited to Pasir Ris Sports & Recreational Center June 2013 Holiday Program. No monetary compensation was received. All views and opinions are our own.
Comments
comments