This happened a while back while I was still pregnant with James.
At the final stage of pregnancy.
Since there were 2 prior c-sections, this increases my risk of uterus rupture.
The gynecologist kept stressing that I have to rush to the hospital
the very instant I experience any contraction pain.
Due to the nature of Kitson's job,
which requires him to be out of town frequently,
I can only trust the kids with my life.
I've packed my hospital bag and drill the kids.
Me: If mummy need to go to the hospital during an emergency, call this number and grab this bag!
Hiroshi: Issit the Ambulance will come?
Me: Yes!!
Hiroshi: Then where will we go?!?!?
Me: Up on the ambulance with me.
Hiroshi: Yeah!!! We can press the ee–orrr–ee–orr on the ambulance!!!
Me: *Slap Forehead*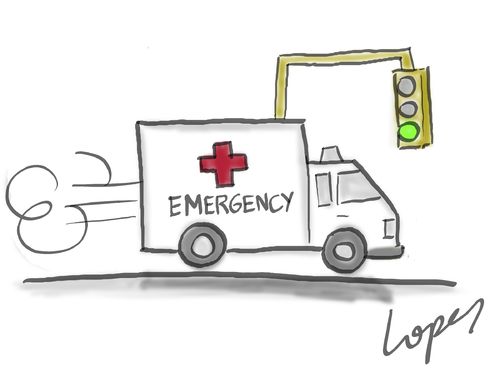 A collection that will bring a smile across any parent's face.
This linky features the innocence of kids interaction,
bringing out the hilarious and often insightful things they say.
Let's Party!
Grab a Badge by the side & Link Up Now.
Come back every Monday,
and Laugh those Monday Blues Away!
Comments
comments