We were having lunch at MacDonald one afternoon,
the boy next to our table tried to be friendly and strike up a conversation with Hiroshi…
Friendly Boy: On our way here, I saw a notice under the block. Someone has lost his cat! It is a very expensive cat!!!
Friendly Boy's Mum: Yeah, It's a Persian Cat!
Friendly Boy: YUP! It is a Person's Cat. He is offering $500 for anyone that finds it.
Me: -_-"' *mubble under my breath* I hope I find that cat!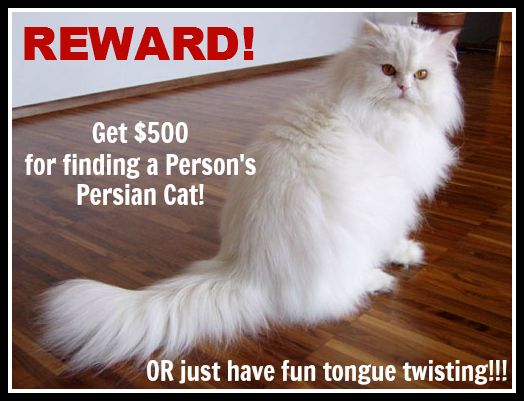 A collection that will bring a smile across any parent's face.
This linky features the innocence of kids interaction,
bringing out the hilarious and often insightful things they say.
Let's Party!
Grab a Badge by the side & Link Up Now.
Come back every Monday,
and Laugh those Monday Blues Away!
Comments
comments