Happening from 15 November 2013 to 5 January 2014.
Celebrate this festive season with SpongeBob SquarePants & Friends at Singapore Changi Airport!
Located just before Departure Immigration at Terminal 3, SpongeBob's Pineapple House – which stands at a towering 11 meters – is a sight to behold!
During Show time (1pm, 3pm, and hourly from 5pm to 9pm), visitors to the Christmas village can power SpongeBob's Pineapple House to life by peddling on Santa's Sleigh and triggering special effects of lights, sounds, scent and even smoke bubbles! Hint Hint: Catch "snow balls" from the sleigh with red lacing for a chance to spin the digital wheel to redeem exclusive SpongeBob Squarepants merchandise during show times.
Within the house lies the whimsical bedroom of SpongeBob, where guest increase in size as they walk from one end to the other through an optical illusion.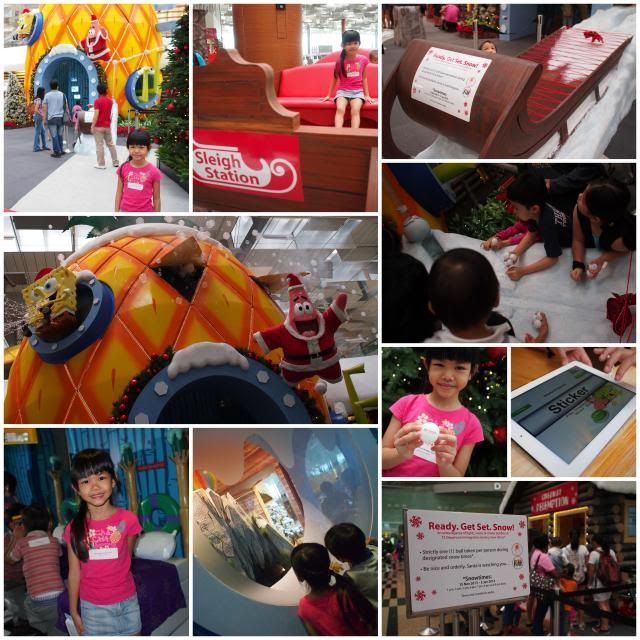 The excitement continues into the Log House where Father Christmas lives. Take a peep into Santa's mail room, where visitors are able to pen Christmas wishes on postcards and be delighted with surprises from Santa.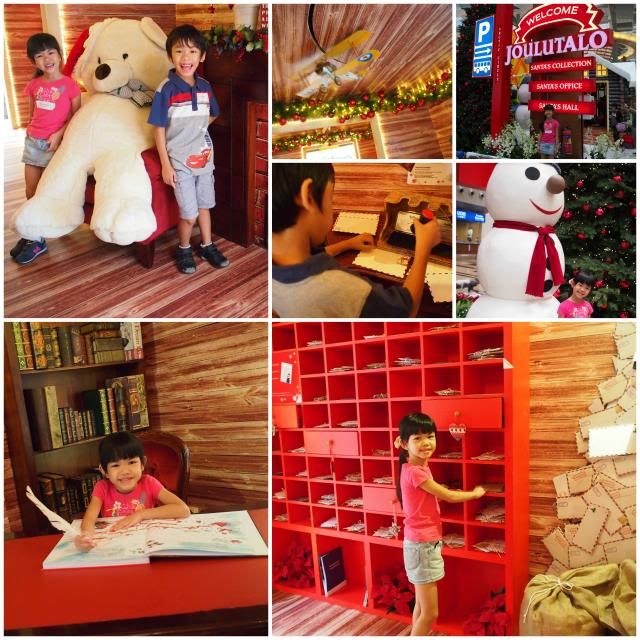 *Santa will be in his log house from 21st November to 26 December, 4pm to 10pm daily. Visitors will be able to meet Santa by the cozy fireplace where he share his life story and about his home country, Finland.
The Biggest SpongeBob SquarePants Super Bouncy Playground which stands incredibly at 9 meters tall by Terminal 3 Departure Hall (Near Row 11 check in Counter) is a DIE-DIE-MUST-GO Attraction. Kids can tumble in the Krab Ball Pit, Challenge themselves at the Pineapple House Maze and finally cruise their way down the giant bouncy sides!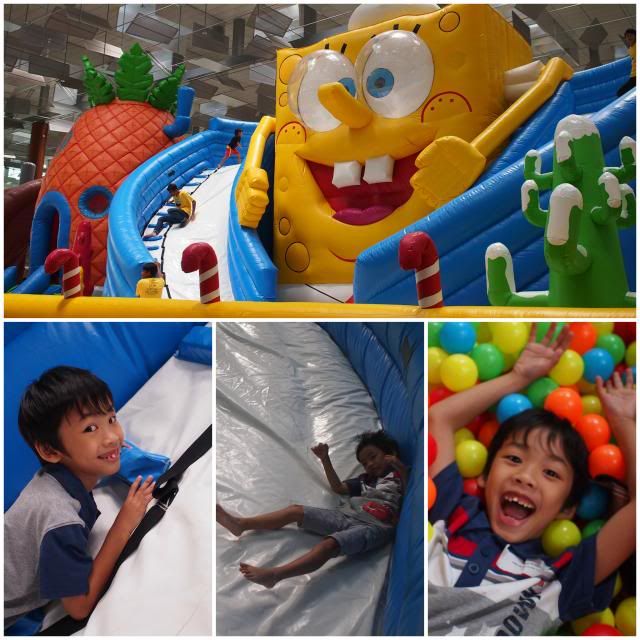 *Opens daily from Noon to 10pm.
To access the playground, simply present any single-day receipt with a minimum spent of $20 or $15 for Changi Rewards members. Every $15/$20 spent allows a single entry of 10 minutes, capped at a maximum of 5 entries per receipt.
Younger kids will also be able to have a jolly good time at the merry-go-round and take photographs at the SpongeBob Photo Booth.


Apart from the fun-filled activities, Transit and Public Areas of Changi Airport will also be decked in vibrant and spectacular displays, featuring massive topiaries of famous landmarks from across the world.
The Leaning Tower of Pisa @ Terminal 3


The Colosseum @ Terminal 2


St Basil's Cathedral @ Terminal 2
Photo credits to Singapore Changi Airport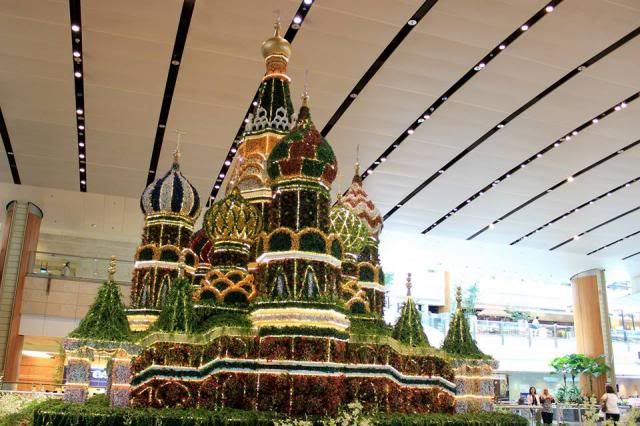 Turkey's Fabled Trojan Horse @ Terminal 1


At these display, visitors can read more about the destinations and draw inspiration for their next travel adventure.
We will be leaving on a holiday to Frankfurt and New York for the next 3 weeks.

Where will your next travel adventure bring you?
Comments
comments