What better way to celebrate Breastfeeding Awareness Month 2013 than to take up the challenge of The Big B Event?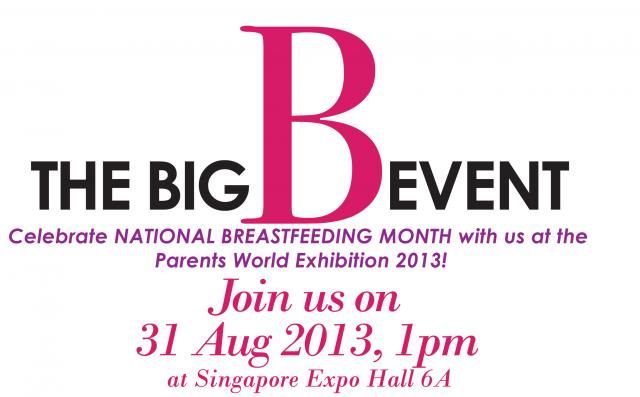 The Big B Event is organised by Parents World magazine to set a new national record with the Singapore Book of Records for the most number of mums breastfeeding together.
The American Academy Pediatrics recommends that babies be exclusively breastfed for the first 6 months of life. Babies should continue to breastfeed for a year and for as long as it is mutually desired by the mother and baby.
The Big B Event serves to raise awareness of the benefits of breastfeeding. Be encouraged by other mothers, find support groups, or perhaps even your breastfeeding BFF!
Join us and witness the spectacular moment as we milk our way into the Singapore Book of Records.
---
5 Easy Tips to Breastfeeding in Public
1. Appropriate Bras & Clothes
Get comfortable nursing bras. Preferably full drop away bra cup with easy to open and close clips. Image Source: The Essential Embrace Nursing Bra by Bravado Designs.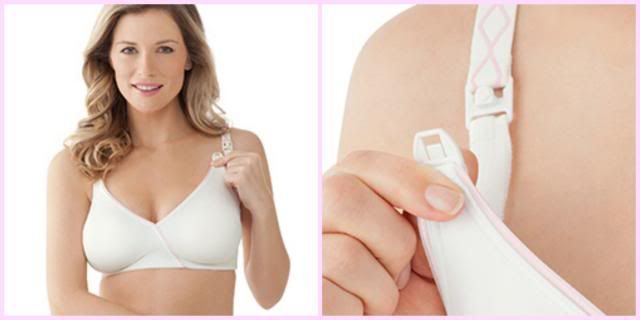 Get a nursing tank with built in supportive bra. Nursing tank expands your limited nursing wardrobe. Layer them with ANY top. (Yes, this totally means you need not look frumpy while breastfeeding!) In this way when you lift up your top to nurse, you do not have to worry about exposing your stomach. Image Source: The Essential Nursing Tank by Bravado Designs.

Either that or throwing a cardigan over the nursing tank makes a great fashion statement too!
There are many different types of nursing access for breastfeeding clothes. My suggestion would be get in a fitting room and test them all to see which you'll be comfortable in. Get one that you can easily "whip out" your breast. Personally, I like the Empire Access and Side Seam Access. I am staying away from anything that comes with zips!
Image Source from www.bumbleweenursing.ca


2. Practice, Practice, Practice
Before you make your debut in the public, practice at home. Sit in front of a mirror so you can see what you are doing. Do drills of accessing nursing tops, unfastening bra clip, feeding your baby and finally fastening the bra clip. Don't worry. You'll be a PRO in no time!
3. Nursing Shawl or Sling
No Nursing clothes? No problem. Just get a nursing shawl to cover the act. The shawl also works great for a curious baby who refuse to nurse in a busy environment. Image Source: Nursing Shawl from www.seraphine.com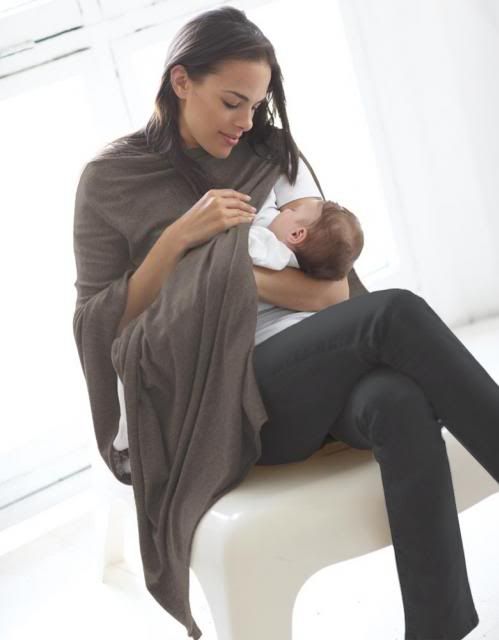 4. If people stare at you, stare back (and smile)
People usually look away when I do that. *evil grin*
Either that, or if you are really shy, don't look up! Just gaze lovingly at your baby.
**Time your feed and make sure you feed your baby before the tank empties. A hungry screaming baby attracts plenty of attention!!
5.Know your Rights
According to Singapore Police, "it is not an offence to breastfeed in public, if the woman is decently clad and she does not expose her breast more than what is necessary to breastfeed her child."
Hopefully these 5 simple tips on breastfeeding in public has encouraged you to take the step forward and join us at The Big B Event.
See you on 31 August 2013, 1pm, Singapore Expo Hall 6A.
Please email info@redtreegroup.org or call 62950810 to indicate your interest in joining The Big B Event.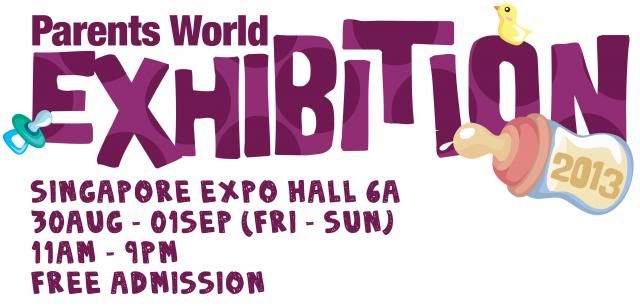 Singapore Mom Blogs has been compensated for this blog posting.
All thoughts and opinion are my own.
Comments
comments