This is the first time we've been to West Coast Park. I must say I am absolutely IMPRESSED and slightly green with envy!
We live in Punggol. Our town is relatively new and a work in progress. I am hoping that we'll eventually get a fun park just like West Coast Park in time to come.
Berg Lifestyle Petal Go Karting located at West Coast Park near carpark 2 is as close as it can get to F1 racing for Hiroshi. There are many different models of pedal go karts to choose from. Choices range from single seater, to romantic double seaters or even family-orientated 4 seaters. Guaranteed to bring the ultimate element of fun to kids, adults and even families!
The landscape of the park provided challenging tracks for go karts to perform on.
It is reasonably priced at $14/30mins for Single Seater Pedal Go Karts.
Seeing that big fat grin on Hiroshi's face; PRICELESS!
"Speed Racer" Hiroshi doing his practice rounds before the race.

Berg Lifestyle Petal Go Kart
West Coast Park, Carpark 2, West Coast Highway, Singapore
Opening Hours:
Mon-Fri:10.00am-6.00pm
Weekends / PH: 10.00am-7.00pm
Closed on Every Wed
Tel: (65) 6776 6858
There is the golden arches, just in case you get hungry from all the paddling.
The vibrant playground near MacDonalds is AWESOME! It makes me feel like wanting to be a kid all over again! There are activities suitable for kids of all ages. BRILLIANT!
Hiroshi zipping down the flying fox like Rambo! I love how orderly these children would q up and wait for their turns. Proactive parents were seen helping the children out. One on each end of the flying fox and even one in the middle to give those kids the extra boost to get to the other end. And most surprisingly, there seems to be an "unspoken" rule among the children about how they should q after zipping the line!! Amazing!

Watch Hiroshi conquer the Pyramid.

We love this park! It is definitely one that is worth traveling the distance to visit!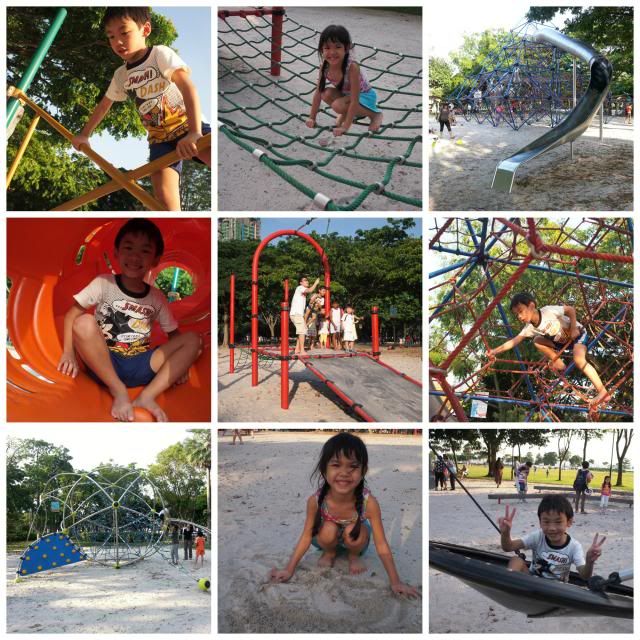 How to get there:
-Take the Circle Line and alight at Haw Par Villa Station
– Opp Haw Par Villa Take bus 175/176 (3 stops)
– Alight West Coast Park
Comments
comments