tweenager [tween-ey-jer]
noun;
Kid who thinks he/she is too mature to do kiddy stuff but yet to young to rock it like a teenager. Roughly between the age of 10 – 12. Answers parent's long winded questions with either one syllabus answers or aberration such as idk (I don't know) or a mere shoulder shrug.
Description fits your child? Congrats. You've got yourselves a tweenager.
Hiroshi is at the age where kids try to outdo one another to be the coolest kid on the block. They talk about what's trending, and music plays a huge part of their lives. Hiroshi constantly adds new songs into his Spotify playlist, and that's how I stay up to date in terms of music choices.
😀 So when I heard about The Music Run, I thought Hiroshi would be eager to join me in this 5km run. #coolparentwannabe We signed up and he got excited about voting for the music he wants for The Music Run on Spotify!
Time check : 3.30pm | Venue: The Music Village
An infectious and energetic blend of music filling up the atmosphere at Sentosa with over 10,000 Music Runners for the highly anticipated Music Run, which saw tickets sold out one week earlier!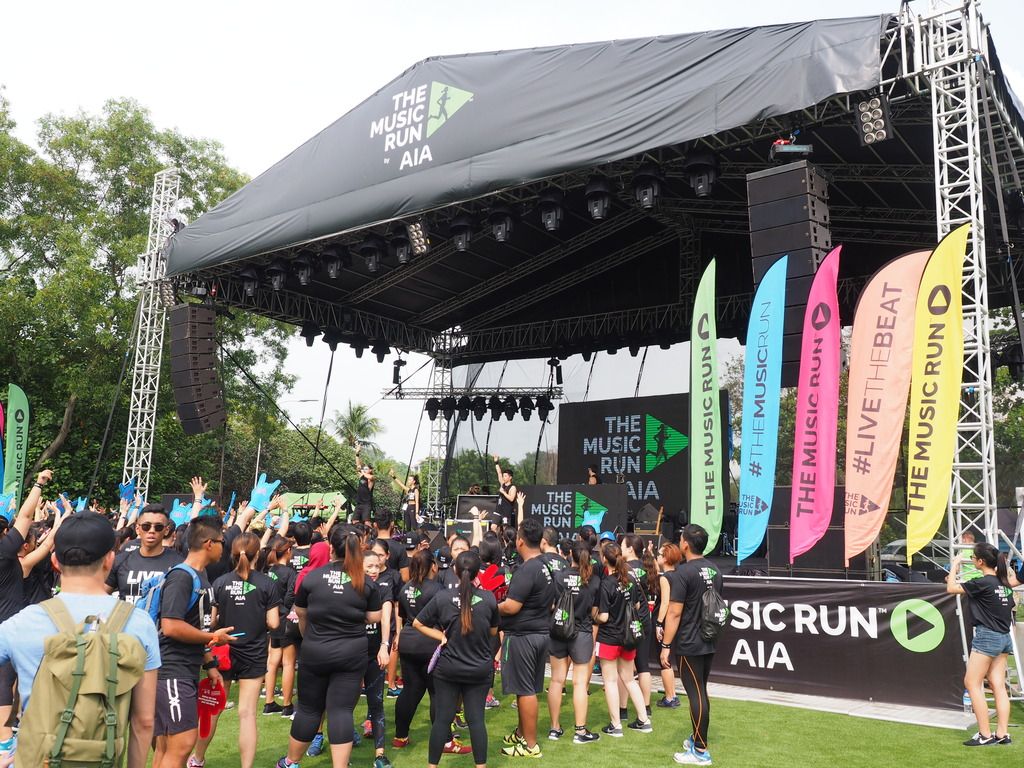 Checking out fringe activities at The Music Village…
Hiroshi is totally tickled by my goofy dance moves and the idea of silent disco. Music from the DJ is broadcast via a radio transmitter with the signal being picked up by wireless headphone receivers worn by music runners. No more noise curfews. We can party "quietly" all night long!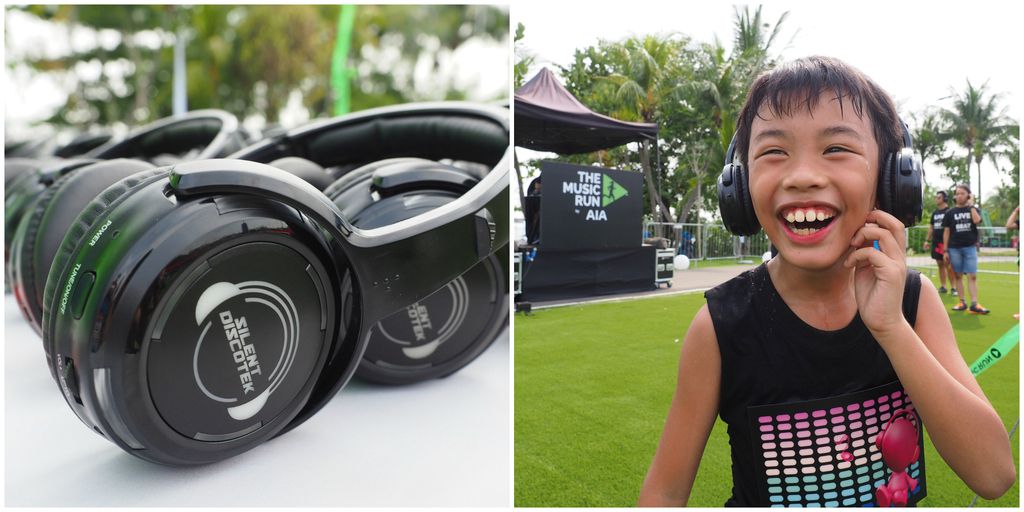 The giant inflatable slide is the place to be for kids (and adults too). Hiroshi kept going up and down till he was sweating buckets! The AIA Vitality Extreme Keyboard adds musical rhythm to every step we take. If we have this in our public spaces, I sumpa, I'll take the stairs at all time!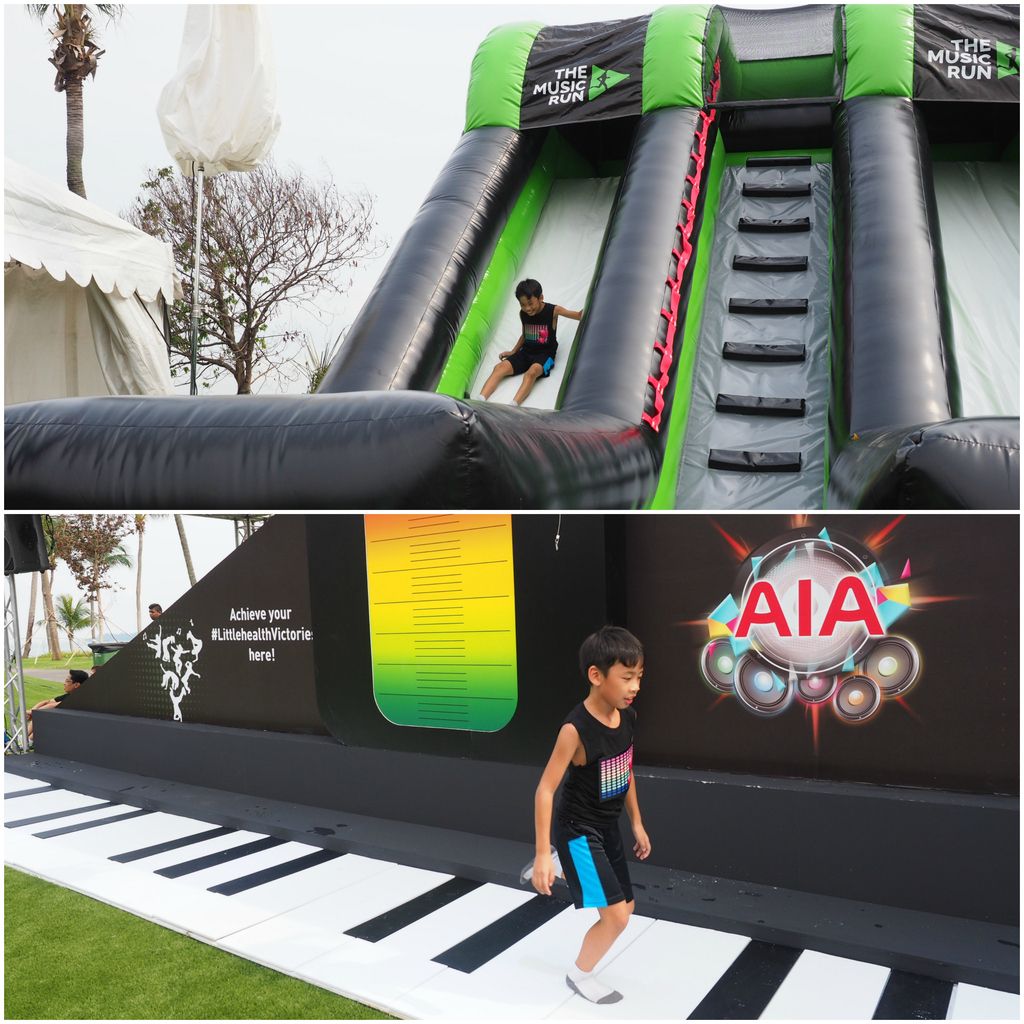 Hiroshi domineering the table football and making new friends along the way.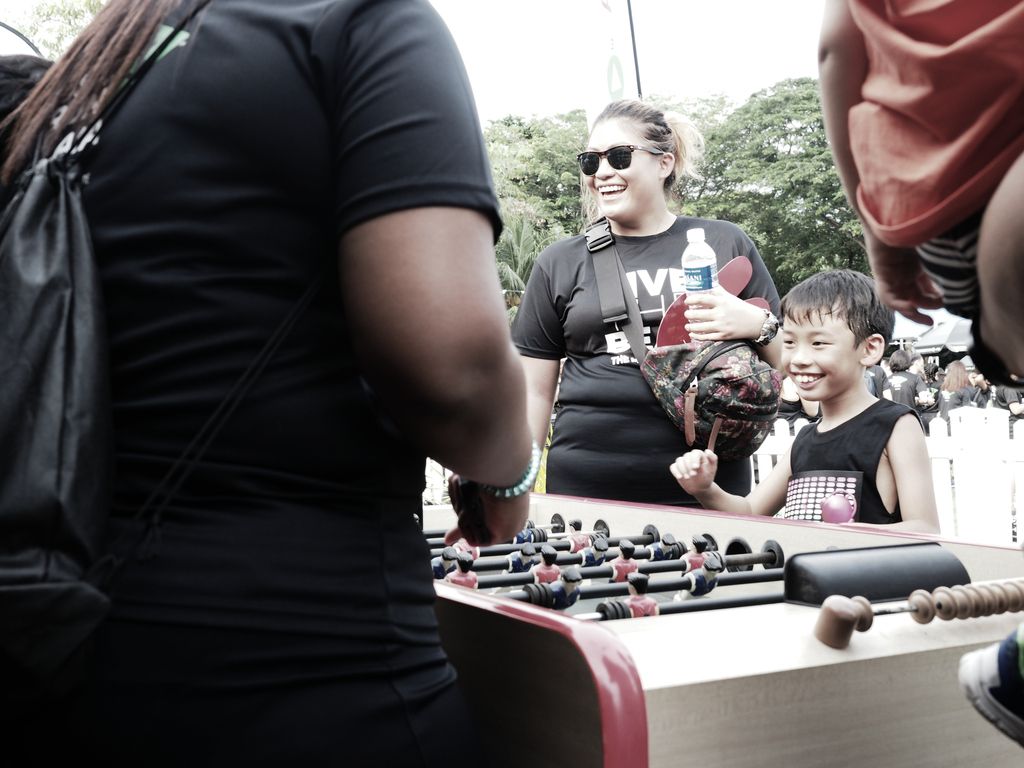 People was just chilling and playing giantic jenga while waiting for The Music Run to start.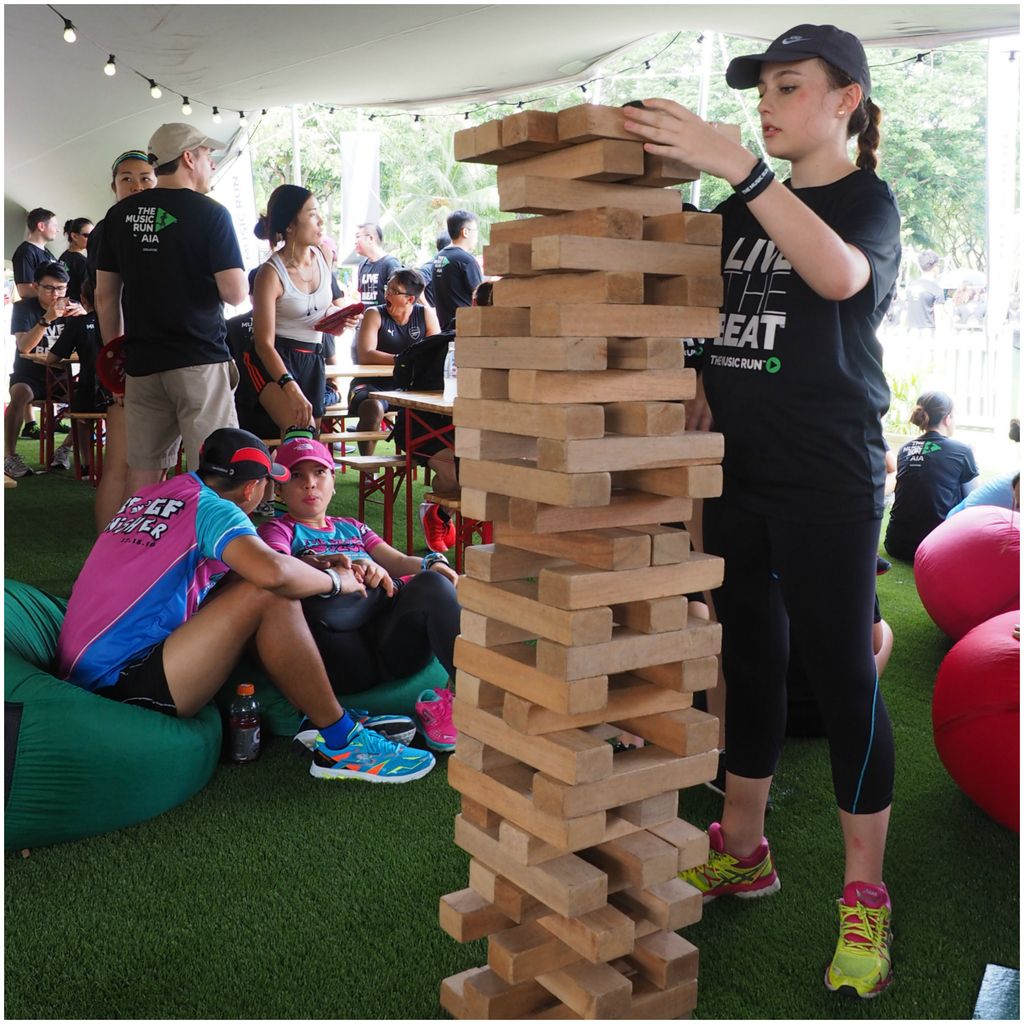 The emcees and popular local band The Sam Willows had the crowd all hyped up at center stage followed by Fitness First leading the warm-up exercises before the flag-off.
Time check: 5pm
The moment we've all been waiting for! FLAG OFF!
The 5km route was filled with five different 1km Music Zones (Rock, Pop, Old School, Hip Hop & Dance). It was also lined with over 120 concert quality speakers pumping 150,000 watts of music throughout The Music Run. With bits of "do you know?" fun facts along the way too!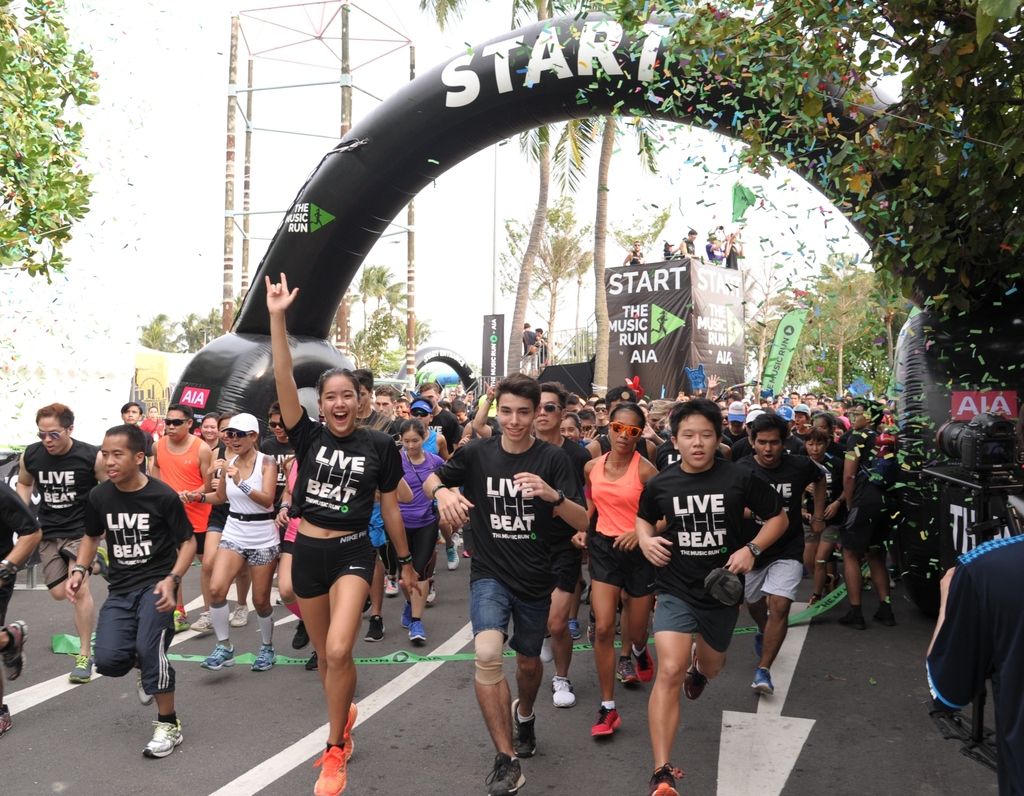 In each Music Zone along the 5km route, music runners were also treated to special interactive activities such as the cool Harley Davidson bikers in the AIA Rock Zone.

Giant candy pops and huge beach balls at the Pop Zone. Hiroshi's favorite music zone!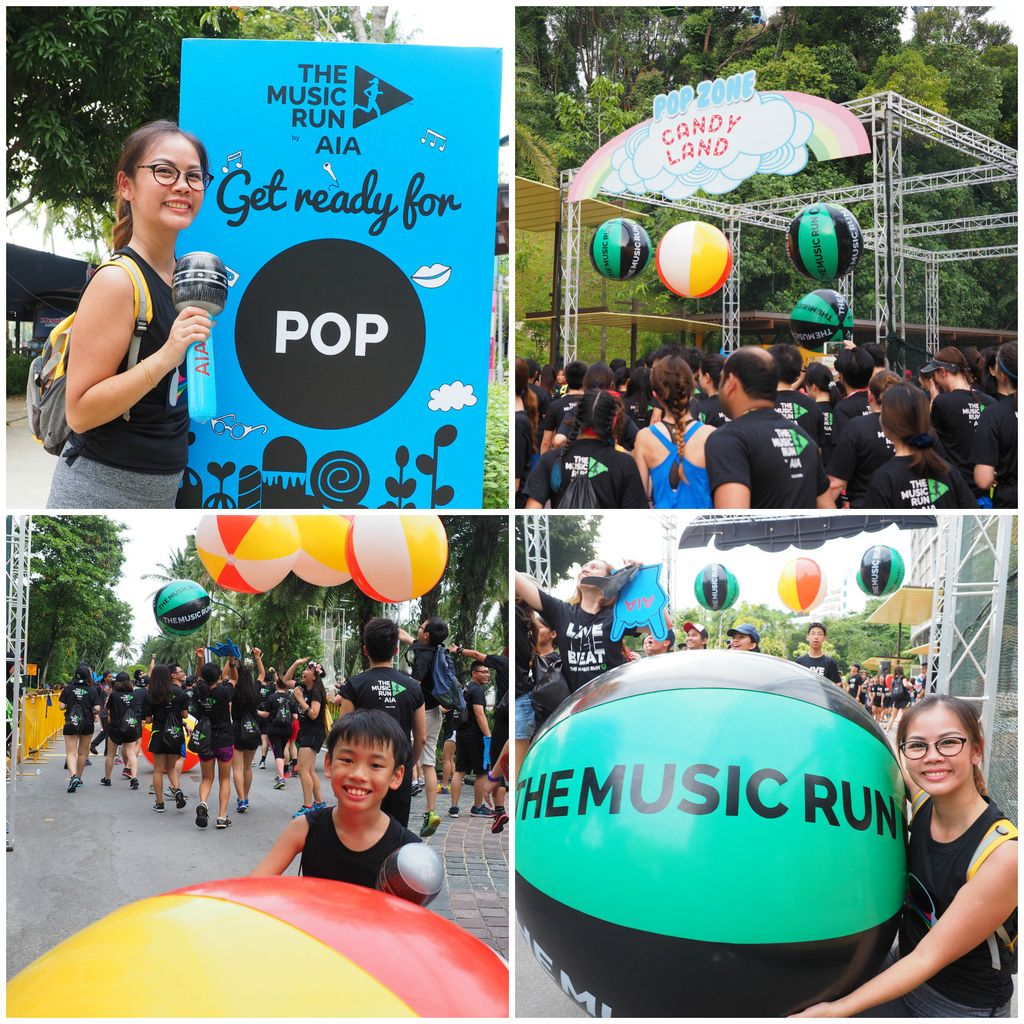 Pop star doppelgangers and lookalikes in Old School Zone. By far my favorite music zone!

Giant Graffiti wall and uber cool looking cars at the AIA Hip Hop Zone.

Finally down to our last KM, which proves to be the hardest as experienced from Hello Kitty Run and My Little Pony Friendship Run. Held on, and decided that we aren't cheating or quitting!
We totally missed those killer selfie and wefie moments in the W Dance Zone, since they were already packing up when we got there! #slowpokes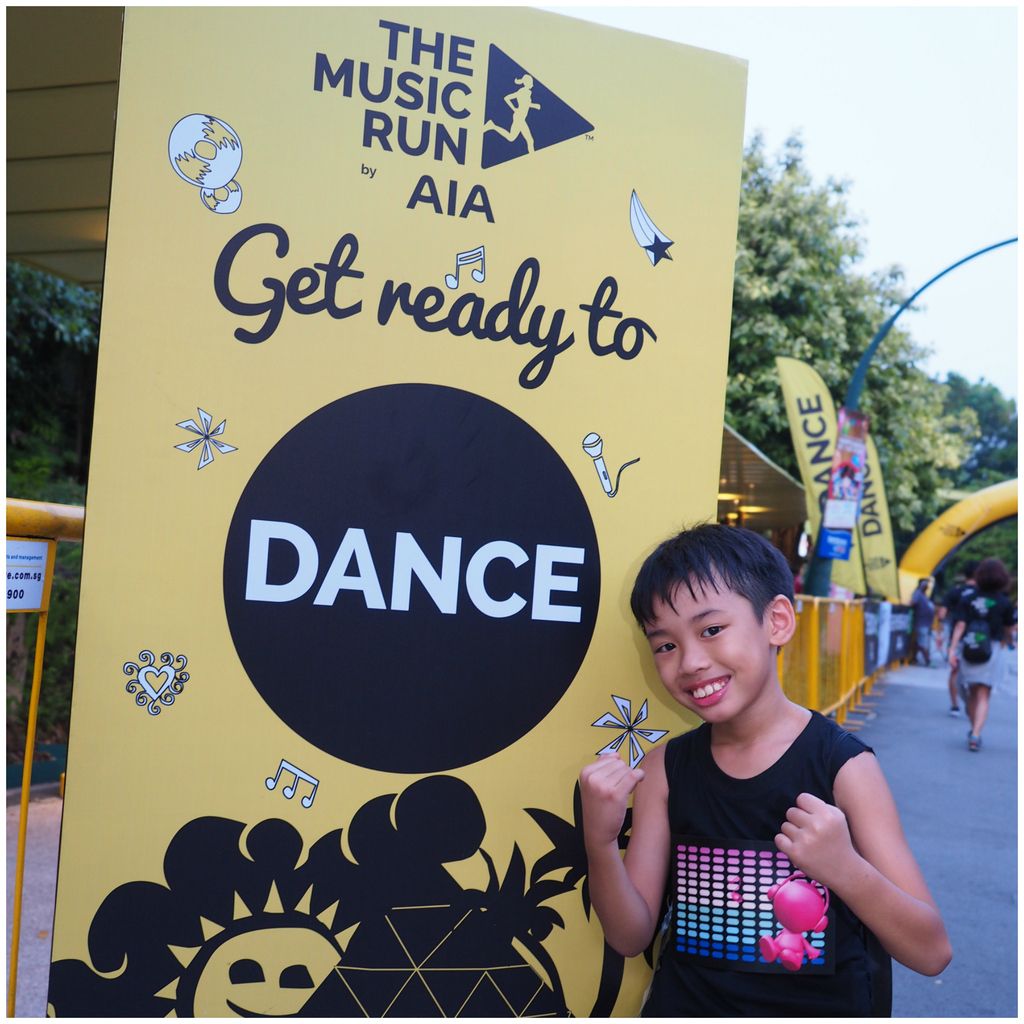 Hiroshi was just glad we made it back to the finishing line!

Spectacular view greeted us. Celebrating the fact that we persevered and did not give up even though the going got tough! #LikeReal 😀 They were actually celebrating AIA's 85th Birthday with a huge bash! DJ Sam Withers was already working up the crowd with awesome music…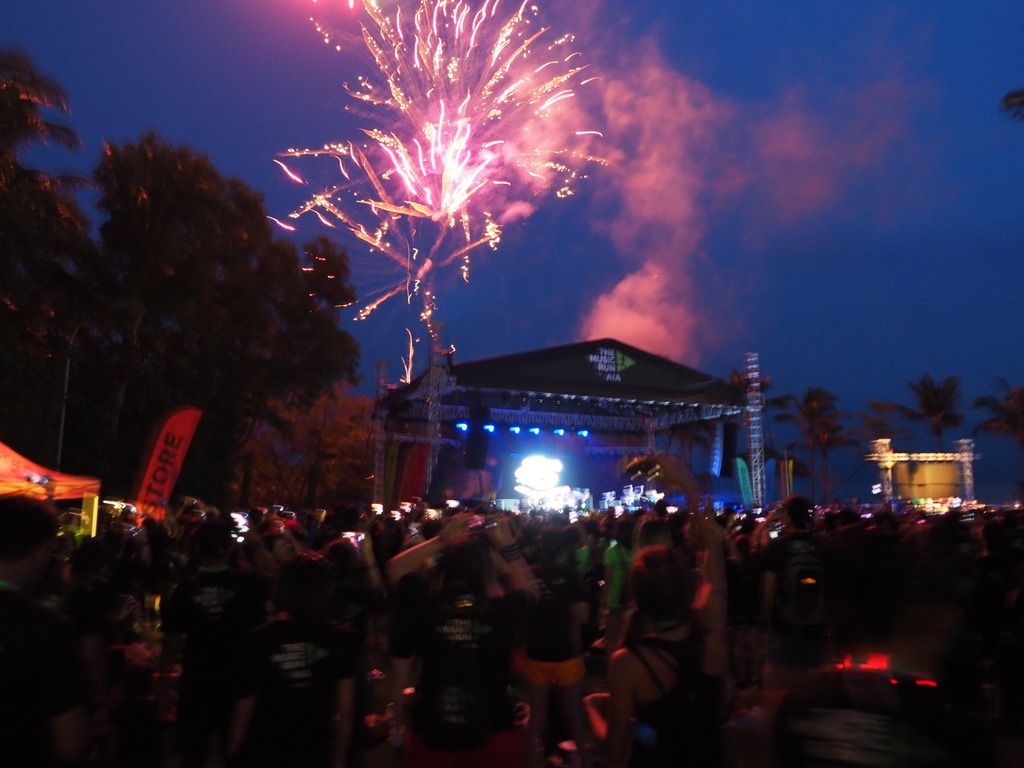 We must have been the LAST to arrive at the finishing line, since they've already kept all the medals when we got back. But, a very kind lady took the trouble to look for them and got us those medals to reward us for our "never-give-up" attitude. Even if it meant coming in last.
Check out the highlights and you might want to sign up for The Music Run next year. 😆

Well, at least now I know Hiroshi loves music but hates running. Perhaps, I'll do The Music Run with Kitson next year and party at the music village till there's no tomorrow.
Full Disclosure: We were invited to The Music Run by Ninemer PR. No monetary compensation has been received. Views and opinion reflected on this blog post are my own and are no way influenced by anybody else.