#NotSponsored #血汗钱 #TBT #ThrowbackThursday #ThePamperedBitchHoliday
Though this post is long overdued (July 2015), I just needed to document this. It's a trip of many first for me. A trip so special that it has it very own quirky hashtag on instagram.
For the first time in 35 years of my life, I'm taking budget airline! Before you get me all wrong, I'm not haolian婆 hor! We are very lucky and thankful for Singapore Airlines travel benefits, Coz Kitson is cabin crew mah!
Went for a crazy durian buffet at RWS a night before the flight.
Honestly a bad bad idea. I tossed and turned in bed and couldn't get to sleep!
By the time I did, I couldn't wake up in time! My travel companion Cherie must have called and messaged me a gazillion times. If she knew exactly where I stayed, I bet she would have tore down my front door to get my arse outta bed! Unfortunately, the phone was put on silent mode. But, thank God I made it in good time! Hello Jetstar, I'm all ready for an adventure!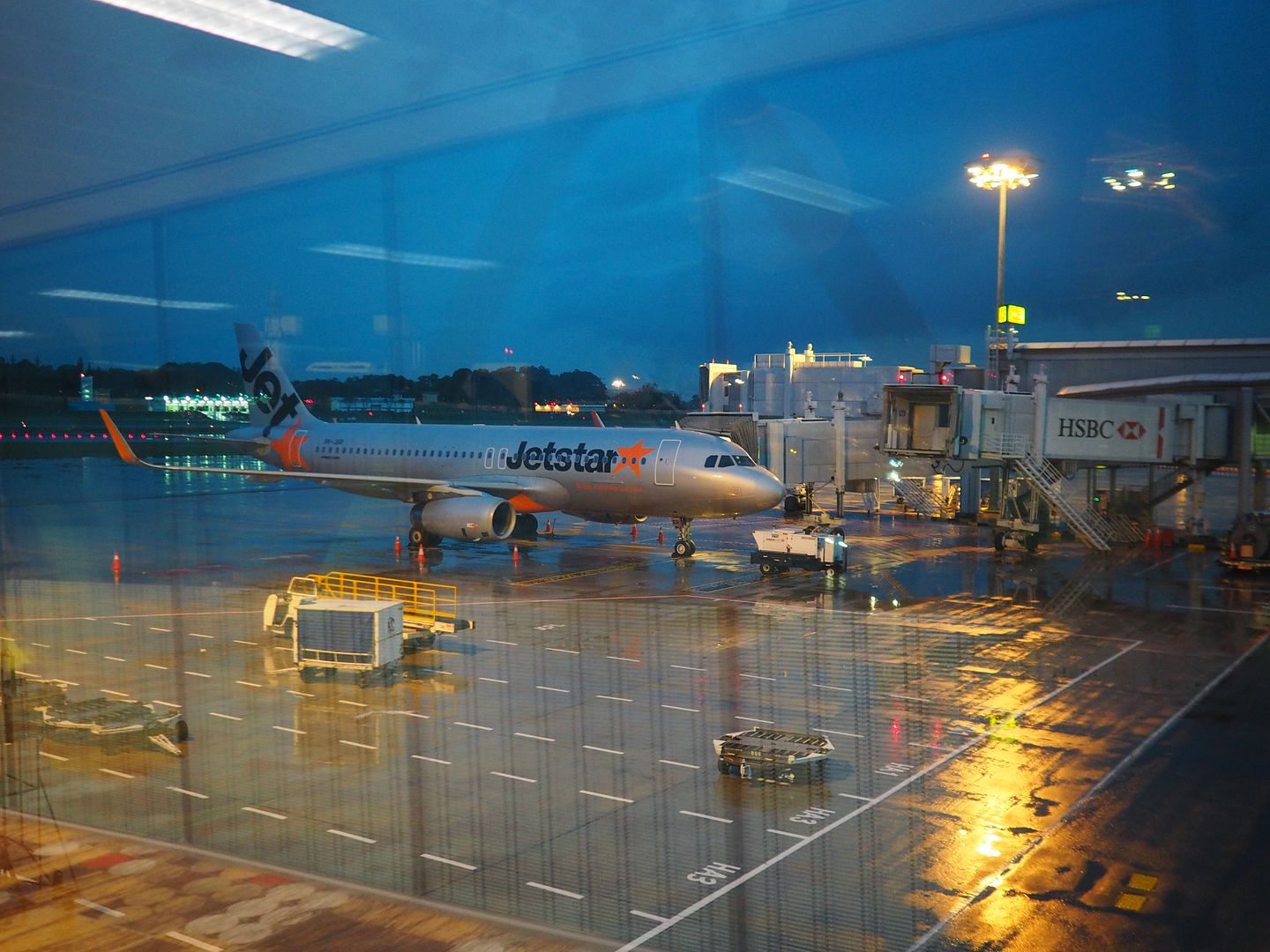 The flight attendants greeted us with zest when we boarded. I remember thinking to myself, "Wow! This aircraft looks comfortable". Walked briskly towards our seat and threw my heavy bottom onto it. Heaved a sigh of relief, Thank God I made it after all the crazy mad rush.
I was slightly amused to see flight attendants doing pre flight safety demo right in front of my eye. When I was still flying for Singapore Airlines, this safety demo thing has always been practiced year after year in the safety evacuation procedure test. But we've never really done it in real life. We've got in-flight entertainment mah! #Pamperedbitches
The only inflight entertainment available for me, the budget noob was people watching. But, I'm not complaining here… Sometimes you just need to disconnect to connect right? 😀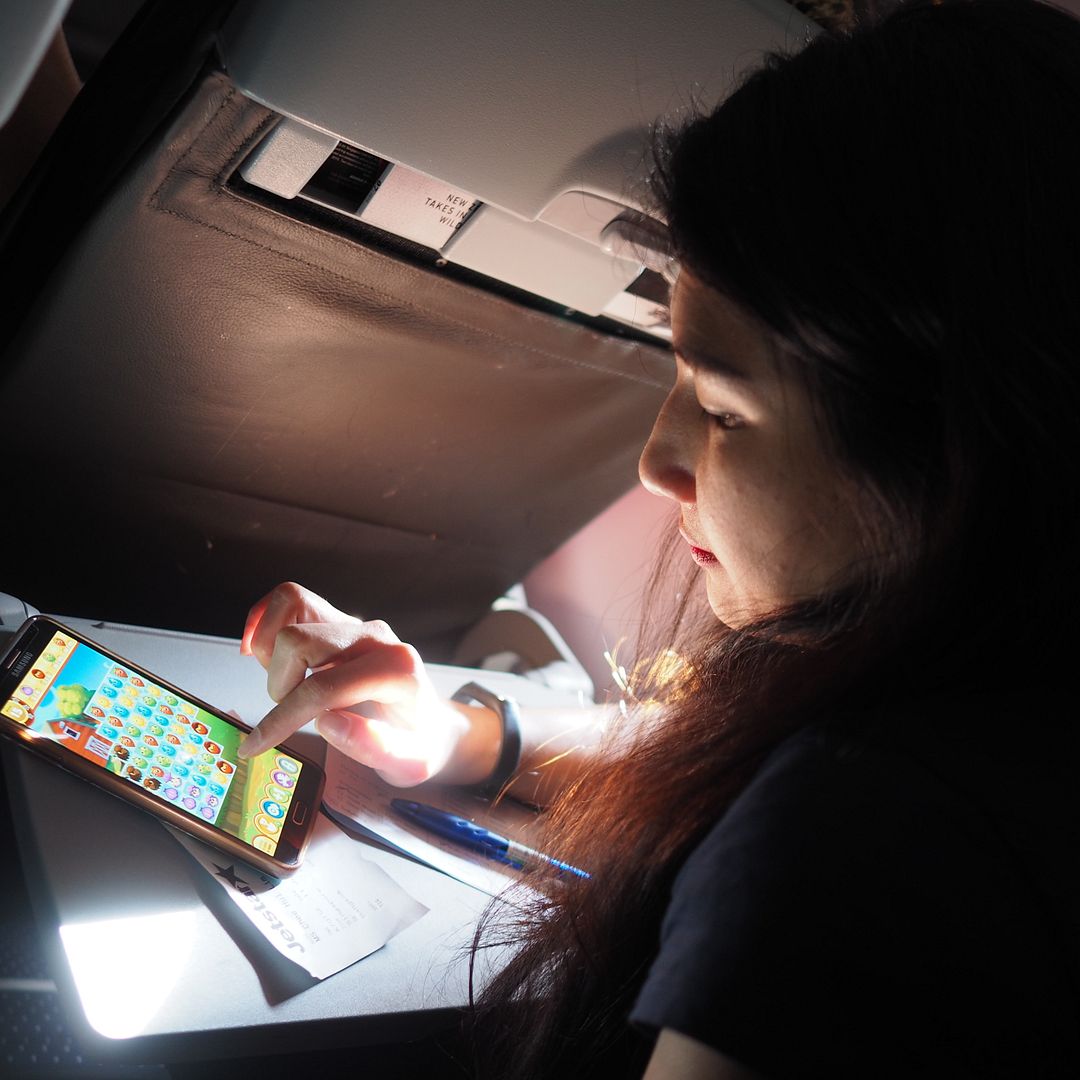 Space was slightly tighter than usual, but heck, we took off and arrived safely! And for that price, it was DAMN WORTH IT!
We wasted no time. The first thing we bought after touch down was a AIS traveller's sim card. AhSoh like me cannot afford to be out of touch you know! #FirstWorldProblems
Cherie getting queue number for taxi.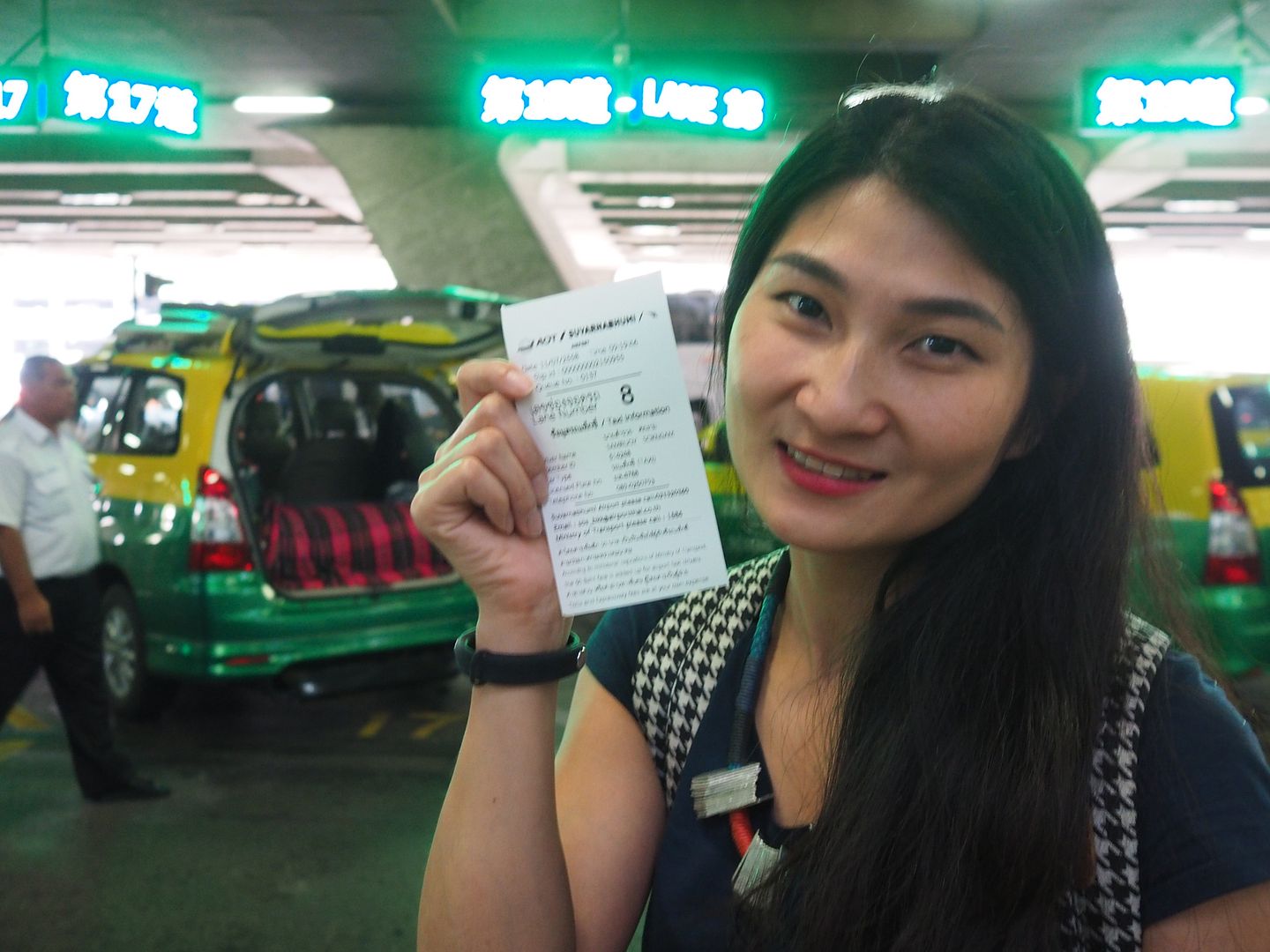 Checking into Red Planet Hotels at Asoke. Rooms were bright with plenty of mirrors!! Don't even get me started with the rain shower in the bathroom. Seriously bang for your bucks!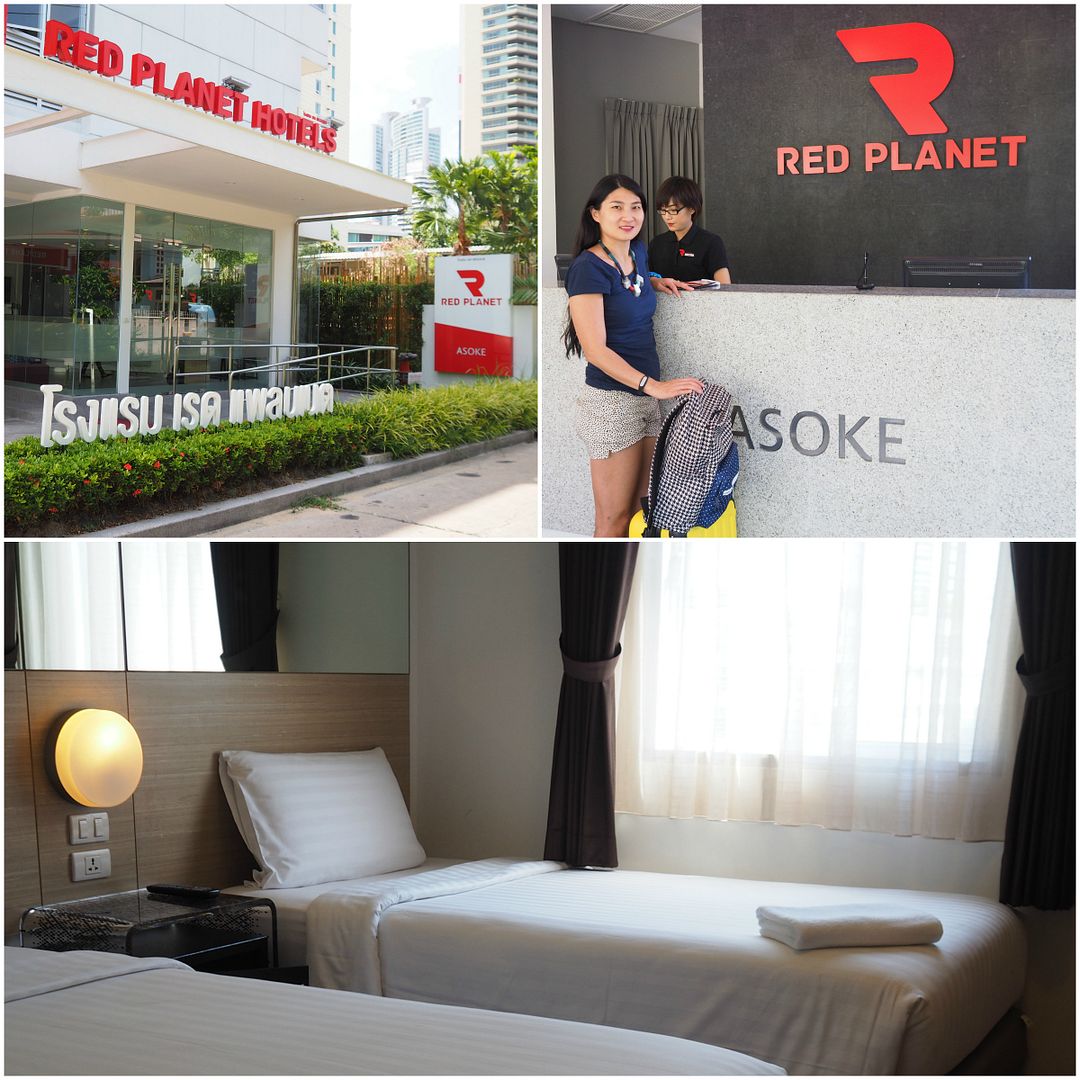 Time to head out for our gastronomical adventure the local way.
And… you know what they say about friends travelling together right? Come back tomorrow and see if Cherie and myself are still in talking terms after the holiday.