When James turned 6 months old he was a flipping Olympian. The kid would flip at every given opportunity, and especially during diapering. As a 3rd time parent I thought my diaper changing skills were comparable to the speed of pit stop tyre changers in a Formula 1 race. But James seems to think otherwise, flipping and crawling away before I could even properly tape him down.
James 295,480 vs Mommy 0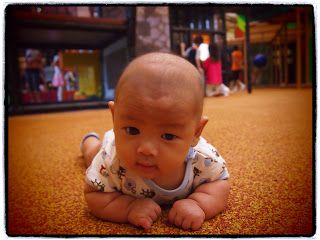 🙁 I am not taking another day of humiliating defeat.
Time to move onto diaper pants where I, the slow poke
would no longer have to fumble with tapes on diapers.
Being the youngest among 3 kids, James is cheeky.
He learns fast and often mimics his older siblings.
Wearing diaper pants gives him the freedom
of removing his diaper for pee pee drills on the potty all by himself.
Self-Lead Potty Training = Lazy Parents 🙂
Did you know that Drypers Drypantz fits little babies from as early as 7kg?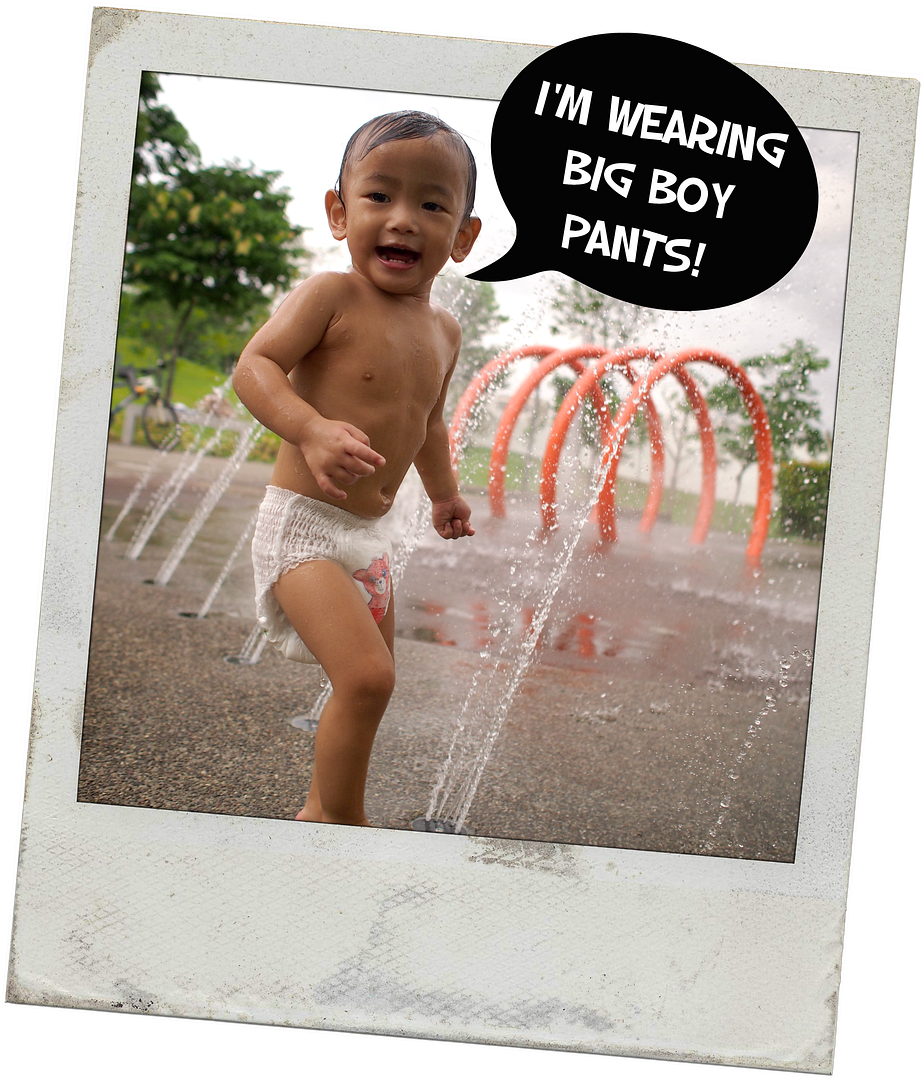 The soft cover on Drypers Drypantz is a huge bonus for the well being of James's sensitive skin due to eczema. Breathable Comfort Fit™ waistband also ensures that James enjoy maximum comfort by reduce chances of rashes, redness and pressure marks along the waistline. A comfortable baby is a happy baby.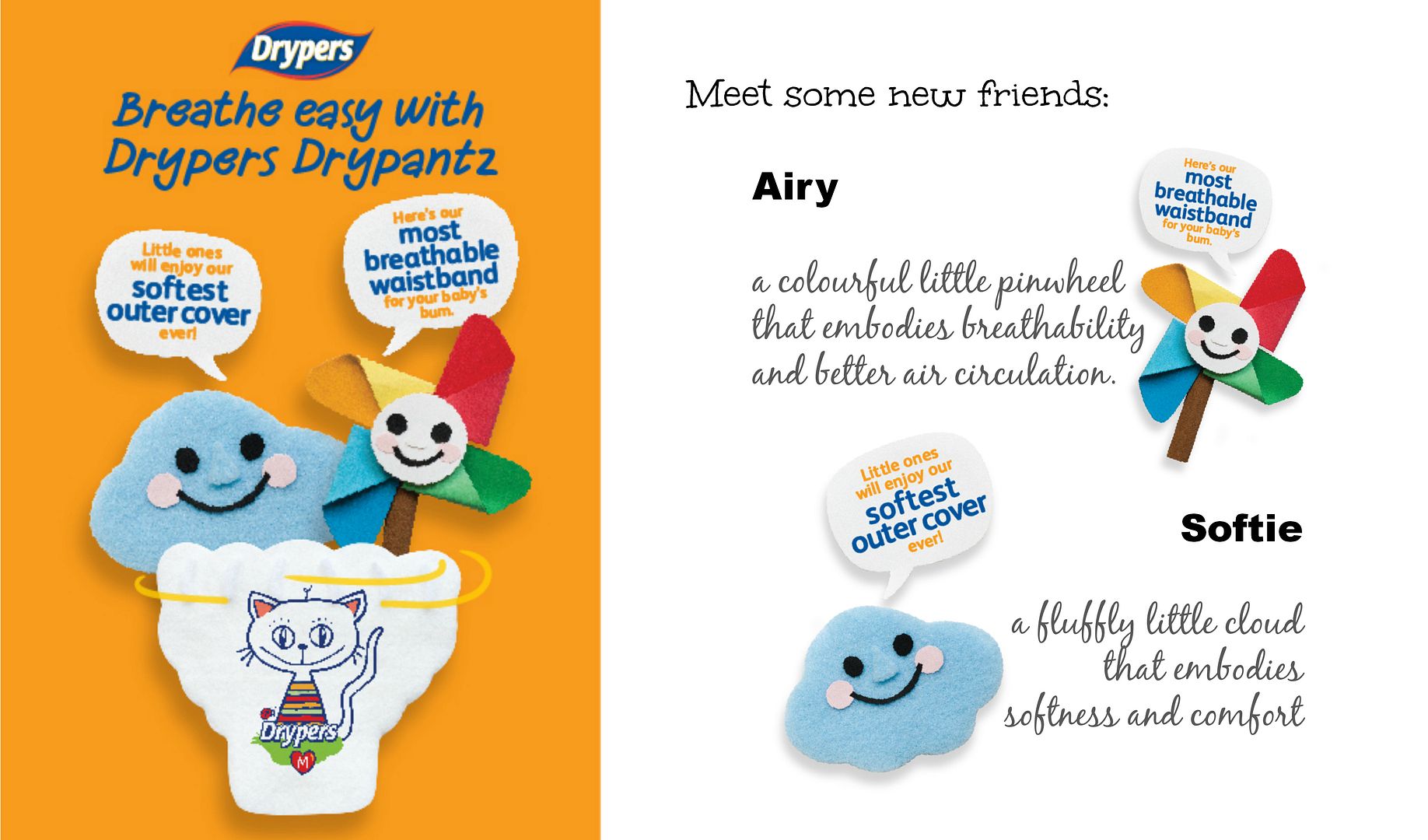 In addition, the newly improved Dryper Drypantz which contains 4 Natural Plant Extracts; Aloe Vera, Chamomile, Olive Extracts and Vitamin E, also helps to keep James's skin healthy and comfortable throughout the day. Now that the well being of James's sensitive skin is well taken care of, I can breath easy.
Sharing 5 essential tips to choosing the Ultimate Diaper Pants.
Step 1:
Choose one that best correspond to your baby's weight.


Step 2:
How to effectively wear a diaper pant?
-Put your hands through the bottom of the diaper pants and gently ease your baby's legs into the openings.



-Ensure that the waistline of the Diaper Pants is above baby's navel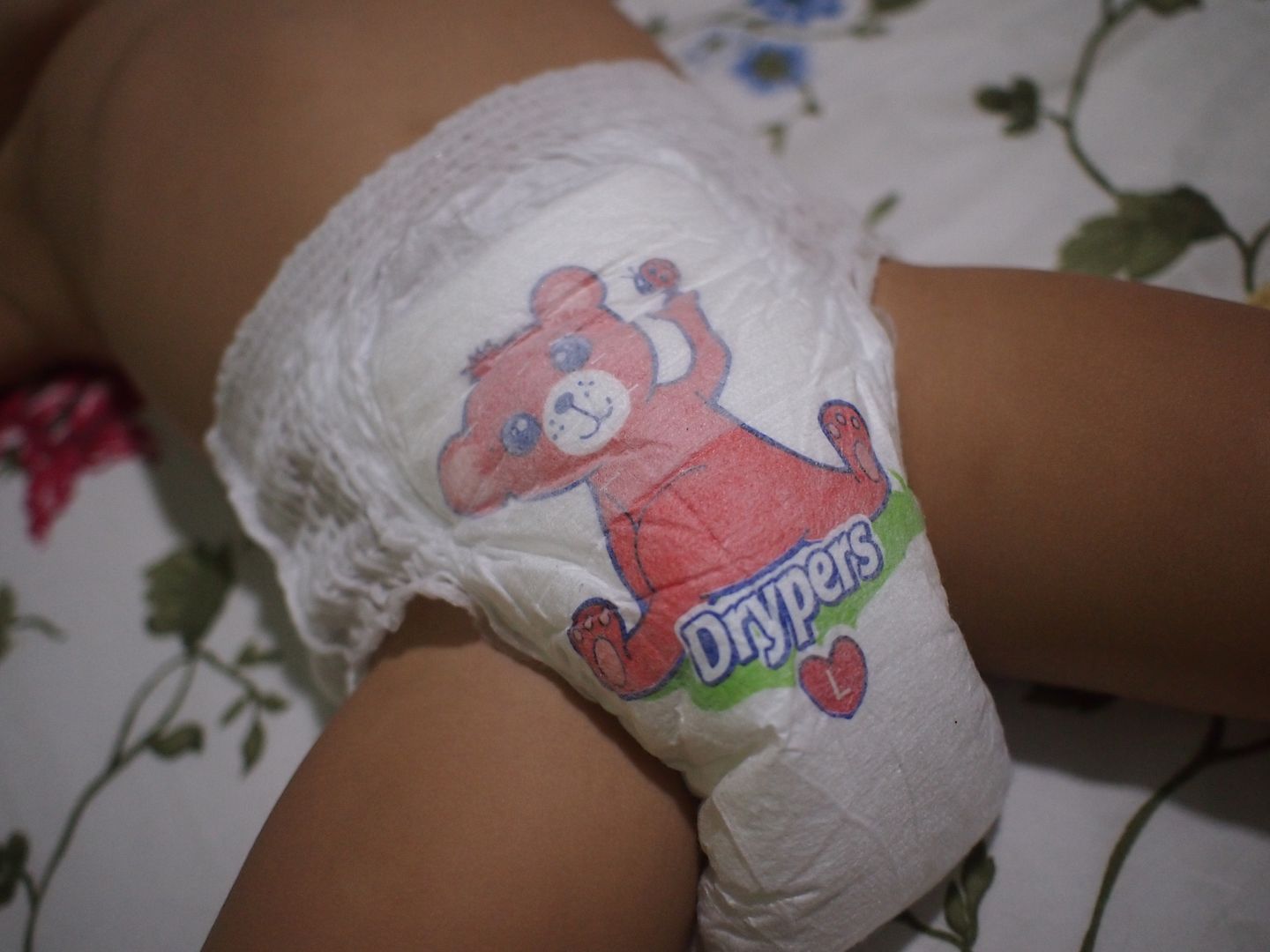 -Check the fit around the thighs and ensure gathers are not folded inwards.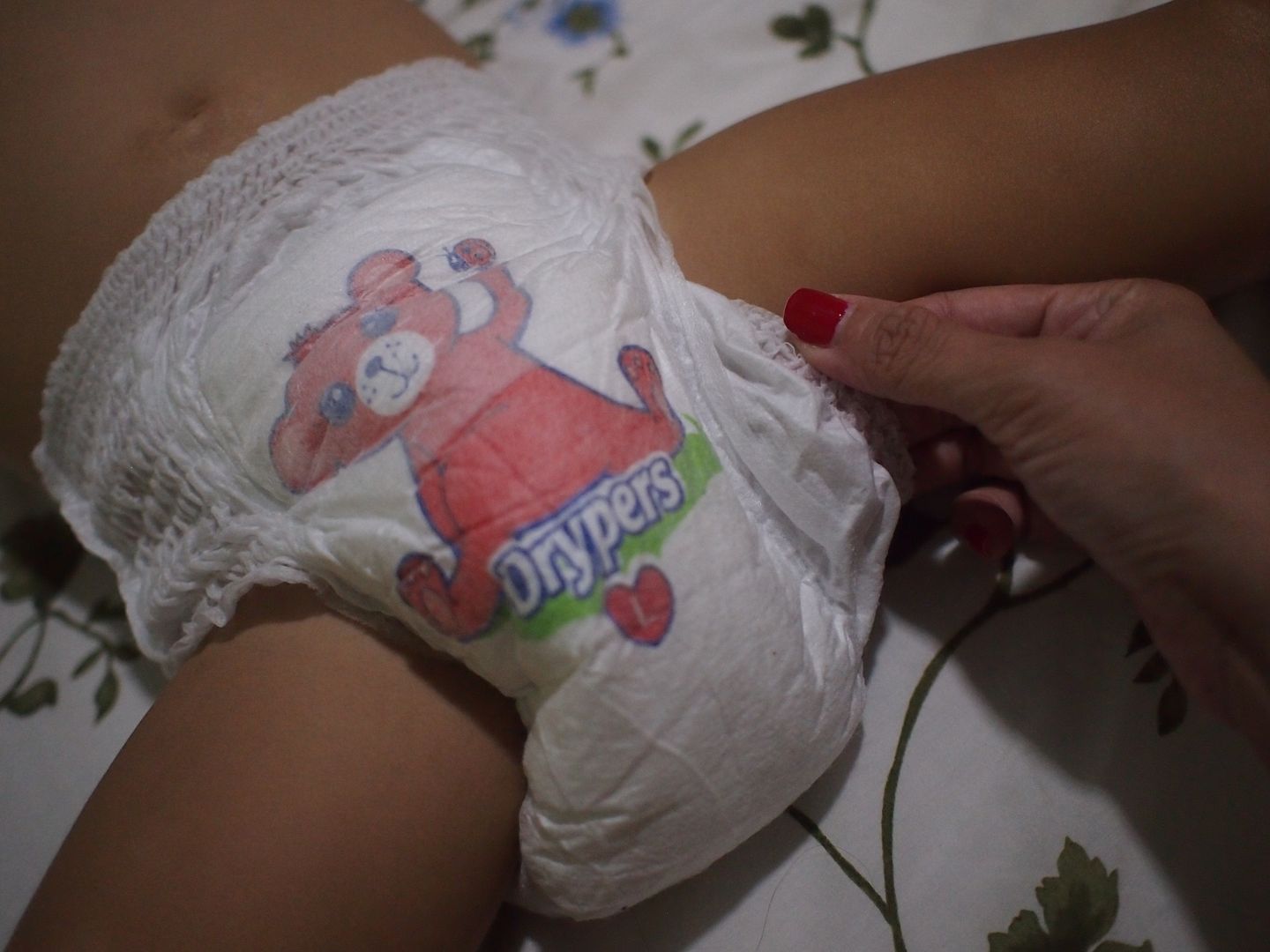 -If you have a little boy, make sure that his "pee pee" is pointing downwards.
Step 3:
Ensure a proper fit.
A properly fitted diaper pants will ensure utmost freedom of movement for baby.
Tell tale signs of a ill fitting diaper pants:
– Redness around the waist and thighs
– Rashes
– Pressure marks
– Gaps around thighs and waist
– Drooping diaper which sags and needs to be pulled up constantly.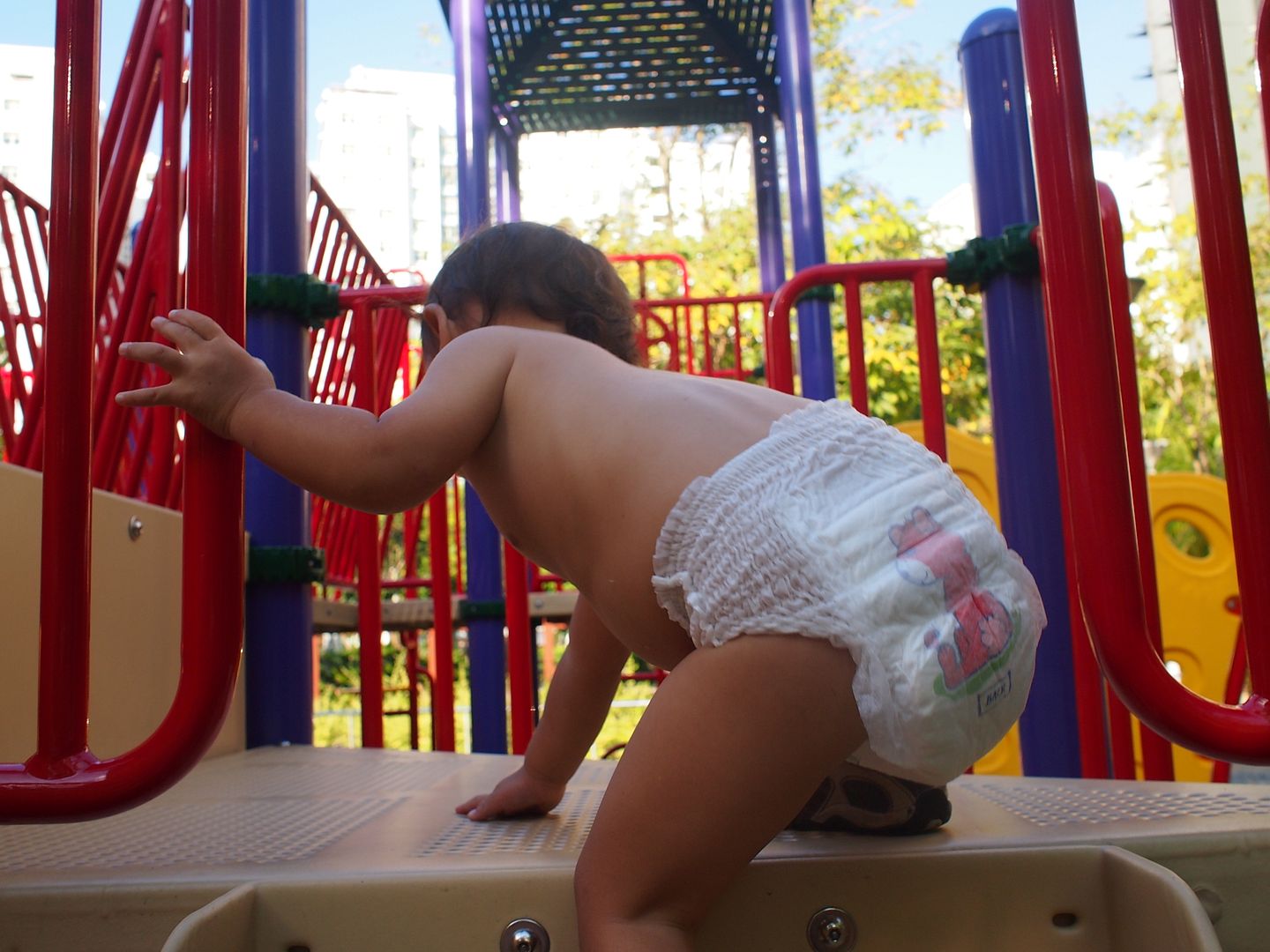 Step 4:
Diaper pants should be clearly labeled Front and Back
Nothing is more frustrating than
staring at a diaper pants without knowing which way to wear it.

Step 5:
Stay calm and
Breath Easy with Drypers Drypantz today.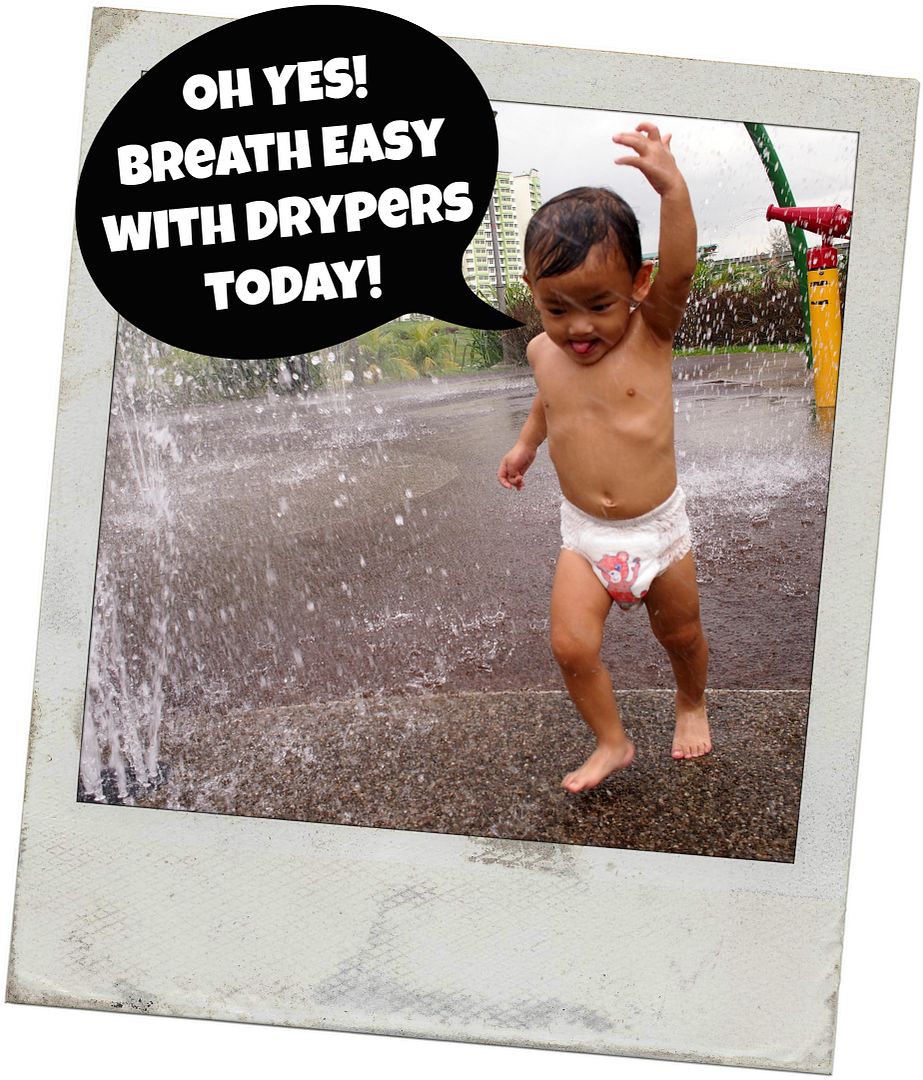 Sampling
Log on to www.facebook.com.sg/DrypersSingapore to request for FREE samples.
Promotional Offering (July 2014)
Specially for the month of July, Drypers Drypantz can be purchased for a special trial of $10.95 per pack at participating supermarkets and hypermarkets. This works out to be only 29-35 cents per piece (depending on pack count). Sizes available: M44, L36, XL32, XXL28
Facebook Contest
Play the Drypers "Breathe Easy Breeze" game. Top scorers from every week stand a chance to walk away with fantastic prizes! Prizes include $100 cash vouchers and tickets (worth $88 each) to Lunchbox Theatrical Production's "Bubble Magic" show, happening in early September 2014.
Full Disclosure: This is a sponsored review. We received products for the purpose of this review. Views and Opinion are our own.
Comments
comments