I've been plagued with a skin condition since very young. It's not life threatening, but I just can't simply ignore it! Tiny bumps started popping up around my eye area when I first started on a skincare routine at 9 years old. I hear you screaming in shock! My mama was THE "beauty influencer" I looked up to at a tender age! Vainpot-ni-siam kinda runs deep in our blood…
I didn't know what they were. My any-own-how hantam diagnosis from Google seems to point me to the directions of it being milia seeds. I've actually stopped using any eye care product in fear of further worsening the condition since I thought milia seeds were caused by using products that were way too rich around the delicate eye area.
As I grow and age ever so gracefully, those bumps got more and more obvious! I've been on the lookout for a good medical aesthetic doctor to check out and treat this condition. So when Flora Isabelle posted about her experience on Halley Medical Aesthetics, I decided to go and get a consultation done with a medical professional rather than just trust Google.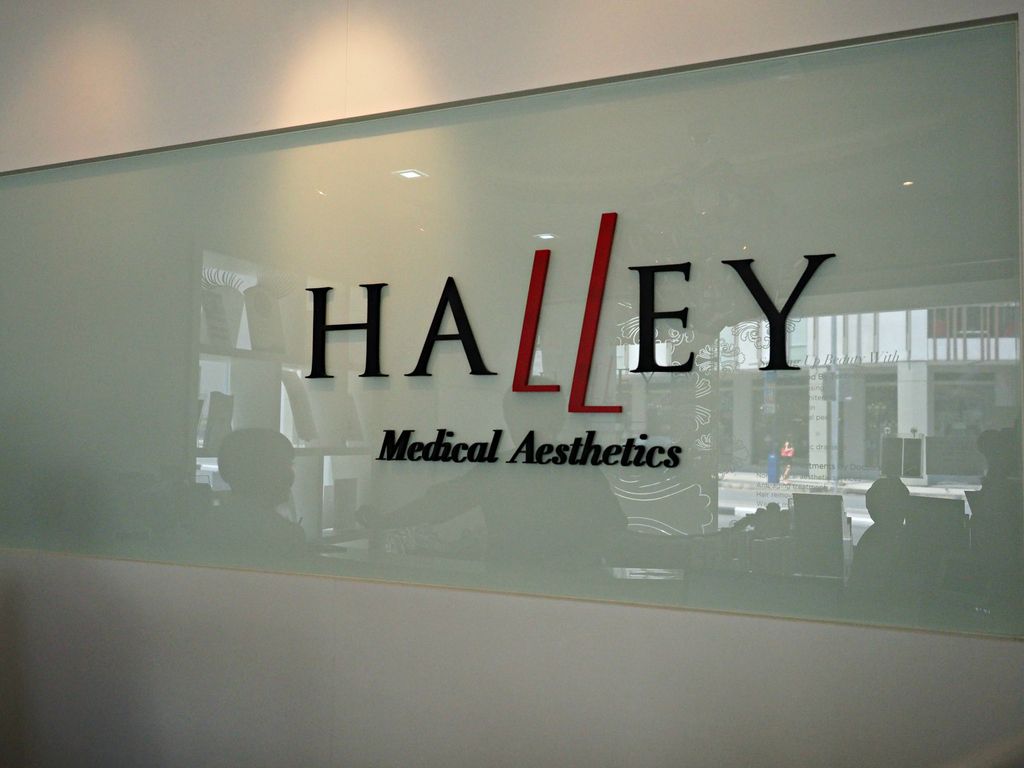 Wasn't sure why I waited so long to consult a professional! Dr. Terence Tan is incredibly friendly and very approachable. I felt very much at ease during consultation. In just one glance, I was told that those tiny bumps were not milia seeds but syringoma instead.
20 years practicing experience really beats self assessment and Google hands down!

Sy-simi-goma?!? Such a big word that I've never heard before. Dr. Terence Tan patiently explains the differences between milia seeds and syringoma. Looks same same but different!
Milia
Syringoma
– Asymptomatic, keratin-filled cysts.


– Superficial, pearly white, 1-2mm in diameter.

– Skin-coloured or yellowish, small, asymptomatic dermal papules that may appear translucent or cystic.
– Less than 3mm in diameter. Multiple in symmetrical clusters.
And you know what… the sway thing is, Asians are more prone to Syringoma. The only way to get rid of Syringoma is by CO2 laser. Dr. Terence Tan advised that the results are often uncertain and the ability to heal differs. And there's no telling if you're that lucky bitch who would heal perfectly or the sway one who would end up scaring coz your skin cell lousy-pox don't regenerate fast enough. 😥
Judging from my age and my ability to heal I think I'll most likely fall under the sway-chee category. So better don't take that risk loh!
Dr. Terence Tan asked if I had any other concerns. Of course I do, and my list is even longer than my grocery shopping list. Apart from Syringoma, I've got plenty of fine lines, a collection of prada eye bags and slight hollow + sagging skin due to aging. It would also be an absolute bonus if Dr. Terence Tan could do something about my nose bridge which was close to non-existence.
For a total overhaul of the face, Dr. Terence Tan suggested Ultherapy; a skin tightening treatment that uses high intensity focused ultrasound to lift droopy eyelids, fill in wrinkles, reduce the appearance of eyebags, and tighten sagging skin on the cheeks area.
Whereas for my close to non-existence nose bridge, Dr. Terence Tan suggested using fillers to create a more projected mid face to compliment my forehead and chin. And while I'm at it, I could also consider fillers for tear trough as it would fill up my hollow under eye hence reducing the appearance of dark eye rings.
Decisions. Decisions. Decisions.
I've decided to go with the fillers. YOLO, don't want to live with the nagging feel of "what ifs"… Bye bye photo editing apps, I could actually have chio-er nose bridge in real life!
Check back soon as I share first hand virgin experiences on nose bridge and tear trough fillers. Mad excited! #YOLO #JustDoIt
Comments
comments