After a short hiatus since February, I'm now back into the hustle and bustle of Public Relations industry. Things are moving a lot faster and I can't be more thankful to be given opportunities. I decided to give myself a well deserved pampering treat after a busy week at work. I signed up for Mary Chia Hinoki Cypress Face Sculpting Treatment to unwind and hopefully brag on Instagram with the hashtag #iWokeUpLikeThis! 😆

I was told the treatment would leave me with a well contoured face and glowing radiant skin. "准吗? 真的有那么神奇吗?" I asked in disbelieve. Apparently, the magic lies in a special tool made from the therapeutic Hinoki Cypress tree. The shape of the tool was designed to mimic the physical shape of a therapist's hands at work, with up to six times the strength to enhance its effect on the lymphatic drainage system. I kept a skeptical mind with such exaggerated claims!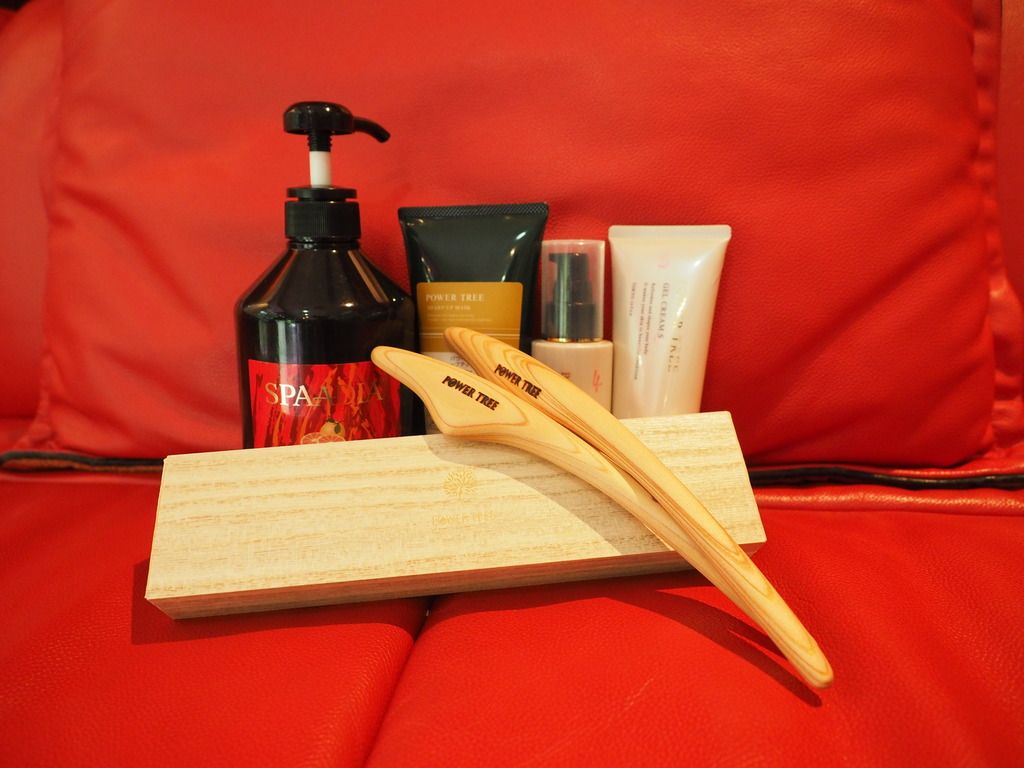 Like any other facial treatment, we started of with a cleansing routine using a gentle cleansing foam. Then a warm face and head compress was used to kick-start the treatment process. Thereafter, a blend of Grapefruit and Grape Seed oil was applied and my therapist worked her magic with light pressure on various pressure points along the décolleté and neck to stimulate detoxification through lymphatic drainage using the Cypress hand apparatus. This is to reduce the appearance of uneven skin due to clogged nodes and tired muscles.
My therapist has been working on the left side of the décolleté, and the image below shows that the area of the left collar bone is clearly lifted! I'm now a believer! Damn magical right!!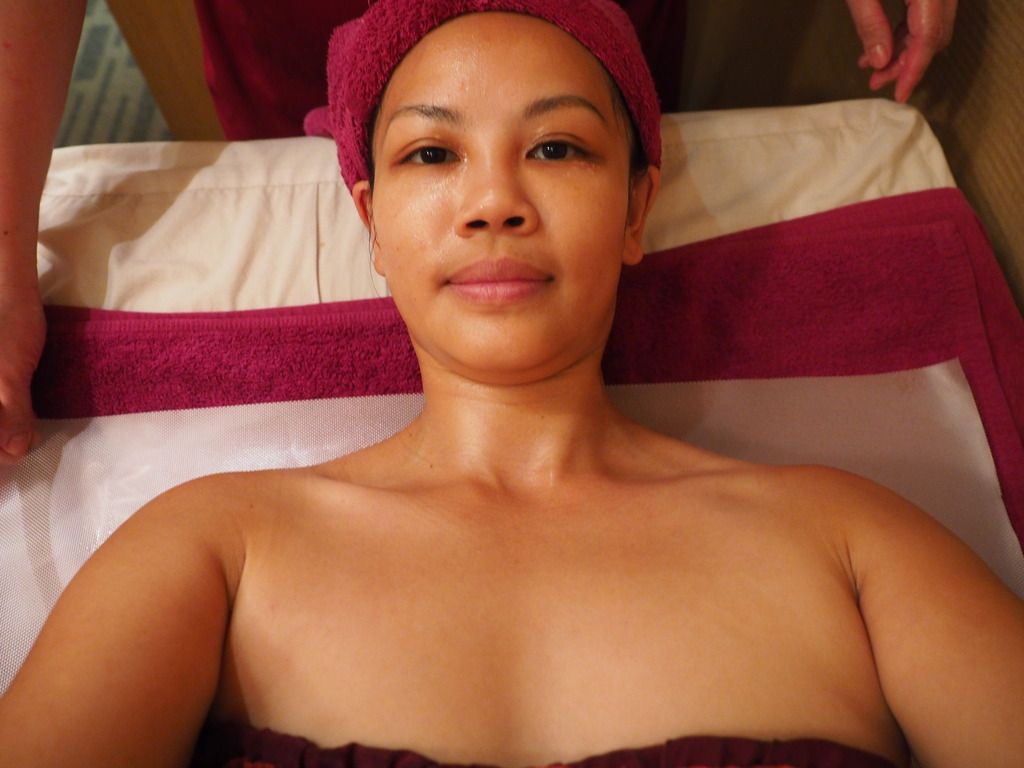 The pampering treat continues with soft hand massage across all key area of the face. Followed by the "magical" Cypress hand apparatus dipped in the Grapefruit oil gliding across the contours of the face, concentrating on facial acupuncture points to shape, detoxify as well as stimulate cells. Although the image below isn't that obvious, but the left side of my face where the therapist was working on seems to be slightly lifted and contoured. 🙂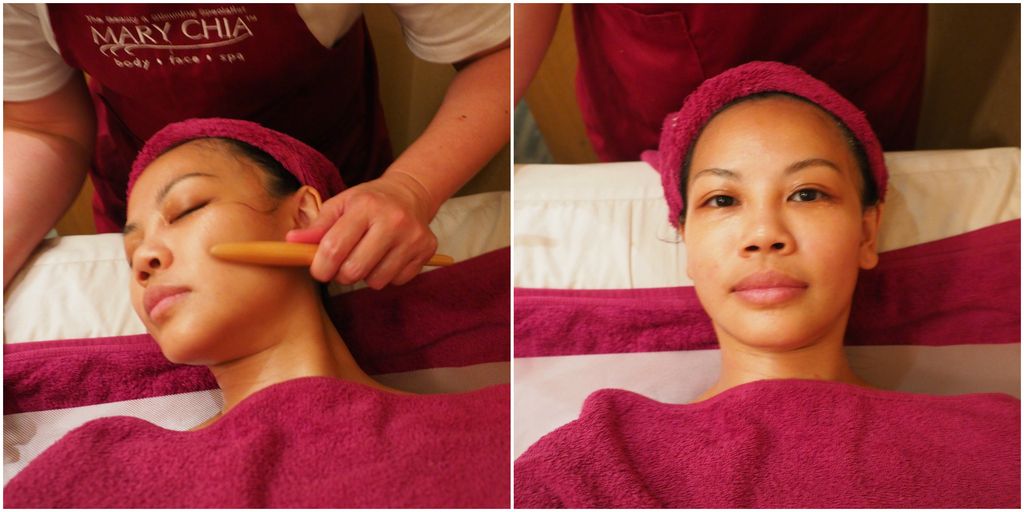 A balancing mask was left on for 20 minutes to improve the radiance of my face.

Cold compress to seal the goodness all in!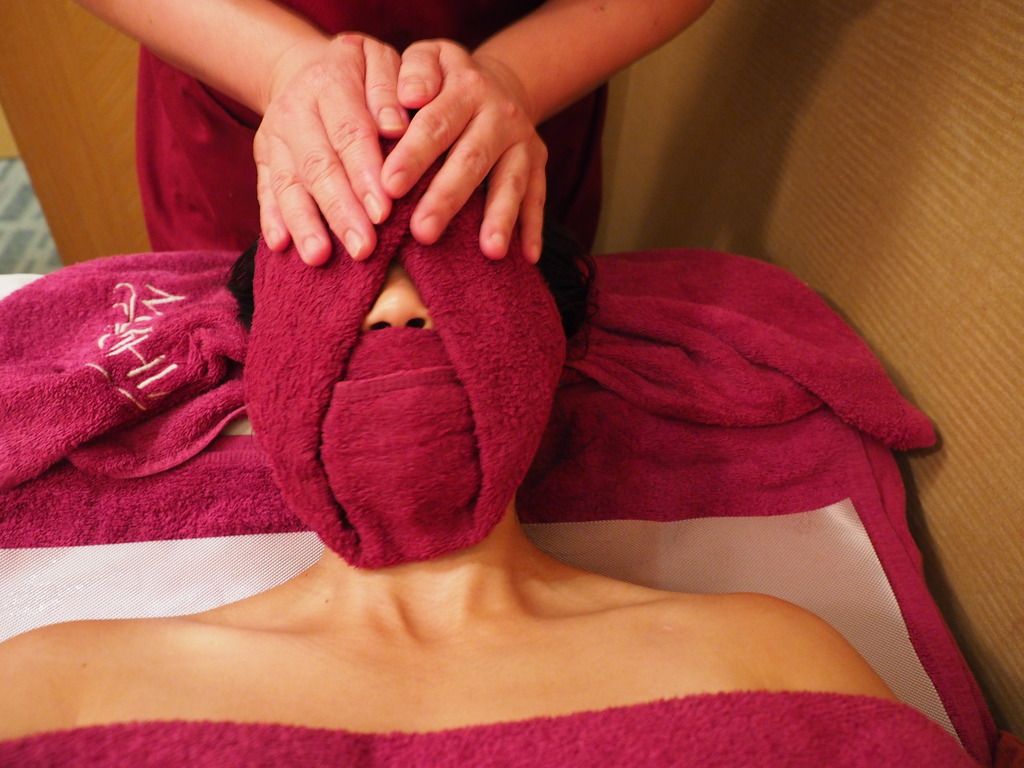 A final generous spritz of Mary Chia's renowned MU V.TIVATE Mist Spray is added to intensify the lifting effects from the Hinoki Cypress Face Sculpting Treatment. That was 90 minutes well spent! I walked out of the treatment room refreshed. Feels like a million bucks with my skin shinning like a diamond and a more contoured V-face shape. #iREALLYwokeUpLikeThat!
For up to date promotions by Mary Chia, visit their Facebook page.
The Hinoki Cypress Face Sculpting Treatment is 90 mins and is available at an introductory price of $180 before GST (Usual price $235) across all Mary Chia and Urban Homme centres.
Full Disclosure: We've been invited to Mary Chia to try out the Hinoki Cypress Face Sculpting Treatment for the purpose of this review. No monetary compensation has been received. Views and opinion reflected on this blog post are my own and are no way influenced by anybody else.
Comments
comments