Now I could leave the house looking decent even if I had "no" make up on.
Left: My Original Mugshot Right: After Eyebrow embroidery and eyelash extension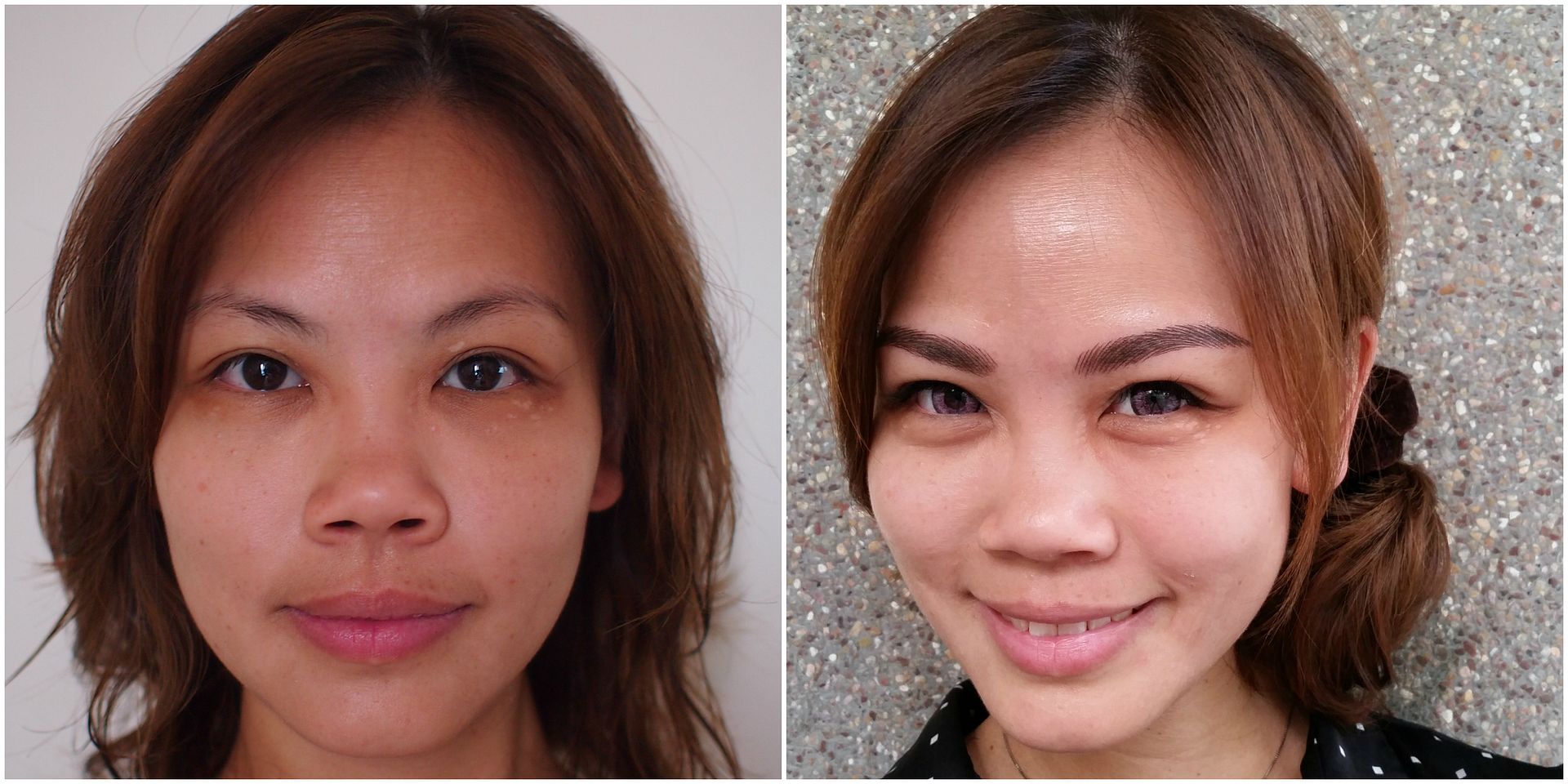 Being a certified make up artist means that I've pretty much seen the good, the bad and the ugly when it comes to eyebrow embroidery. I was apprehensive. But yet, with 3 kids I simply do not even have the time to look at the mirror anymore. I often leave the house looking less than desirable…
I had enough of looking far worst than Maria next door, so I took the plunge.
It wasn't easy. It was nerve wrecking, and I had thoughts of chickening out.
But when I was introduced my brow artisan; Coco, a veteran in the eyebrow and facial grooming industry with more than 2 decades of experience, I heaved sigh of relief knowing that I will be well taken care of.
The lingering fragrance in the tea gathered my senses back…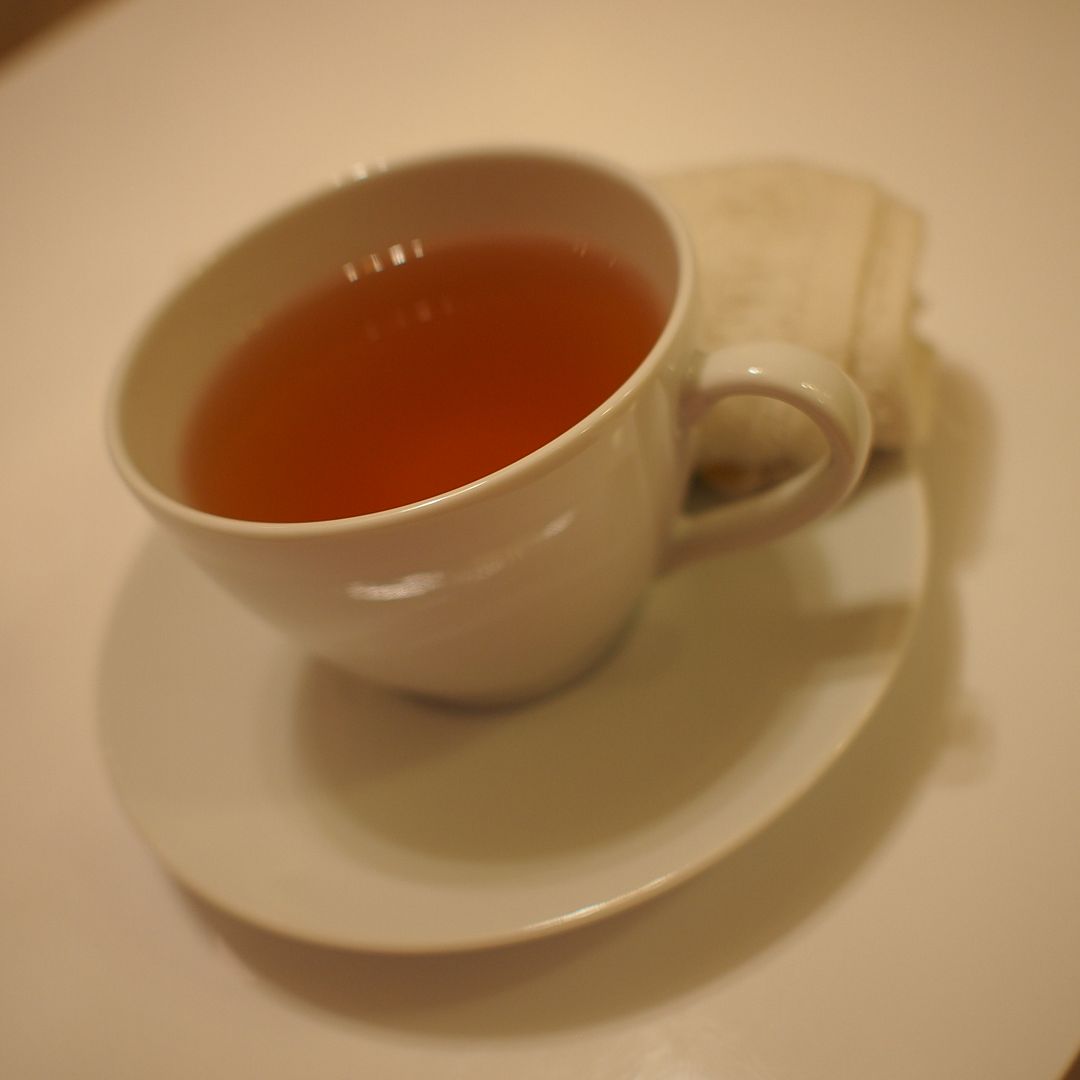 Anesthetic cream was applied. But unlike the usual industry standards of putting cling wrap over the anesthetic cream, Browtisan uses 3M™ Tegaderm™ Transparent Film Dressing. This is done to ensure that the anesthetic cream is fully effective.


After detailed consultation by Coco,
eyebrows were trimmed and filled in with eyebrow pencil to emulate the final look.


Waggle your brows and see if you liked it.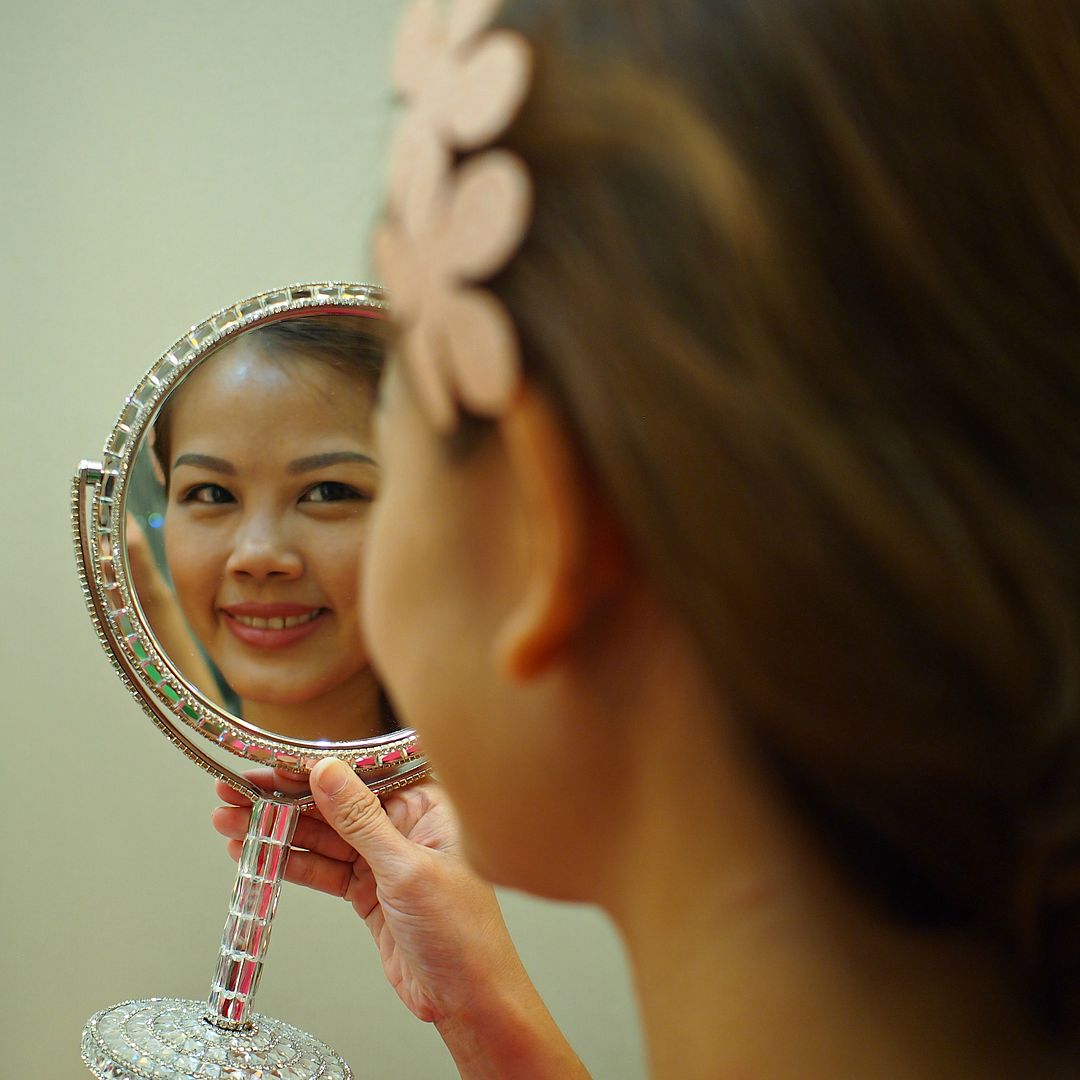 If you are not comfortable with it, you can still change it…
So take your time to decide.
Since I loved the shape, we proceeded into the treatment room.
As I lay down waiting for the procedure to start, it was hard not to notice how lush the bed is! It is soft, comfortable and cushion-y. And not to mention the amount of pillows to make me feel right at home!
Coco puts on her amplifying glasses and carefully work on my brows. Strangely, it wasn't as painful as I imagined it to be. You could always ask for more local anesthetic lotion to be applied on if you have lower threshold for pain.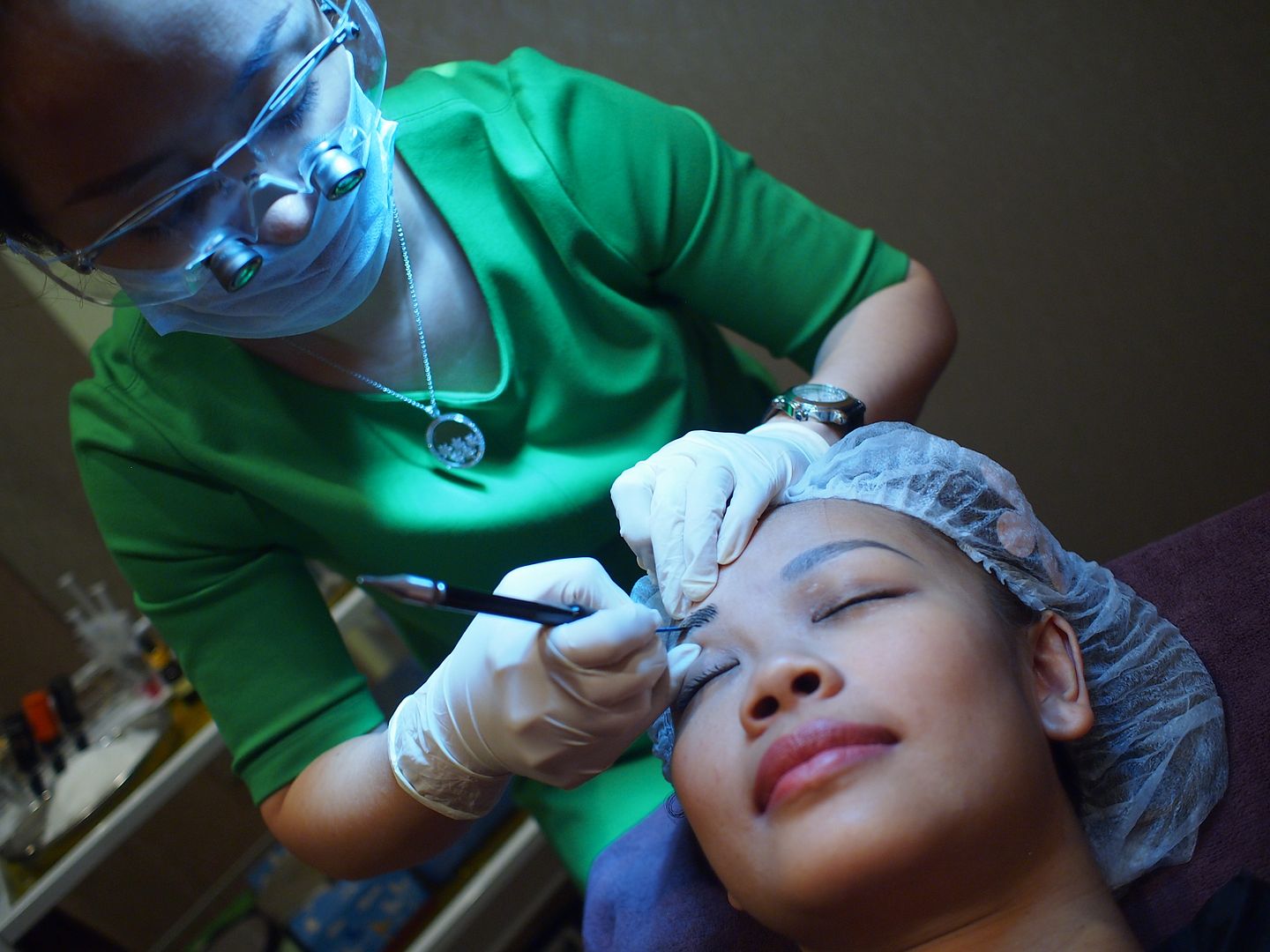 What is the differences between Eyebrow Embroidery and Eyebrow Tattoo?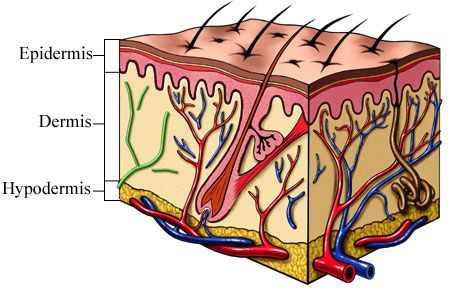 Eyebrow Embroidery is done on the epidermis (superficial) layer of the skin with minimum intrusion, so you shouldn't see any blood in the entire process. It is a semi-permanent procedure, often lasting from 2-4 years with occasional touch ups. And it is definitely a lot more natural as compared to eyebrow tattoos.
Eyebrow Tattoo is a permanent procedure done by penetrating ink deep into the dermis layer causing the skin harm, scaring and bleeding.
Our facial muscles react differently when we are seated upright as compared to lying down, so Coco sits me up on a chair to check if my newly embroidered eyebrows are done to perfection. I was impressed by how detailed she was!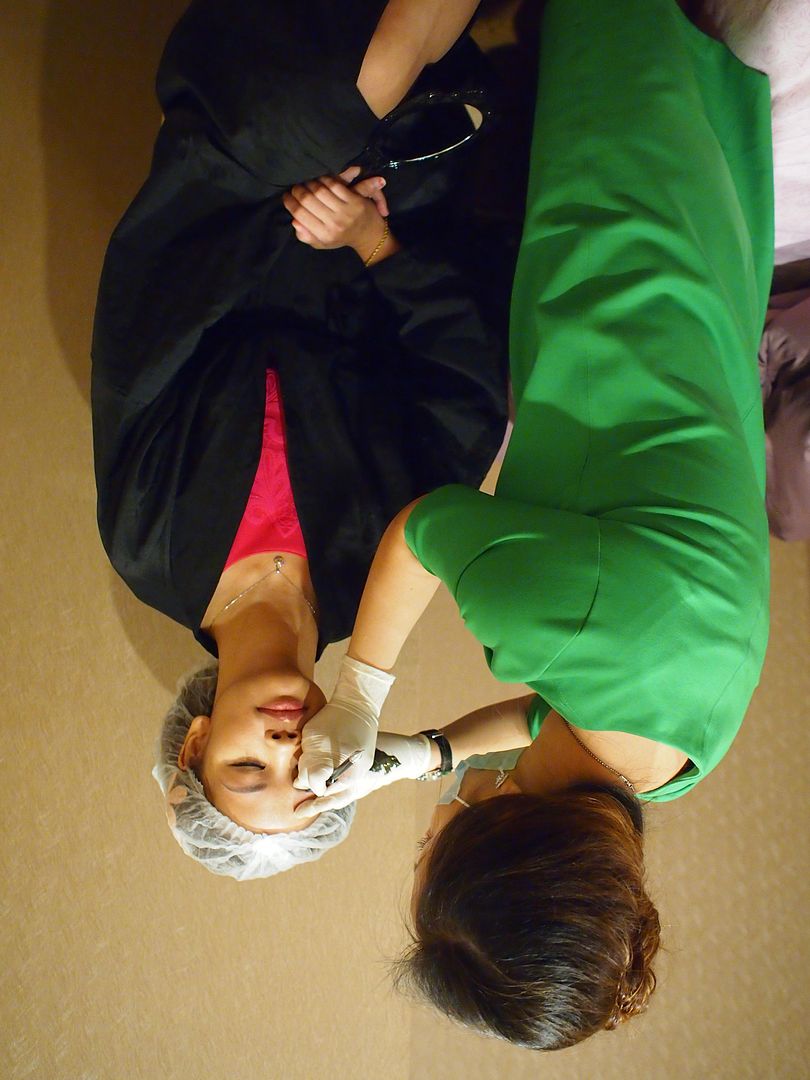 Can you see that eyebrow embroidery is done stroke by stroke?
Which are my own brows and which are "planted" by Coco?
Can you tell? I am not able to tell them apart anymore…


Since I was in the mood for some pampering, I've decided to put on some eyelash extension too. Picture above shows my "naked" eyelash. I could do with some help in the volumising and lengthening department for these ridiculously short eyelashes!
A heated eyelash curler is used before eyelash extension procedure. This extra step is done so that our natural lashes are nicely curled for the eyelash extensions to sit on.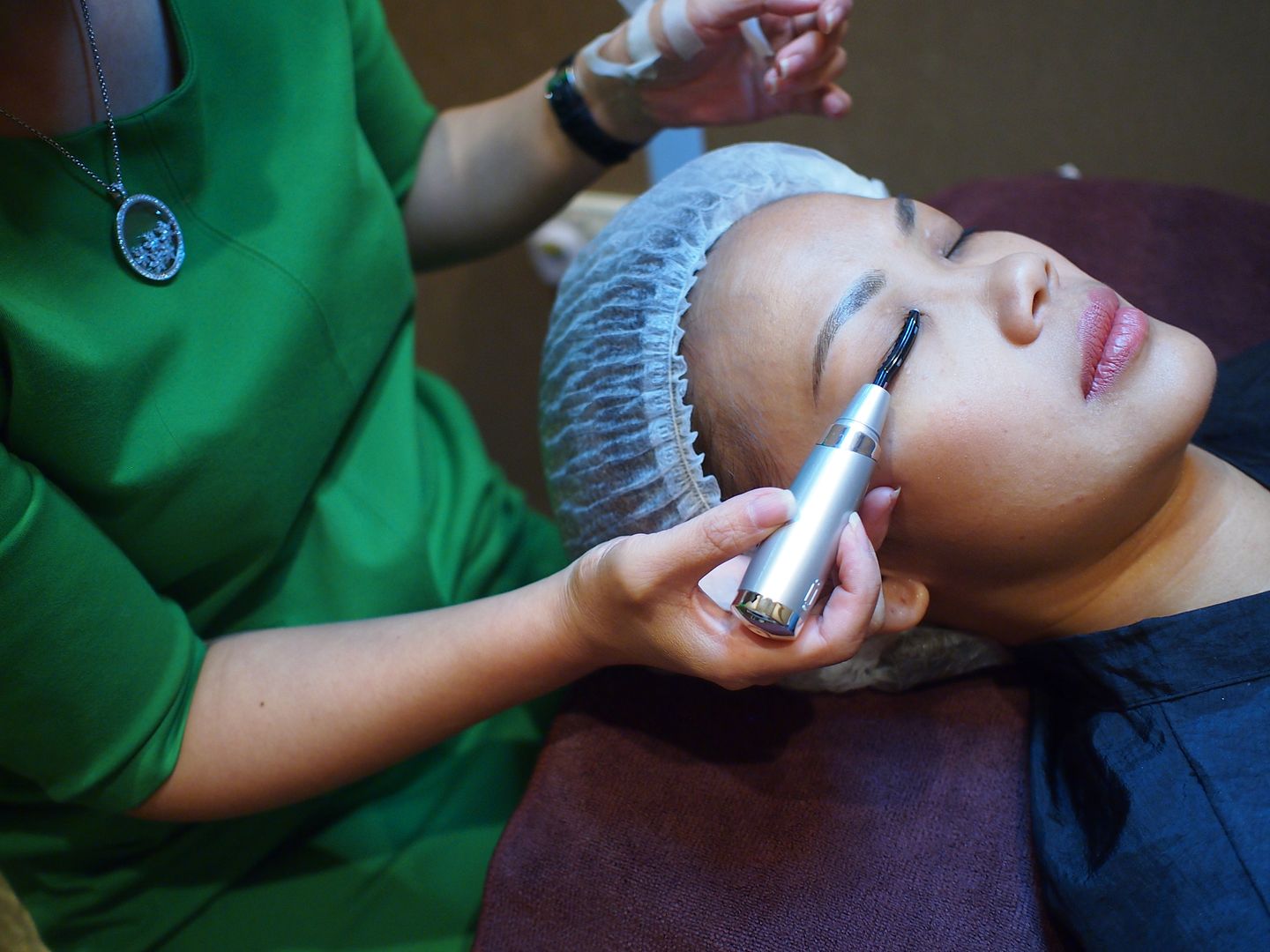 With the help of the amplifying glasses, Coco puts on individual strand of eyelash extension on each eyelash. It was a precision labored task, Coco made sure that the eyelash extension was about 1mm away from the roots of my eyelashes the best results.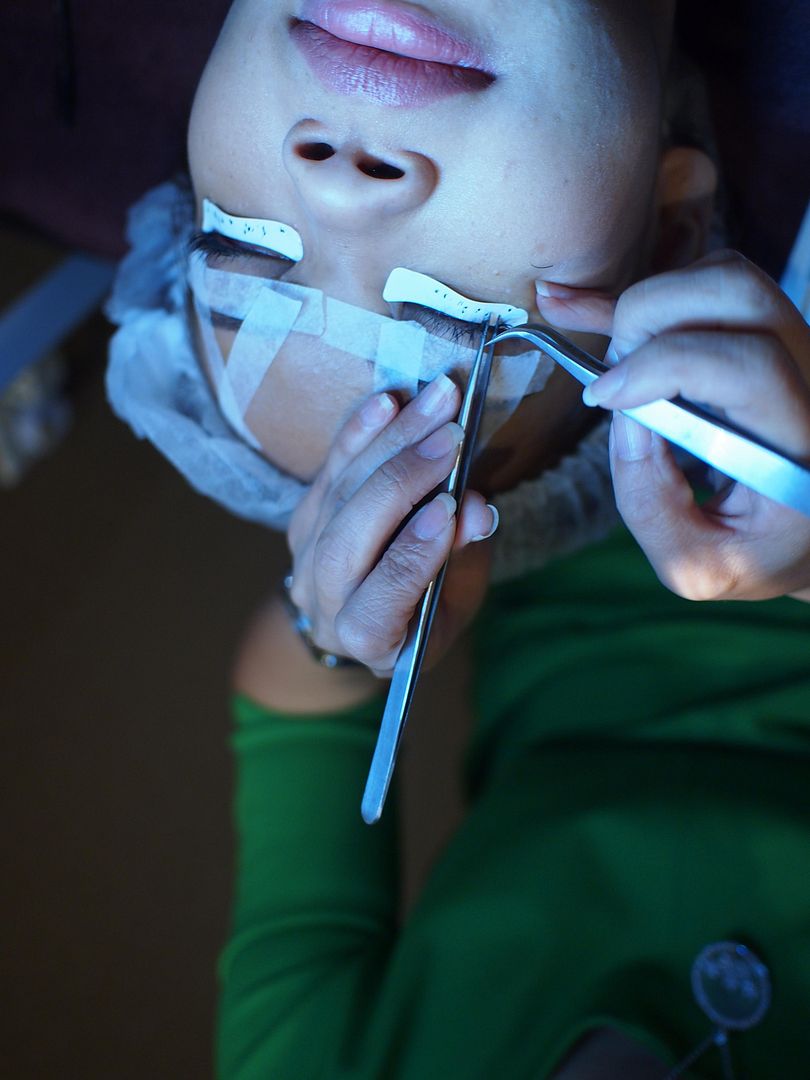 Totally lovin' my Thicker and Longer Eyelash Extension.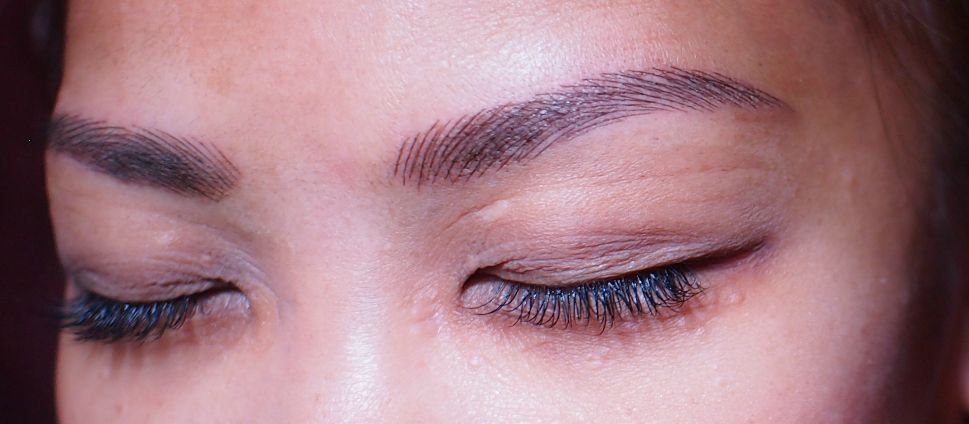 That's me and beautiful Coco.
Thank you for making me look effortlessly better than Maria next door!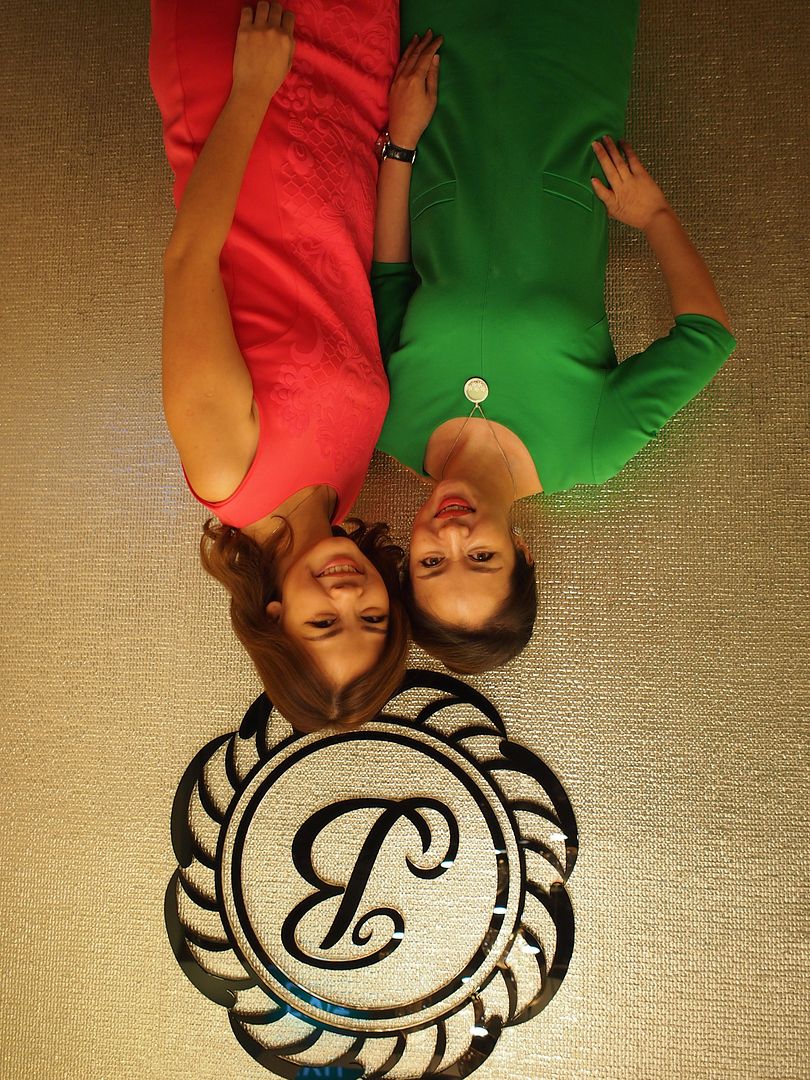 Aftercare tips for Eyebrow Embroidery:
– should not come in contact with water in the first 7 days.
– apply a tiny bit of aftercare serum 3-5 times a day with clean finger.
– you'll see scabbing/flaking in a few days, do not pick it, let it drop naturally.
– eyebrow color will darken in the first few days, but lighten thereafter.
– Return 3-4 week later for touch up
*waggle brows*
At day 6 still looking fabulous huh?!?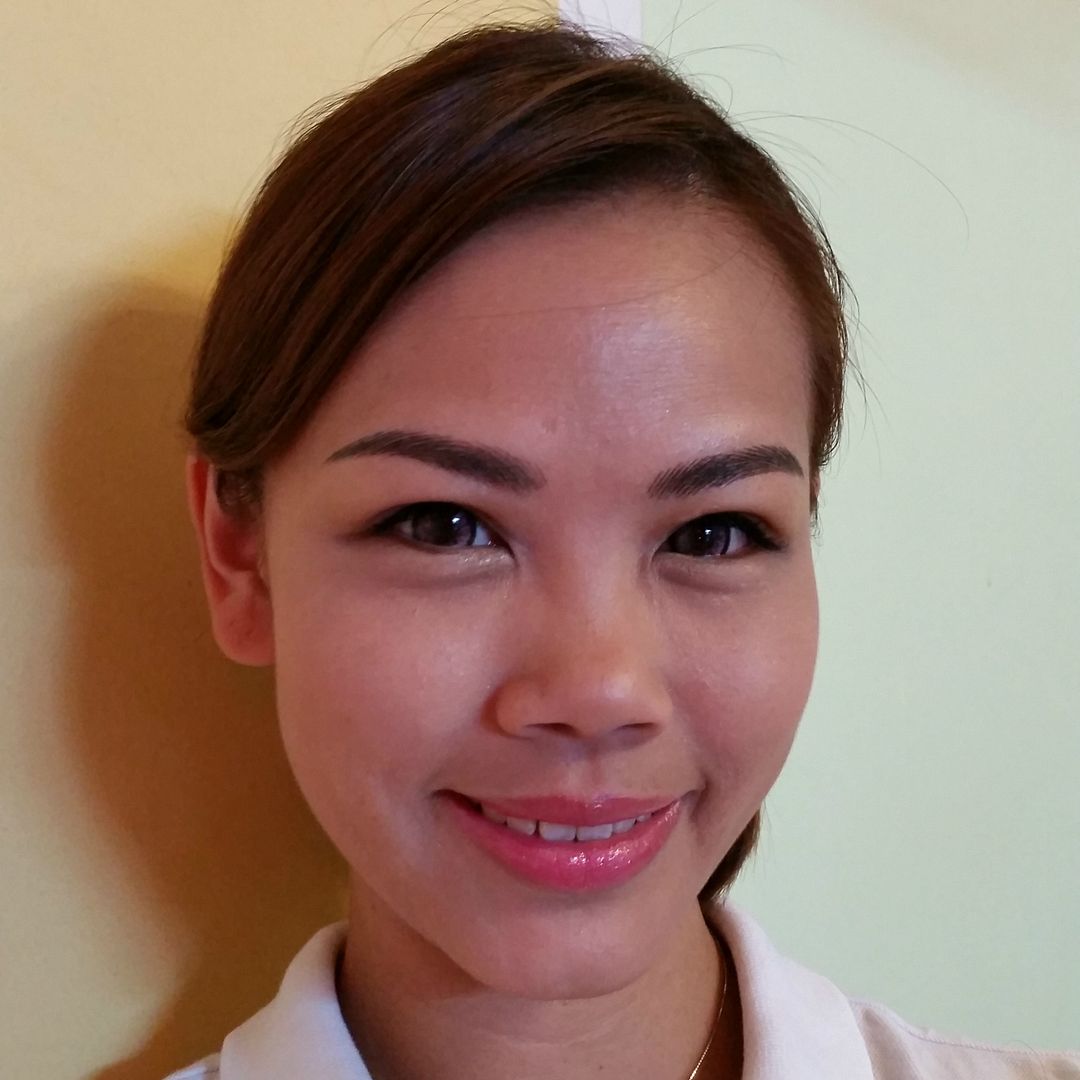 Special discount for Singapore Mom Blogs readers:


Stay calm and look fabulous!
Browtisan by Coco
Delfi Orchard
402 Orchard Road #03-17
Singapore 238876
To book a consultation, call 6235 2355
Full Disclousure: I was invited to Browtisan by ATMC. Eyebrows embroidery and eyelashes extensions were sponsored by Browtisan by Coco for the purpose of this review. No further compensation or fees were received. All opinions expressed are my own.
Comments
comments