If you haven't already heard about the Crab in da Bag social media boo boo, then you must be living under a huge rock. The recent saga of the 2 star review from a customer on Crab in da Bag Facebook page and response from the establishment caused a social media uproar.
Amidst the controversy, Cherie and myself stumble upon the outlet after our Diaso haul. Wasn't sure if it was the timing, or the power of social media. The restaurant was empty during our visit.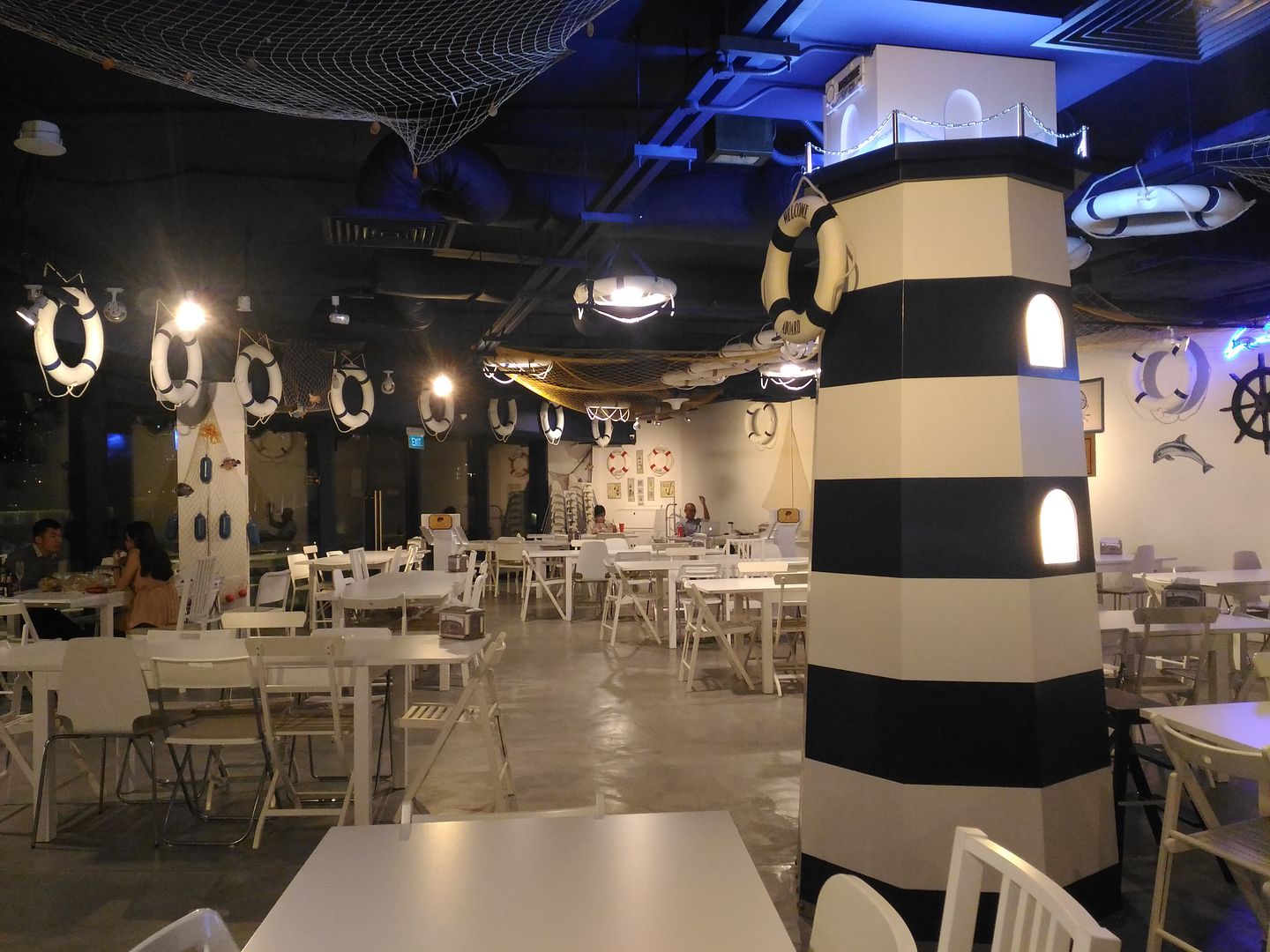 I kept loosing my virginity to Cherie! For the first time, I threw table manners out of the windows and ate with hands. #primitive Ahoy! Feeling like Captain Hook already…
To celebrate the end of Cherie's Absolute Slimming journey and the re-emerging hashtag of #gluttoncherieladie, we went overboard and ordered quite a fair bit. Live Venus Clams + Corn in Louisiana Garlic Herb and Boston Bay Mussels in Ultimate Curry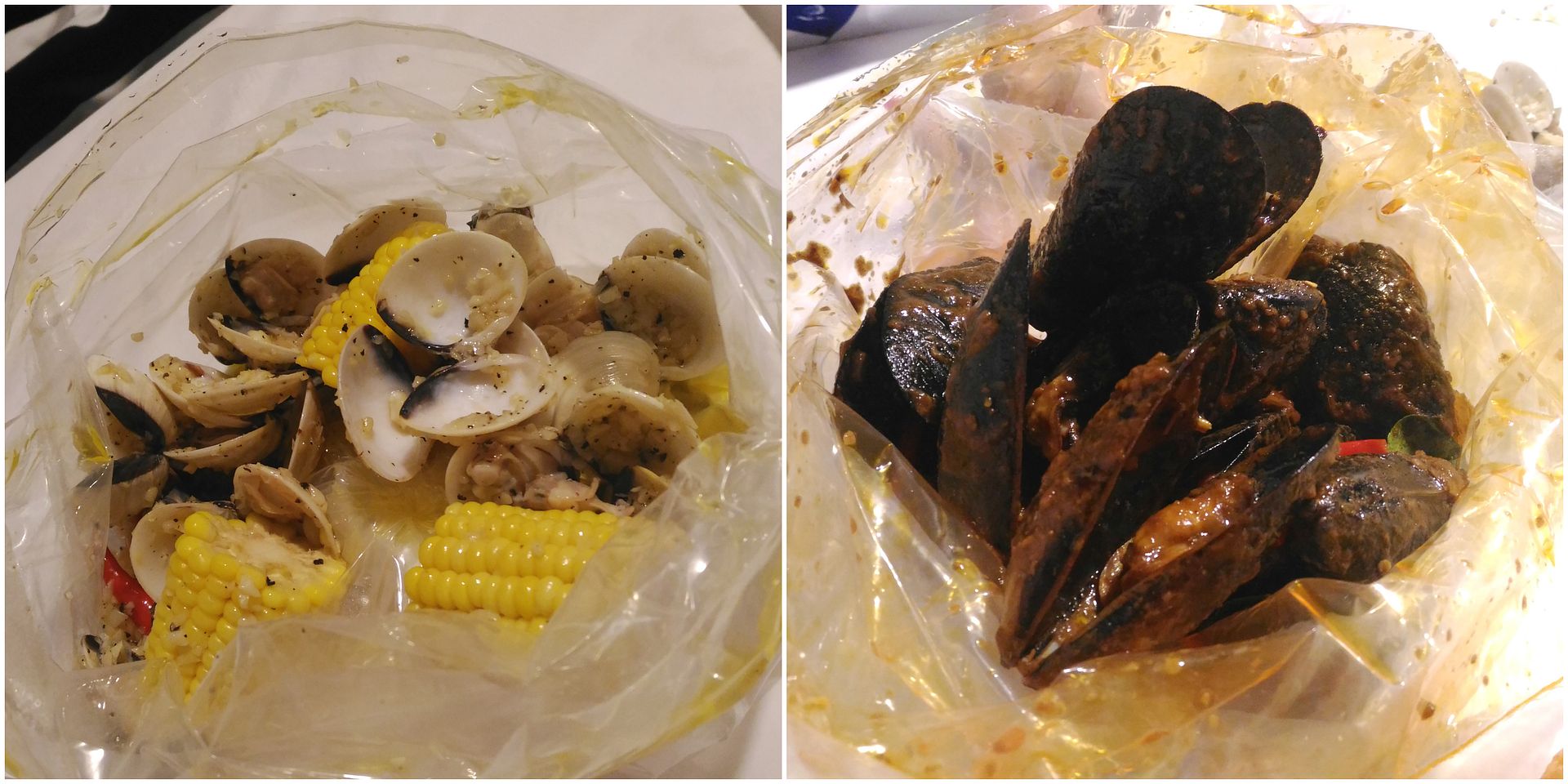 Between the 2 seasoning, I much prefer Louisiana Garlic Butter. Though a popular choice among diners as advice by the staff the Ultimate Curry seasoning was a tad salty in my personal opinion.
Keeping the 2 star Facebook review in mind, We kept scores when it came to our clams and mussels! Our findings reveals that we've been extremely lucky. Only one of them no meat leh!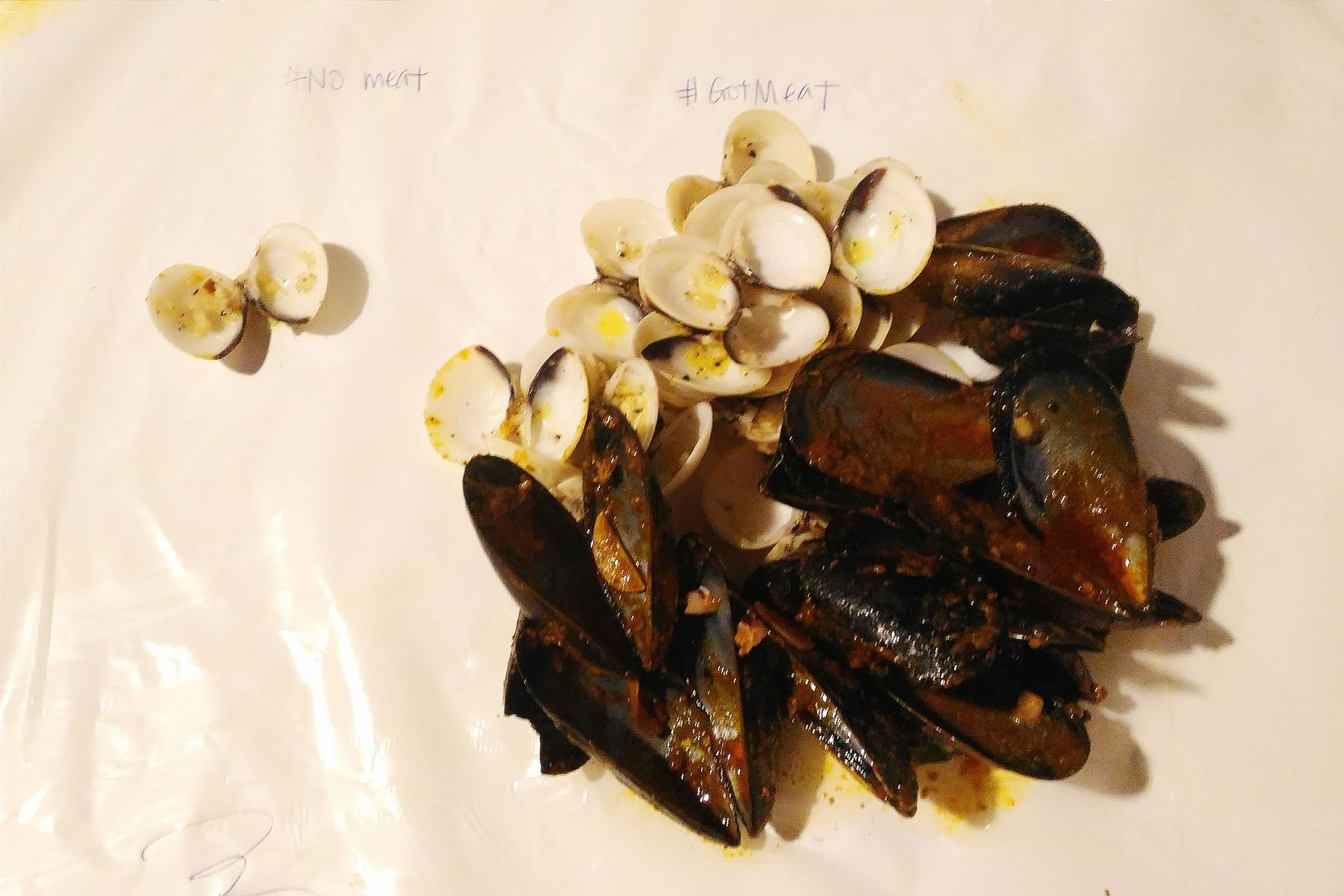 We rubbed our bellies with glee and moved onto the Tiger Prawns in Salty Splash seasoning. (Salted Eggs complimented with Louisiana's Herbs & Spices)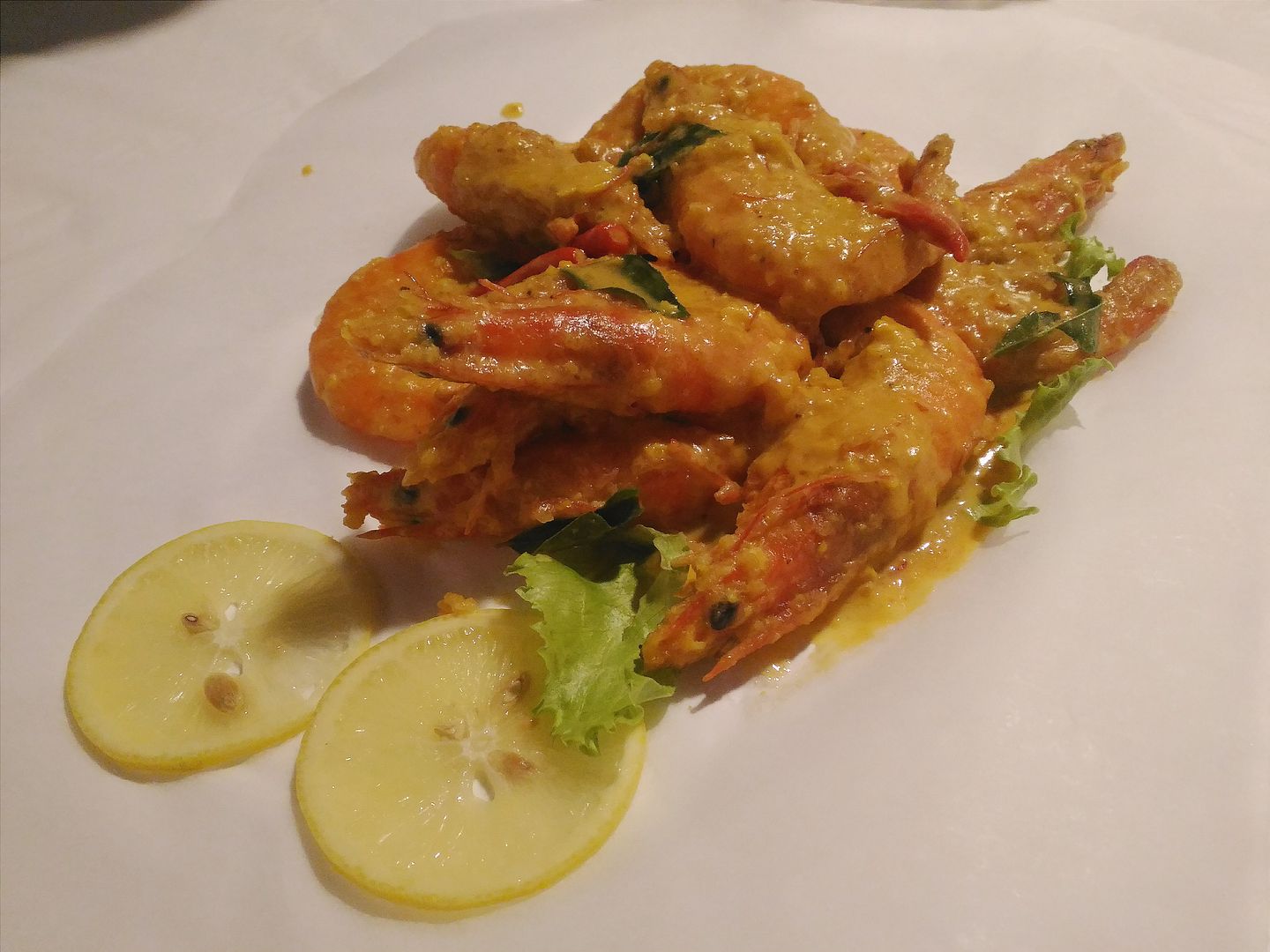 Not impressed, but it wasn't bad either. I am actually sitting on the fence on this one. I wished the prawns were crispier like those found in my neighborhood zhi char stores so that I could devour the shell, the meat and the sauce all in 1 go!
And finally, Live Sri Lankan Crab in Caboodle Mix seasoning. (secret combination of local and Louisiana herbs & Spices, cooked in Garlic & Unsalted Butter)
Since the crab is on the small-ish side tonight, we were informed that it would be priced at $45 instead of $55. Despite the size, the crab was really fresh!
We were given a small sample of spice rice and a wee bit of lemon to go with our Caboodle mix sauce. Loved the smell of the spice rice. Tasted great too!

Between Cherie and myself, we spent a total of $151.85 on what you see on this blog post. We're not complaining coz we checked out the menu and the prices before ordering. Wouldn't you do the same too? If you think the price ain't reasonable for you, simply walk out of the restaurant.
There were hits and misses in our dining experience at Crab in da Bag. The aunty in me was looking out for service lapse so that we could pound onto the 10% discount the 2 star Facebook reviewer was talking about.
But one thing remains constant from last night's dinner, service was IMPECCABLE!
I might return, but till then, this post will be a gentle reminder that I should order all my seafood in Louisiana Garlic Butter seasoning. 😆
My personal experience from Crab in da Bag somehow differs from what I'm reading from social media. Being a Public Relations practitioner for the past 3 years, specializing in lifestyle and F&B accounts, and the Kayo-ness in me, I'm offering 5 tips to handling complains on social media.
1) Always deal with negative comments quickly and professionally.
Reply within the first 60 minutes.
2) Take the complain offline
Last thing you want is a angry customer lashing out on you publicly on social media.
3) Be Positive and Objective
Seek first to understand, take accountability, think about what else that could be done to make this right? Draft a reply, go cool off, get someone else to read your reply before you hit "send".
4) No Low Blow or Personal Attacks
Live and let live, Love and love again.
5) Take The Higher Road
Understand that you cannot please everyone. For unreasonable customers, just agree to disagree.
What's your take on this?
Do you think that the customer is ALWAYS right?
Crab in da Bag
8 Stadium Walk, #02-05 Water Sports Centre, 397699
Comments
comments