Looking at the amount of dedication put forth in every bowl of soup by Andy; the proprietor of Soup House SG Whampoa. I totally felt that this is Soup made for the Soul.
Not only does Andy makes soups that are delicious. He is also adamant about bringing nutritious, and healthier food choices to his customers too.
明目鱼汤 (Ming Mu Yu Soup)
The rare ingredient in this soup, 明目鱼 has properties to improve ones sight.
The texture of the yam rice is light and very delicious.
Andy uses olive oil for his yam rice for a healthier alternative.


冬瓜汤 (Winter Melon Soup)
The clear soup broth is mild and has a hint of sweetness from the winter melon. Andy said that the skin of the winter melon should be left intact as it helps the removal of dampness in the body.


药材黑鸡汤&药材鸡汤
(Herbal Black Chicken Soup & Herbal Chicken Soup)
Herbal Black Chicken Soup was packed with flavor. Andy added his magical touch before serving up the Herbal Black Chicken Soup; a dash of chinese wine. To the commoner, the action may seem insignificant, but to the master, it opens up a whole new dimension. Taste of the Herbal Chicken Soup on the hand was less empowering, but equally as enjoyable.


翅瓜汤 (Skarkfin Melon Soup)
Looking at the presentation of each soup, I could only imagine the amount of effort puts forth in every bowl! This looks like restaurant standard but kopitiam prices. Mellow clear soup broth, beautiful presentation and pleasant tasting.


木瓜汤 (Papaya Soup)
This is a hybrid between soup and dessert. The subtle sweetness from the papaya and the nourishing white fungus and the promises of better complexion makes this soup a hit with the ladies. Very unique and tasty.


It has been an enriching experience at Soup House SG (Whampoa). Andy shared many secrets of enjoying double boil soup, stressing that all ingredients should be taken alongside with its soup.
We'll be back for more soupy goodness!
At the meantime, checkout our interview with Andy
and what others think about Soup House SG:

Linking up with Dinomama for Foodie Fridays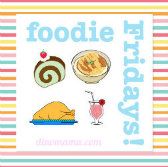 Full Disclosure: We have been invited to Soup House SG Whampoa for food tasting. All views and opinion are our own.
Comments
comments