-Media Invite-
Being 2 out of the crowd of 11,000 is crazy.
But hey, all for the love of HellOoOoOOooOo Kitty, it was somewhat worth it!
The second edition of Hello Kitty Run which featured the world's most loved cats kicked off last Saturday (19 Dec '15) at The Float. For the first time, the Christmas themed run was held at night where all the participants could revel in Singapore's stunning city skyline.
We were all sweltering in the heat while waiting for the official flag off by Hello Kitty and Dear Daniel. Evey gentle breeze that was offered by mother nature was embraced with extreme gratitude! (All the bitching aside, thank God it wasn't raining!!)
The mega cats appeared, waved, threw kisses in the air while flagging off the run.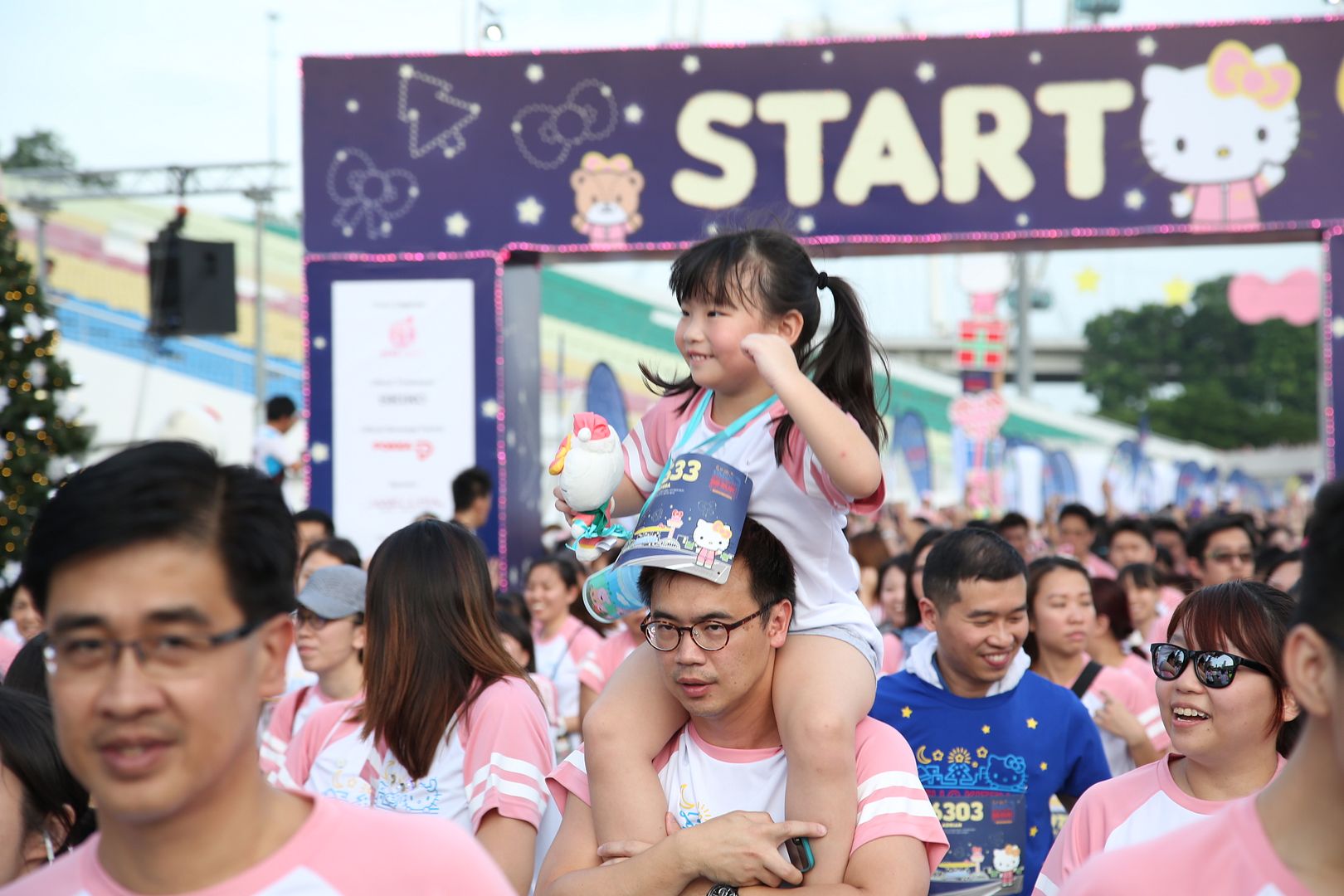 The run saw us through many breath-taking iconic landscapes of Singapore. The Fullerton Hotel, Marina Promenade, Marina Bay Shoppes, Marina Bay Sands, Marina Bay Reservoir, Signapore Art Science Museum, Gardens by the bay, and the Singapore Flyer are just a few to name.
There were also 3 notable checkpoints. 1) UV (Ultraviolet) Zone, 2) Singapore Show Choir Academy who sang out of tune jingles and 3) Starry Night.

Arriving at the 3km mark was bitter sweet.
I lost count of the number of times Sophia asked "Are we there yet?".
There were many opportunities to take the easier way out along the way. But we didn't. We persevered and finished up 5km! We were greeted with bubbles and artificial snow when we arrived at the finishing line . Super duper magical!

There was more than just the run!
The Christmas carnival happening at the float with star performances by Hello Kitty and Singapore Show Choir Academy rocked the world outta some of the Hello Kitty fans!

Apart from just proudly displaying our limited-edition Hello Kitty finisher medal in the glass cabinet, I was happier to know that I've made some memories for Sophia to last her a lifetime.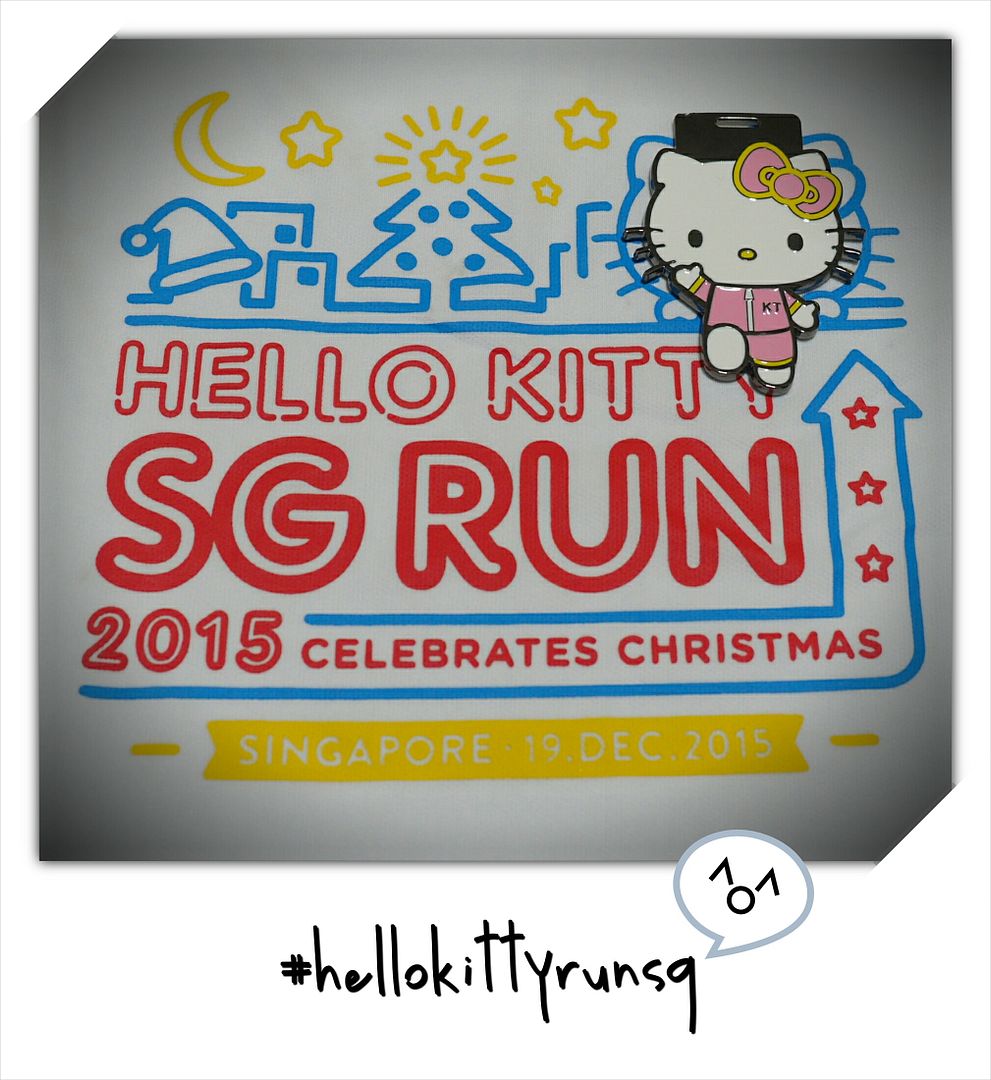 The crazy cat lovin' tutu wearing mom who ran 5km with her…
We'll definitely do it again if Sophia is interested!

Full disclosure: We have been invited to Hello Kitty Run 2015 for the purpose of this review. No monetary compensation has been received. All thoughts and opinion expressed on this blog post are our own.
Comments
comments