These pictures are taken from our recent Malaysia trip
where stray cats roam free on the streets.
Ma look! A cat!!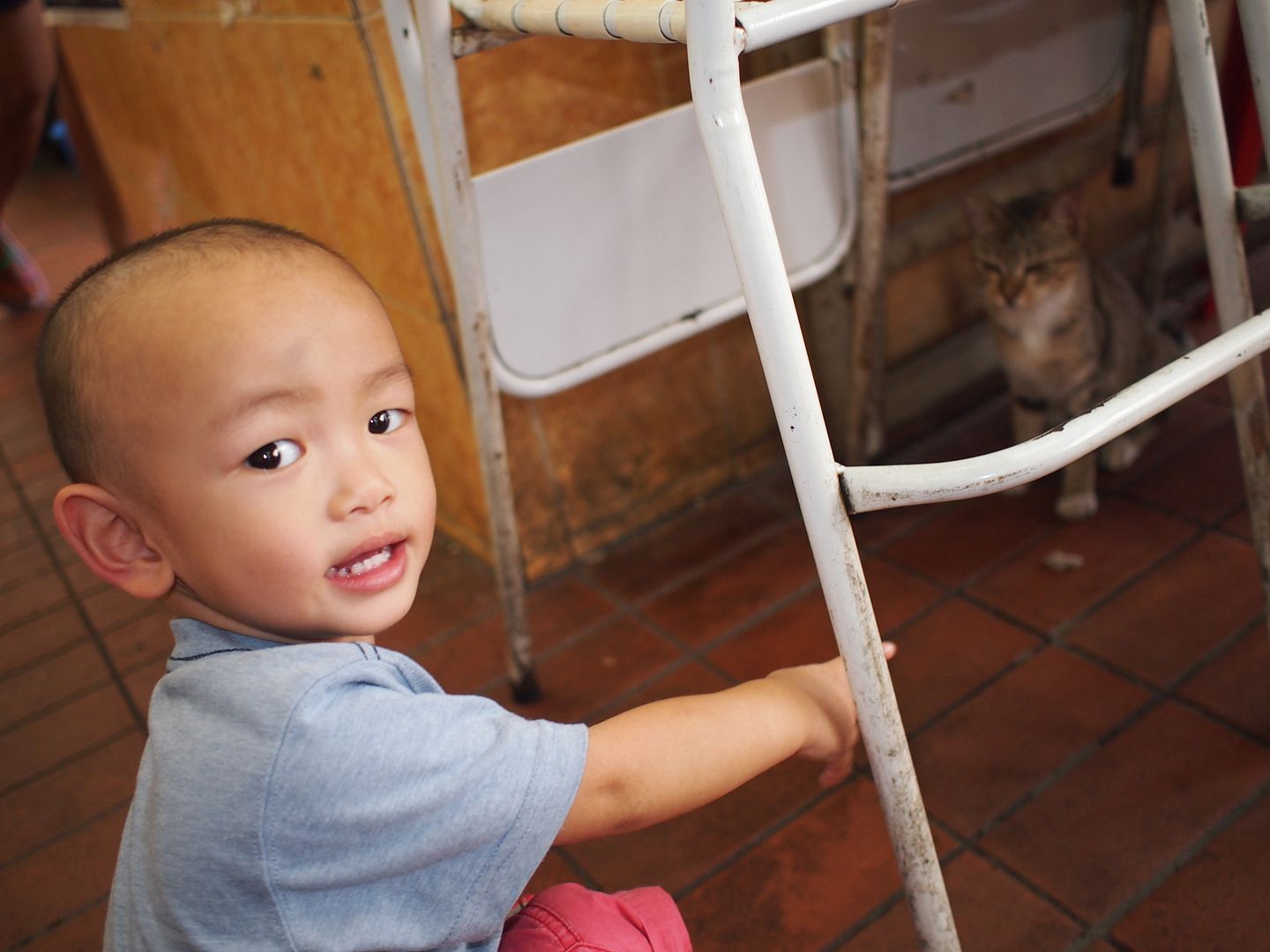 Shoo kid shoo! I'm trying to chill here!

Can you get this kid off my fur?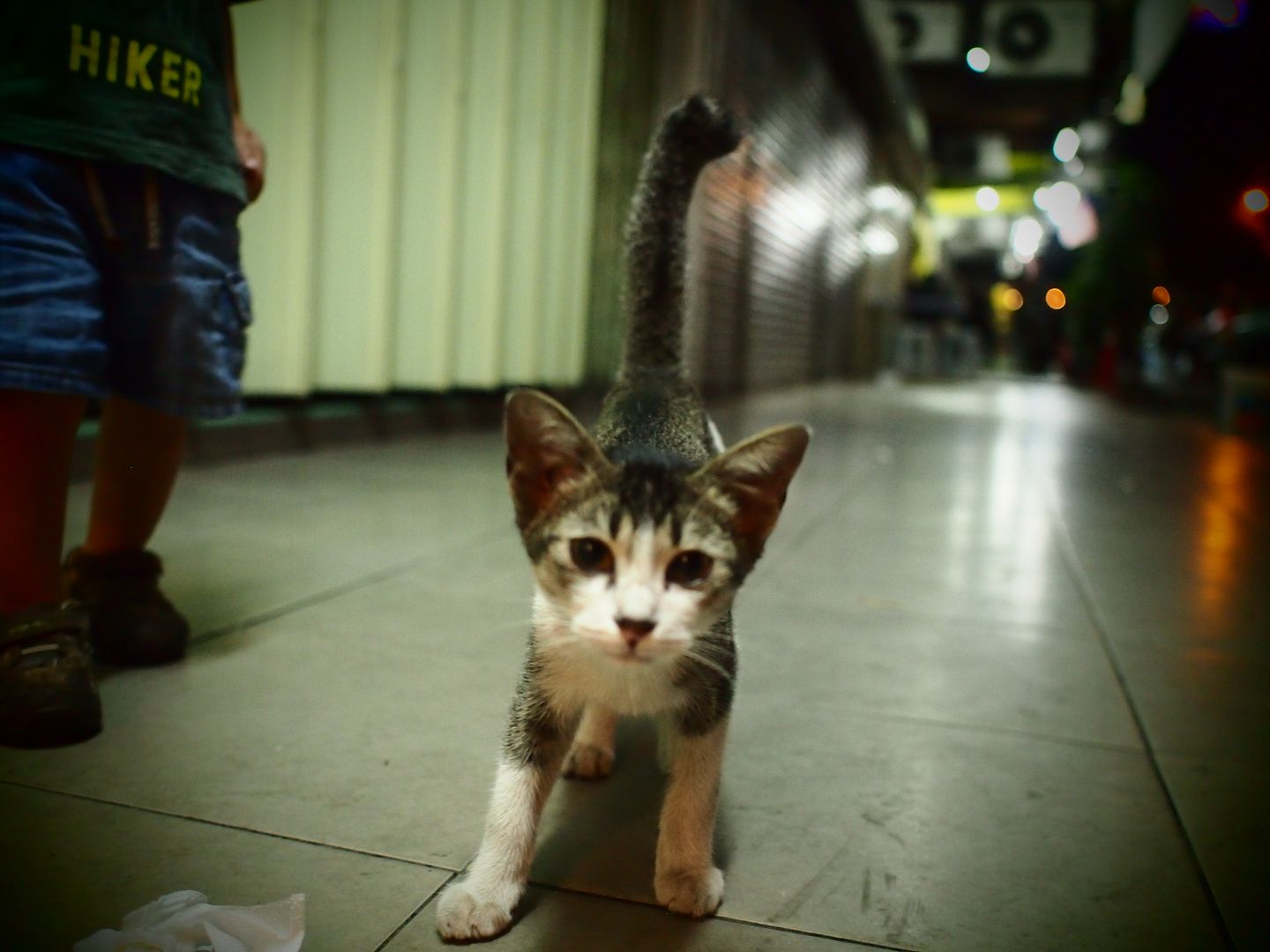 I'm warning you kid. Stay out!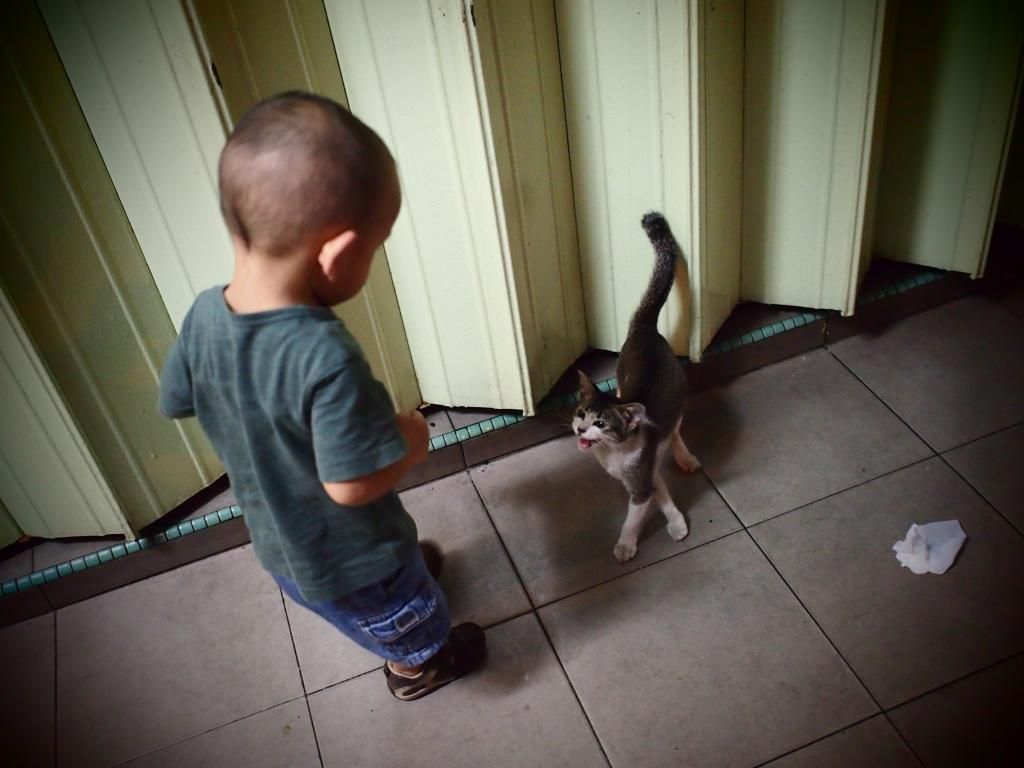 Yet another cat James wants me to take a peekture of…

Does this make James more of a cat rather than a dog person?
Nope, it seems like he has plenty of love for dogs too…
During a recent house warming party at my cousin's place
saw James chasing dogs in and out of rooms…
And this is Posh patiently "giving" James a paw.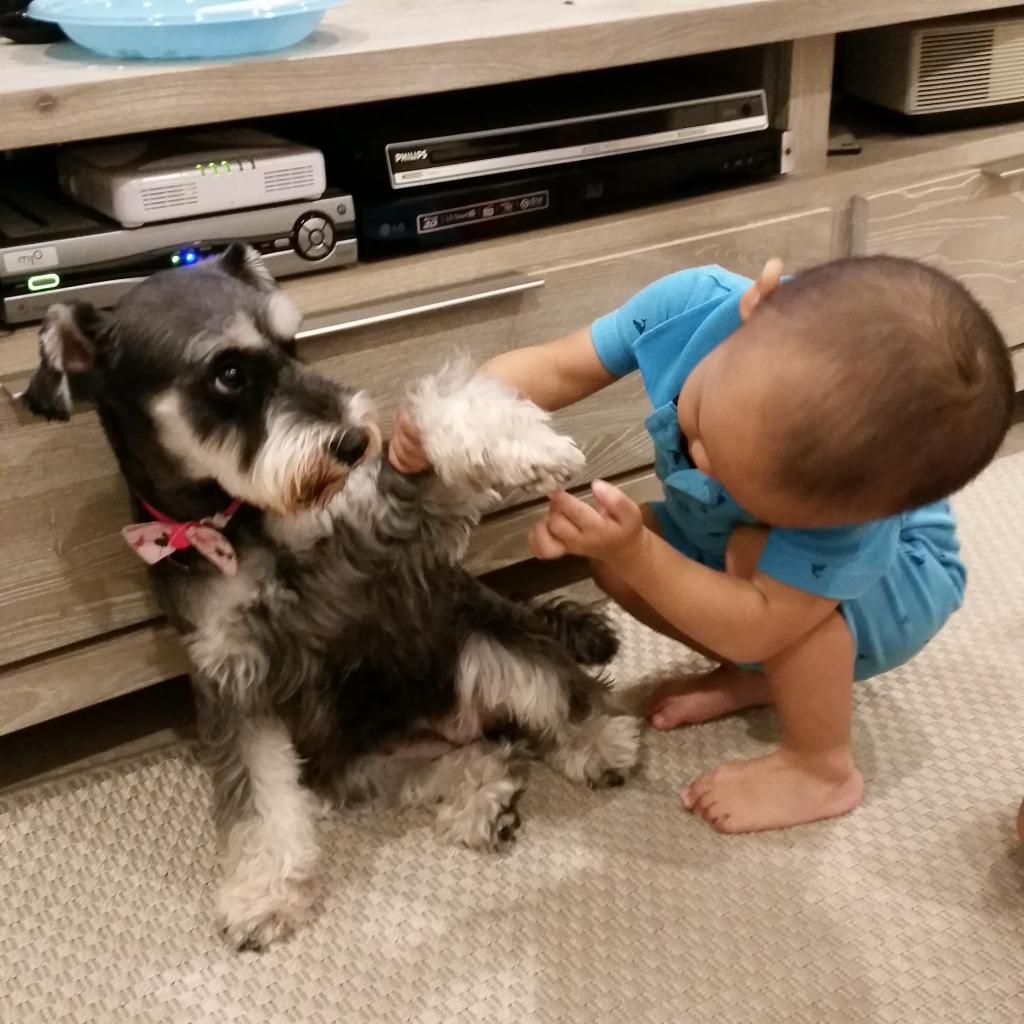 So are you a Cat or Dog person?
I am definitely a dog person, but from my recent encounters with cats,
I must say I am starting to develop some feelings for them too!
Linking up with Ai Sakura for Wordless Wednesday: