There are 2 things that I would invest in my kids' lives regardlessly.
Health and Education.
Hiroshi and Sophia practically grew up problem free.
But as for James, we have plenty to worry about. Not only is he plagued with the trouble of eczema, he has an sensitive airway too. Each time he comes down with a cough or flu, it will automatically worsen into bronchitis. The inhaler has turned into a permanent fixture at home. I think it is God's way of making us work the extra mile since he is probably our last child!
In our case and for the sake of James we have an air purifier. An industrial grade one which is also widely used in hospitals around Singapore. It works perfectly, but aesthetically, it looked terrible.
I was excited to see Philips launching a whole range of air purifiers.

Aesthetically, it was Love at First Sight.
It is at least half the size as compared to our existing air purifier.


3 steps Filtration system aka Philips VitaShield IPS (Intelligent Purification System) Technology removes 99.9% of Bacterial from indoor air.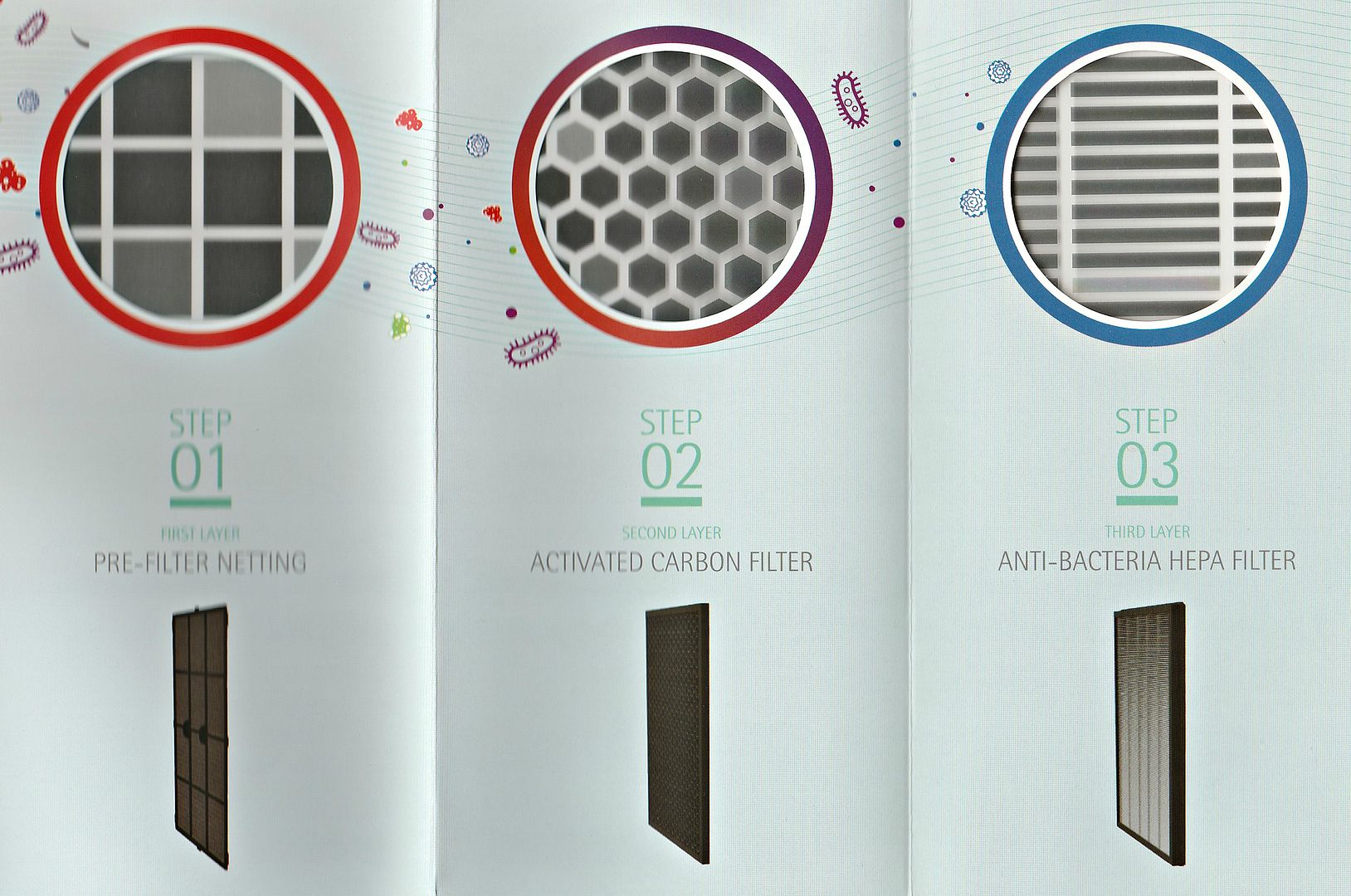 Step 1: Pre- Filter Netting
Filters large particles such as house dust and pet hair.
It is also anti-bacteria for added protection
*Can be washed easily, just like air-con filters*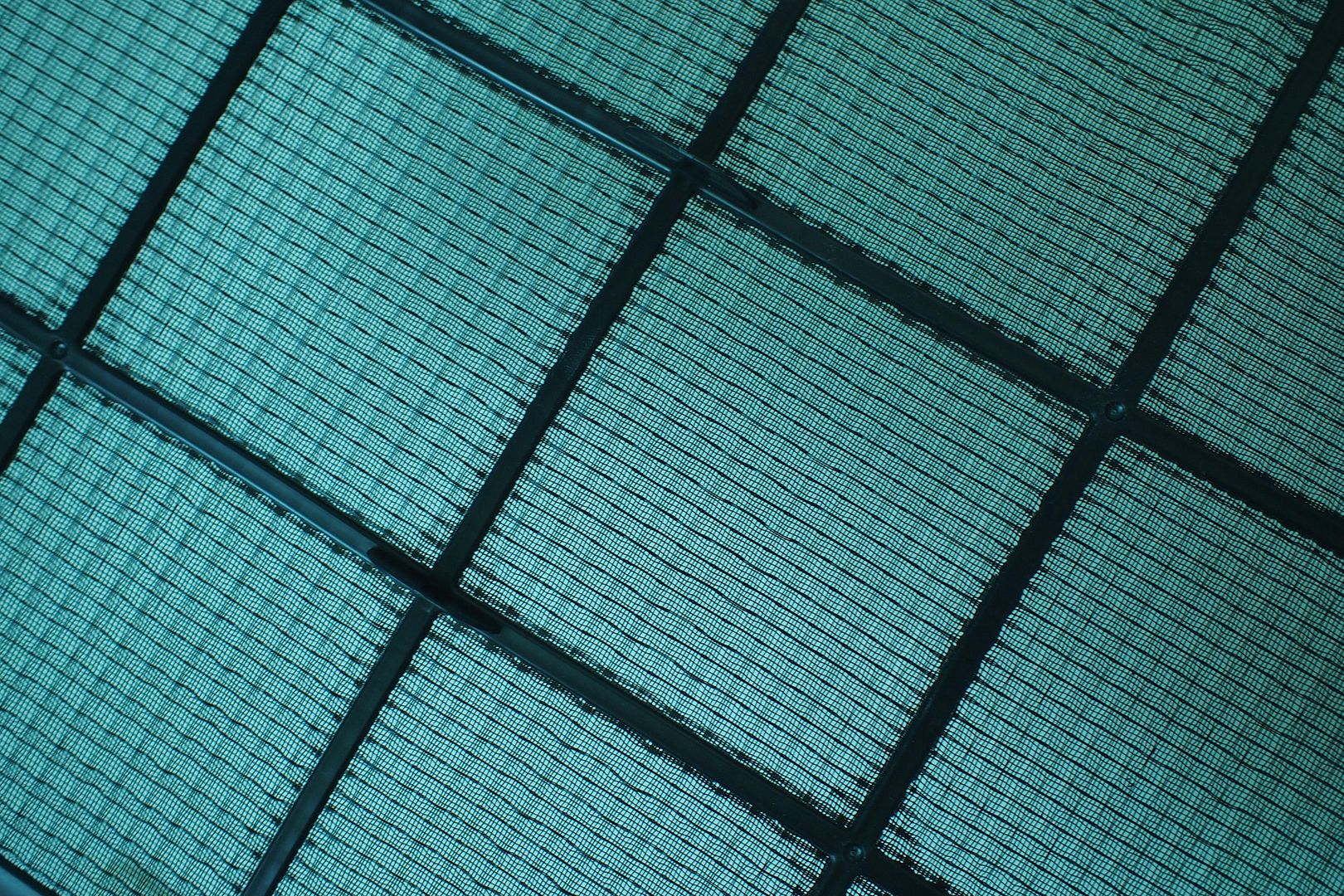 Step 2: Activated Carbon Filter
Removes odors, harmful gasses like benzene, formaldehyde including cigarette smoke and VOC emitted from household cleaning supplies, and paint fumes.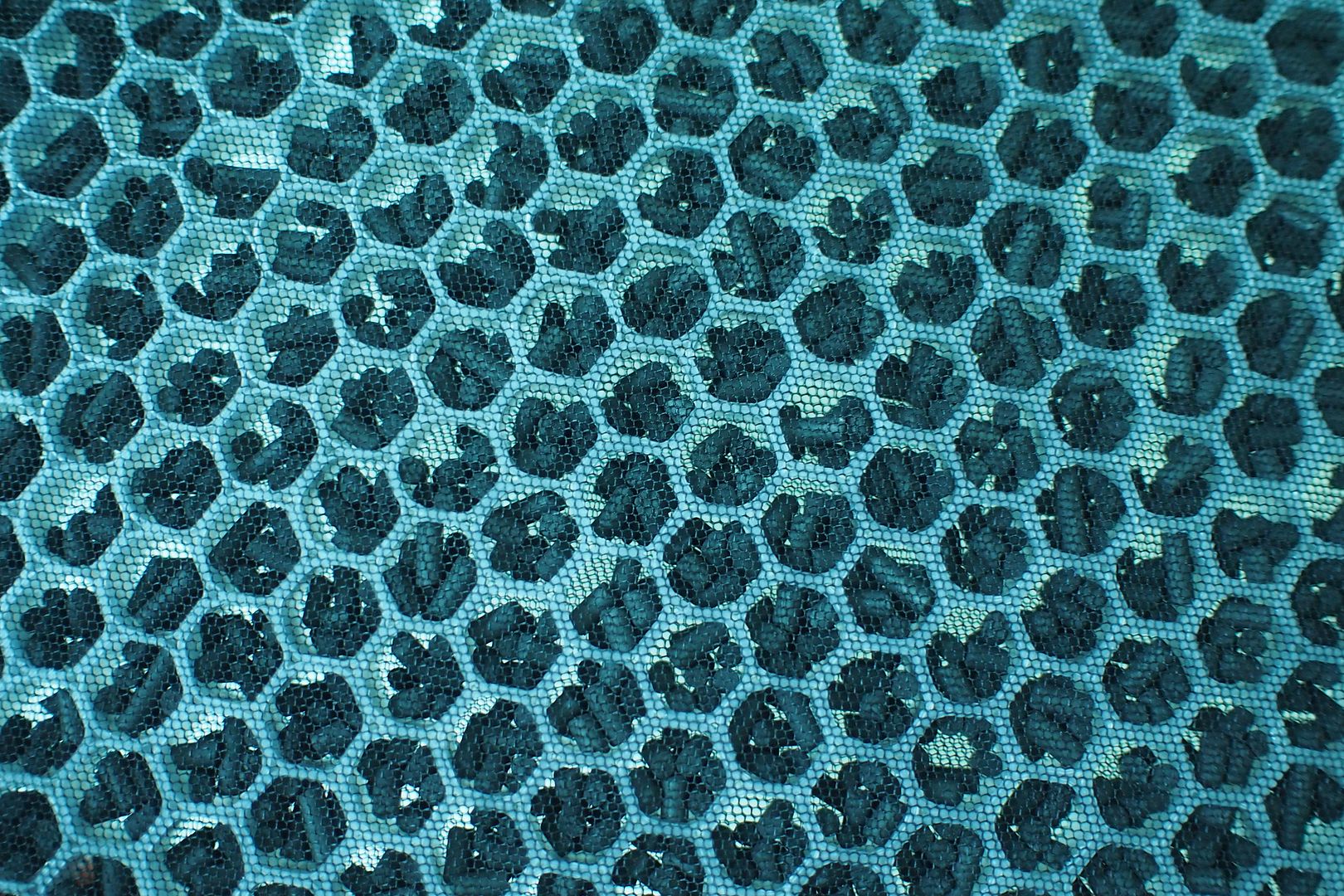 Step 3: Anti-Bacteria HEPA Filter
Capable of removing 90% of ultrafine particles (PM2.5) in the air including airbone viruses carried in droplets, mould, pollen. Effectively remove 99.9% of bacteria.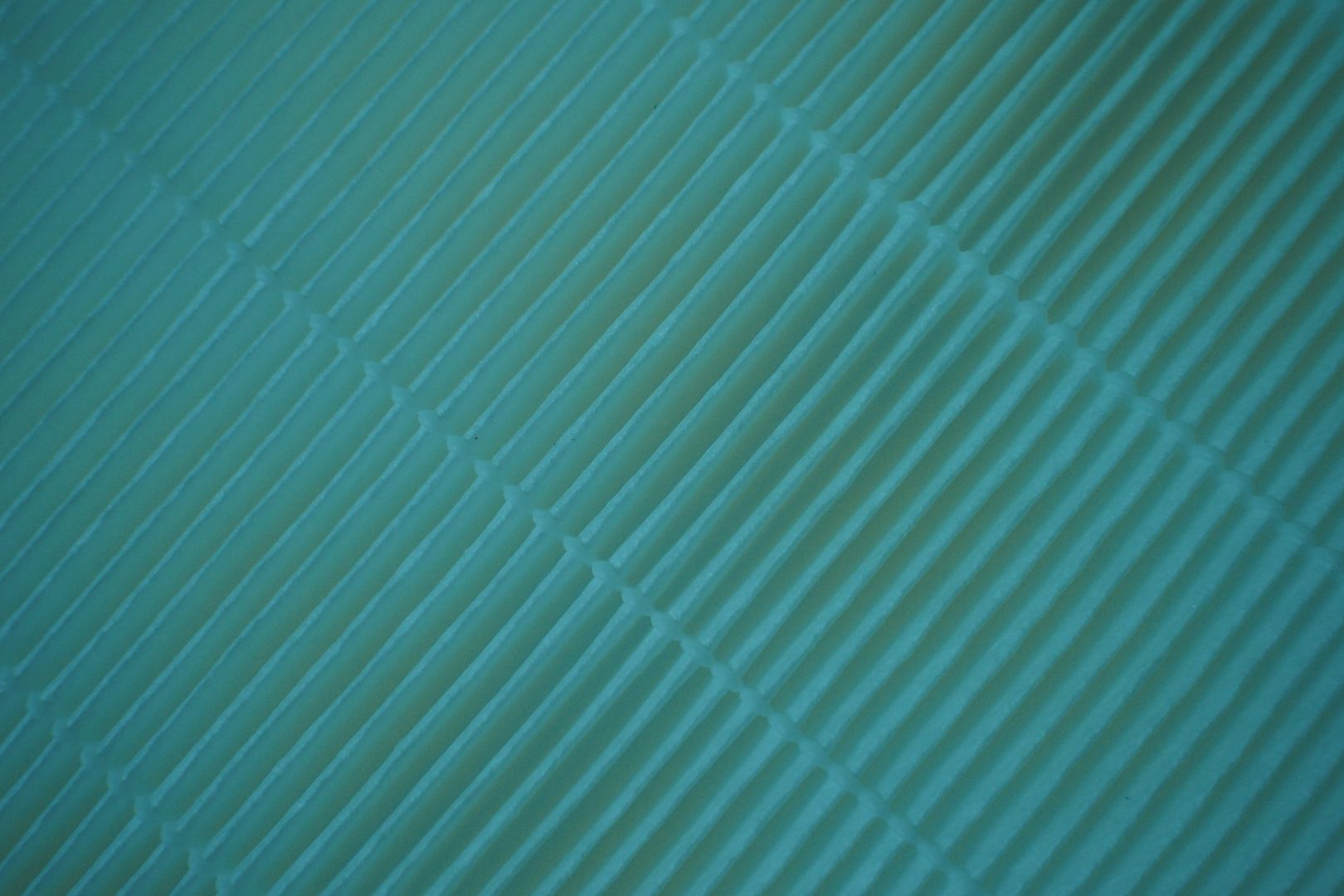 p/s: Yours truly used it straight out from the box without realizing that the filters are individually wrapped in plastic inside the Philips Air Purifier Unit. So learn from my epic silly mistake, remove plastic from filters before using!
The additional features include easy-to-set (1/4/8 hours) timer which was hardly put to use since we turn on our purifier 24/7. Running at 36w, the Philips Air Purifier is definitely gentle on our pockets as well.
3 step fan-speed to adjust air flow to one' liking. Ours is always on speed 1.
3-step light indicators (Blue-Good; Purple- Fair, Red- Bad) is a great add on, as it clearly show air quality level and when I need to bulk on on my stash of N95 masks!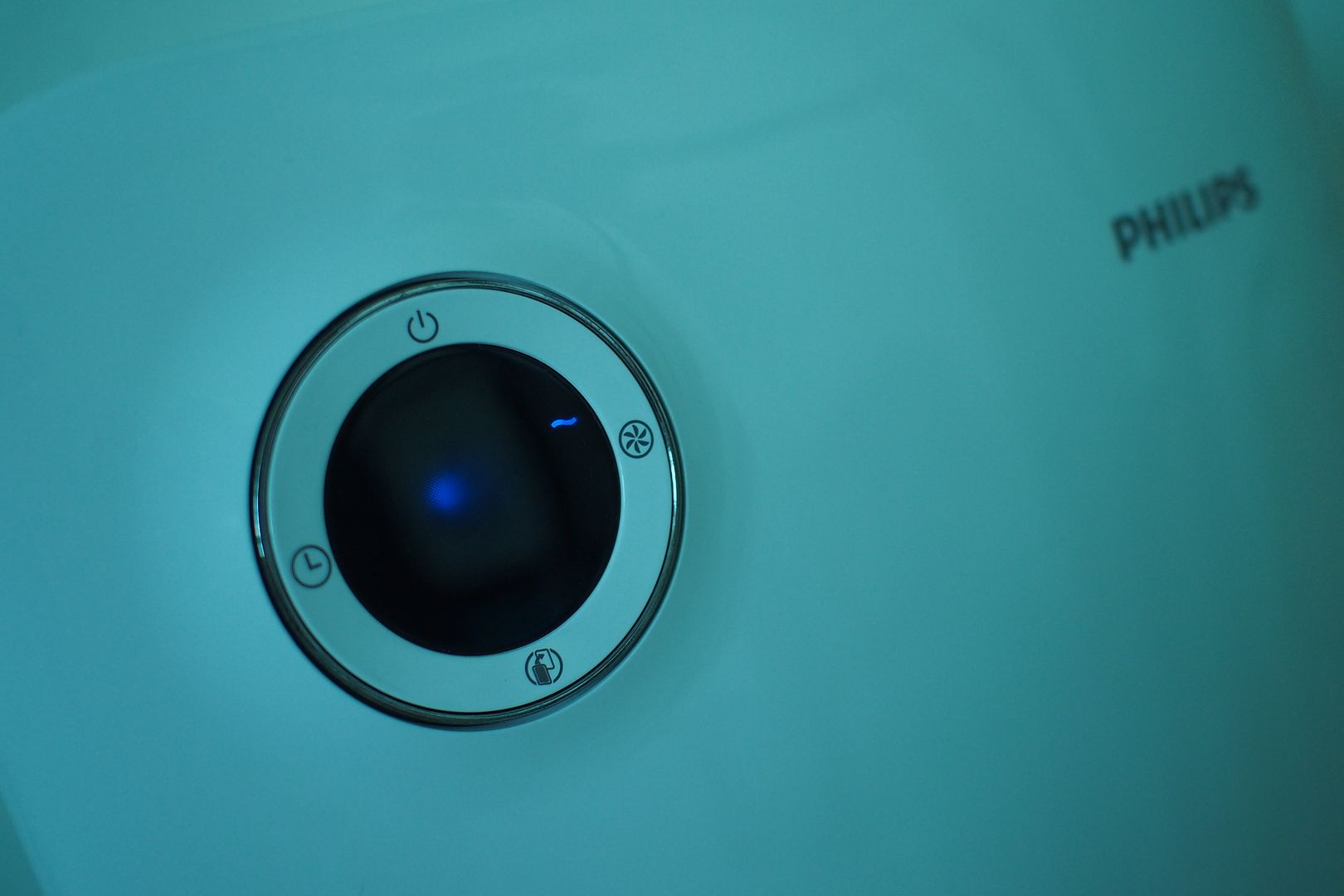 No more marking your calendars for filter replacement. This gadget is so smart that it even gives you a timely warning for filter replacements.
Finally an air purifier that looks good in a modern home
without the compromise over efficiency.
We love the Philips Air Purifier.
But, if I had to seriously nitpick, perhaps a "lock-screen" on the control buttons would be a useful feature to have for parents like myself.
James is intrigued by the buttons and is constantly pushing it. #outsmartedmommy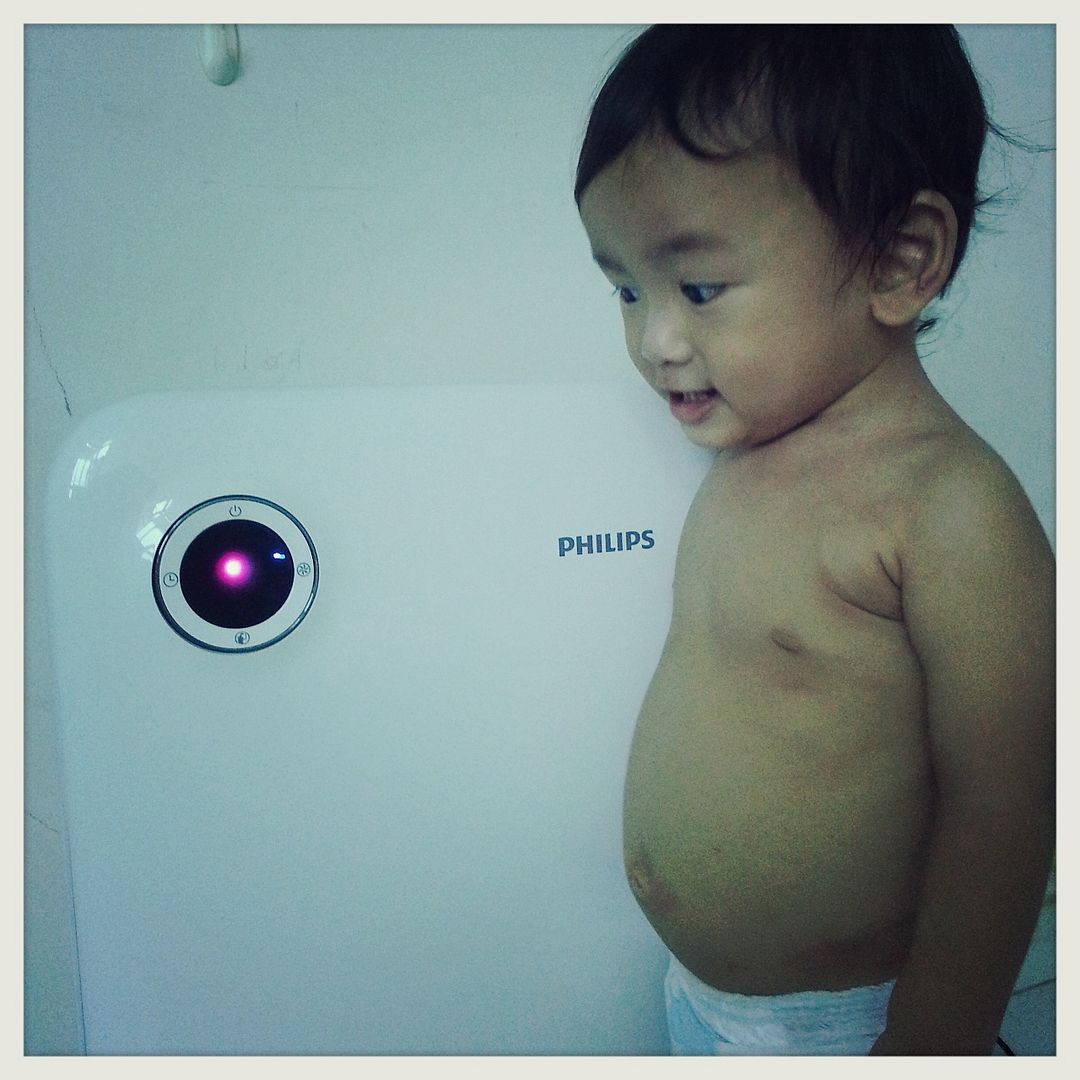 I am not taking the current good air days for granted.
(Read about how our family survived with last years INSANE Haze level of PSI 401)
My Haze Survival kit comes with a good Air Purifier and a Healthy stash of N95 Masks.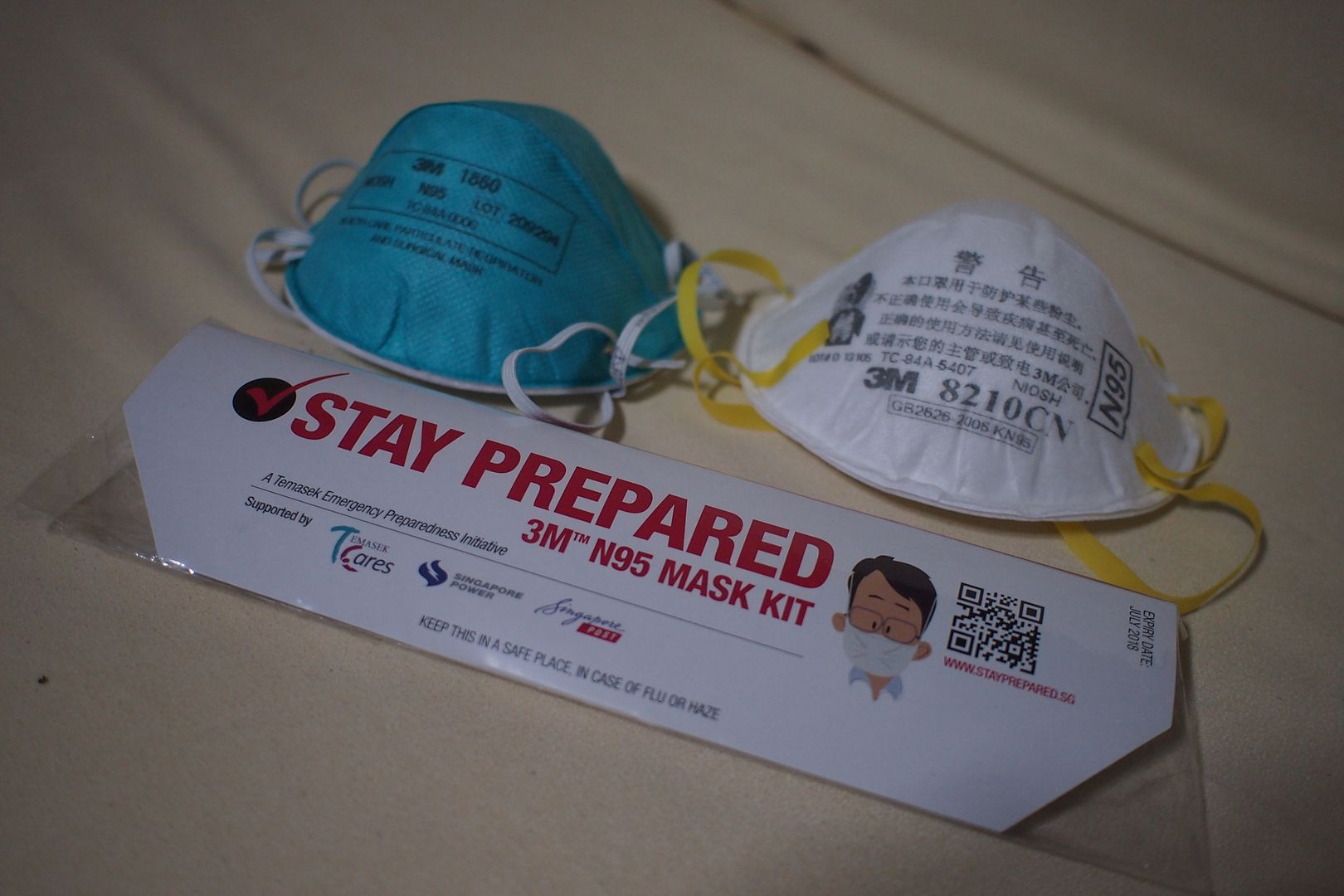 Never be caught off guard ever again.
Stay Prepared.
Full Disclosure: We were given a set of Philips Air Purifier AC4014 for the purpose of this review. No other monetary compensation was received. All views, opinions and a nearly bacteria free room are my own.