-Media Invitation-
I've got simple kids who gets easily excitable…
They were already grinning from ear to ear at the sound of ice cream.
And fixing their own banana split got them over the moon and staying there.
Hiroshi and Sophia had so much fun fixing their own banana split.
While James couldn't care less… He just wanted to EAT it!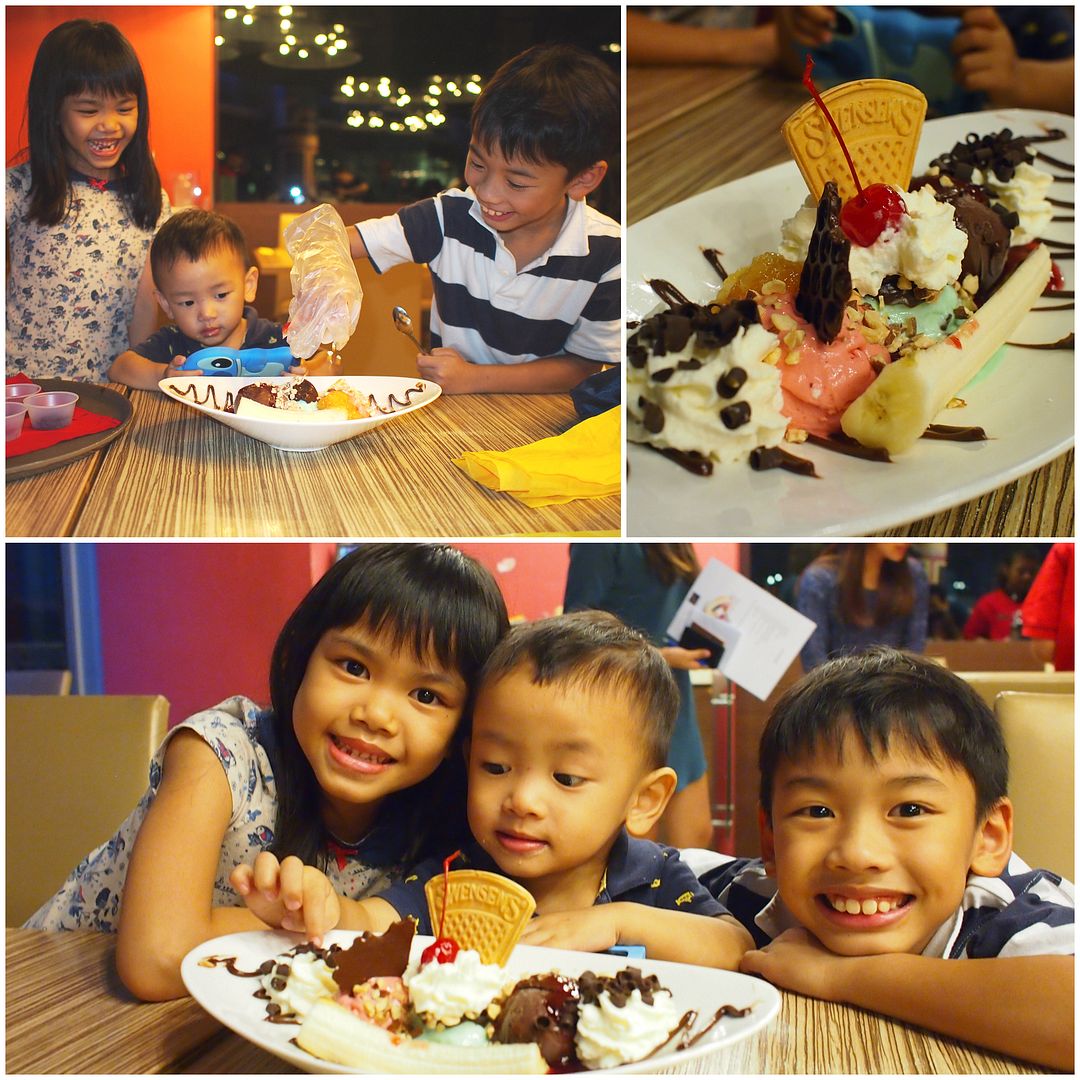 As we indulge in our banana split, we can't help but notice that the ice cream were creamier and the flavors were more intense than before. Ahh, a closer look into the press kit reveals that Earle Swensen's is offering a whole new gelato menu starting from January 2015. This simply means that all your ice cream from Earle Swensen's gets an upgrade into atas Gelato!
With this much flavors to choose from, there are bound to be something for everyone!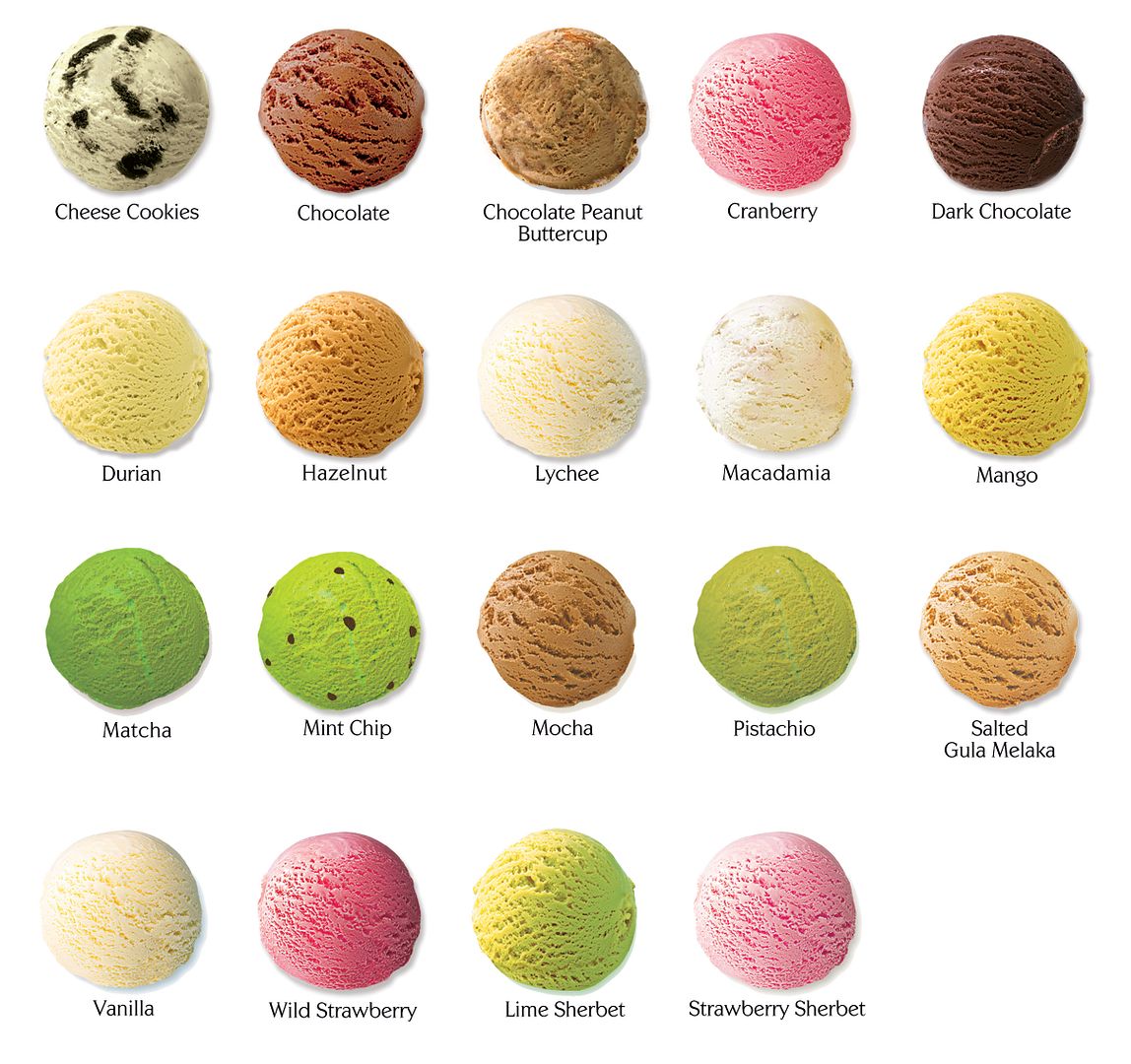 I was suppose to be having Joy in a Jar. A beautiful concoctions of delectable chocolate brownie loaded with bananas, fresh strawberries layered with vanilla and thin mint ice cream. But, it got hijacked by Sophia who emptied the entire jar before returning it to me!! *sob sob*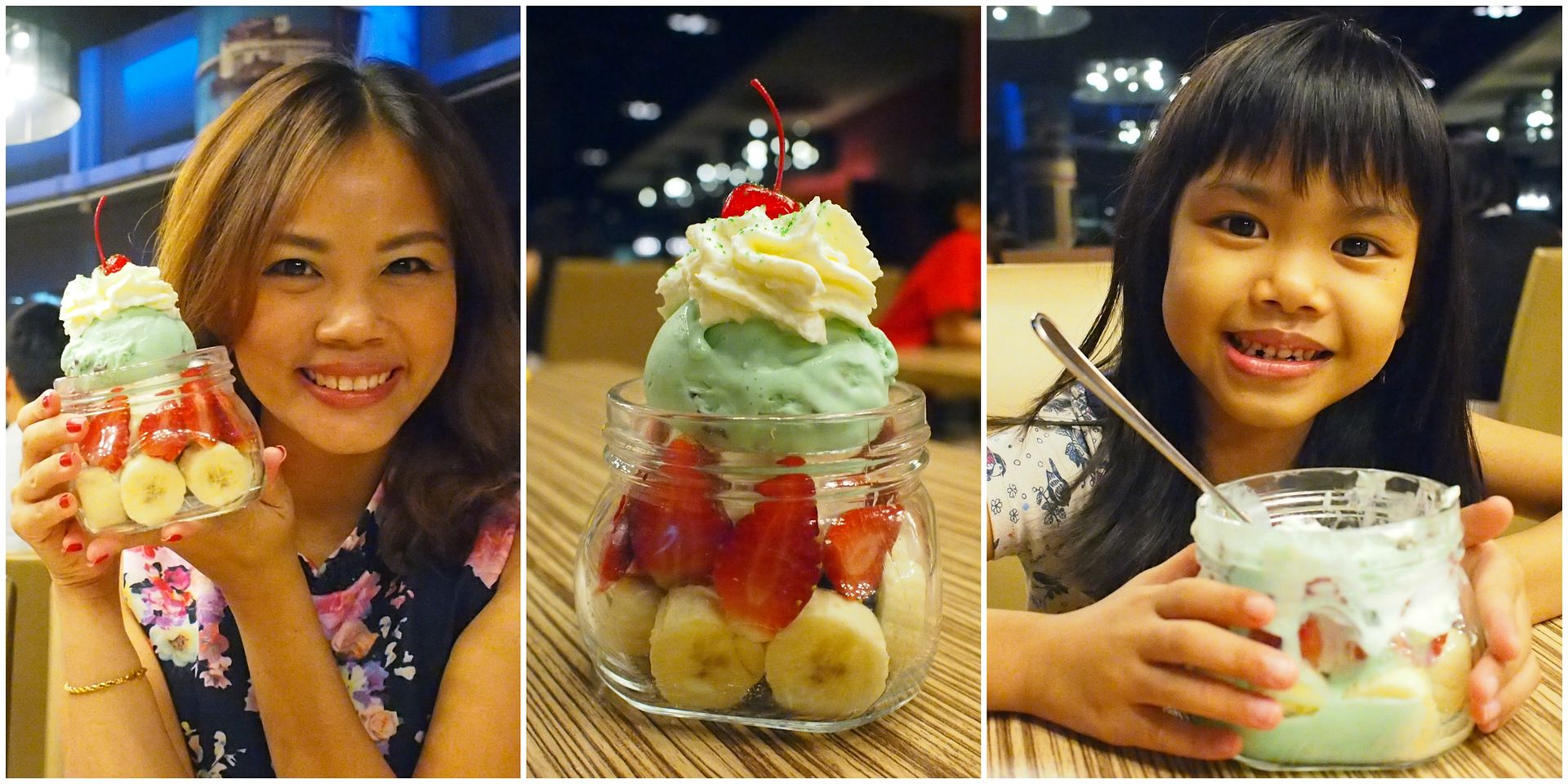 Hiroshi had Molten Chocolate Lava Cake served with Cheese Cookie Gelato. Gooey Lava were oozing out of the Molten Lava Cake as we dug our spoons into it. Hiroshi wasn't crazy about the Molten Chocolate Lava Cake, but he polished up the cheese cookie gelato instantaneously.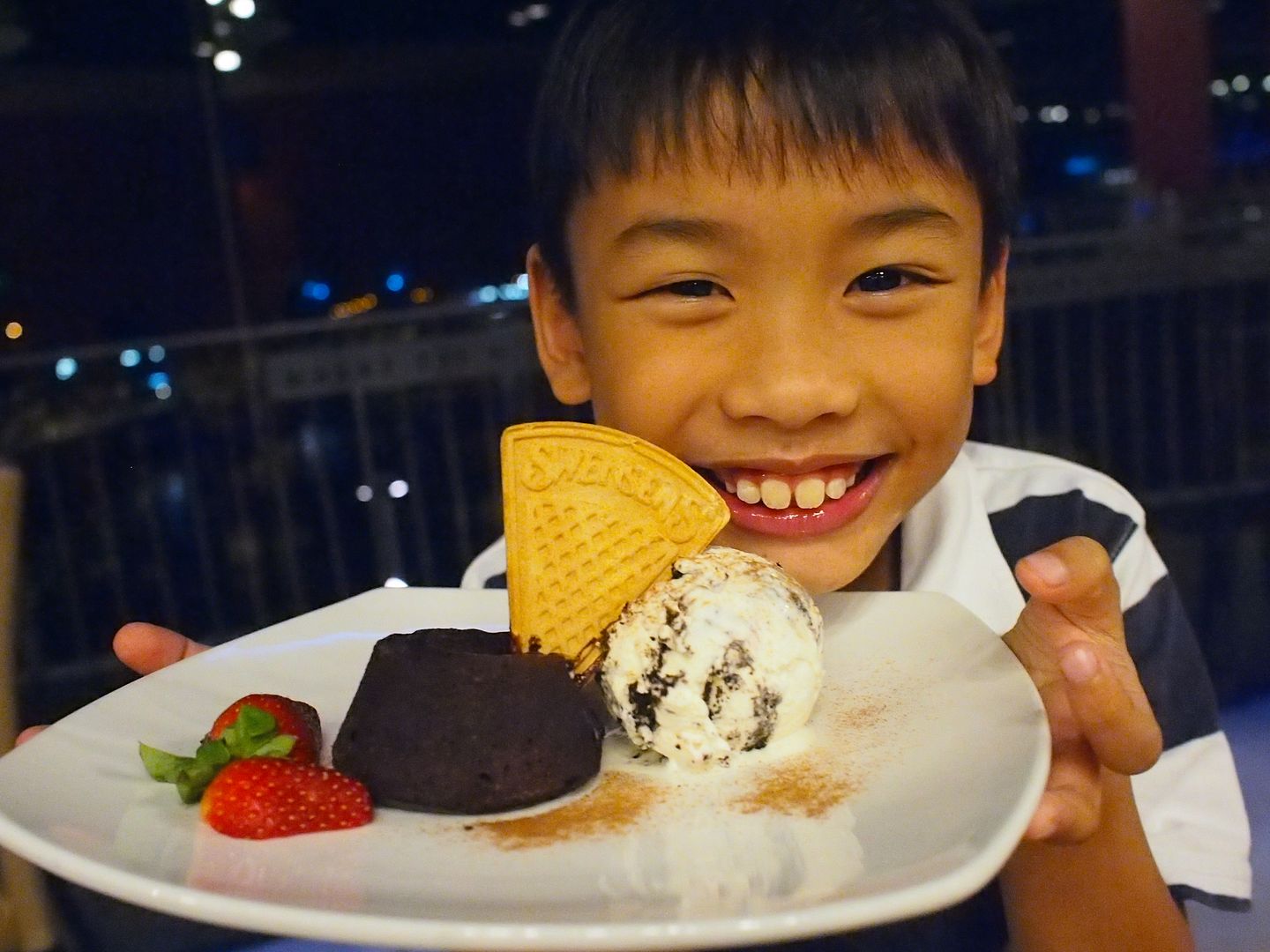 With everybody else's sweet tooth well satisfied and kids bouncing off the walls, I finally get to eat my dessert in peace. I had a hard time deciding with Earle Swensen's extensive Gelato dessert menu. After much deliberation, I finally settled with Celebrity Brownies served with Durian Gelato. Warm fudgy Brownies against the full flavored silky smooth durain gelato was extremely pleasurable for the taste buds. It does feels like I've died and gone to dessert heaven!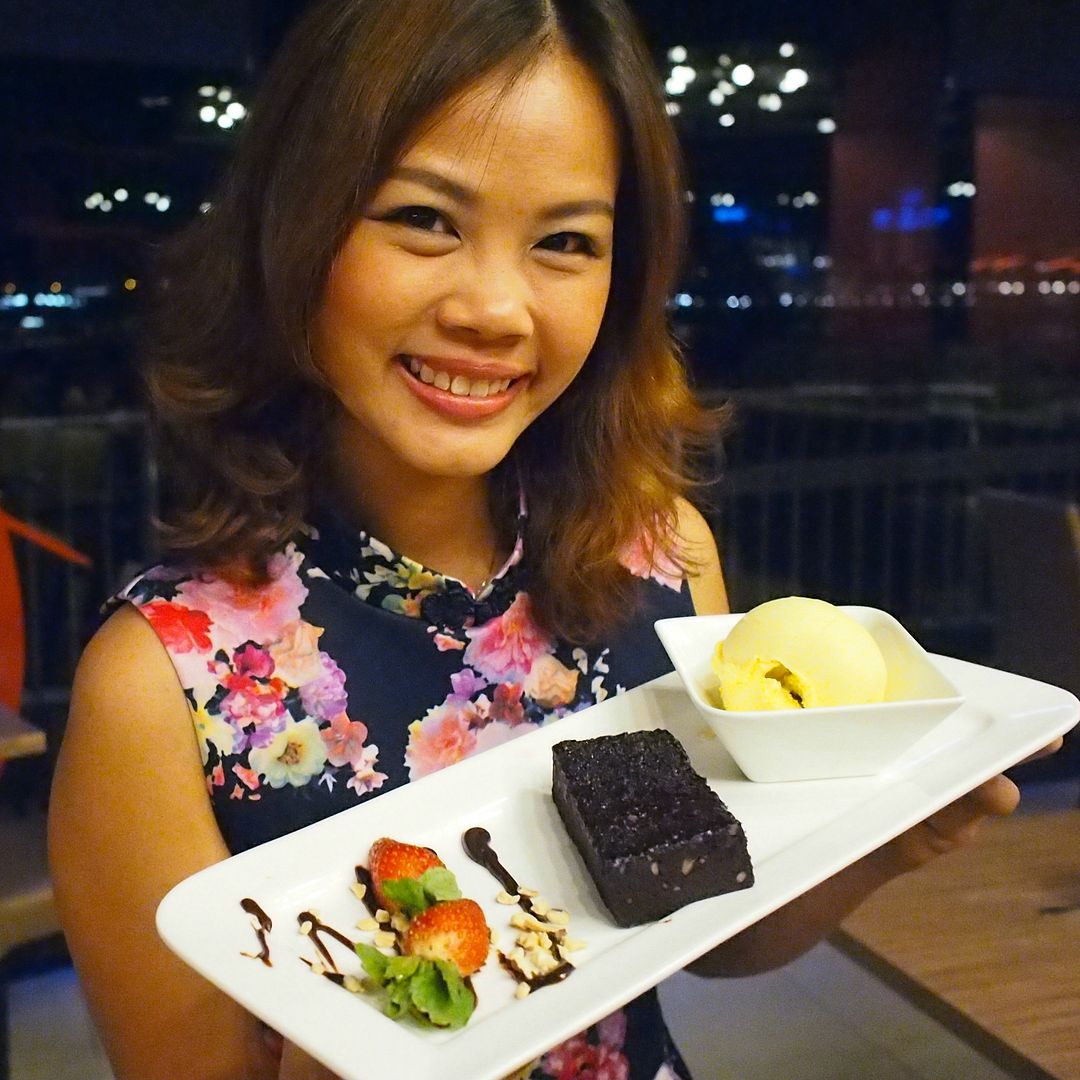 There is always room for dessert, especially when it is gelato. Earle Swensen's NEW Gelato Menu will be available from 1st January 2015 in restaurants islandwide.
Full Disclosure: We were invited to Earle Swensen's for food tasting by Touch PR. Views and Opinions are my own. *burp*