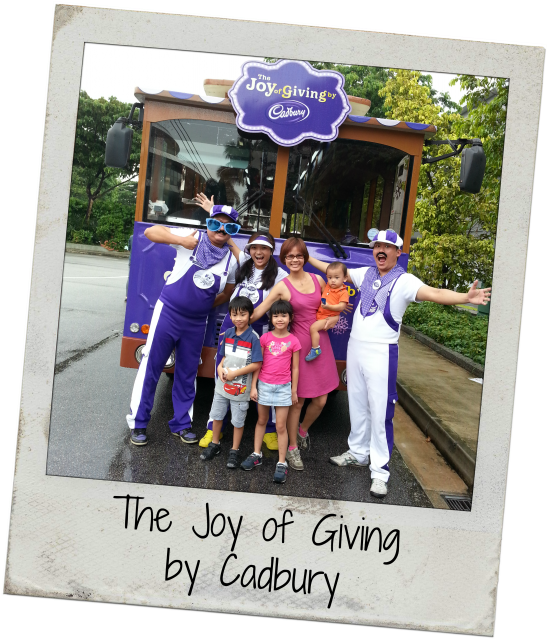 Cadbury will be launching its "Joy of Giving" campaign from 1 November to 31 December, donating S$1 for every S$15 purchase of Cadbury products. All proceeds (up to S$30,000) collected from this campaign will be donated to The Straits Times School Pocket Money Fund (SPMF).
As part of the "Joy of Giving" campaign, the popular Cadbury Joyrider will be making its appearance from 21 November, 2013, beginning at the heart of Singapore's business district – Raffles Place.
The public will be able to hop on the Cadbury Joyrider Bus for free, which will bring everyone on a fun-filled journey into a mythical and joyful land of Cadbury – known as Joyville. Riders aboard will get a rare glimpse of the Joyville workers as they bubble into the real world, sharing joy and magic, with fun-filled activities and Cadbury treats for everyone.
In the spirit of giving, Cadbury Joyrider admits riders for free so wait no further and check out the location, routes and pick-up points of as follows:
Cadbury Joy of Giving Experience:
21-22 November 11am-4pm: Raffles Place
1 December 11am – 3pm: SAFRA Open House
14 December 1-5pm: Downtown East
Cadbury Joyrider Routes:
23 November – 25 December:
Details on the locations, routes and times can be found on the Cadbury Facebook Page.
Donations will also be collected on the Cadbury Joyrider, and all proceeds will go directly to SPMF.