We've been looking forward to this event all year round.
The well anticipated annual Cold Storage Kids Run
returns with a brand new scenic venue;
The Meadows, Garden by the Bay!
Hiroshi was running under the category of Sporty Apple Sprint, a 1.6km competitive run for boys aged from 9-10 years old. And since Hiroshi is smaller in size as compared to kids his age, I was initially worried that he will find difficulties in completing the race. But, he has proved me wrong again. Good job Son!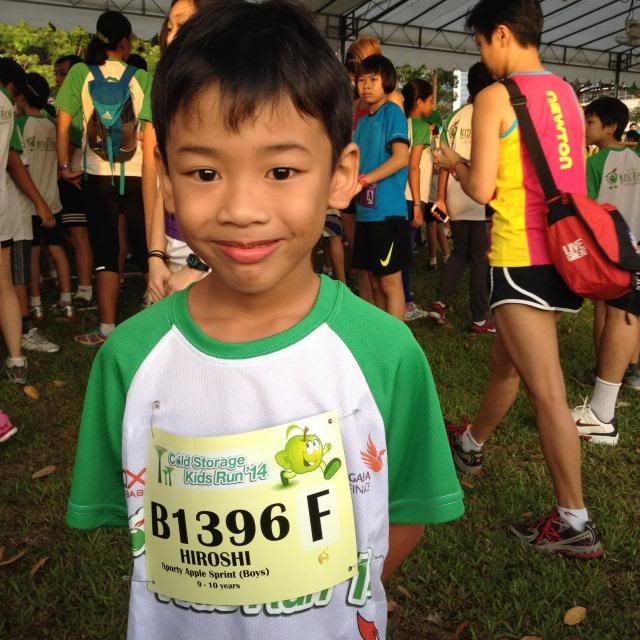 Since Kitson was not in town, I asked Ivy to come by have some fun with the kids.
(Extra pair of hands and eyes to care of for kids too!!)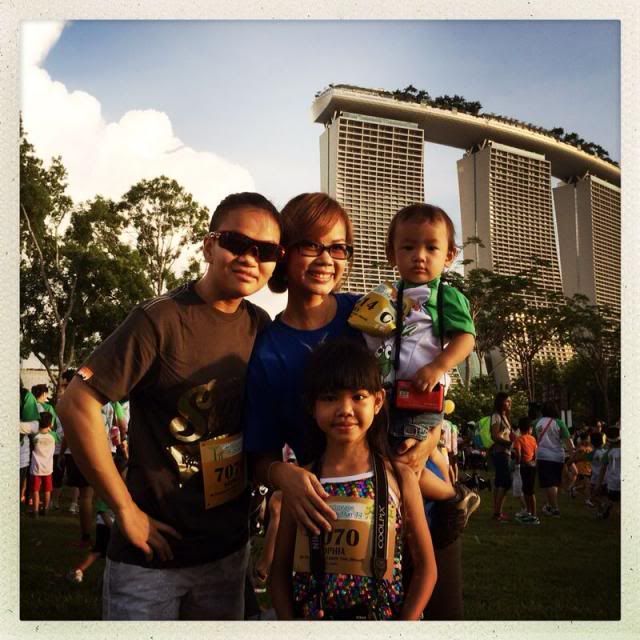 I was all set for the S-26 Stroller Family Fun Run
with James on Lucky Baby Avenue 2 Buggy.
Check out my stroller race survival kit on the stroller secure bar;
Lucky Baby Clip On Stroller Fan and a really awesome stroller toy too!
We also received a foldable Lucky Baby Sun Shade which we didn't use much
since our Lucky Baby Avenue 2 Buggy came equipped with Full Canopy.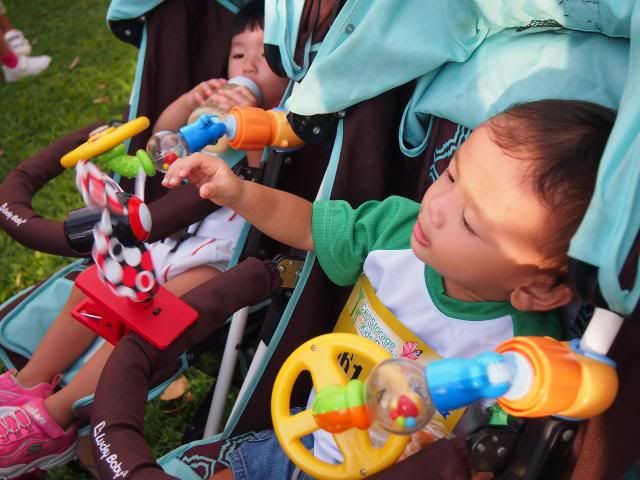 Check out the other mom bloggers who represented Lucky Baby Avenue 2 Buggy.
Cherie, Ting, Agnes from AT Marketing Consultancy and Mabel.
#letmeselfiefirst by Mabel the Selfie Queen before Running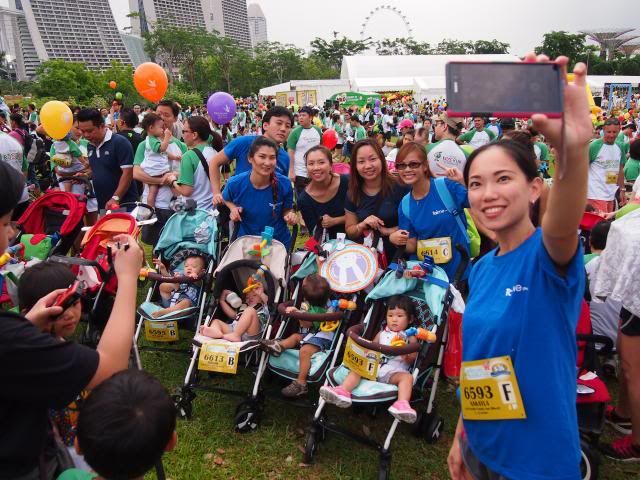 The scenic location and good company made the 800m Fun Run extra enjoyable.
Photo Credits to CherieLadie.com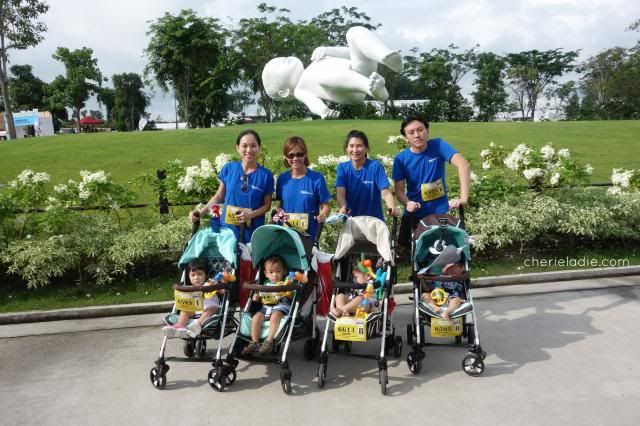 For the fun of it, I enrolled Sophia into the All Dressed Up Family Fun race. Sophia is dressed in a pretty dance dress while I had the intention to run in my pajamas and fluffy bedroom slippers.
But strangely, the flag off time between the S-26 Stroller Family Fun Run and All Dressed Up Family Fun Run is merely 5 mins apart.
Sophia was slightly disappointed that I won't be running with her. But instead auntie Ivy took my place and played the cheer leader while running alongside with Sophia!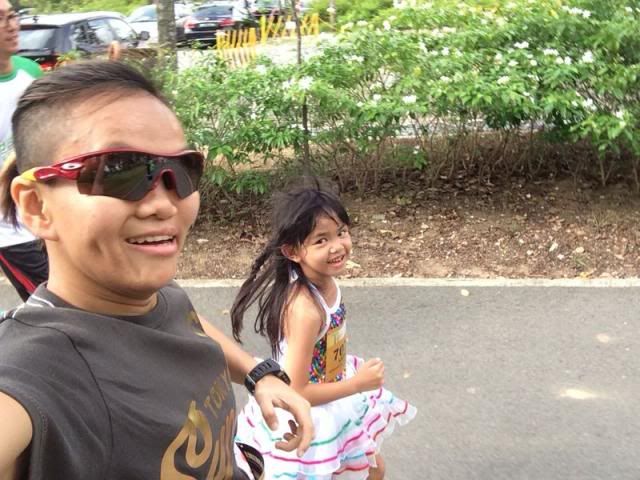 Even though the run left Hiroshi with aching muscles for the entire week. We are still vividly anticipating for next year's Cold Storage Kids Run.
Disclaimer: My family was invited to take part in the Cold Storage Kids Run by Full Circle PR, and compensated to race in the S-26 Stroller Fun Run with my Lucky Baby Stroller by Taime (FB page) and AT Marketing Consultancy. All thoughts and opinions are of my own.