Back Posting: 28 August 2014
The kids were excited to be back from school.
Hiroshi said, I cannot concentrate in school because I am excited about 弟弟's birthday!
and Sophia chipped in saying, "Me too! Where are we going?!?"
The fact is, they have been counting down to their lil brother's birthday from their organizers since many many months ago!

Hiroshi was escalated to know that we would be celebrating James's birthday at Sakae Sushi…Coz he loves Salmon Sashimi. Tsk tsk tsk… Very expensive taste buds!! 😋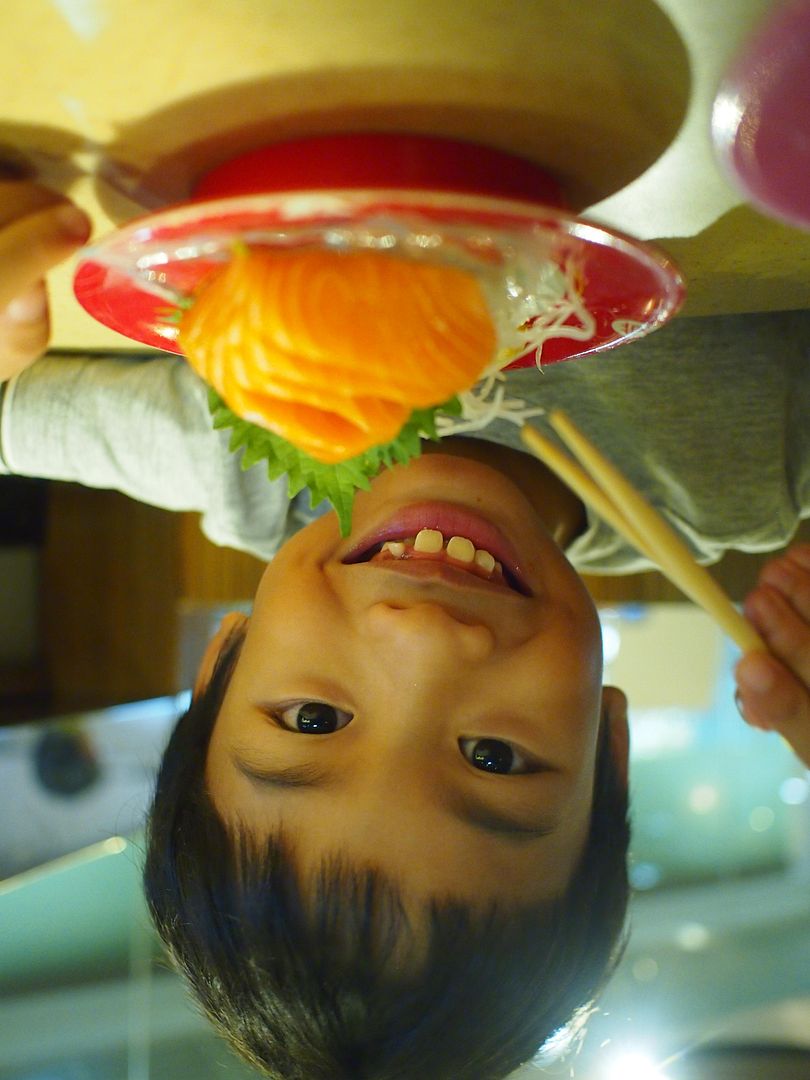 Sophia loves her Califonia Monkey Maki. 😍

While I am happy with my bowl of chirashi that James is eyeing on!

But James eventually decided to stick to his bowl of ramen. And like a true blue foodie, he was seen burying his face in the bowl and slurping ramen loudly.

James way of telling daddy this is how much I Love You!

Turns out our decision to celebrate James's birthday at Sakae Sushi was a great idea since he was practically entertained by the moving food on the conveyer belt…

Food quality seems to have improved at Sakae Sushi. Reasonably priced Japanese food. Service was alright. My only grouse was the restaurant layout was a little too tight.
Happiness is spending time together as a family.

You may be our a little bundle of joy,
but the happiness you spread around is king size.
Happy 2nd Birthday James!