It's all starting to take flight!
I am such a terrible visualizer that my friend JingTing jumped to my recuse by designing and sketching out the intended layout of Hiroshi's room. It was love at first sight…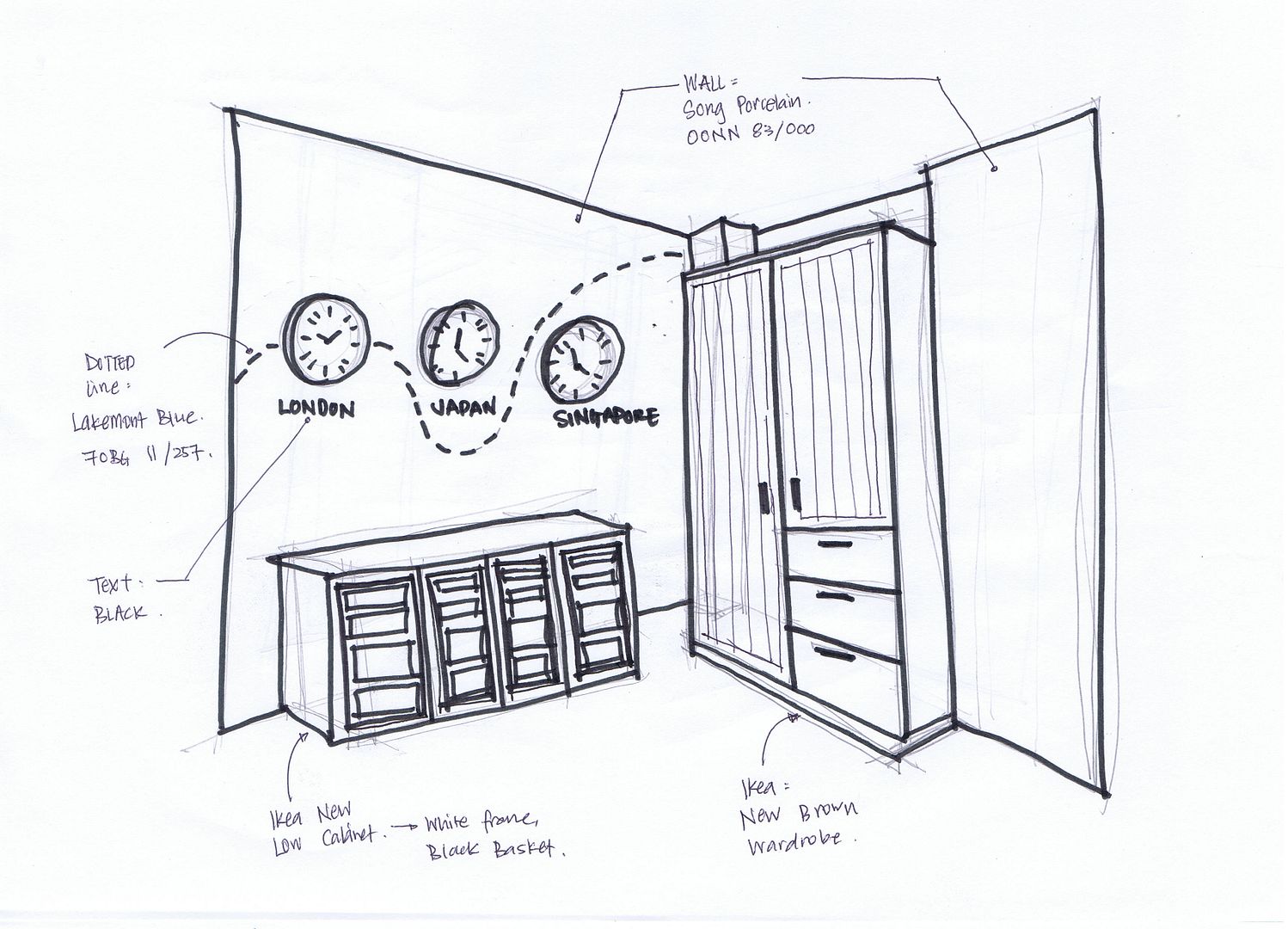 I can bet you a million dollar that Hiroshi will fall head over heeds over his travel themed room makeover with Dulux! Wouldn't you?
The professional painters from Dulux came by for an onsite consultation and offered many useful advice and suggestions on color selection. After much consideration, we eventually picked Lakemont Blue, Song Porcelain and Mendelssohn Concerto.

*mimic captain Hiroshi ticking off his pre-flight checklist*
Theme, Checked. Colors, Checked.
What's next?
With so many different type of paints offered by Dulux,
which one should we choose?


My suggestion is choose one that best fits your lifestyle needs.
And here's a glimpse at ours…

We've got to get the right paint for the right job. And it's without a shadow of doubt that we'll be picking Dulux Wash and Wear with new KidProof Technology!
Dulux Wash and Wear with KidProof Technology effectively repels tough stains.
Instead of absorbing stains into the wall like normal paints do, liquid form beads onto the surface of this unique protective paint film causing delay to stain penetration.

This premium paint makes cleaning up a breeze, and it keeps colors looking fresher for longer too.
Dulux Wash and Wear paint has been awarded Singapore Green Label certification, it emits less Volatile Organic Compounds (VOC) and is low on odour, even when freshly painted.
It's absolutely safe for children as there is no added lead or mercury content in Dulux Wash and Wear paints.
Everything is looking good and we can't wait to take flight.
Come back soon to check out the process of our room transformation.
In need of a paint job too?
Check out the promotion and attractive paint packages offered by Dulux Paint.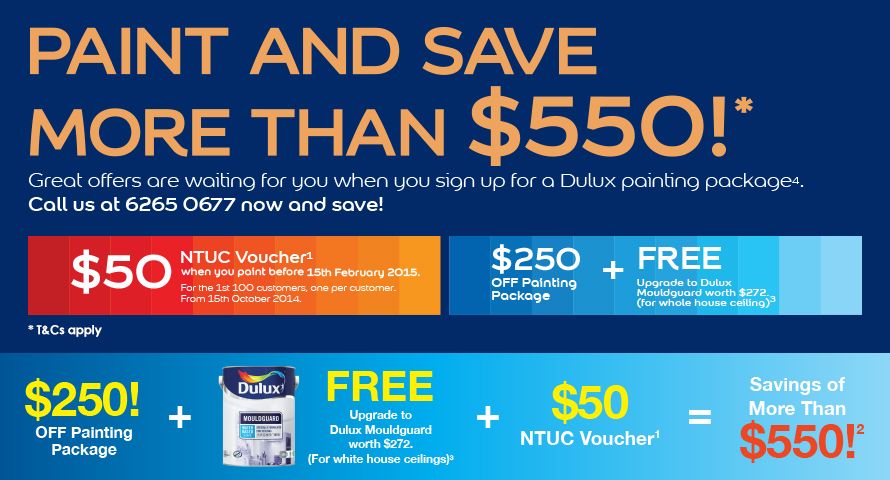 What's More?
SingaporeMomBlogs readers saves MORE!
Enjoy additional $30 off painting packages when you call 6265 0677 and quote IS550.


(hotline is open on weekday 8.30am – 5.00pm)
Don't say BoJio…
Follow Dulux Facebook page closely for a chance to win up to $600 worth of prizes!
For more inspirational ideas online, Please visit
– Facebook: fb.com/dulux.sg
– Instagram: @duluxg
– Pintrest: pintrest.com/duluxsg
– Youtube: youtube.com/duluxsingapore
– Website: www.dulux.com.sg