What can you say about frozen yogurt?
This popular great tasting dessert
has always been the healthier choice with people all across the world.
In contrary of my deceiving small waistline,
I love food and especially desserts!
We've recently been invited to Menchie's Frozen Yogurt,
and like a true blue dessert lover,
I accepted the invitation,
proudly declaring that "There's always room for desserts!"
And Boy, did it turned out to be a heaven for frozen yogurt lovers.
Menchie's Frozen Yogurt
1 HarbourFront Walk
Vivo City #01-113/114
Singapore 098585
Tel: 63769323
Operating hours:
10am – 10pm (last Order 9.45pm)
Grab a Cup. Or a Freshly made Waffle Bowl.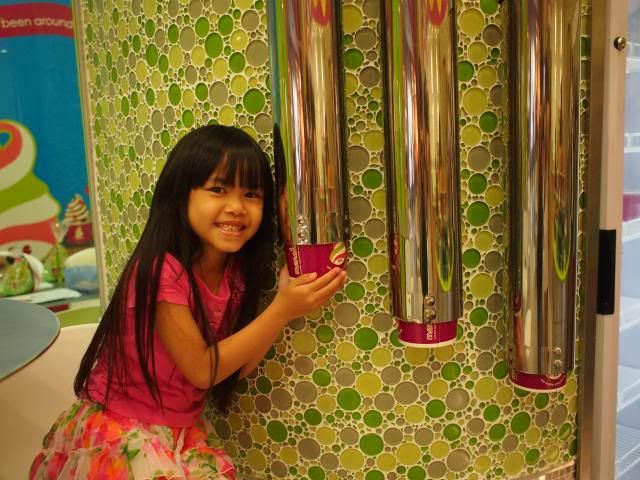 Menchie's Frozen Yogurt contains live and active cultures.
They are made from the milk of "smiley" California Cows
which have not been treated with artificial growth hormones.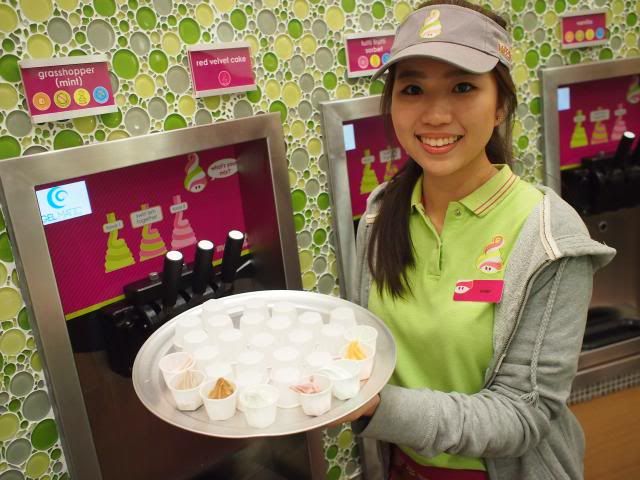 I am a sucker for smaller details. Like dietary information on individual flavours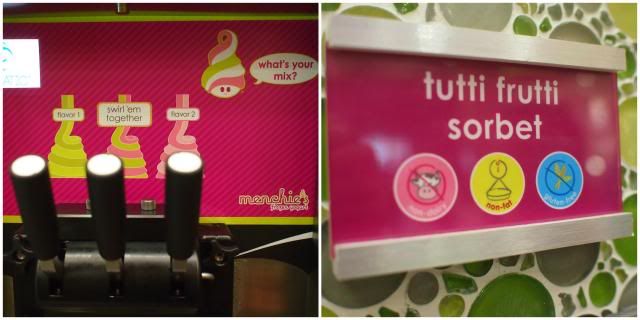 It is the largest Self-Serve Frozen Yogurt selection in Singapore
that offers a variety of 12 yummy flavours at any one time
(with more than 100 other flavours put in on a rotational basis!)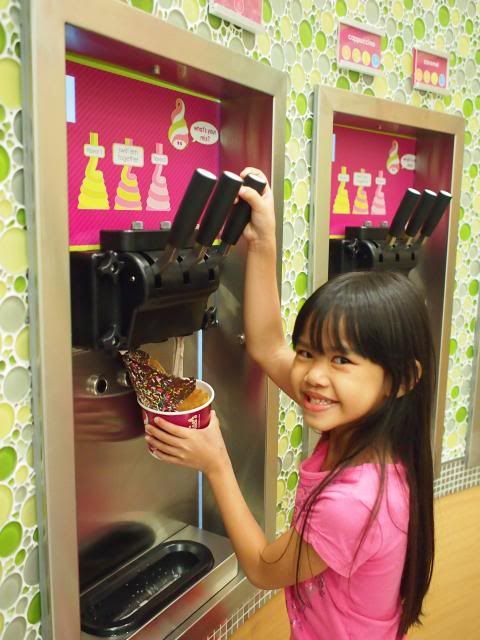 With a choice of 44 delicious toppings to make your dessert a sweeter deal!
Other than the usual, nuts, sprinkles and fresh fruits toppings,
I like Popping Boba!!
Go try it and let me know what you think of it.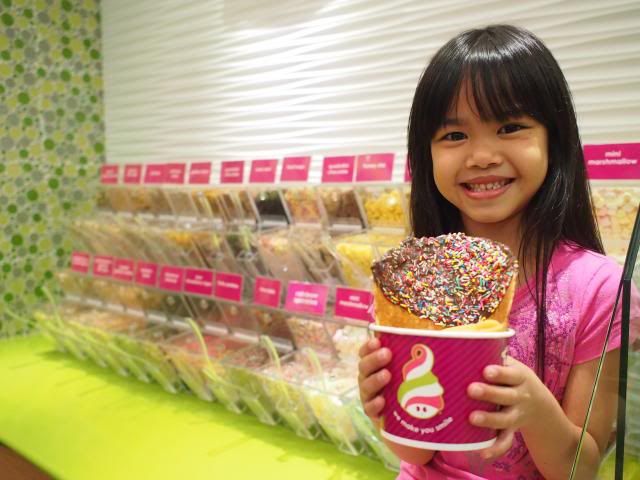 Mix-Weigh-Pay Scheme. $3.40/100g (excluding GST)
Since it is a Pay by Weigh Scheme,
you can have as much or as little of everything you want.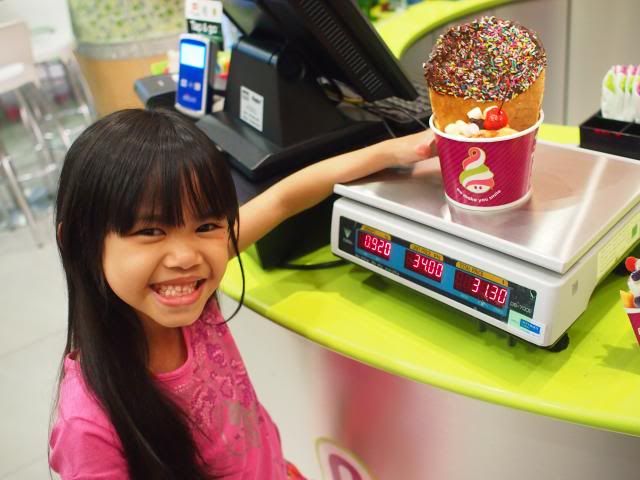 James Simply Can't Wait No More!
Let's Diggin' Lickin'!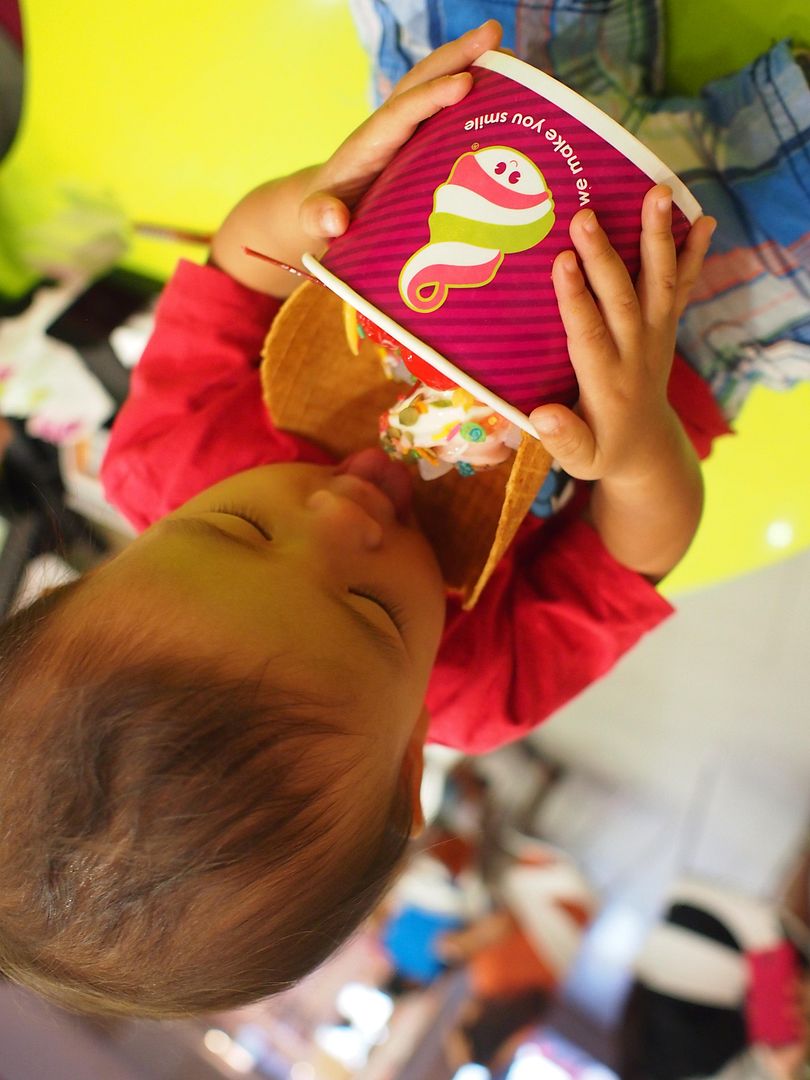 There is even a separate party room that could be reserved for private functions.
The design of the entire store was vibrant and inviting.
Girl Power! Check out our tattoo of Menchie and his sweet friends;
Barry, Mellow, Kiwi, Sprinkle, Mookie, Chip & B.P.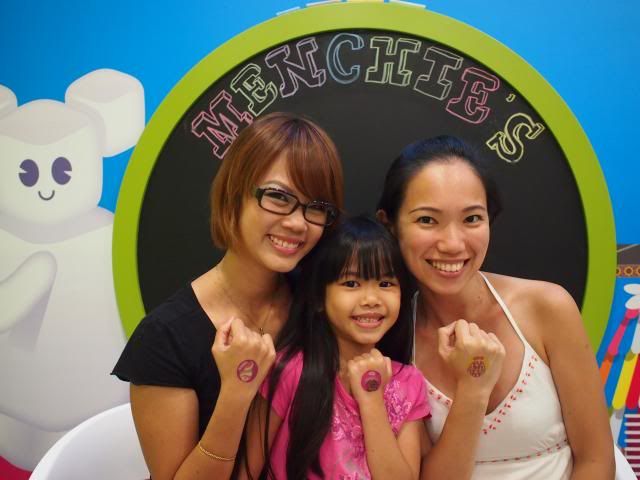 Sophia enjoying colouring activities in the Private Party Room.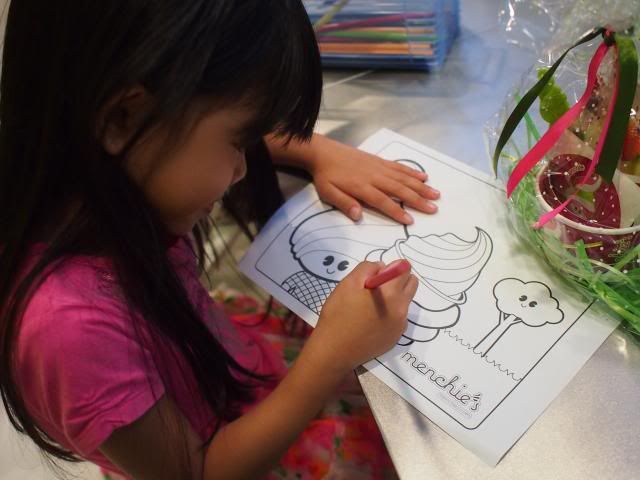 Our Verdict:
Sophia likes tutti Frutti Sorbet,
Hiroshi likes Strawberry tart,
And James would gladly take anything that comes his way!
Kitson like it overloaded with plenty of fresh fruits,
while I like mine with a tad of everything!
There is bound to be something for everyone.
But then again,
Frozen Yogurt is Frozen Yogurt.
Any good product can always be replicated,
but the friendliness of the staff makes the in-store experience one of a kind.
After all these talk of yummy Menchie's Frozen Yogurt,
I bet you would want some too…..
The very awesome people over at Menchie's Singapore is giving away $30 worth of Menchie's Frozen Yogurt each to 3 lucky families!
To enter this giveaway and win yourself $30 worth of Menchie's Frozen Yogurt, simply follow the steps below! Good luck!
Disclaimer: We were invited to a frozen yogurt tasting session at Menchie's Singapore for the purpose of this review. No additional compensation was given. All opinions reflected in this post are my own.