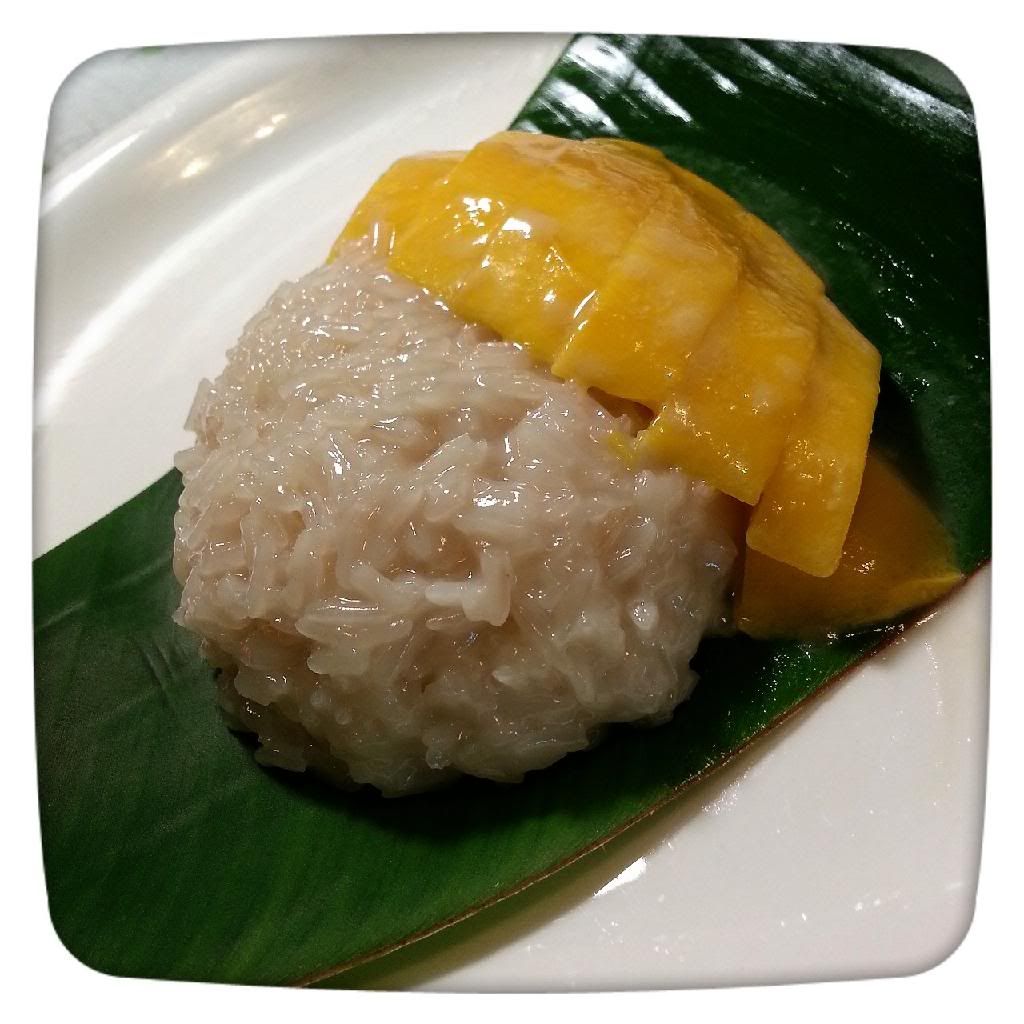 Kitson carefully hand carried the precious cargo of 6 mangoes all the way back from Manila. Seriously, no one in the right frame of mind could ever resist an incredible deal like this. 6 mangoes, all for the price of S$2.00?!?!
Totally unbeatable!
In attempts to finish up the bag of glutinous rice lying in the kitchen,
I've decided to make some Thai Style Sticky Coconut Rice with Mango.
Sawadee Ka! Let's get cookin'.
Ingredients
(Recipe yield 2 portions)
1/2 cup of Glutinous Rice
(soak for at least 2 hours or overnight)
1/2 Cup Coconut Milk
2 tbsp Sugar
A pinch of Salt
1 Yummy Mango (Peeled and cut into thick slices)
Directions
1. Drain water from Glutinous Rice and steam for 20 mins.
2. In a small saucepan, bring coconut milk. sugar and a pinch of salt to a slow simmer.
(the sugar should dissolve completely)
3. Stir coconut milk into steamed glutinous rice. Cover up with Cling Wrap and let it sit in room temperature for 30 mins.
4. Plate Coconut Sticky rice with Chunky slices of Mango.
Bon Apetit!
Let me know what you think about my Easy Peasy Thai Style Sticky Coconut Rice with Mango Recipe.
p/s: You may also like to check out other glutinous rice recipes such as
Authentic Lor Mai Kai and Pulut Panggang (Grilled Rice Packets).
Linking up with DinoMaMa for Foodie Fridays: