When Hiroshi came back from school today, he squealed in excitement telling me that he has something special to show me. After rummaging through his stuffed bag, he proudly fished out a medal. His FIRST medal!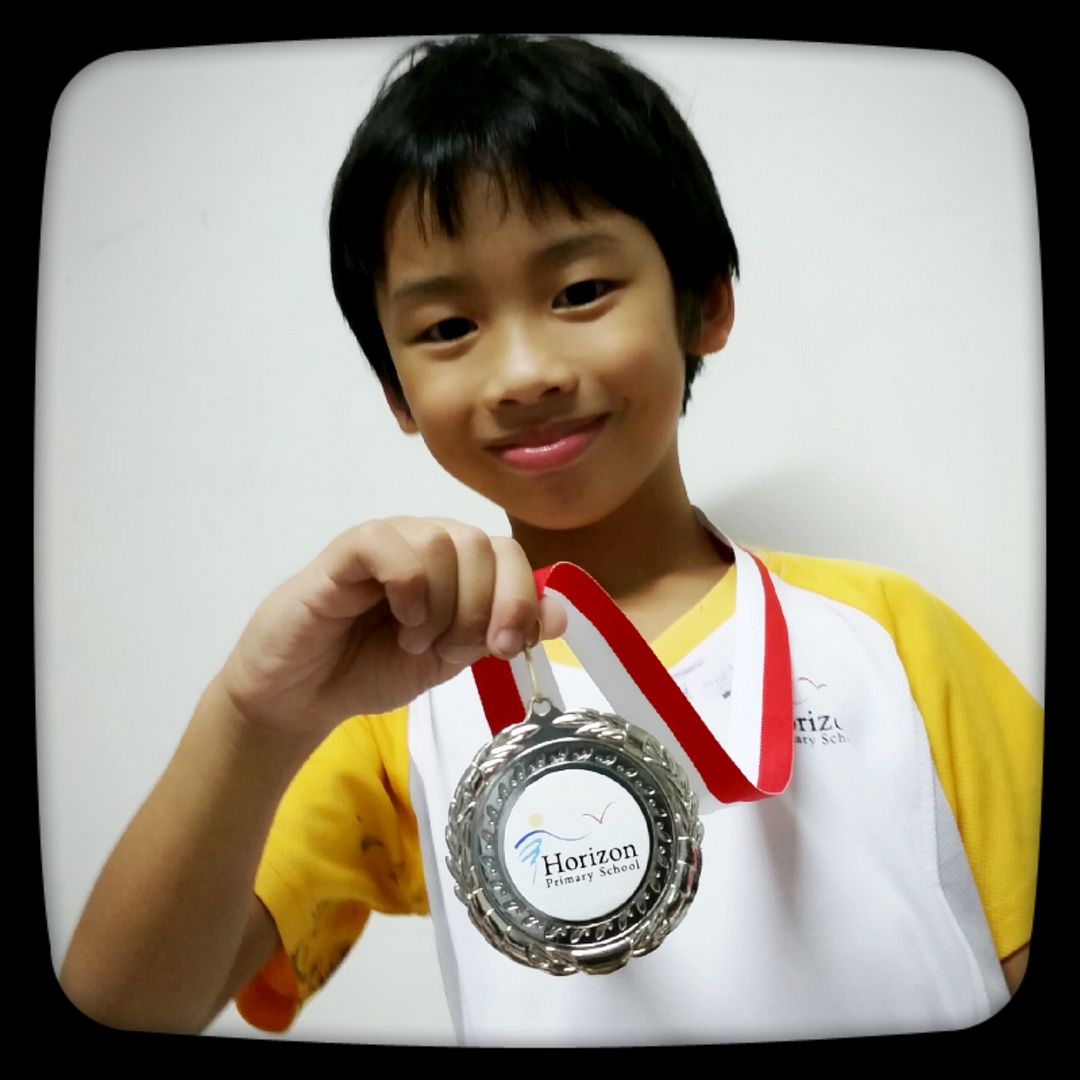 I was pleasantly surprised to see the medal. But, to see the medal being awarded for a Chinese Singing Competition left me completely bewildered.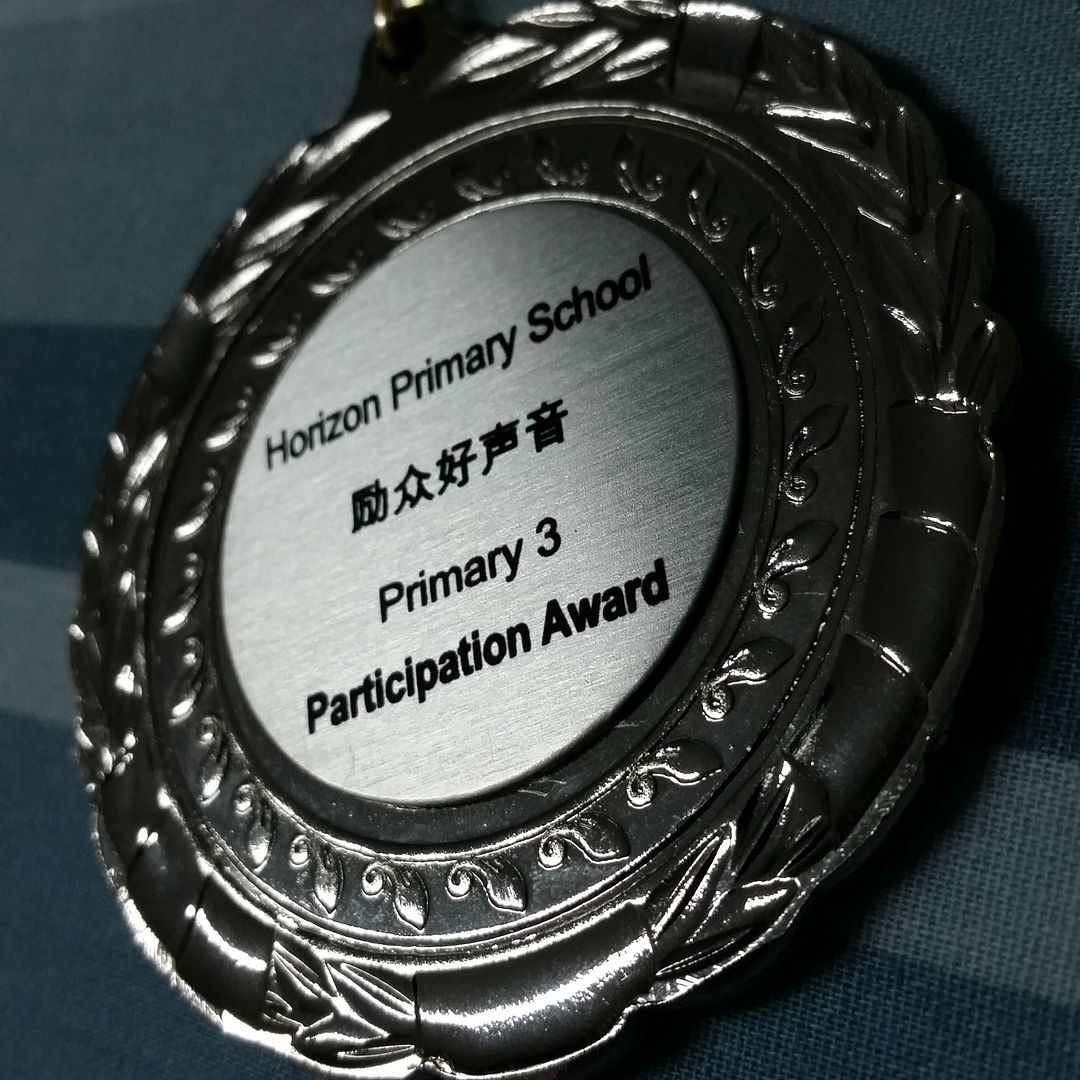 I vaguely remembered him telling me about this Chinese Singing Competition a while back, but I've never in a million years expected him to participate in it!
Well you see, getting Hiroshi to converse in Mandarin is just like putting water and oil together. No matter how hard we try, they'll never gel! Despite our best efforts, the resistance remains strong.
Even though this medal is only an Award for Participation, it meant a lot to Hiroshi and myself. I am thankful that the school has chosen to not only recognize the top 3 winners, but also of those who had tried and put in the effort.
Everything happens for a reason, and perhaps not being able to get into one of the more prominent school in Punggol area might be just a blessing in disguise for us.
I am glad that Hiroshi is in Horizon Primary School. I am happy about how the school is shaping young minds. Nurturing confidence in individuals, leading them to live their lives responsibly and eventually contributing back to society with joy.
Indeed, with the right guidance, every child can be a leader!