I treasure relationships, especially of those with families.
In my last post, I said that Reunion is the start of a million migration…..
We did our little "migration" to Johor Baru for Reunion Lunch with my In-Laws.
Kitson took Hiroshi on the bike,
while I lugged the other 2 kids on the bus across the causeway.
I could only thank God for the smooth moving traffic!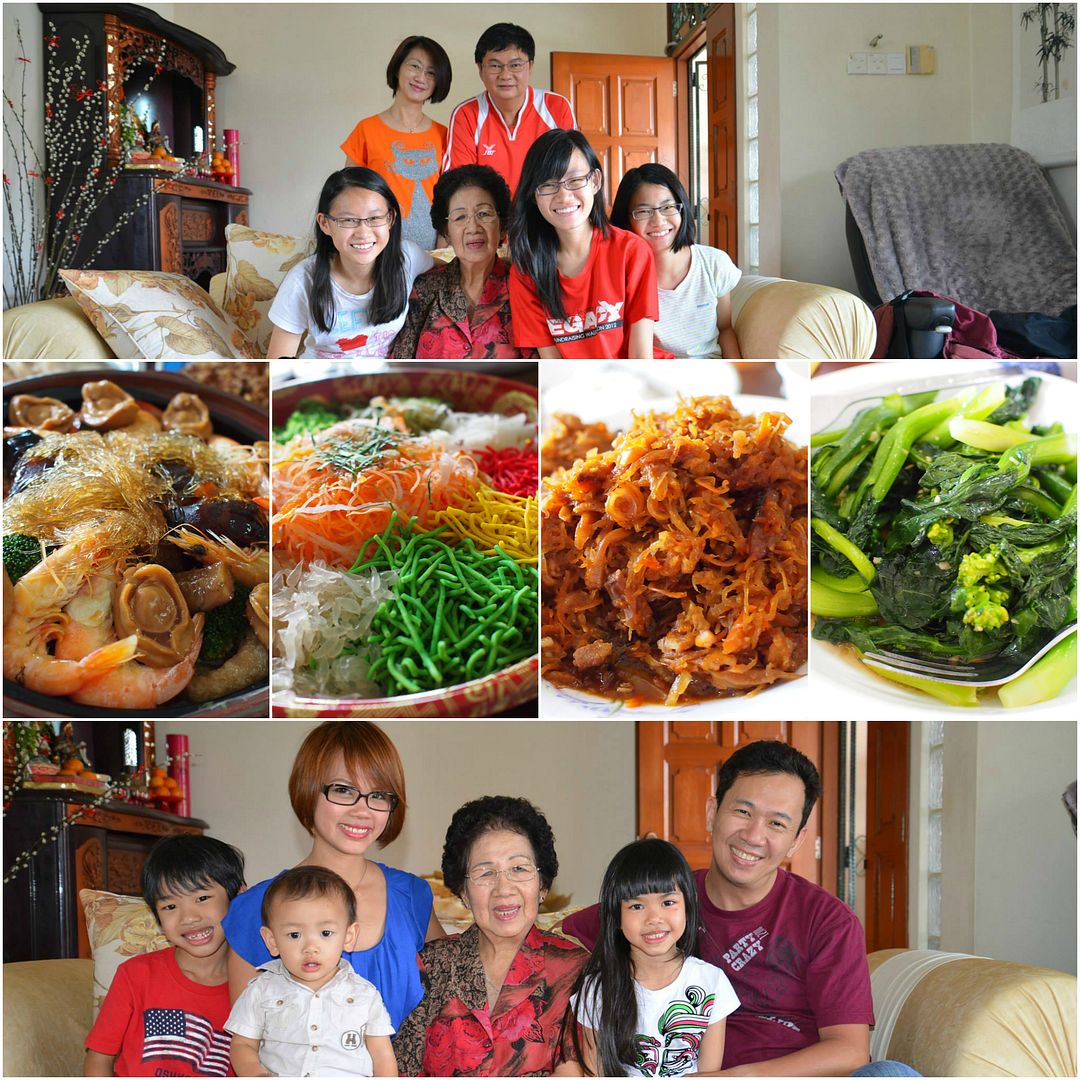 Sister-in-Law Peggy, Brother-in-law Chong, their 3 wonderful daughters + Mother-in-law.
Prosperity Pot (盆菜) by Pekin Restaurant, 发财鱼生 by Dragon-i, Mother-in-law's version of "Ratatouille", & Stir Fried Vegetables.
Our family with Mother-in-Law.
Even though the journey of "migration" is a little inconvenient, the good food and the great company makes it all worth while! I am already looking forward to my next Reunion Dinner at Johor Baru!
Linking up with Dinomama for Foodie Fridays: