You've waited all year round for this day to proclaim to the world
that you are finally 9 and a 1/2.
But in actual fact, you're only 9.
I find it amusing that as kids, you can't wait to grow up.
While as parents, we felt that you're all growing up way too soon.
9 years from the first cries that made me mom,
today we are already celebrating your transition into tweenhood…
Happy Birthday Hiroshi!
We stumbled upon The Queen & Mangosteen at Vivo City (#01-106/107).
The Lunch Special seems like a very good deal!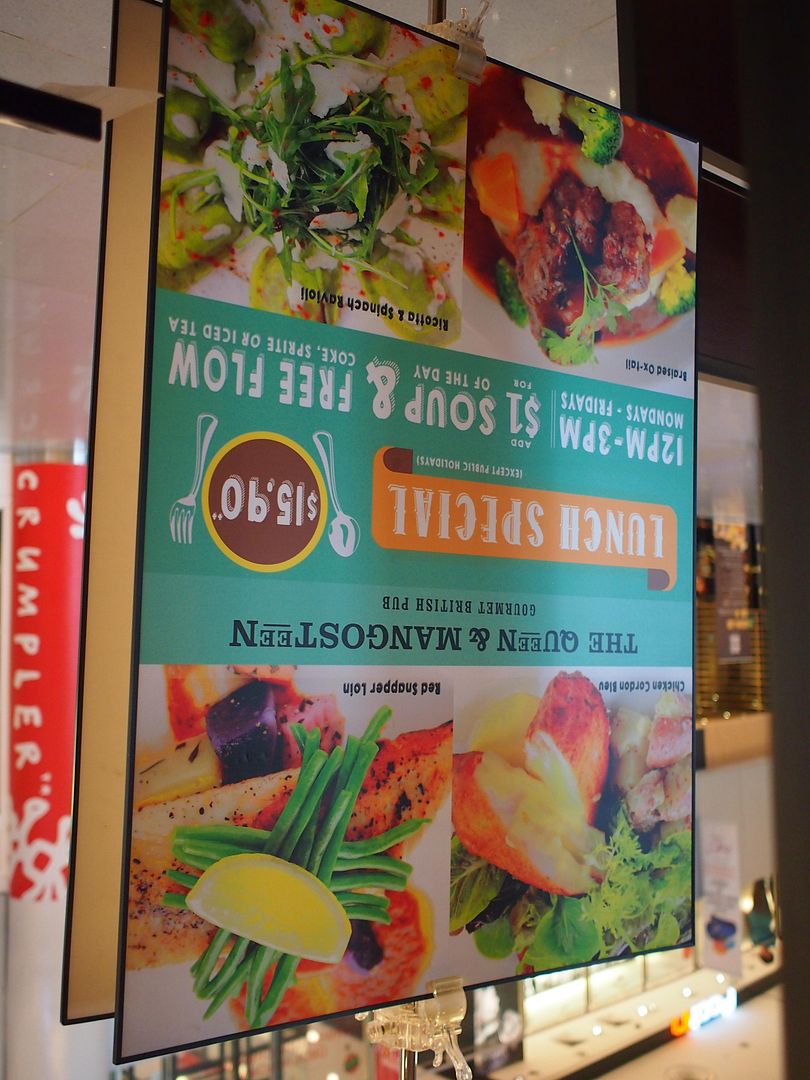 Soup of the day was Mushroom Soup. And our votes were unanimous…
Even James agrees that the unadulterated creamy Mushroom Soup is outta this world!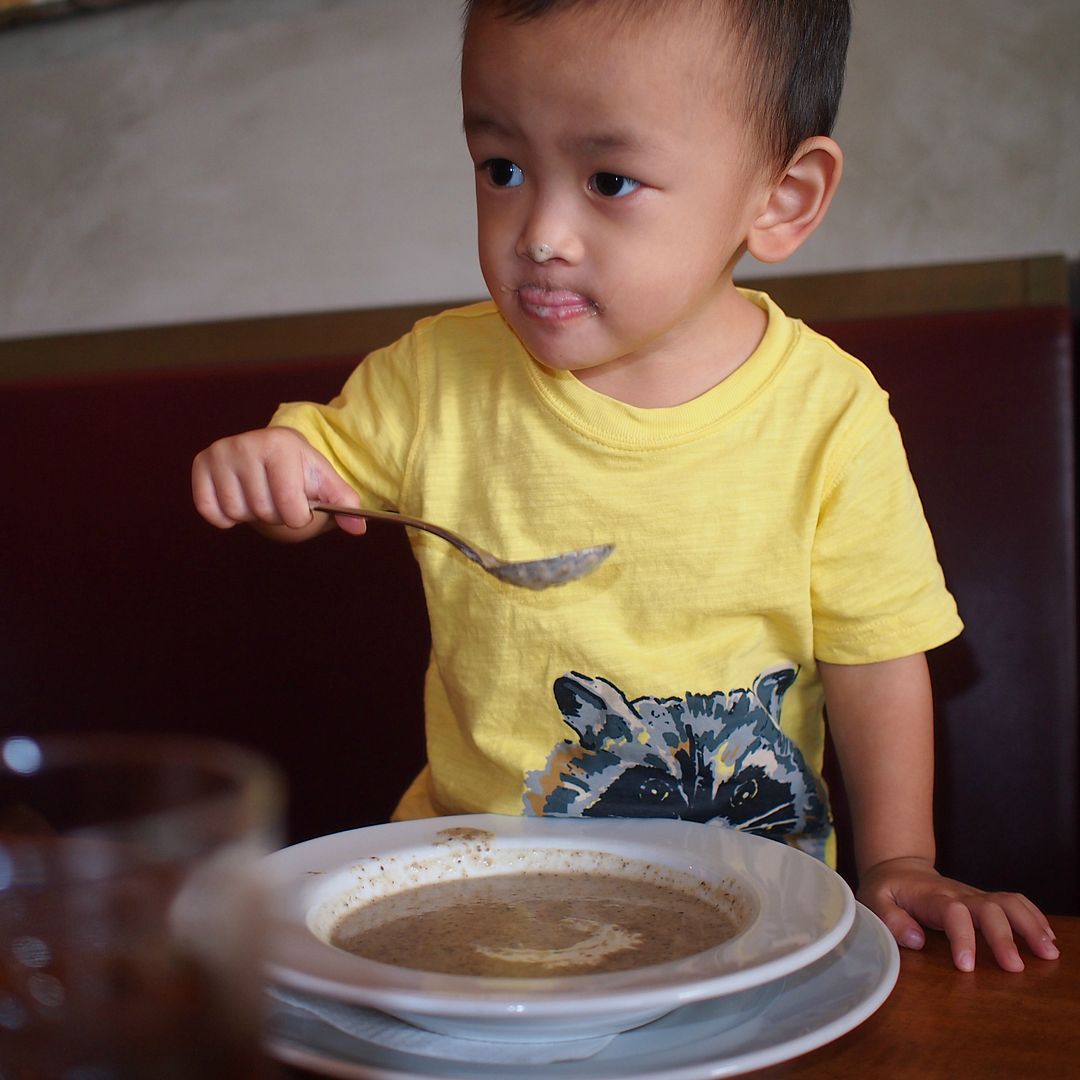 Chicken Cordon Bleu, Red Snapper Loin, Braised Ox-tail.

Hiroshi and Sophia gave 2 thumbs up for the food.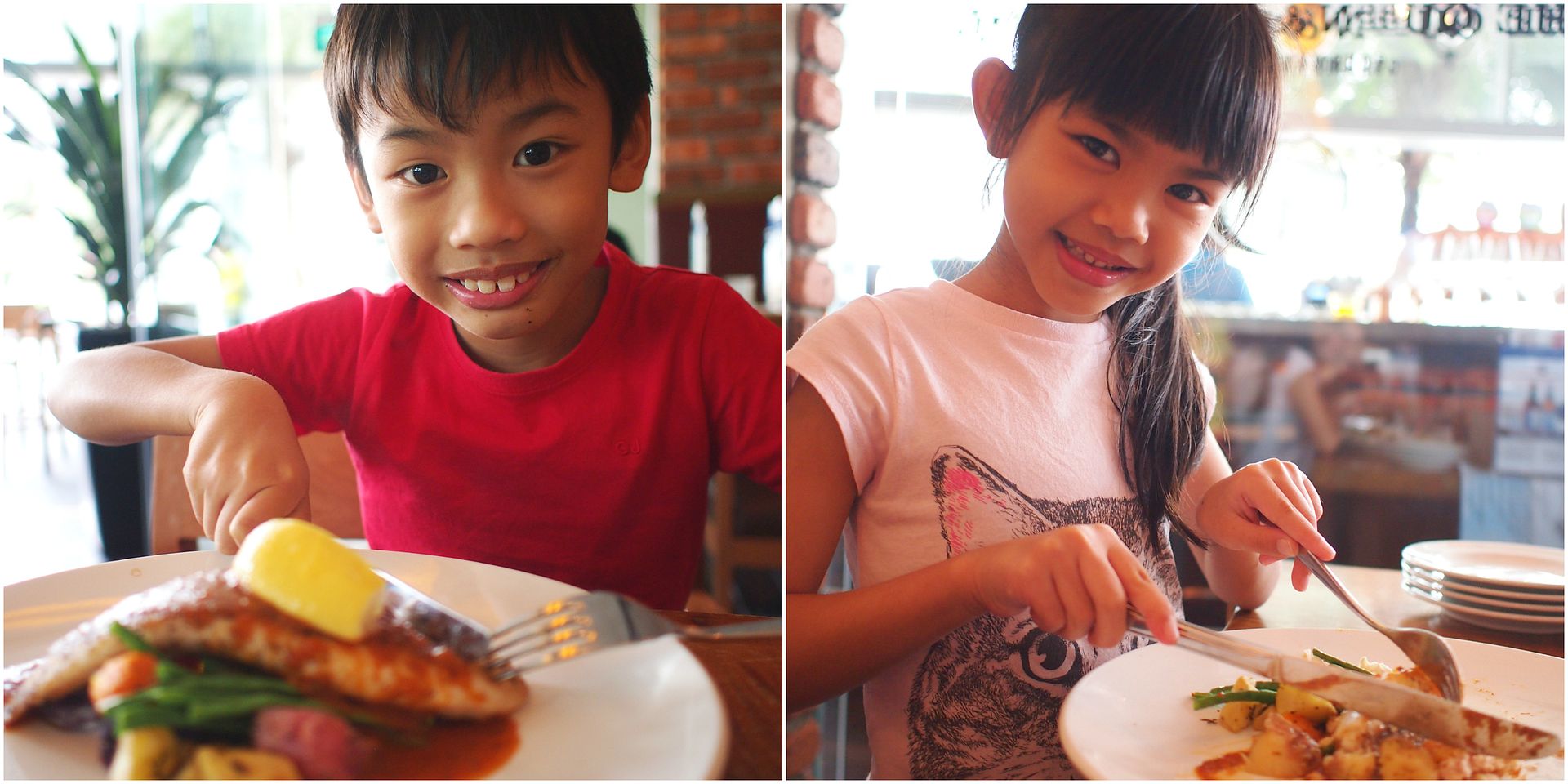 $16.90++ for Soup of the day and Main course with free flow drinks is a steal.
Attentive service staff.
The cozy ambiance coupled with a panoramic waterfront view of scenic Sentosa makes The Queen & Mangosteen a perfect dinning location for many different occasions.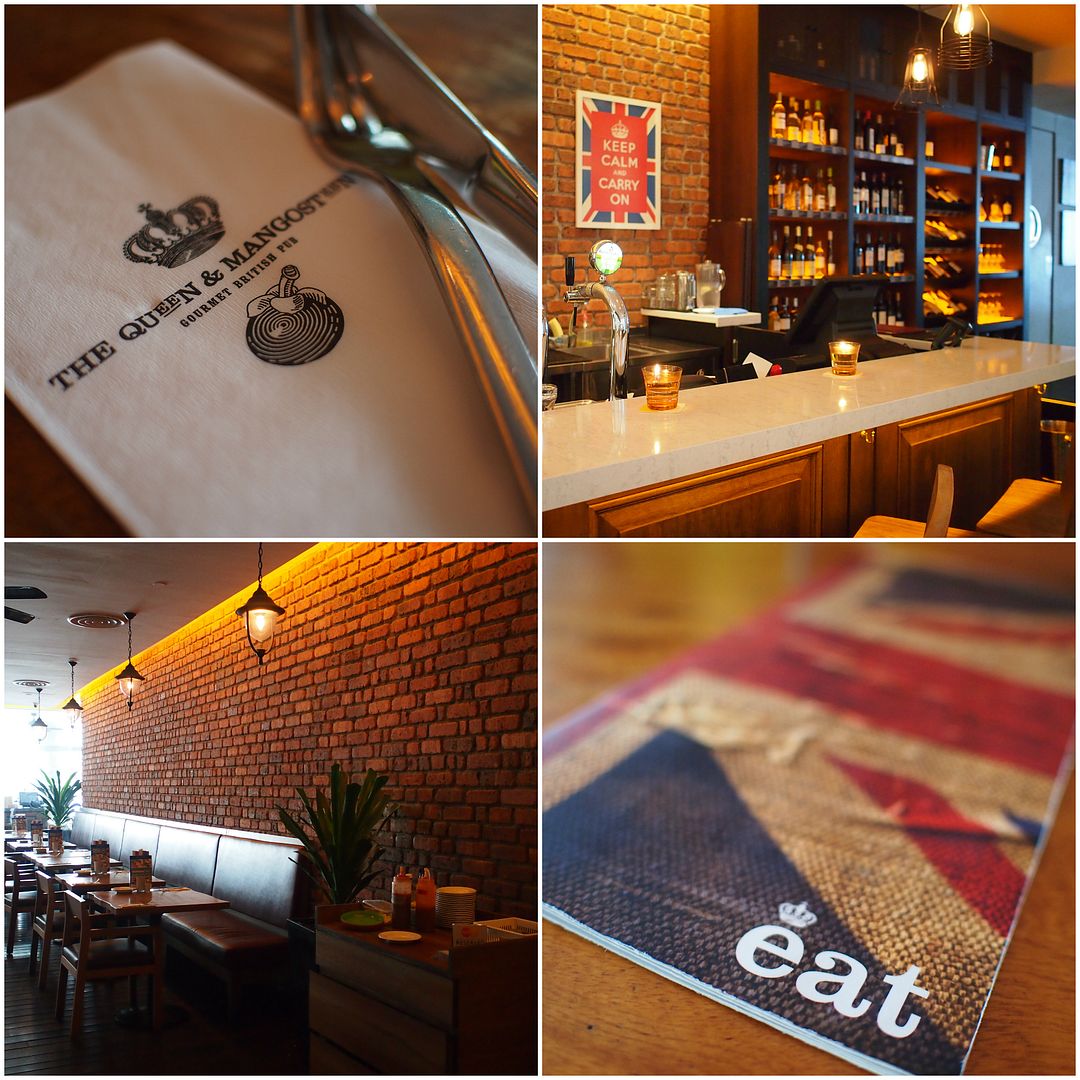 ---
No birthday celebration is ever complete without a trip to Swensen's for Ice Cream!
Swensen's Earle at Vivo City (#02-117)
Molten Chocolate Lava Cake & Banana Split
(I was a tad disappointed at the Molten Chocolate Lava Cake!)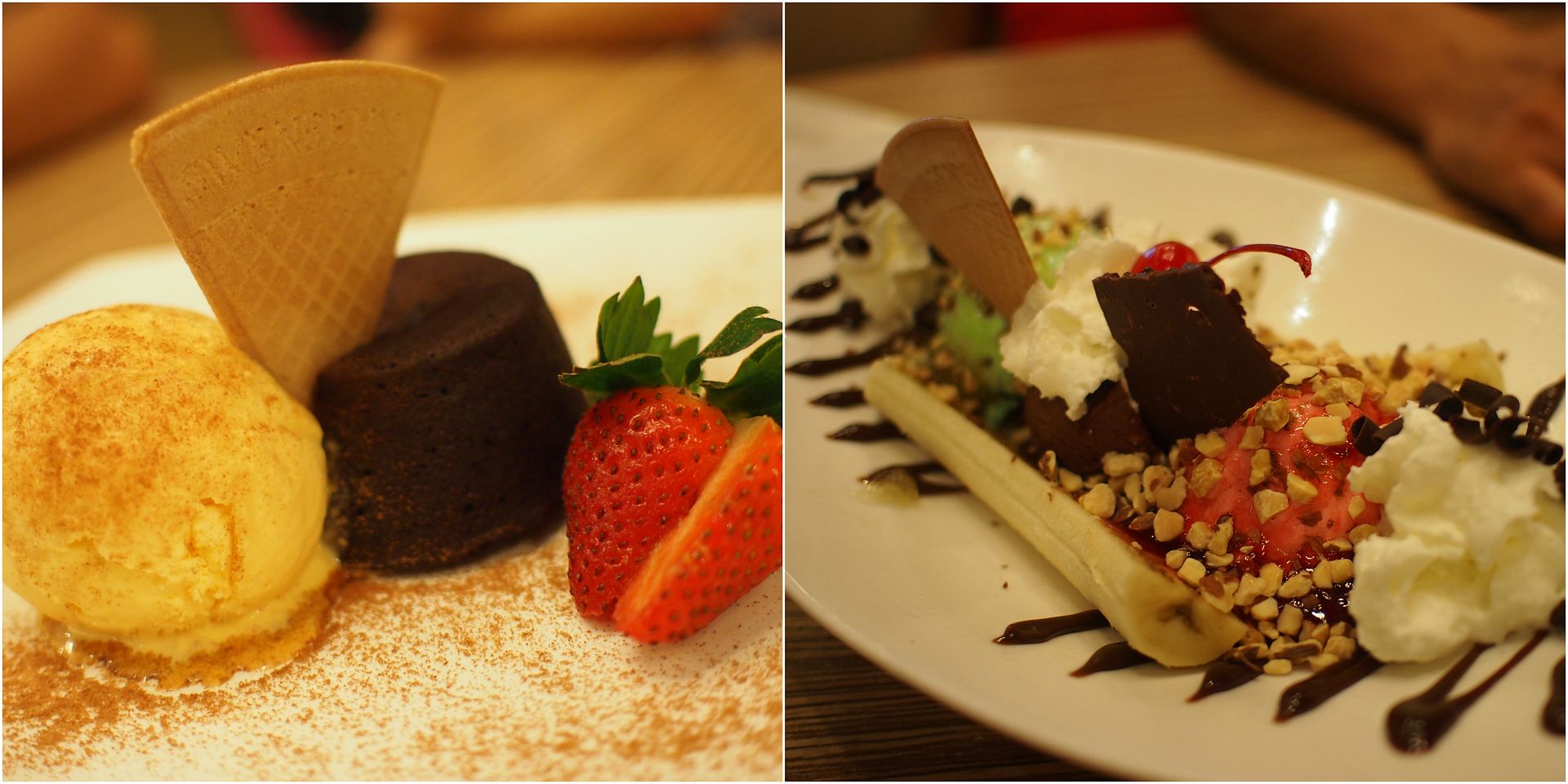 Swensen's Earle complimentary ice cream cake makes Hiroshi a very happy boy!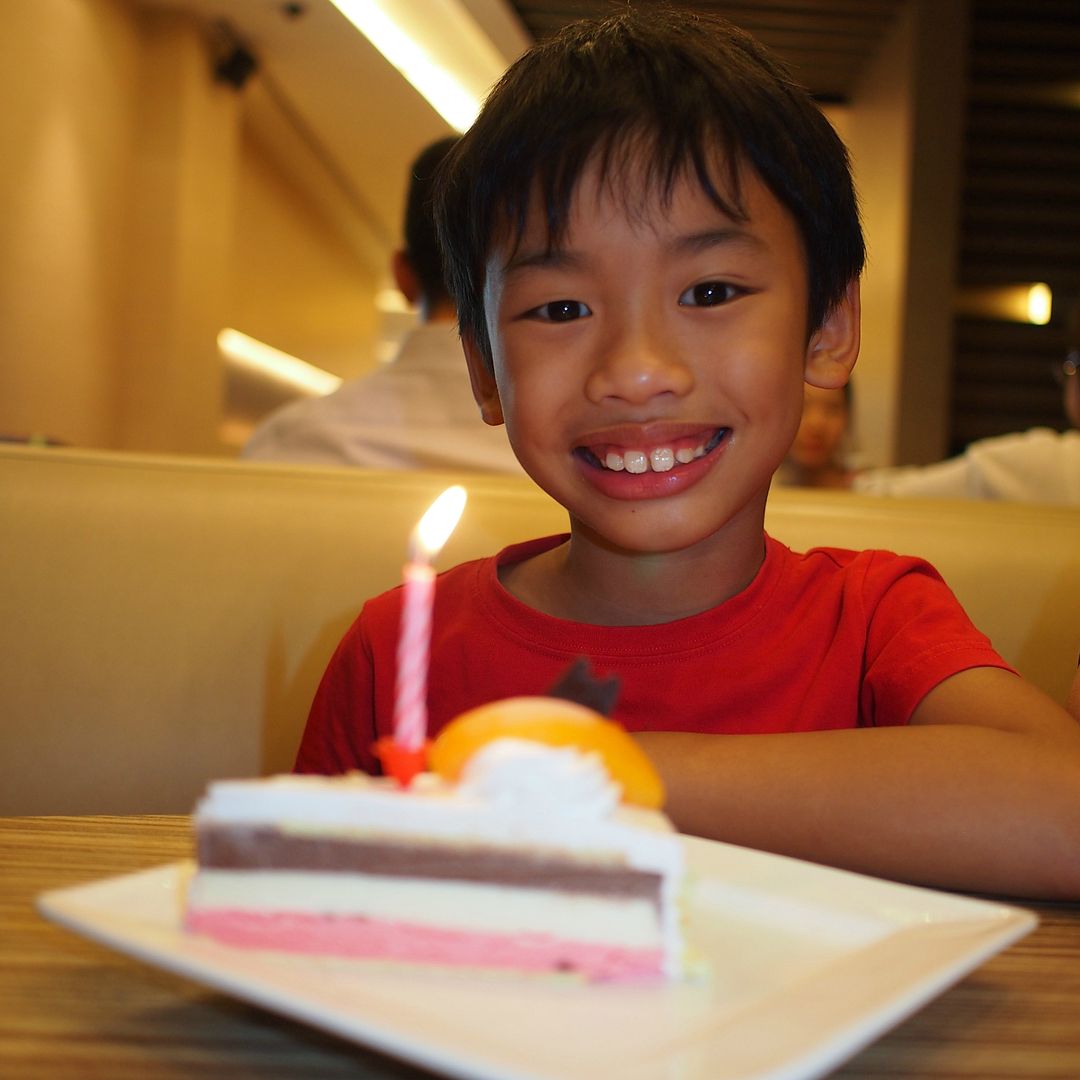 Very spacious restaurant. Reasonably priced, but I was hoping for better service.
Finally a family photo to freeze up this precious moment of you being 9 and a 1/2.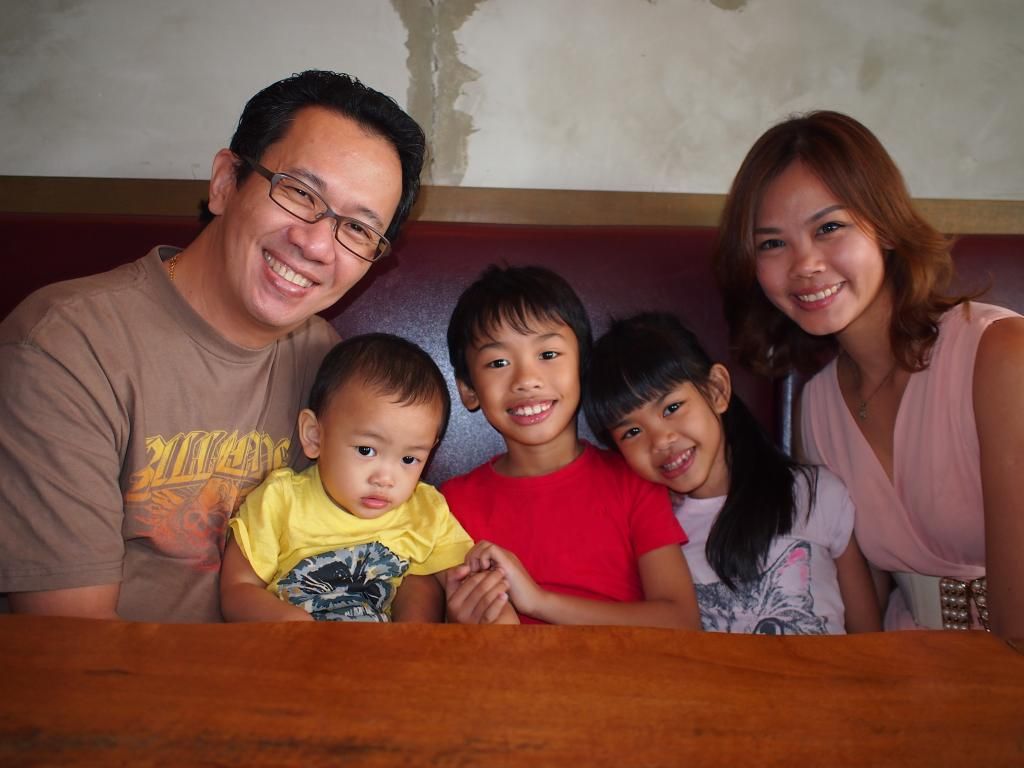 You'll grow out of my arms,
but never my heart!
xoxo,
Mom