Things to do with Kids in Frankfurt Germany.
This is by far not the most extensive list of things to do in Frankfurt Germany.
But, it was the ONLY things we did given the limited amount of time we had.
Naturmuseum Senckenberg
The second largest museum of natural history located at Frankfurt am Main; Germany. It is particularly popular with children, who enjoy extensive collection of dinosaur skeletons: Senckenberg boasts the largest exhibition of large dinosaurs in Europe. One particular treasure is a dinosaur fossil with unique, preserved scaled skin.
Senckenberganlage 25
60325 Frankfurt am Main
Phone: +49 (0)69/7542-0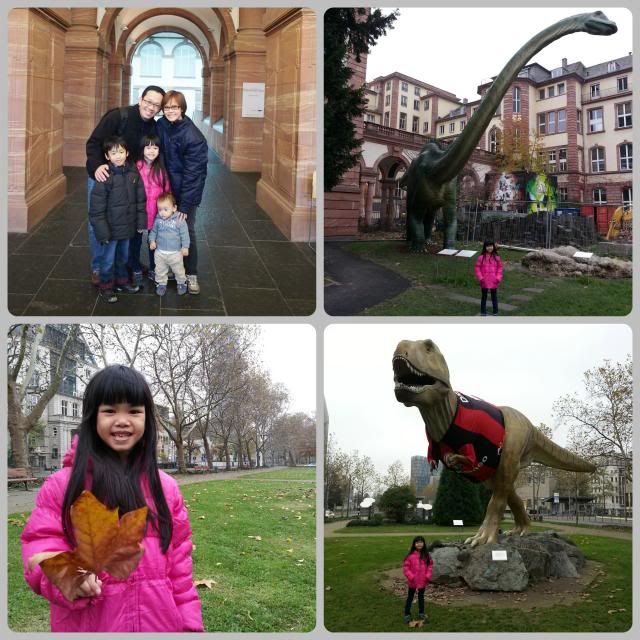 Alte Oper
The original opera house in Frankfurt is now the Alte Oper (Old Opera) and a concert hall and former opera house in Frankfurt am Main, Germany.
The Alte Oper was almost completely destroyed by bombs during World War II in 1944, but it was slowly rebuilt in the 1970s financed by its citizens.
The citizens of Frankfurt, who had to finance the structure, were rather sceptical at first alluding to the inscription on the frieze "Dem Wahren, Schönen, Guten" which means "To the true, the beautiful, the good".
Alte Oper Frankfurt
Konzert- und Kongresszentrum GmbH
Opernplatz, 60313 Frankfurt
T +49 69 1340 0


Ebert's Suppenstube
Kids are loving the German Specialities! Pommes Frites & Bratwurst. Serh Gut!
Große Bockenheimer Str. (Fressgass) 31
60313 Frankfurt am Main
Telefon: 069 – 20 97 38 77


Börse Frankfurt (Frankfurt Stock Exchange)
Kitson taking the bull by its horn while Hiroshi rides on the bear…..
60485 Frankfurt am Main
Germany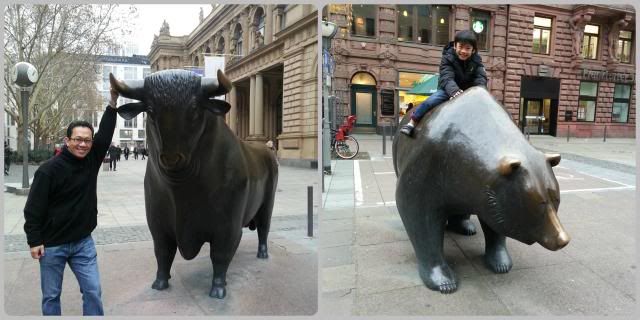 Experiminta Museum Frankfurt
The layout of this science museum is a bit odd as compared to other science museums. There were small rooms along hallways rather than large open areas. There is no information in English, but most of the activities are fairly self-evident. Even so, it kept the kids occupied for an hour or more…..
Science Center Frankfurt Rhein Main
Hamburger Allee 22-24, 60486 Frankfurt am Main
Fon 0 69/713 79 69-0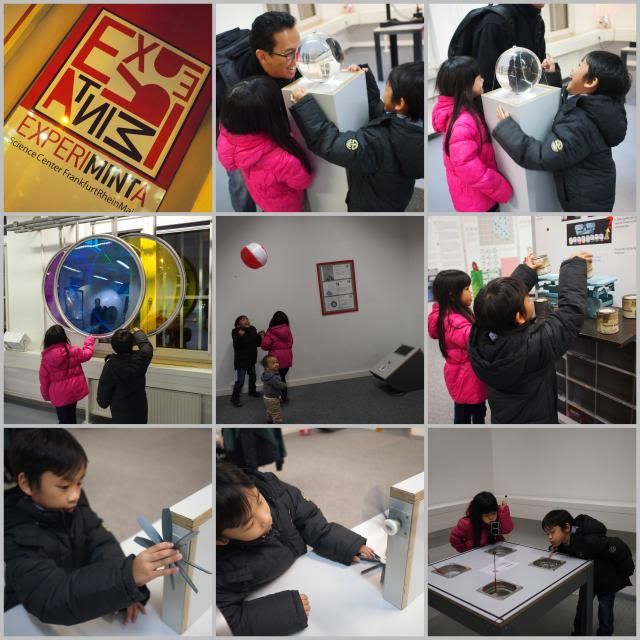 Comments
comments